Earlier this month, Spike Chunsoft released Anonymous;Code worldwide for Steam, Nintendo Switch, and PS4 in the West. If you've not followed it at all, Anonymous;Code is the newest entry in the Science Adventure series from Mages, and it ended up being the best entry I've played since the original Steins;Gate released in the West. I was originally planning on covering both the Steam Deck and Switch versions in this review, but the former is not playable as of this writing thanks to quite a few issues which I will go into across this Anonymous;Code Nintendo Switch-focused review.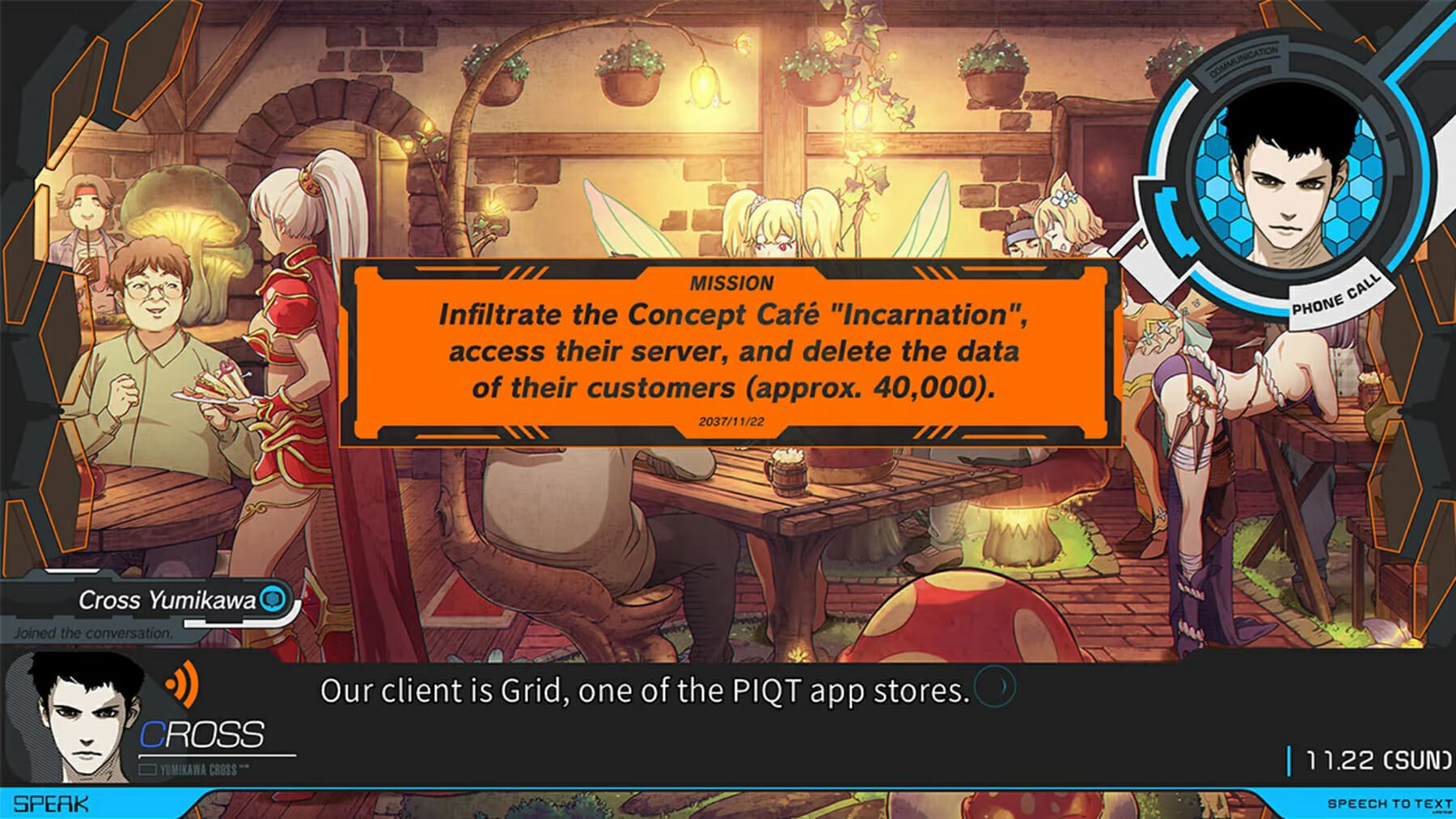 Anonymous;Code has been in the works for a very long time, and I remember it becoming a running joke for a friend of mine who introduced me to Steins;Gate years ago. The wait has been long but thanks to a memorable story that doesn't slow down, great characters, and excellent music, Anonymous;Code is a great game that you need to play if you are a fan of the series. While this can be played on its own, I think Anonymous;Code is enhanced by having played prior entries.
For visual novels, I don't like discussing much of the story in a review since that's basically what you're playing the game for, but Pollon's motivations and interactions through the story and with you the player, are great. The chemistry, structure of the narrative, and strong cast here made me wish the game was a bit longer, but I now have a lot of hope for the future of the Science Adventure series. It would be great if we didn't need to wait this long for the potential next entry though.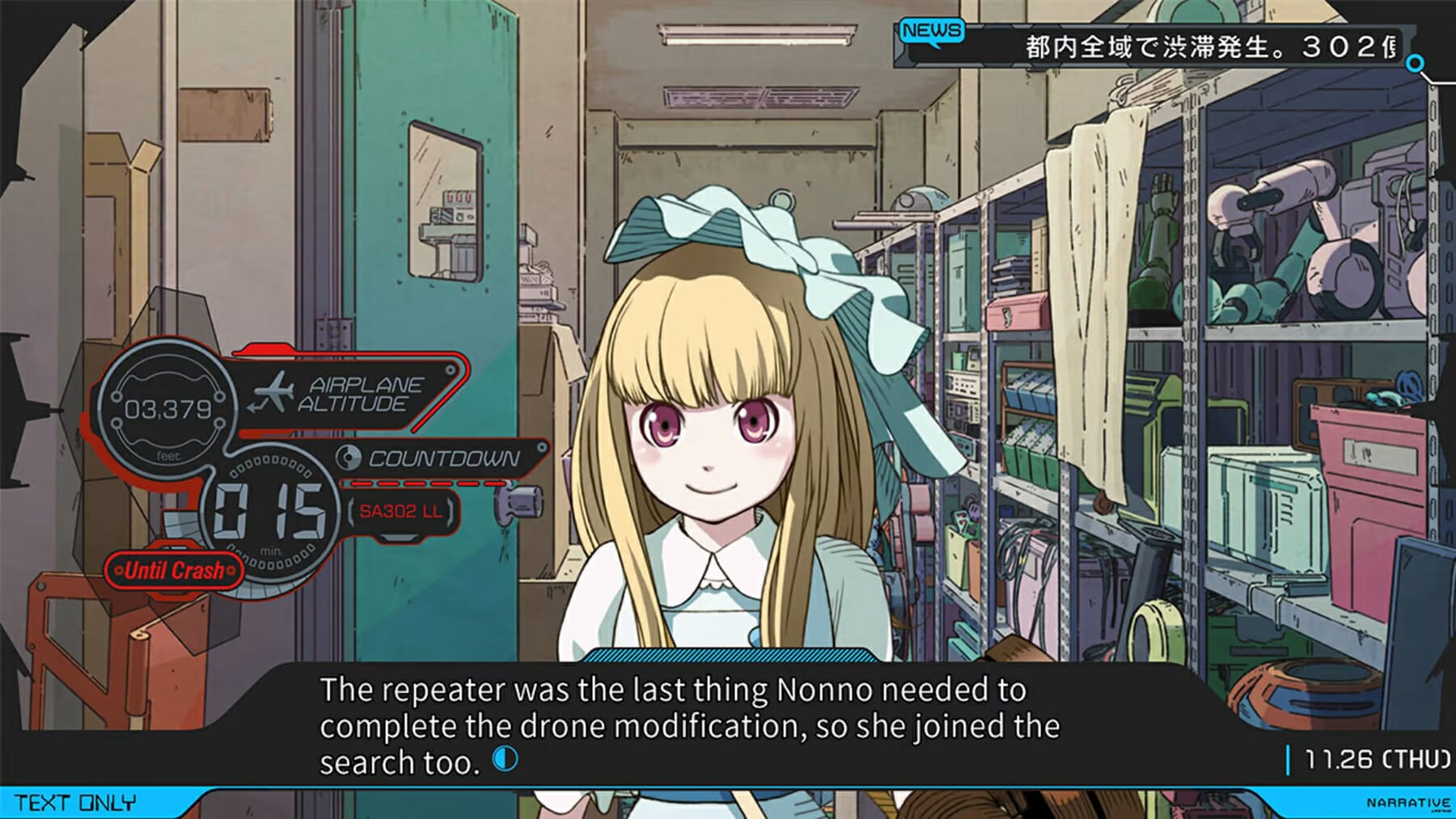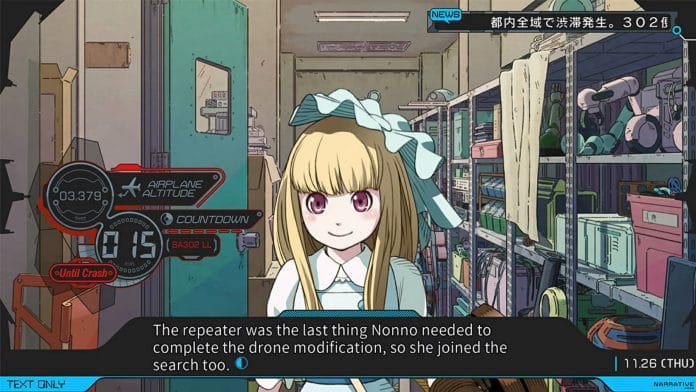 Anonymous;Code Nintendo Switch visuals and performance
Yes, I know this is a visual novel, but there are a few things worth highlighting in its visuals. If you play only handheld, Anonymous;Code looks mostly excellent across the board. The lack of anti-aliasing for some elements sticks out, but it looks great on the OLED screen on my Switch. If you play docked, Anonymous;Code looks a bit rough. I would recommend the Switch version if you play handheld only. It isn't a great-looking experience docked. Performance is fine as well. The lack of touchscreen support is disappointing though. I always like having the ability to tap across the UI or touch to progress text in visual novels on Switch.
Anonymous;Code Steam Deck issues
As I mentioned above, I wanted to also cover the game on Steam Deck in this Anonymous;Code Nintendo Switch review, but it has some issues that make it worth holding off on if you plan to play on Steam Deck. These relate to audio and text. The game itself looks great and controls as it should on Steam Deck once you tap on the launcher after booting up the game. The game currently has issues with voice playback on Steam Deck, and even if you ignore that and try to progress dialogue, it freezes often. I hope this can be fixed because the game itself looks a lot crisper on Steam Deck than Nintendo Switch right now.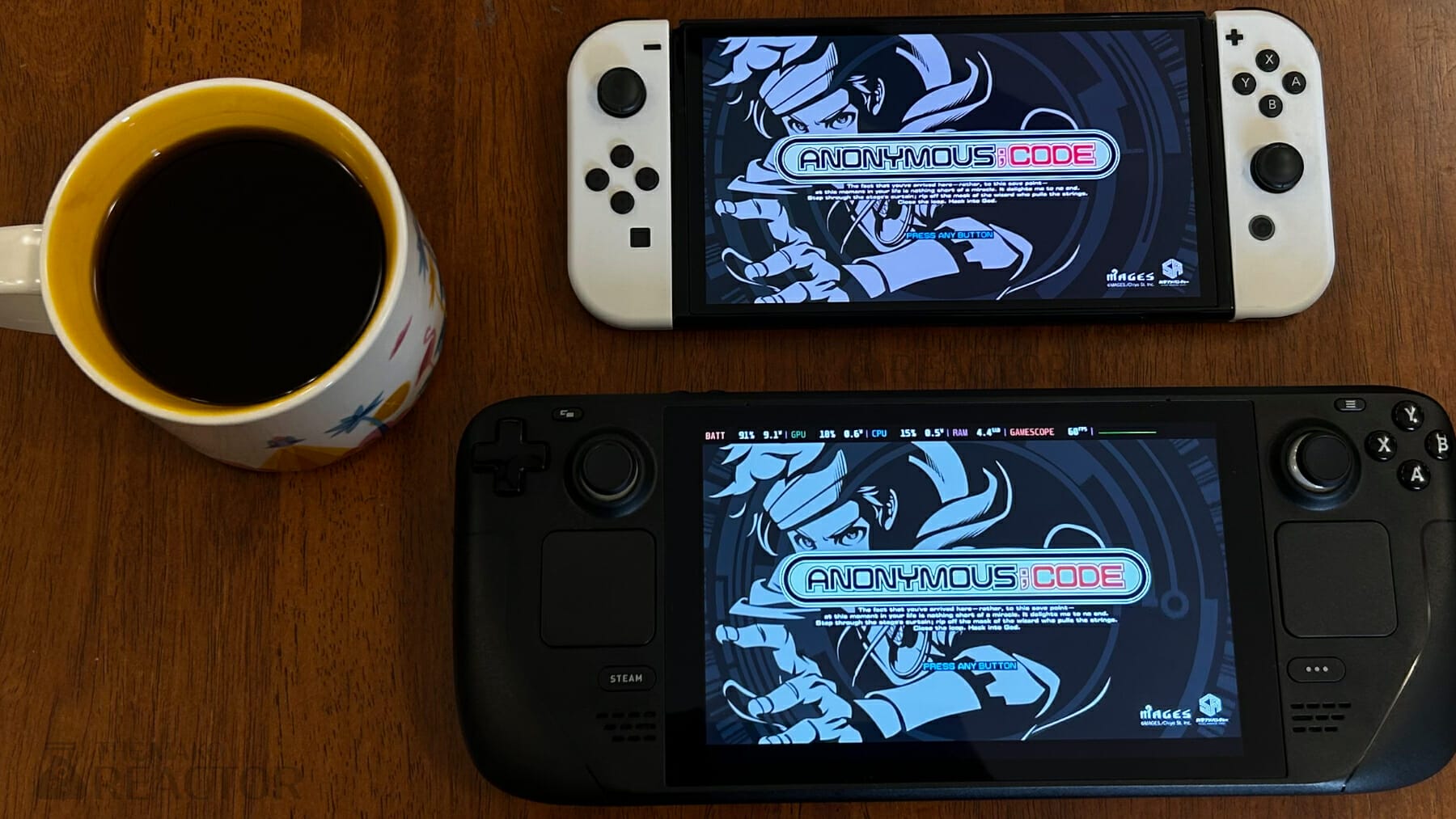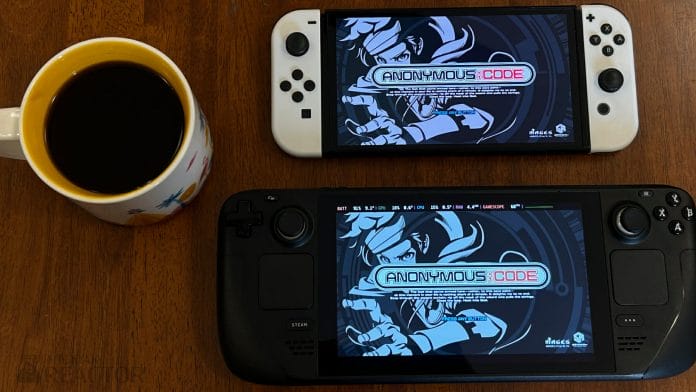 Anonymous;Code localization and dual audio
Spike Chunsoft's localizations for the AI: The Somnium Files games are superb, and I'm glad we are seeing a top quality effort with Anonymous;Code. This applies to not only the text, but also voices. Anonymous;Code has dual audio, and the dub is excellent featuring some of my favorite voices like Anairis Quiñones who played Tama in AI: The Somnium Files – nirvanA Initiative and also Max Mittelman who has been in many games I've loved. I hope this is the quality we can expect going forward from Spike Chunsoft's visual novel localizations.
While I avoided reading much about the story and characters in Anonymous;Code pre-release, the aspect that impressed me the most was its stylish visuals, interface, and the character designs. This is definitely the best-looking Science Adventure game overall. While my favorite will always be the original Steins; Gate, it is hard to argue against Anonymous;Code just being more-polished visually across the board.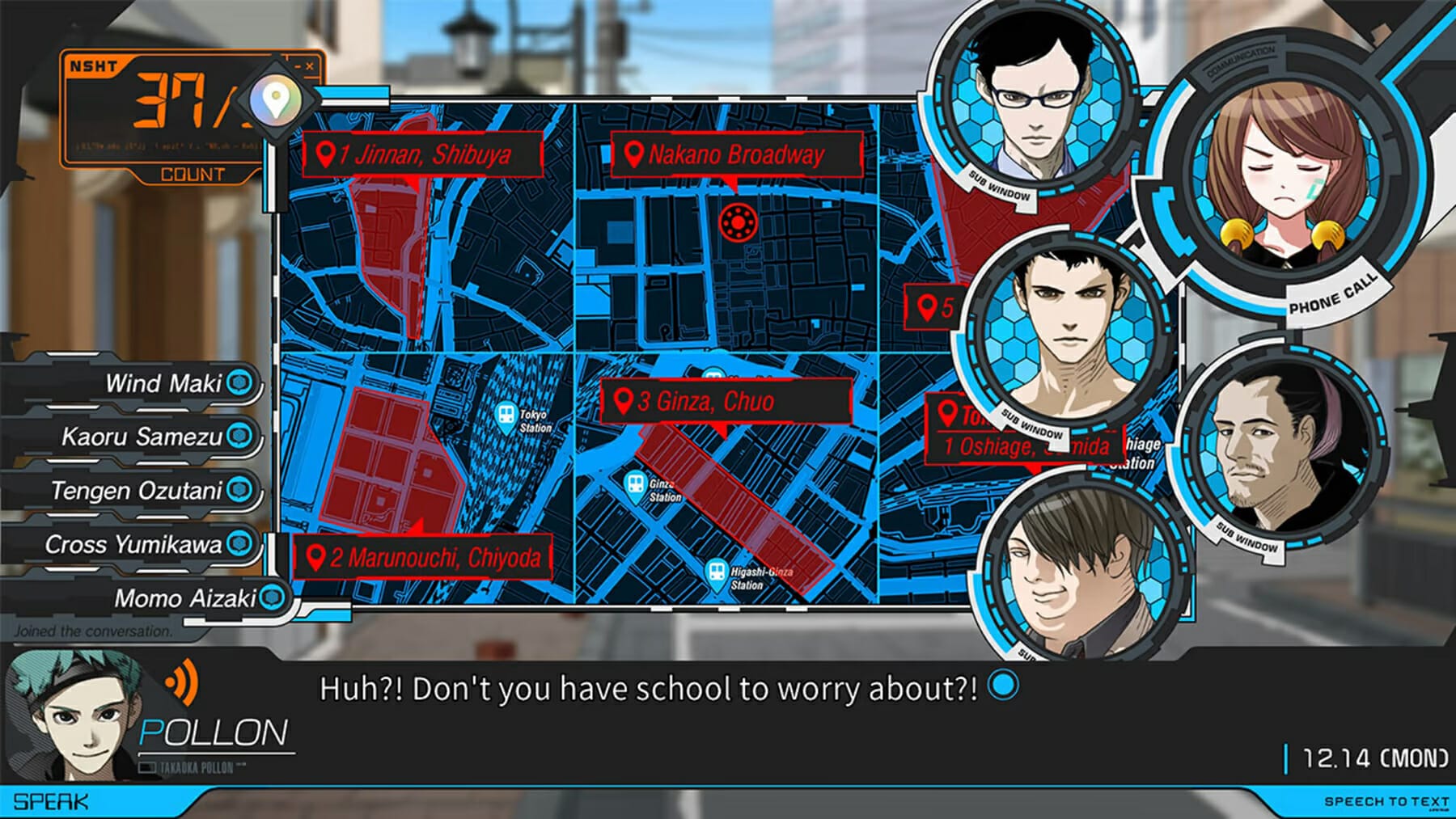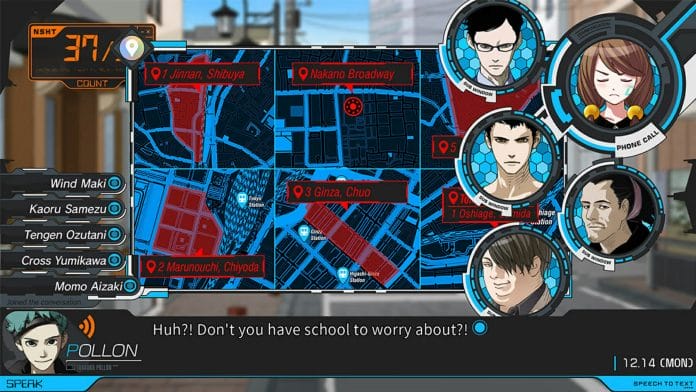 I commented on the dual audio already above, but Anonymous;Code's sound design in general is very strong. The soundtrack is superb, and I upgraded my Steam version to the Deluxe Edition to get the artbook and soundtrack because they are excellent. I knew right from the opening minutes that Anonymous;Code was special, and I still think that over a week after beating it.
The issues holding Anonymous;Code back have to do with its in-game save and load system, and the pacing. The latter wasn't a huge issue for me, but I know some prefer a bit of downtime during any long narrative. Anonymous;Code starts off and never lets off with its plot. I love it, and it was quite a ride to experience. Thanks to this, Anonymous;Code is shorter than the usual Science Adventure game, or at least it felt shorter. Back to the in-game save and load system. This is a great idea on paper, but I feel like the implementation is a bit lacking. It can get confusing when you need to do this, and I almost feel like the game should've just progressed on its own by automatically showing the various outcomes rather than giving players some input to justify gameplay.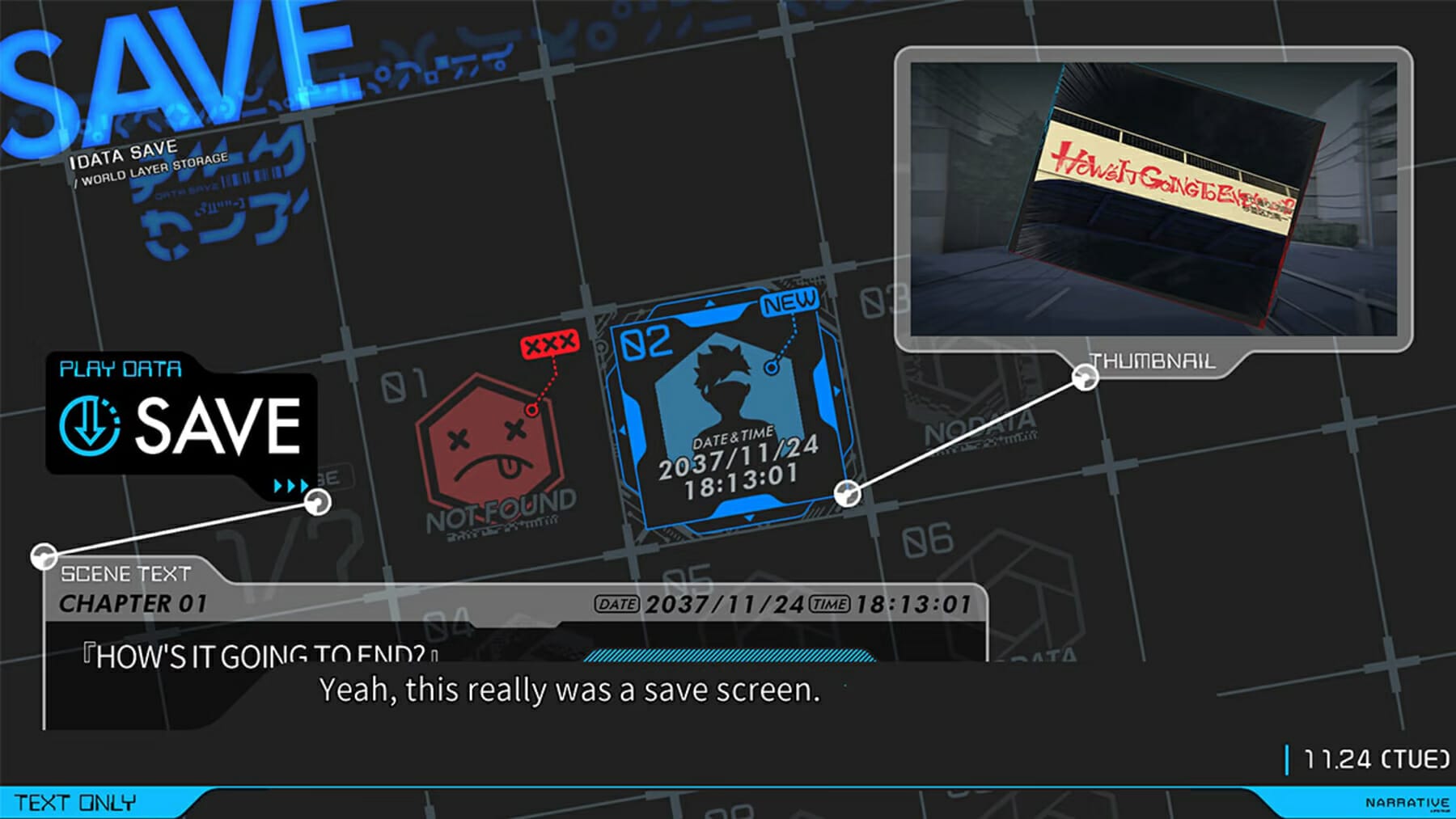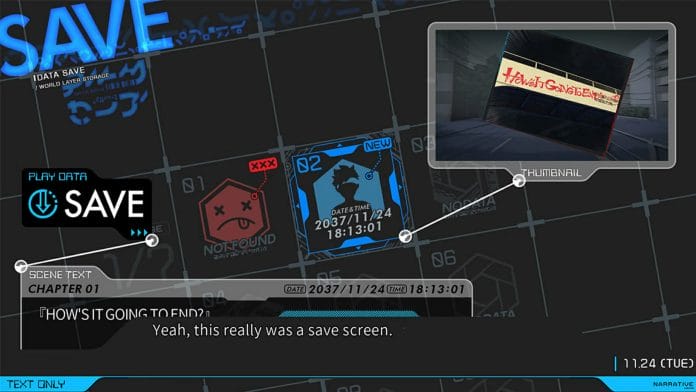 Despite those issues, Anonymous;Code is the best Science Adventure release since the original Steins;Gate thanks to its superb localization, story, and characters. This is an essential on Nintendo Switch, and one of the console's best releases of the year. Looking at how 2023 has been for Nintendo's hybrid, I don't say that lightly.
Anonymous;Code is out now worldwide for PS4, Nintendo Switch, and Steam. Buy the game Steam here, Switch here, and PS4 here.