Deadly Premonition 2: A Blessing in Disguise from Rising Star Games has finally hit PC following its launch around two years ago on Nintendo Switch. The followup to Deadly Premonition was revealed a while ago alongside a port of the original game in the form of Deadly Premonition Origins for Nintendo Switch. Deadly Premonition 2 was one of the worst performing games I've played on Switch alongside Hyrule Warriors: Age of Calamity, so it getting announced and released for PC is definitely good for fans of the series considering the PC version even with its current faults which I will address in this review, runs better in every way. For my Dead Premonition 2 PC review, I will be covering the port quality, how it compares to Nintendo Switch, and whether it is worth your time in its current state.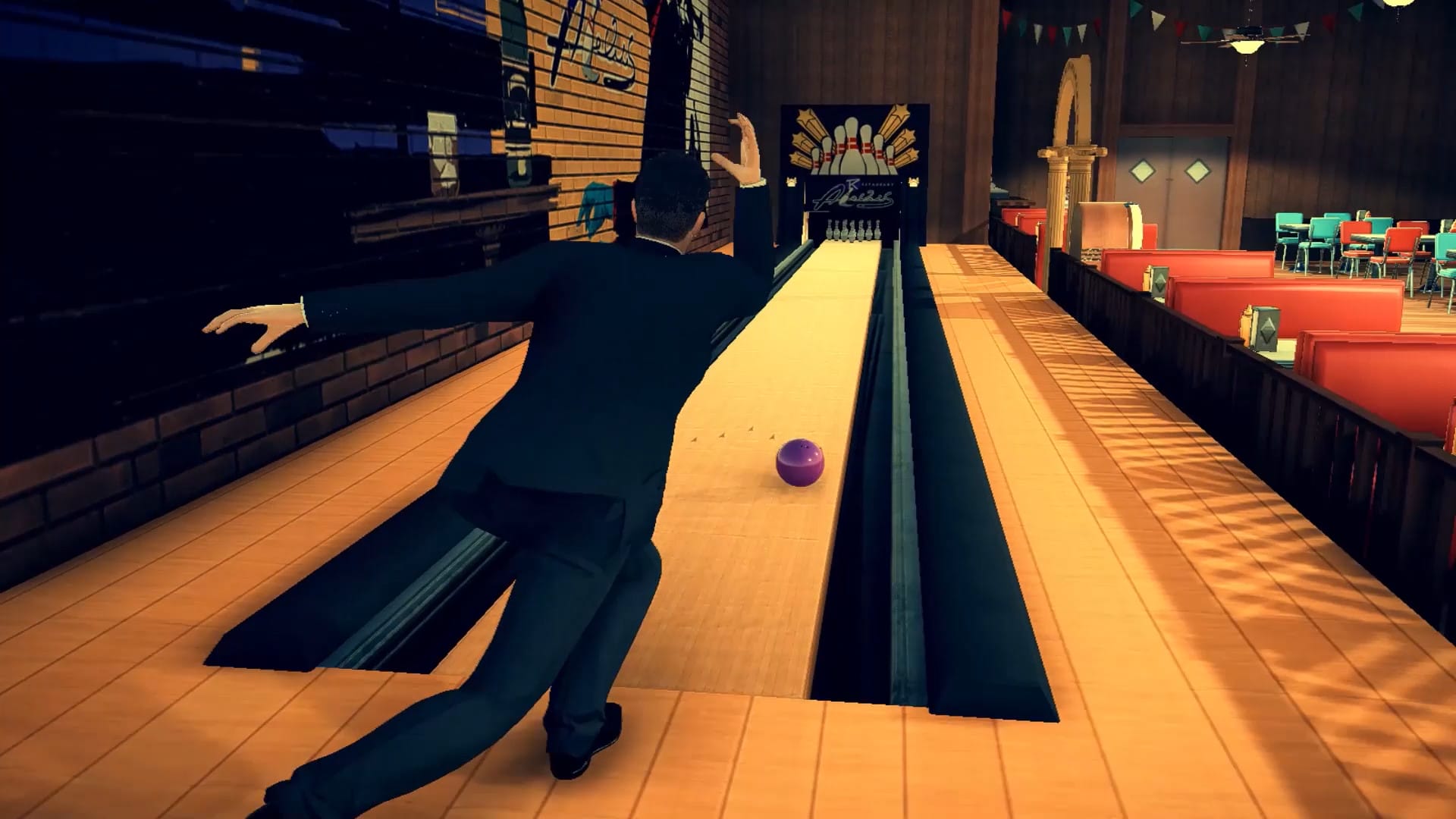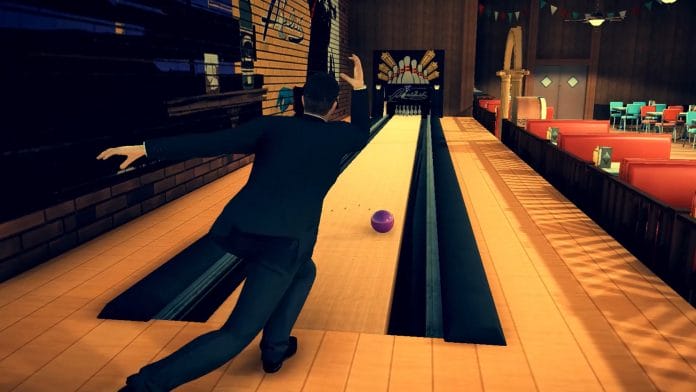 Deadly Premonition 2 PC requirements
Dead Premonition 2 is not a demanding game at all, and there are no recommended requirements. Just the minimum requirements below.
Deadly Premonition 2 PC minimum requirements
OS: 64-bit Windows 8
Processor: Intel CPU Core i5-3470 CPU
Memory: 6GB RAM
Graphics: Geforce GTX 750 with 2GB VRAM
Storage: 10GB available space
Deadly Premonition 2 PC recommended requirements
There are no recommended requirements for the game listed.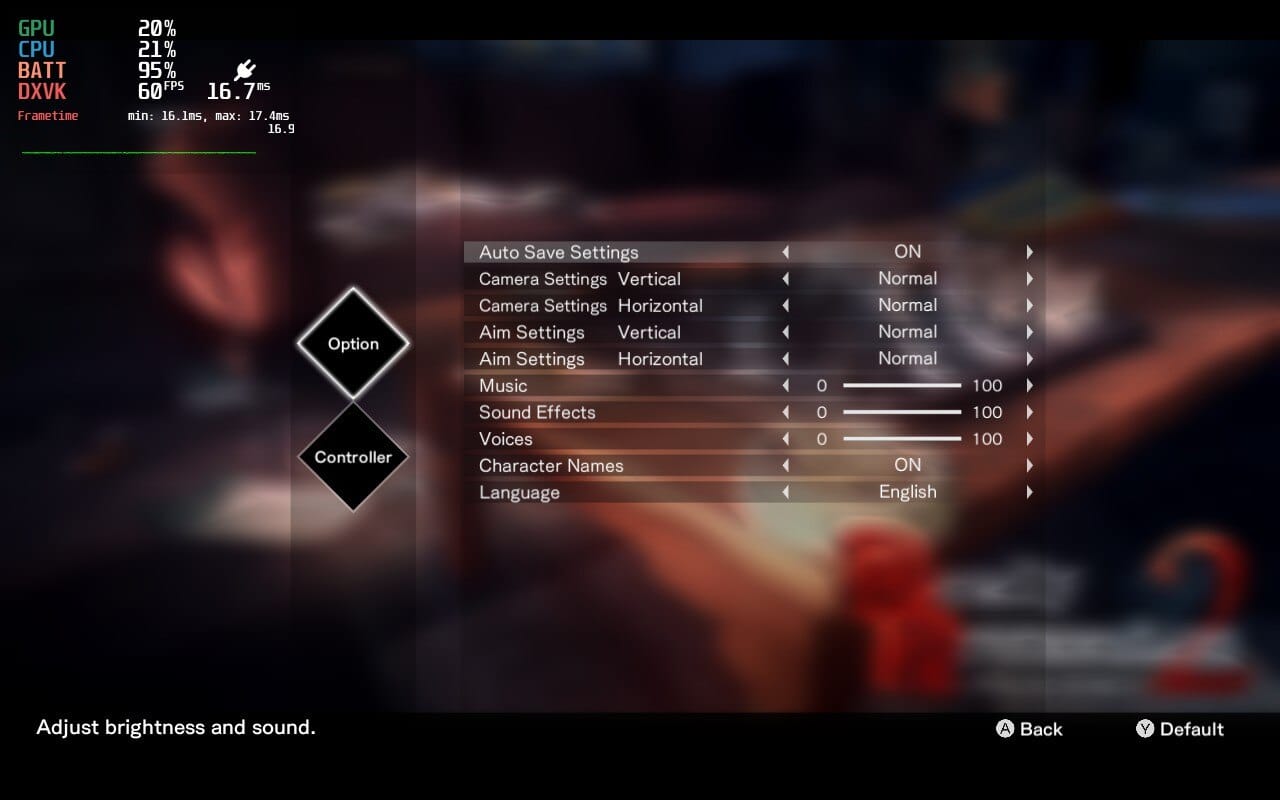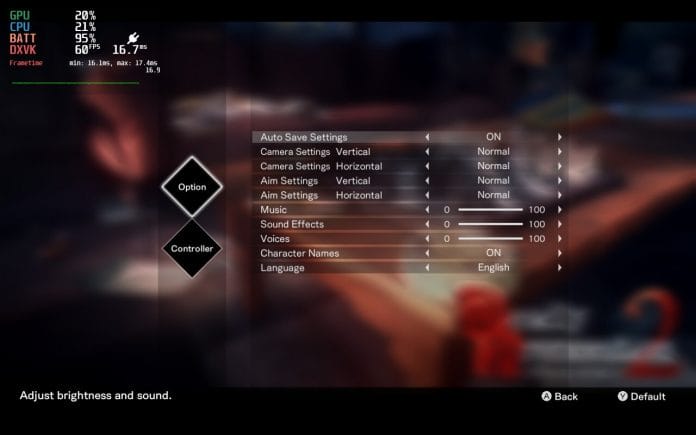 Deadly Premonition 2 PC graphics options
Deadly Premonition 2 has no graphics or display options at all. This is the most bare-bones port I've ever reviewed. I'm covering this on Steam Deck, and it runs well out of the box barring one issue, but this is still not how games should be released on Steam.
Deadly Premonition 2 PC control options – keyboard, mouse, and controllers
Deadly Premonition 2 has no support for keyboard and mouse play at all. You can only use a controller. On Steam Deck, I couldn't use an external controller at all when plugged into HDMI or via bluetooth. I wanted to test how it responds to an external controller, but couldn't get that to work. Using the Steam Deck itself to play Deadly Premonition 2 has been very good, and massively improved over the Switch version.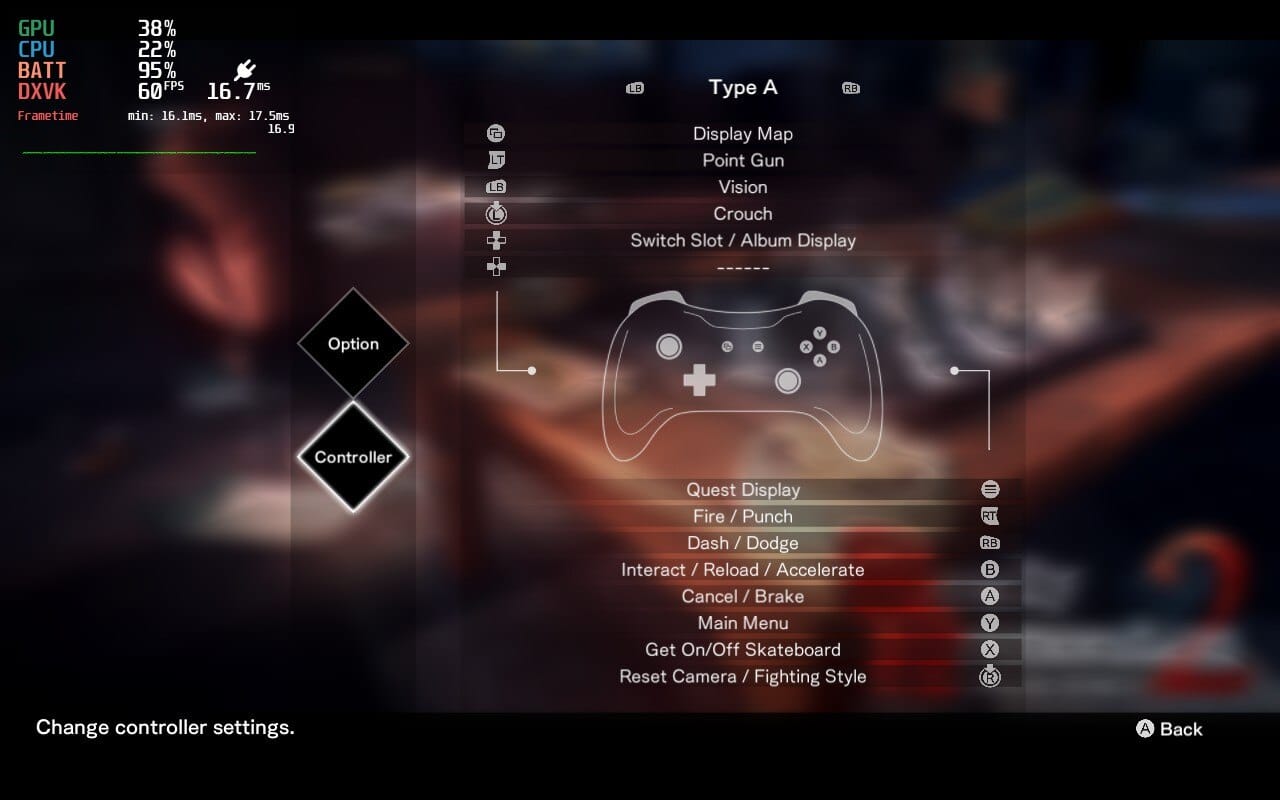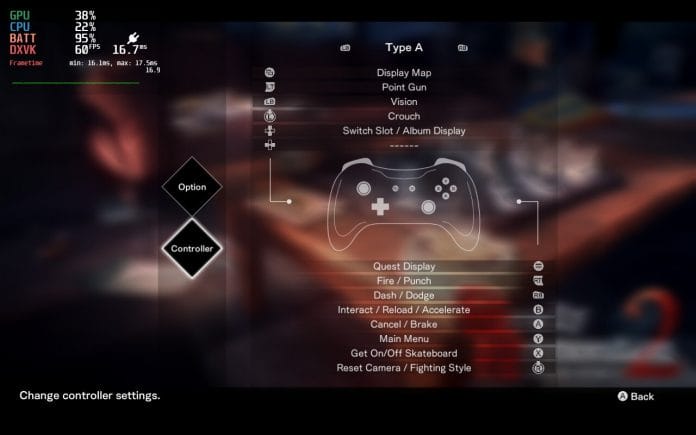 Another aspect of the controls that should've been fixed since launching, is how the button prompts are for Xbox / Steam Deck while the positions are chosen according to the Switch placement. This means you need to press B to confirm and A to go back by default which is the opposite of how it should be.
Deadly Premonition 2 Steam Deck performance: frame rate and resolution
Considering Deadly Premonition 2 has no settings at all, I wasn't sure what to expect. I forced 1080p through the new Steam Deck setting for game mode, and launched the game. It has run at 60fps without trouble barring camera movement issues. Reports online suggest that the camera movement happens at 50hz so there are issues when moving the camera at anything other than a multiple of 50. I capped the frame rate to 50 using the Steam Deck refresh rate options and tried it at 60fps. Barring some issues in new areas, this is easily the best way to play Deadly Premonition 2.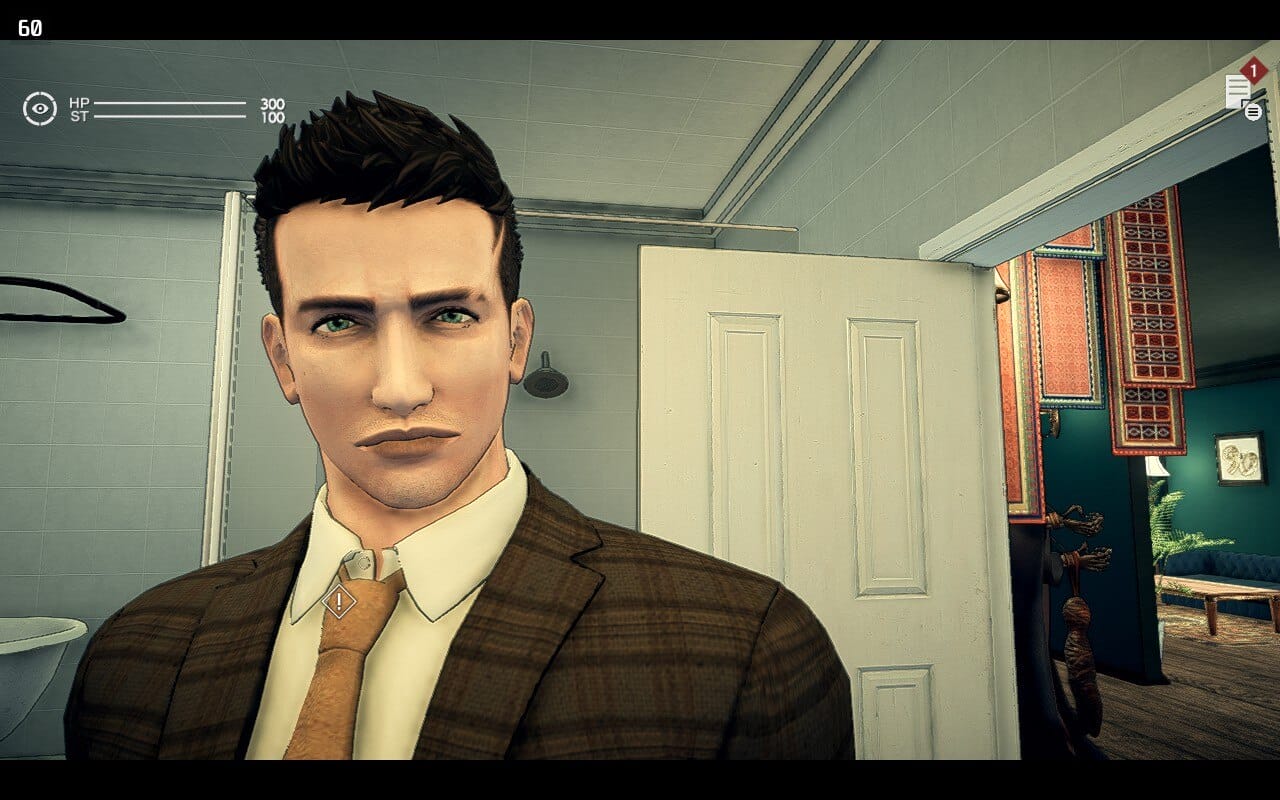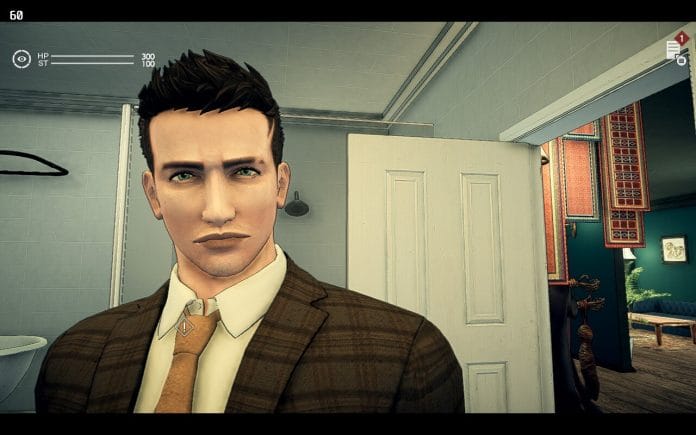 Deadly Premonition 2 PC vs Nintendo Switch
I restarted the game on Switch to compare with Steam Deck, and right now the only advantage the Switch version has is the OLED display. Barring that, Deadly Premonition 2 looks and runs better in every way on Steam Deck. If you already bought and played the game on Switch, there's no real reason to get this one unless you want to experience it at a stable and good frame rate.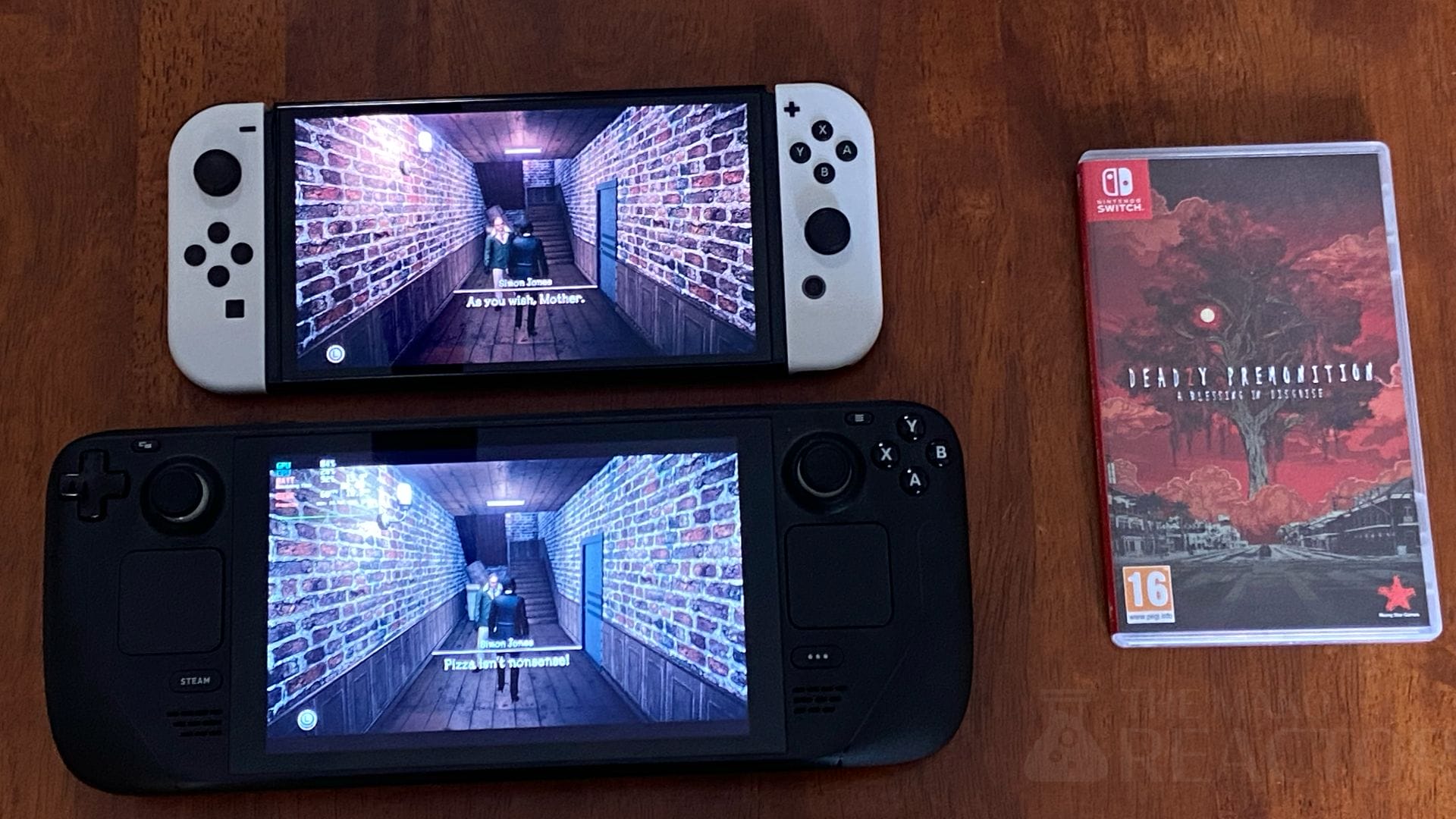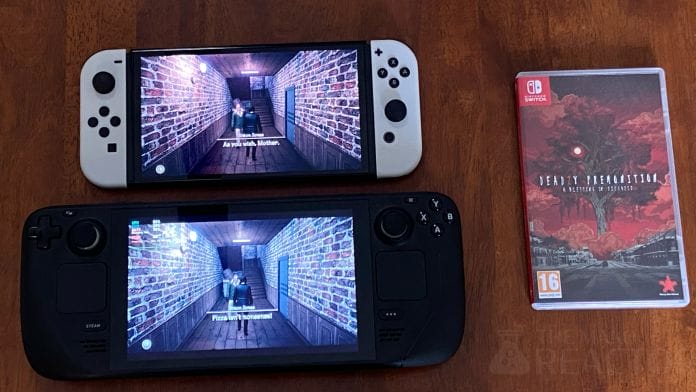 Should you buy Deadly Premonition 2 on PC?
If you're interested in Deadly Premonition 2 and haven't played it yet, you absolutely should consider only getting it on Steam. I wanted to specifically review this on Steam Deck to compare the portable aspect of the game with the Switch version I had already played, and this port even with all its faults, is good on Steam Deck. If you're playing it on an actual desktop or something, there might be issues with it seemingly being rendered at 1080p only and any potential controller issues.
In its current state, Deadly Premonition 2 as a game and as a port on PC isn't perfect from any angle. Even with those flaws, I enjoyed playing it on Steam Deck and hope Rising Star Games can get the major issues at least addressed like the controller-related ones and camera movement stuttering. Hopefully my Deadly Premonition 2 Steam Deck review helped you decide whether this port is worth your time. Hopefully the major issues get resolved. Deadly Premonition 2 is out now on Switch and PC via Steam.