Despite being mostly known for the many Neptunia games, my favourite Compile Heart releases are the Mary Skelter and Death end re;Quest games. I love dungeon RPGs and Mary Skelter 2 on Nintendo Switch was the best in the genre on Switch until Stranger of Sword City Revisited arrived recently. What made Death end re;Quest stand out is how it blended an interesting take on turn-based combat with the narrative that went in an unexpected direction compared to Compile Heart's prior work.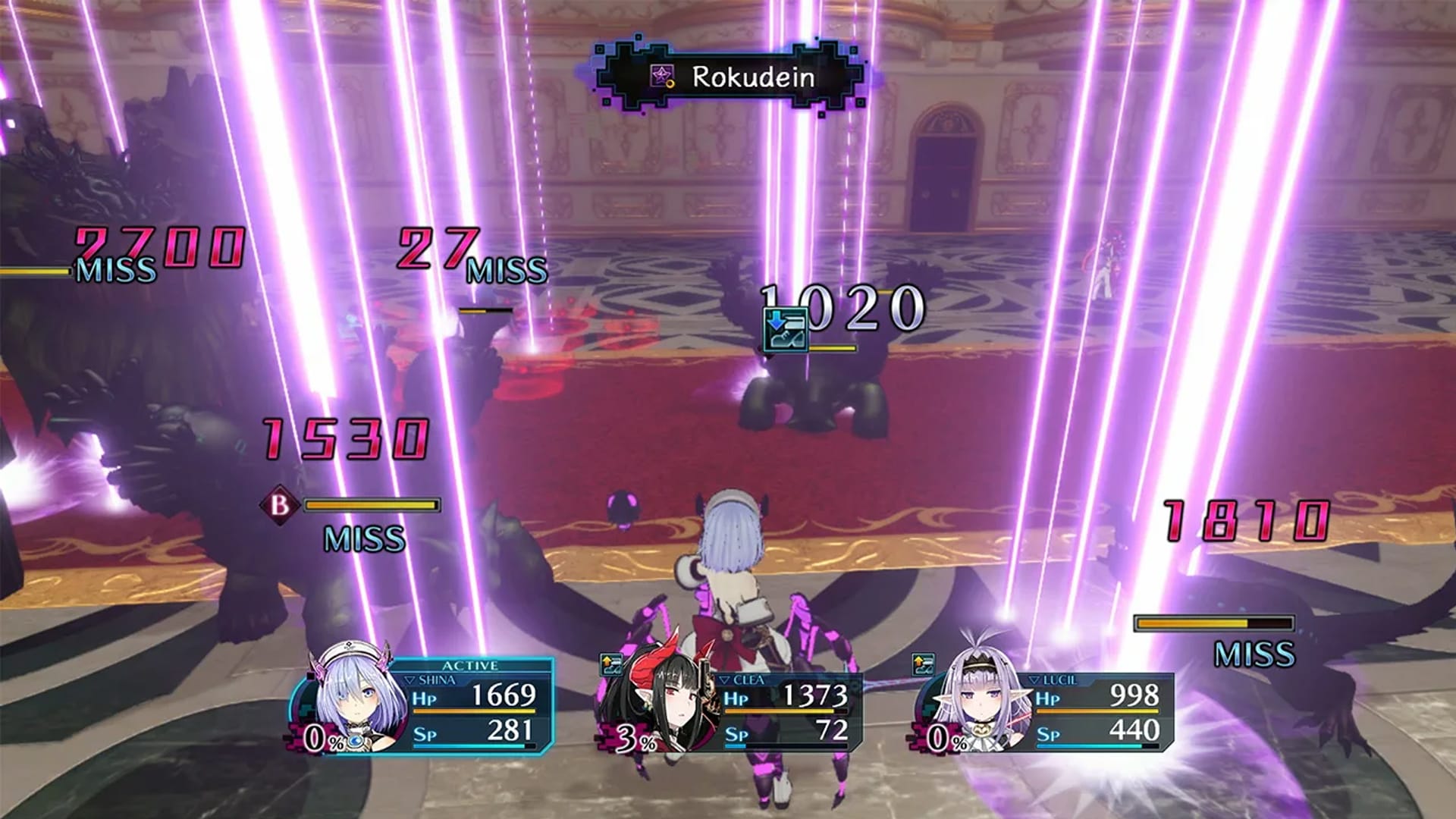 Death end re;Quest debuted on PS4 and eventually made its way to PC via Steam as has been the case with most games from Idea Factory International. With the Nintendo Switch growing in popularity over the years, these games have started seeing late ports of varying quality to Nintendo Switch. While Mary Skelter 2 was an excellent conversion alongside the recently released Azur Lane Crosswave, Fairy Fencer F and Arc of Alchemist were both a mess on Nintendo Switch. Death end re;Quest fits somewhere in the middle. 
Death end re;Quest's core game is split up into visual novel segments and exploration RPG-lite sections with turn-based combat. The former plays and looks great on Nintendo Switch both docked and handheld but the latter is where things take a turn for the worse. While it had a 30fps target on both PS4 and PS4 Pro, the frame rate on Nintendo Switch is never stable for more than a few seconds unless you're indoors. Visually, the downgrades here remind me of the original Atelier Lydie & Suelle Nintendo Switch port that made it look like what you'd expect of a PS Vita conversion and not a Nintendo Switch one.
Having now played Death end re;Quest on PS4, PC, and Nintendo Switch (both docked and handheld), I'm disappointed that the one chance this game had for a good portable release has arrived with multiple performance issues and a big visual downgrade. The visual issues are even more noticeable when you're outdoors with foliage flickering and a lot of lower resolution assets. The comparison above for an early part of the game should give you a good idea of how much the visuals have been lowered for Nintendo Switch. The smaller areas indoors fare better performance wise but the overall image quality still isn't great both docked and handheld. The visual novel story moments on the other hand are good on Switch and I almost feel like this would've been a better experience as just a visual novel version given how the combat and exploration looks and feels on Switch.
In terms of contents, this Nintendo Switch release actually offers a lot more than the base game on PS4 did when it launched. In addition to including all the content from the original Japanese release of the game, Death end re;Quest also includes all the free and paid DLC from the PS4 version right from the get go. In terms of value, this release is great but I wish the technical aspects were even half as good. I'm not sure if these will be addressed since the game has been out in Japan for a few months already.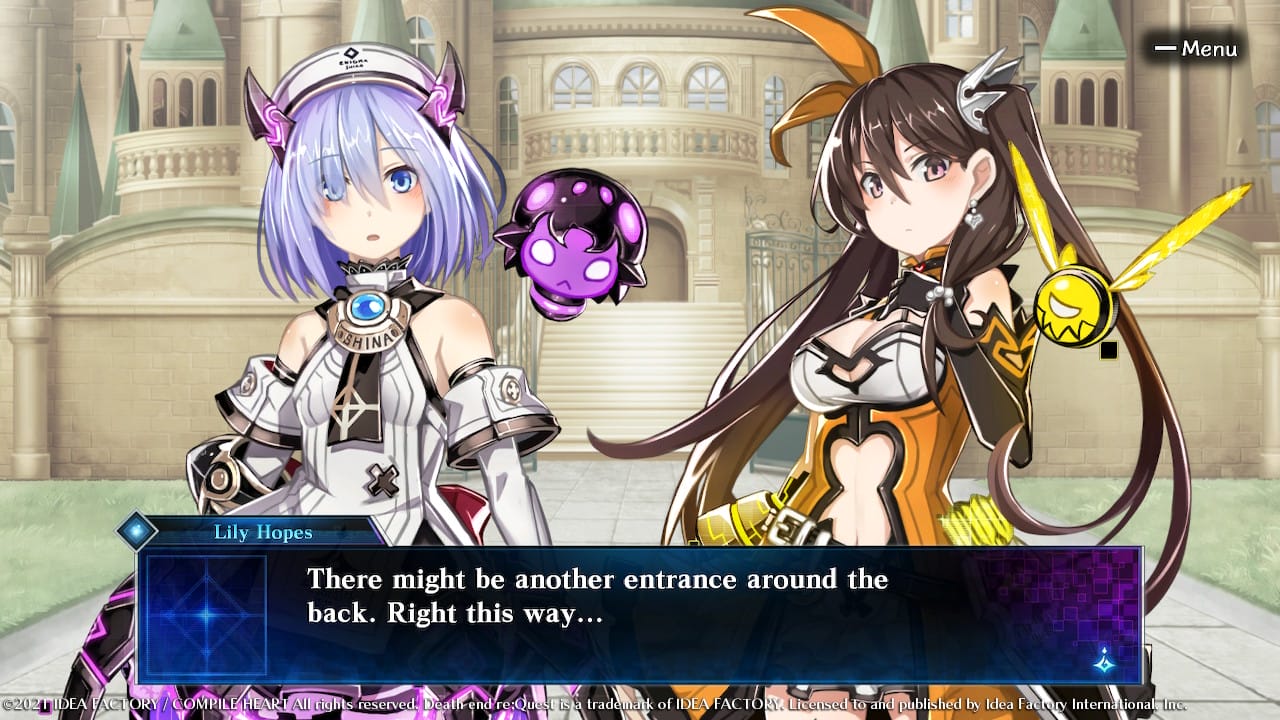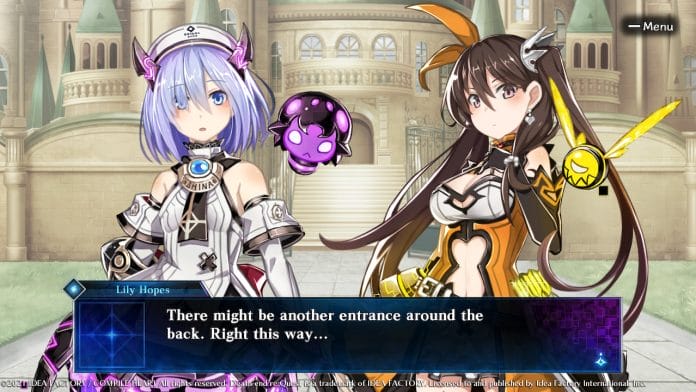 Death end re;Quest on Nintendo Switch isn't a good conversion. It offers great value with all the DLC from the prior releases included from the get go compared to PS4 and PC, but the severe performance issues and poor visuals make this only worth it for those who have no other option to play Death end re;Quest on and want to experience it on the go. I still consider the Death end re;Quest and Mary Skelter games the best Compile Heart releases so far but only the latter are worth it on Nintendo Switch. For Death end re;Quest, try and play it on PC or PS4 for a much better overall experience.