Pikmin 4 has been weird to follow pre-release as someone who bounced off Pikmin 3 Deluxe and had never played prior games in the series before. Nintendo's real-time strategy series had its newest mainline game hit Nintendo Switch about two months ago following a meaty demo, and I've finally gotten around to playing it. Despite buying both Pikmin 1 and Pikmin 2 on Switch and owning Pikmin 3 Deluxe since around launch, Pikmin 4 is the first game in the series I properly spent time with, and I've already started a playthrough of Pikmin 1. Pikmin 4 is superb, gorgeous, and it makes me glad that the entire series is now accessible on Switch. Since Pikmin 4 is my first real Pikmin game, I'm approaching this review from a newcomer's perspective.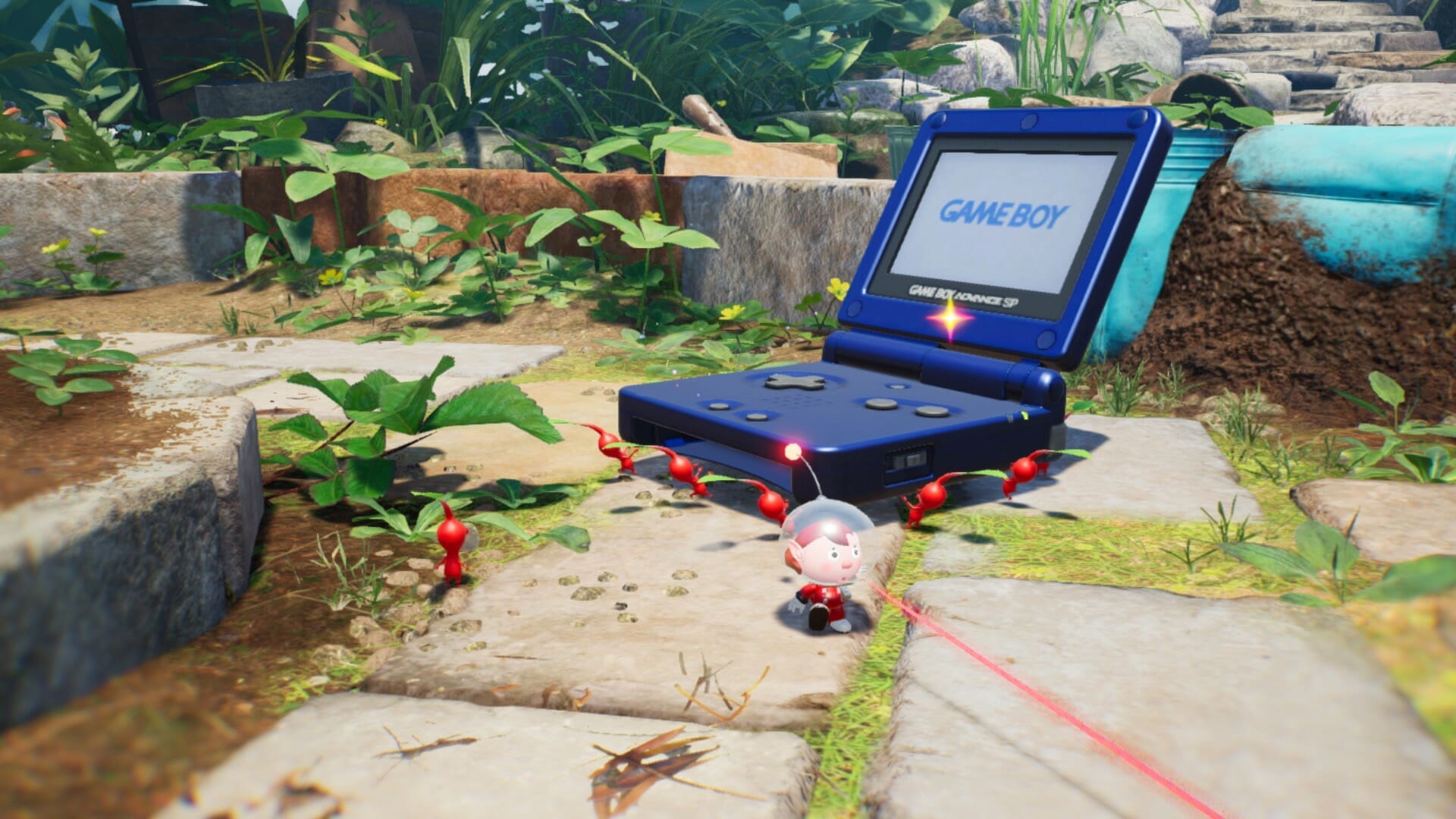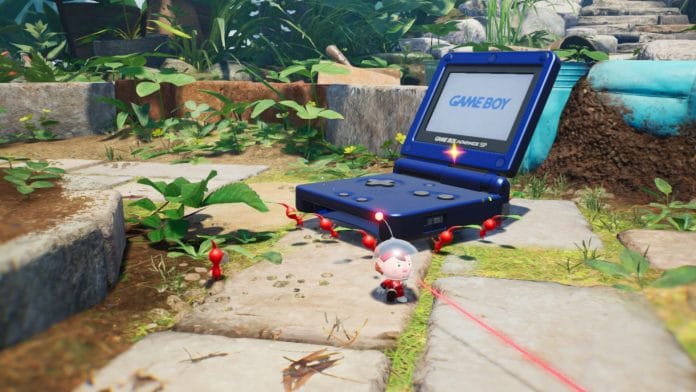 If you've never played or heard of Pikmin before, this real-time strategy series has you interacting with plantlike creatures called Pikmin with different abilities. You form a squad out of said Pikmin and use them to open up paths, find treasure, take on various foes, and also help you finish quests in the story. Pikmin was always a curiosity with how complex the gameplay looked in videos, but Nintendo has done a brilliant job with making it accessible thanks to intuitive controls and great tutorials. Pikmin 4 is another win for Nintendo in 2023, and the publisher is having one of its best years yet with all these top tier releases. Pikmin 4 does have a few flaws though, but there's boatloads to love in its main story and the post-game.
After a brief tutorial explaining the controls, you're given the ability to create your own character and get to work on finding the Rescue Corps and Captain Olimar as a part of an emergency mission. You soon run into Rescue Pup Oatchi where you begin your journey. Despite what I'd heard before, I ended up liking the story in Pikmin 4 quite a bit, and it made me really curious about how past games played out. Thankfully, with the whole Pikmin mainline series on Switch, I can just play the games now, and I've restarted Pikmin 1 to see how it has aged. Maybe I'll end up liking Pikmin 3 after beating Pikmin 1+2 in the near future.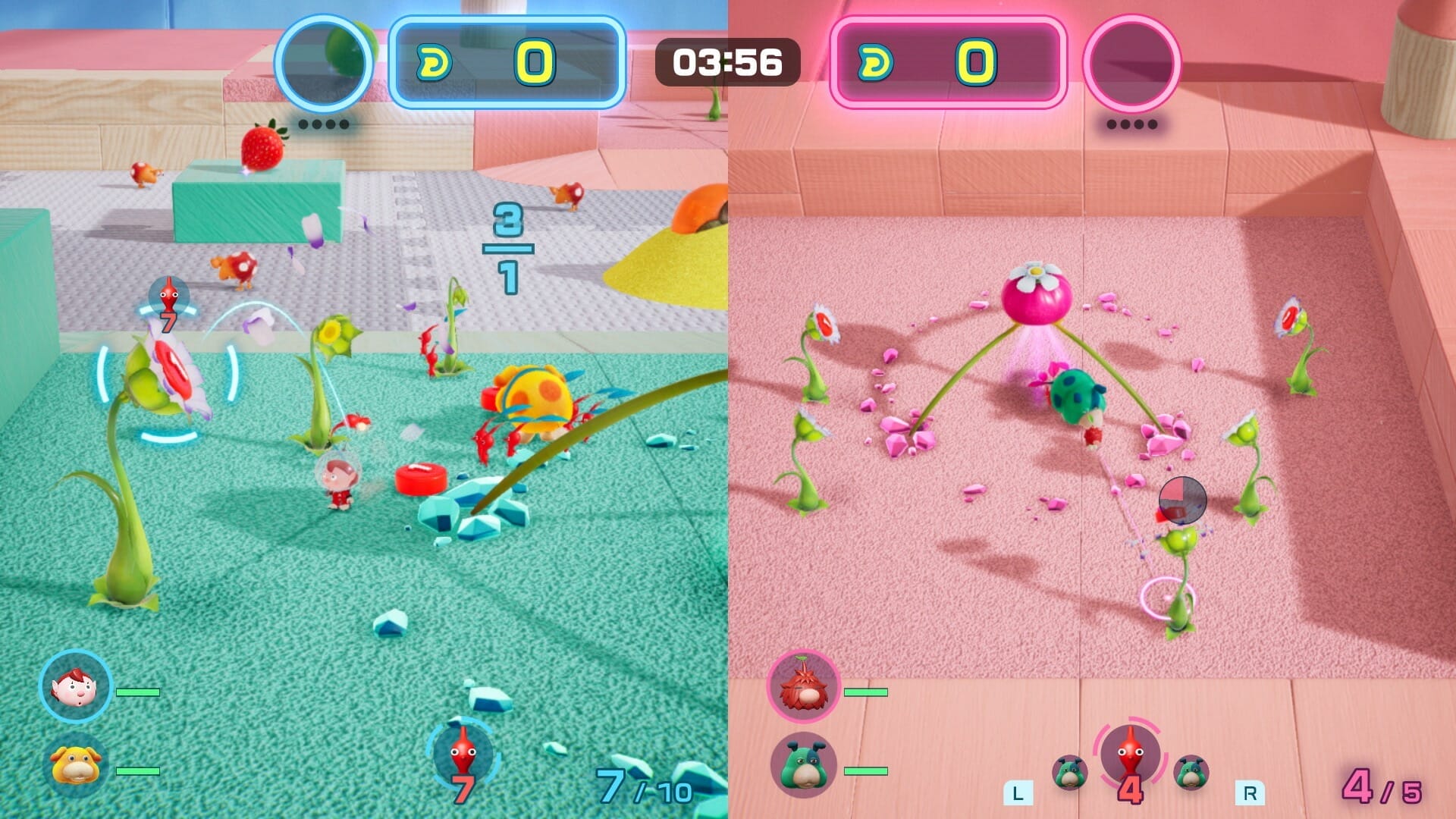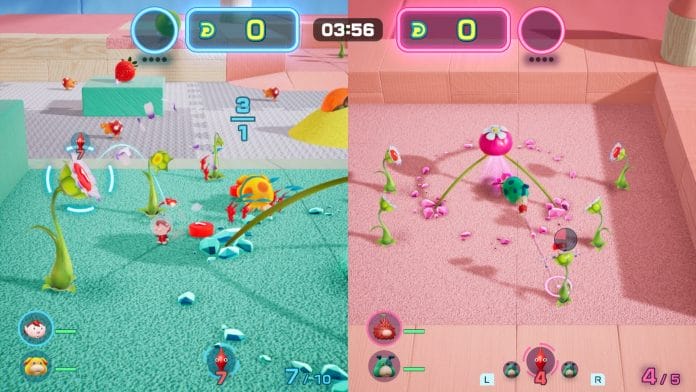 When it comes to gameplay, Pikmin 4 has a lot of depth and accessibility with its precise controls. I disabled motion controls immediately, since I rarely use them in games, but the option is there if you prefer that control scheme. I'd recommend trying out the demo to see how you find the controls. In addition to the regular stages, there are night expeditions as well. These are great on paper with the tense feeling, but I found them quite repetitive by the end. Thankfully the main stages and Dandori battles are excellent. Speaking of Dandori battles, I was shocked at how well the game looked and ran during these split-screen battles. These battles are a refreshing change from the main gameplay.
Expect to take about 15 or 16 hours to complete the campaign depending on how you play, but there's a lot more if you are a completionist. I remember thinking Pikmin as a franchise might just be a one and done thing for me before, but I'm glad Pikmin 4 finally got me into the series.
Visually, Pikmin 4 joins Luigi's Mansion 3 and Bayonetta Origins as my favorite games on the platform for gorgeous visuals. All three of these games go for a different aesthetic, but they are stunning. When I first tried Pikmin 3 through its Deluxe release on Switch, I wasn't a fan of the visuals, and its poor image quality in handheld mode on Switch. The controls also didn't feel right at the time. Fast forward to Pikmin 4, it feels snappy to control, and looks gorgeous on the system. Out of all the games Nintendo released recently, I'd love for Pikmin 4 to get a resolution bump on the Switch's successor. It looks too good even now, so I'd love to see how it is on more powerful Nintendo hardware. The performance is great and the load times aren't long either in Pikmin 4. This is a very polished release from Nintendo.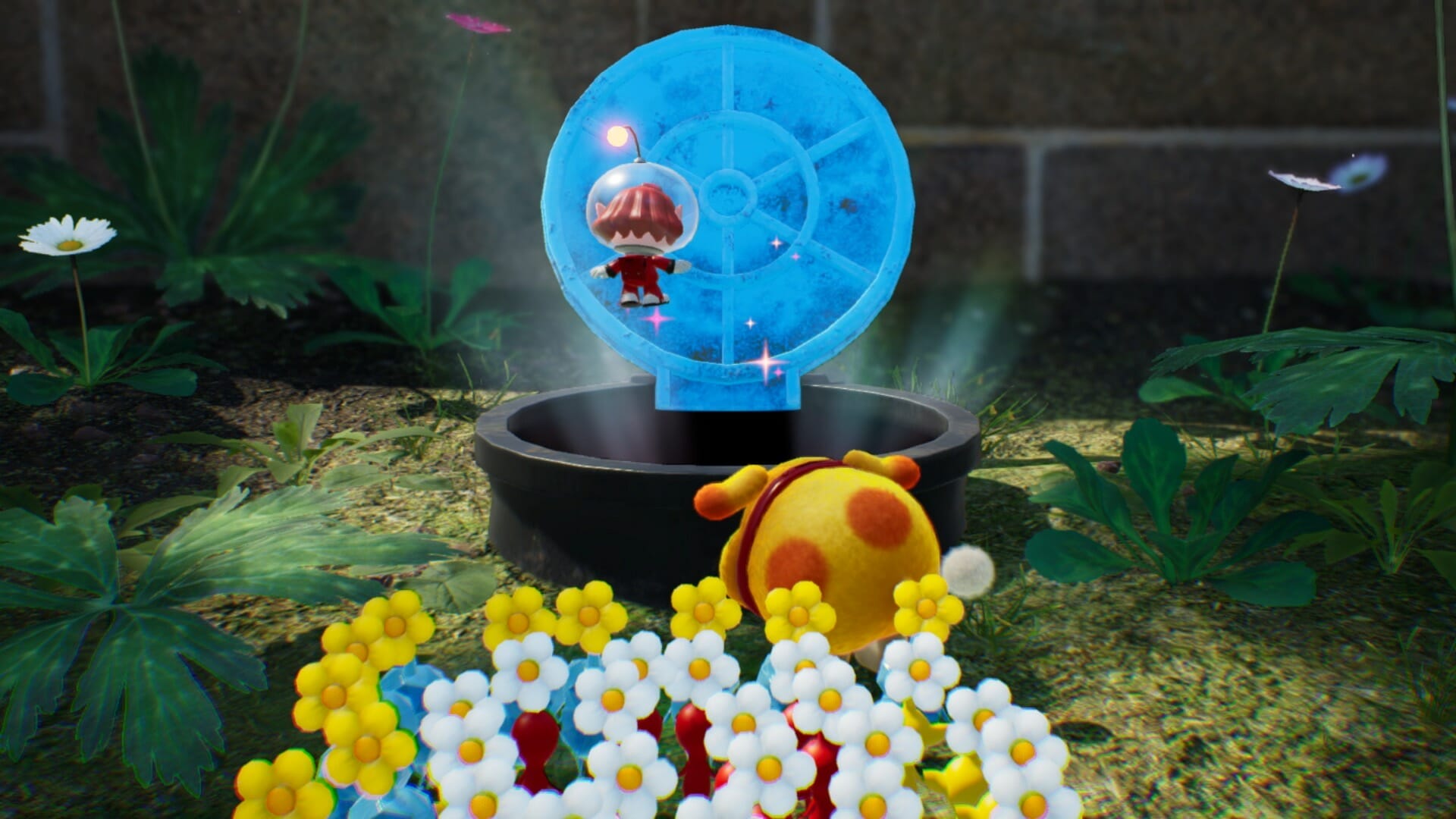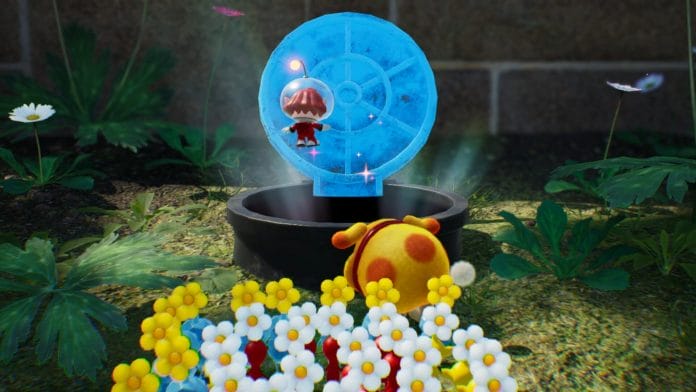 On the audio side, Pikmin 4's charm makes its presence felt throughout. Given the complex gameplay situations, Pikmin 4's music is very relaxing. It can get upbeat though like in certain boss battles or parts of the story, but the music is a perfect complement to the game's aesthetic. Despite how varied the levels and situations are in-game, Pikmin 4 is a very cozy game.
Despite liking the accessibility Pikmin 4 provided, I was hoping for a bit more challenge in the main campaign. This may or may not be an issue for you depending on your experience with the series or preference in games. The post-game is great though in that regard. While the night missions are a lovely addition, I was hoping for more variety in them. The biggest complaint is the lack of proper co-op support in the campaign. The second player is relegated to just a helper rather than a proper playable character. Hopefully a potential paid DLC can add proper co-op or we see it in Pikmin 5 whenever that happens.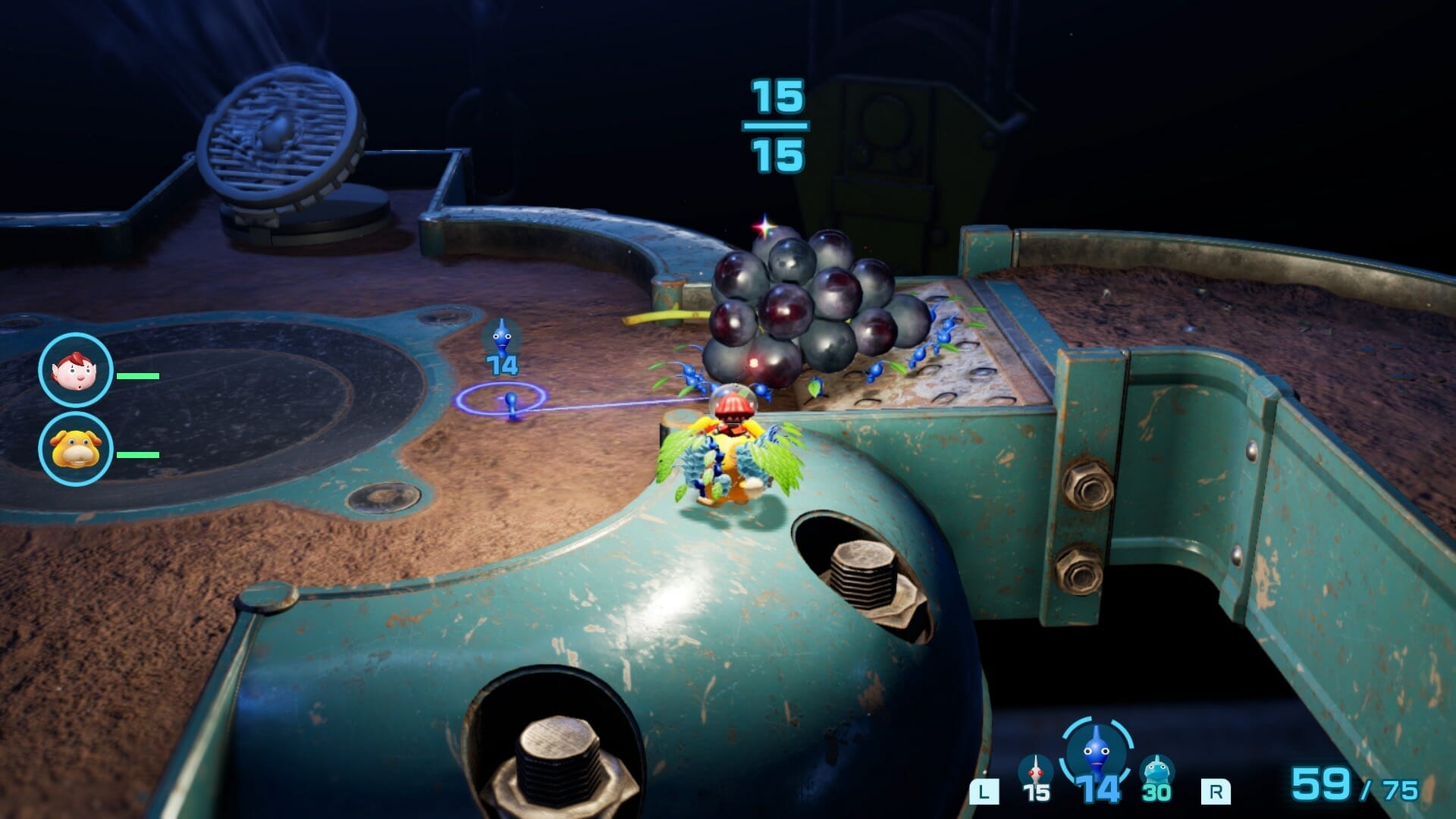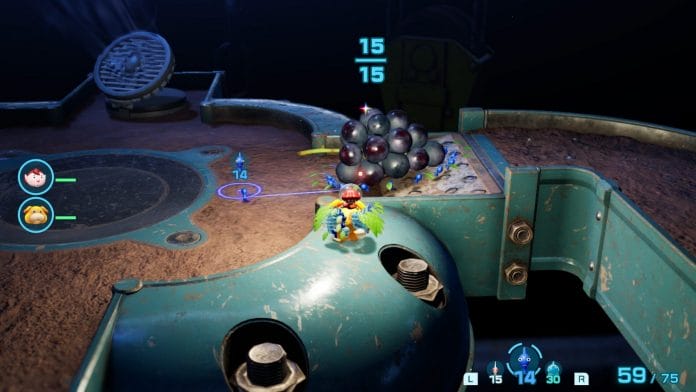 As a newcomer (mostly) to the series, Pikmin 4 has been fantastic to experience. It oozes charm, and I love how it eased me into the action throughout the campaign. While Pikmin 3 Deluxe didn't click with me, I'm glad I got into the series with Pikmin 4, and will be playing Pikmin 1 and 2 in the near future on Switch. This is a gem, and another essential from Nintendo in 2023.
Pikmin 4 is out now on Nintendo Switch worldwide. Download the demo here in North America and here in the UK.