The Resident Evil Remake 3 demo or Resident Evil 3 Raccoon City Demo as it's officially known, is out now for PS4, Xbox One, and PC (via Steam) weighing in at a roughly 7GB download size. With a release date of April 3, it makes sense for Capcom to give us an idea of what to expect. More so when it helped cement last year's Resident Evil 2 Remake as an instant classic. Unlike the Resident Evil 2 Remake demo that had a time limit, there are no restrictions with the Resident Evil 3 Remake demo. Much like it though, you can't save your progress though you can pause it when necessary.
On firing up the Resident Evil 3 demo, you're treated to a cut-scene involving protagonist Jill Valentine, mercenaries Carlos Oliveira and Mikhail Victor, and a host of innocent civilians trapped in a Raccoon City subway. As Jill, you have to assist Carlos and Mikhail keep the civilians secure and to do so, you'll need to get past an alleyway on fire.
While it sounds simple enough, Capcom's re-imagining of Resident Evil 3 adds a sense of scale and space to the proceedings. You'll examine derelict offices and diners as well as gun down zombies aplenty on your way to completing your task. Each area, be it a donut shop, toy store, or the subway you start off in all feel distinctly designed and different. This makes exploration through the chaos of a zombie-infested nightmare feel fresh and interesting.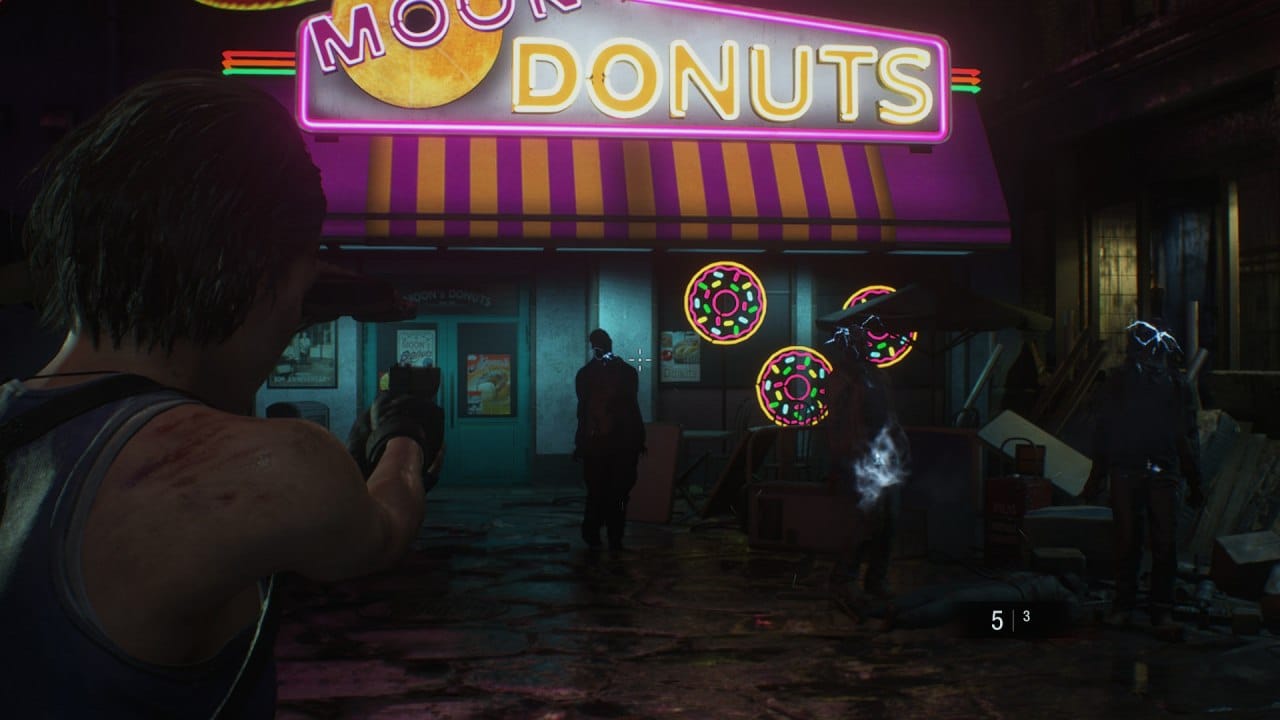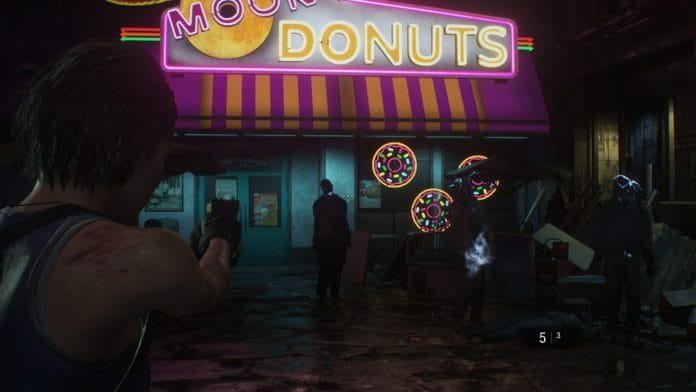 Though Resident Evil 2 Remake's areas worked as layered mazes governed by a sense of logic, Resident Evil 3's world feels a lot organic in comparison. In a lot of ways, it appears to have traded in some of its survival horror cred for an action-oriented tinge what with exploding barrels and numerous zombies. And while they never border on the level of Days Gone's hordes, you will need to be on guard particularly at higher difficulties where ammo will be scarce.
Then there's Nemesis. Granted Resident Evil 3's version of Mr. X can't enter safe rooms, he manages to have a commanding presence despite showing up towards the very end. He's relentless, and will chase you across dark walkways, streets, and even into the buildings of this slice of Raccoon City, doing his best to stop you from progressing.
Wasting ammo is pointless and running is the best course of action, forcing you to hammer down the shift key on PC or the left analogue stick on PS4 or Xbox One, charting a path as you try to evade his powerful attacks, which can end you in a hit or two.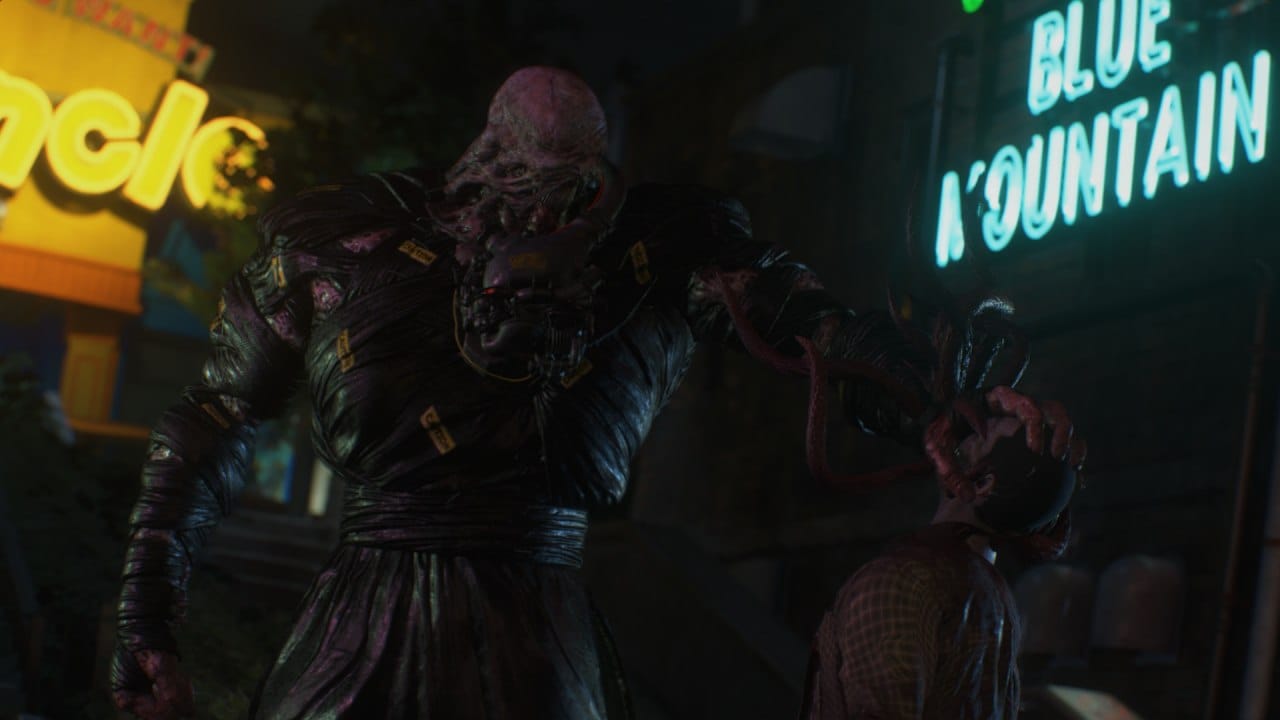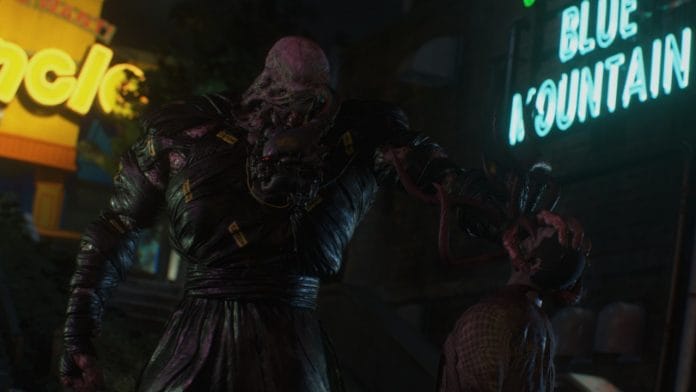 And once you do evade Nemesis, you're done. It cuts to the villain snarling his now classic "STARS!" line and a new trailer showing off what to expect when the game hits as well as how long it took you to finish the demo.
However, it does nothing to assuage concerns that it may just be a sharper, technically superlative successor to the Resident Evil 2 Remake with an emphasis on action and exploration. The ridiculously short length doesn't help either. We finished it the first time around in roughly seven minutes.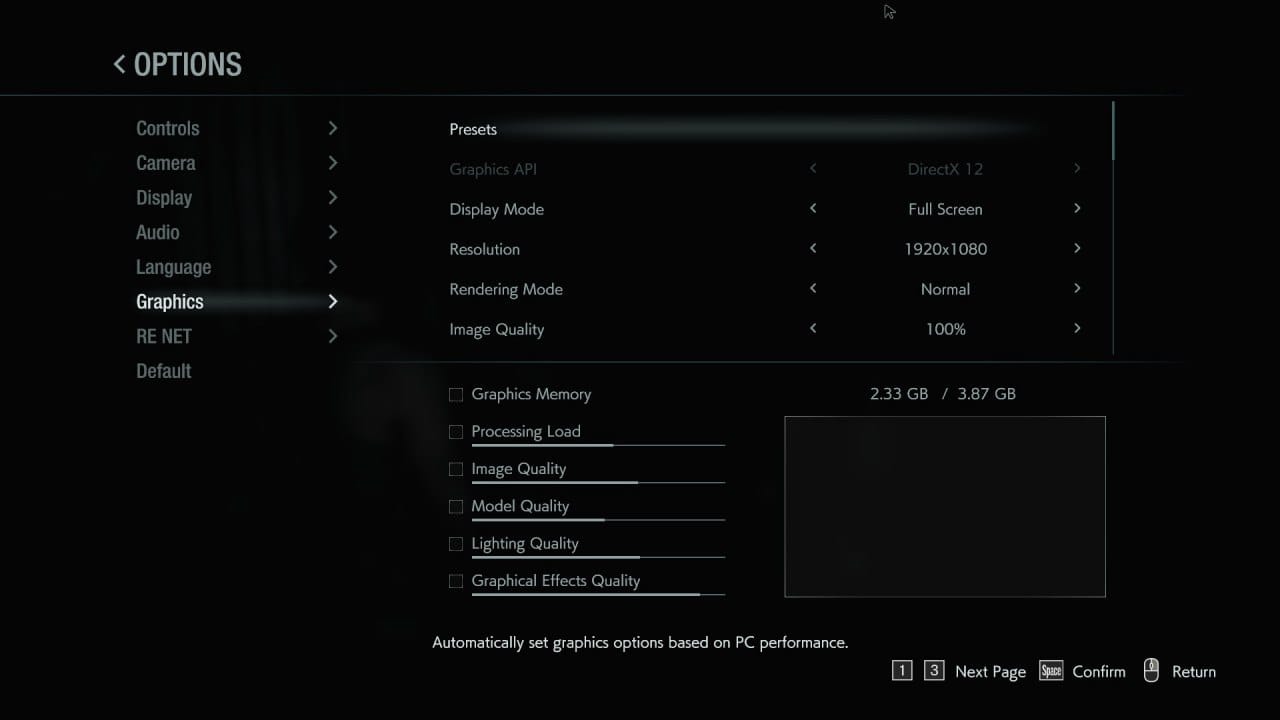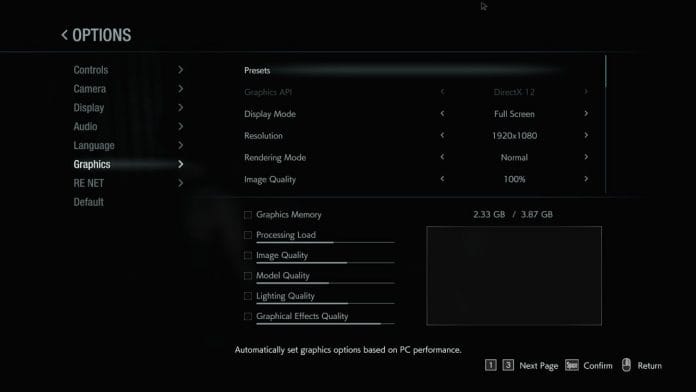 Much like Resident Evil 2 though, you won't need a crazy PC to run it. Our Asus TUF FX505DT with a Ryzen 3550H, GTX 1650, and 16GB RAM defaulted to a mix of High and Medium settings, hitting a locked 60fps with ease.
Perhaps Capcom will prove us wrong with the full release. For now though, we're cautiously optimistic of what to expect. All signs point to a bigger and expanded take on Resident Evil 2 Remake. Whether it's better though, is something that remains to be seen.