Guilty Gear Strive is finally here on PS4 and PS5 with PS4 owners getting a free upgrade to the PS5 version through physical and digital purchases. One aspect that wasn't confirmed before release is whether PS4 players will be able to bring over their progress to the native PS5 version of Guilty Gear Strive. As of the day one patch, this is now possible and players can move back and forth between Guilty Gear Strive for PS4 and Guilty Gear Strive for PS5 after uploading and downloading saves from within the game. Here's what you need to know.
How to transfer Guilty Gear Strive PS4 save to PS5 and vice versa
From the main menu, you need to do the following after you have updated your game:
Go to settings.
Go to system settings.
Scroll to the upload or download save data options.
Upload your PS4 data from here if you want to access it on PS5
Download save data from the server if you have already uploaded it.
The same steps work for Guilty Gear Strive PS5 save data to PS4.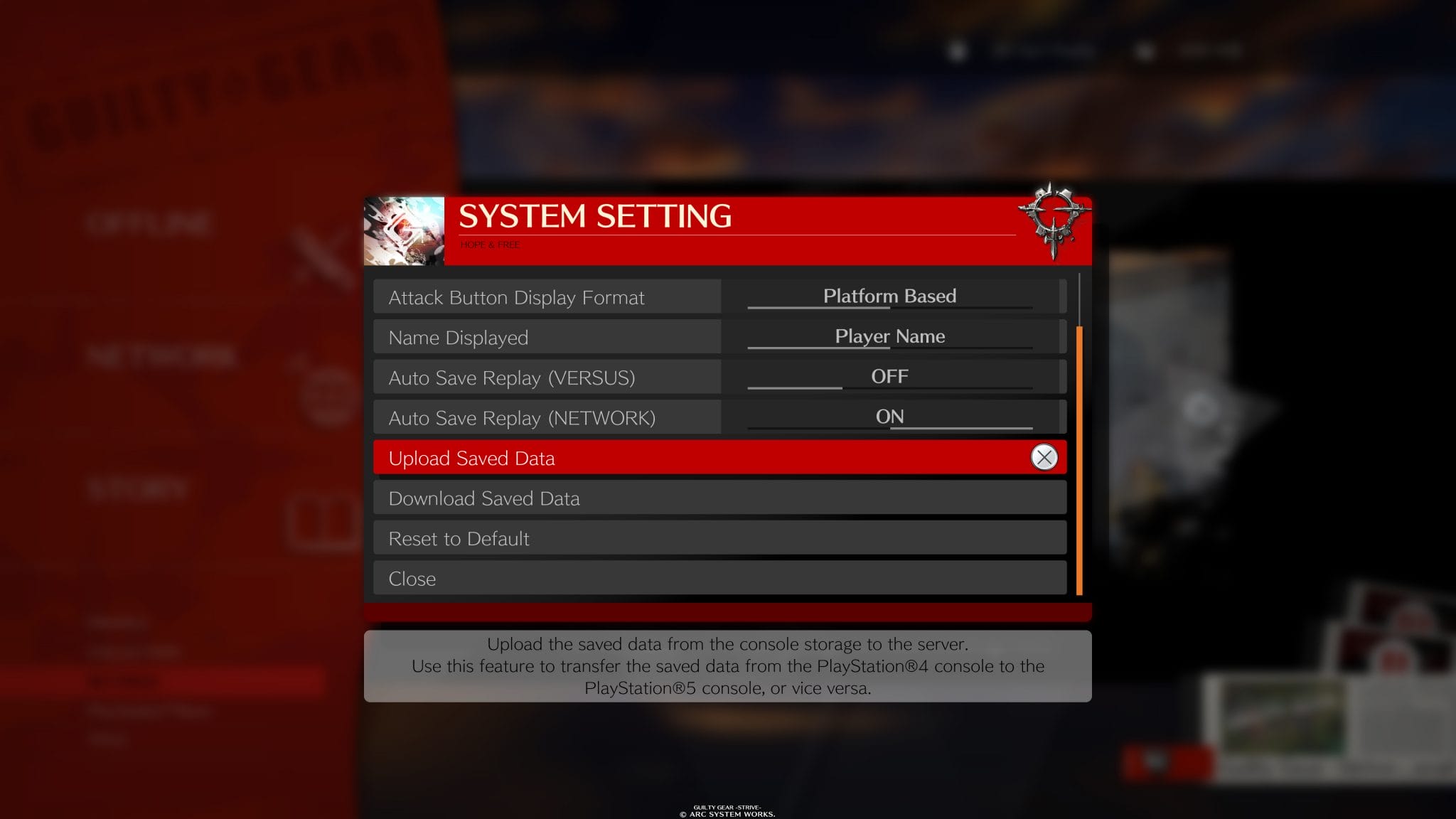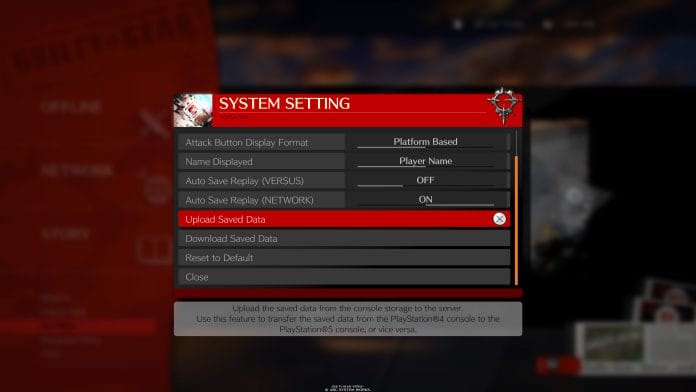 Note that the save transfer via PlayStation Plus that you do on the system level for games is not applicable here as you need to do it from within Guilty Gear Strive's in-game system settings to go across the native PS4 and PS5 versions of Guilty Gear Strive.
Guilty Gear Strive is out now on PS4 and PS5 for Deluxe and Ultimate Edition owners. It releases on June 11 for everyone on PS4, PS5, and Steam.