With the Xbox Series X and S, Microsoft has been talking up how it wants to breakdown the concept of console generations. One part of it is its comprehensive programmes like Smart Delivery and backwards compatibility, and the other is maintaining the same user experience and interface or dashboard as it's known, across the Xbox One family of consoles as well as the Xbox Series X and S. These allow for the transition between the Xbox One and Xbox Series range with minimal friction, making what usually is a drastic difference in look and feel seem a tad more incremental, like swapping out your smartphone every few years.
And while its an admirable endeavour — to seamlessly move between consoles of varying degrees of power with ease — the company missed a trick or two by not using the Xbox Series X and S launch to incorporate some much needed features to the Xbox OS, despite dubbing the interface as the new Xbox Experience (probably the third time the company has used the term, first with the Xbox 360 in 2008 and then the Xbox One in 2015). Although I haven't had the chance to check out the PS5 (due to no India release date yet), it seems that the new Xbox Experience on Xbox Series X and S is anything but that.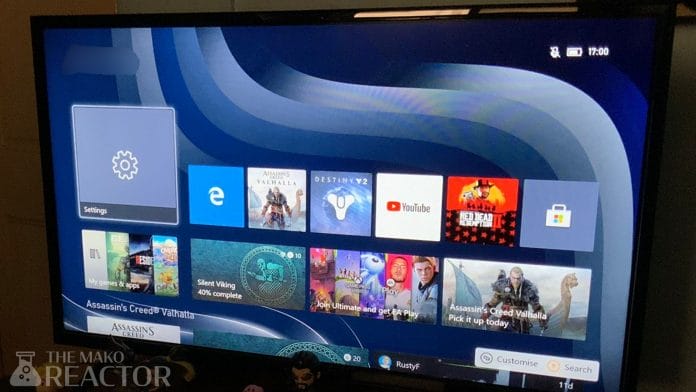 Xbox Series X dashboard has ads
Carrying on the proud legacy of the Xbox One, the Xbox Series X sports ads up front and centre. Two tiles upfront are dedicated to Xbox Game Pass and Assassin's Creed Valhalla. Odd, since I own the latter digitally. You can select a tile and press the menu button to give your feedback, choosing between letting Microsoft show you more or less of such ads. Opting for less doesn't remove the ad immediately. It remains there for a while and is replaced with another image for the same service in the case of Xbox Game Pass.
As for the Assassin's Creed Valhalla ad though, you can't dismiss it or give feedback at all for it to be removed. Possibly due to the fact that Microsoft has a marketing deal with Ubisoft for the game and part of it probably includes getting Assassin's Creed Valhalla out to as many eyeballs as possible. It's infuriating to spend Rs. 49,990 and to be greeted by advertising the moment you switch on your Xbox Series X. The one workaround is to boot it up offline. However with games being as connected as they are, it's not the best solution.
Xbox Series X screenshot and video sharing isn't there yet
With the popularity of the PS4 share button it was just a matter of time before Microsoft incorporated something similar on its Xbox Series controller. It works as you'd expect, allowing you to share videos and screenshots as you would if you've used a PS4 — by default it's a tap to save a screenshot and a long press to save a video. Unlike Sony's console, you can't take screenshots of the dashboard. Furthermore, you can't transfer screenshots or videos via USB either. Instead you're forced into uploading them to OneDrive, Xbox Live, or Twitter. You can also share them on your Xbox Activity feed, in a message to a friend on Xbox Live, or an Xbox Club. Granted, the ability to automatically upload footage and pictures to Xbox Live to access on your smartphone or tablet that has the Xbox app is a nice touch, there is no way to get your moments off your console without an Internet connection.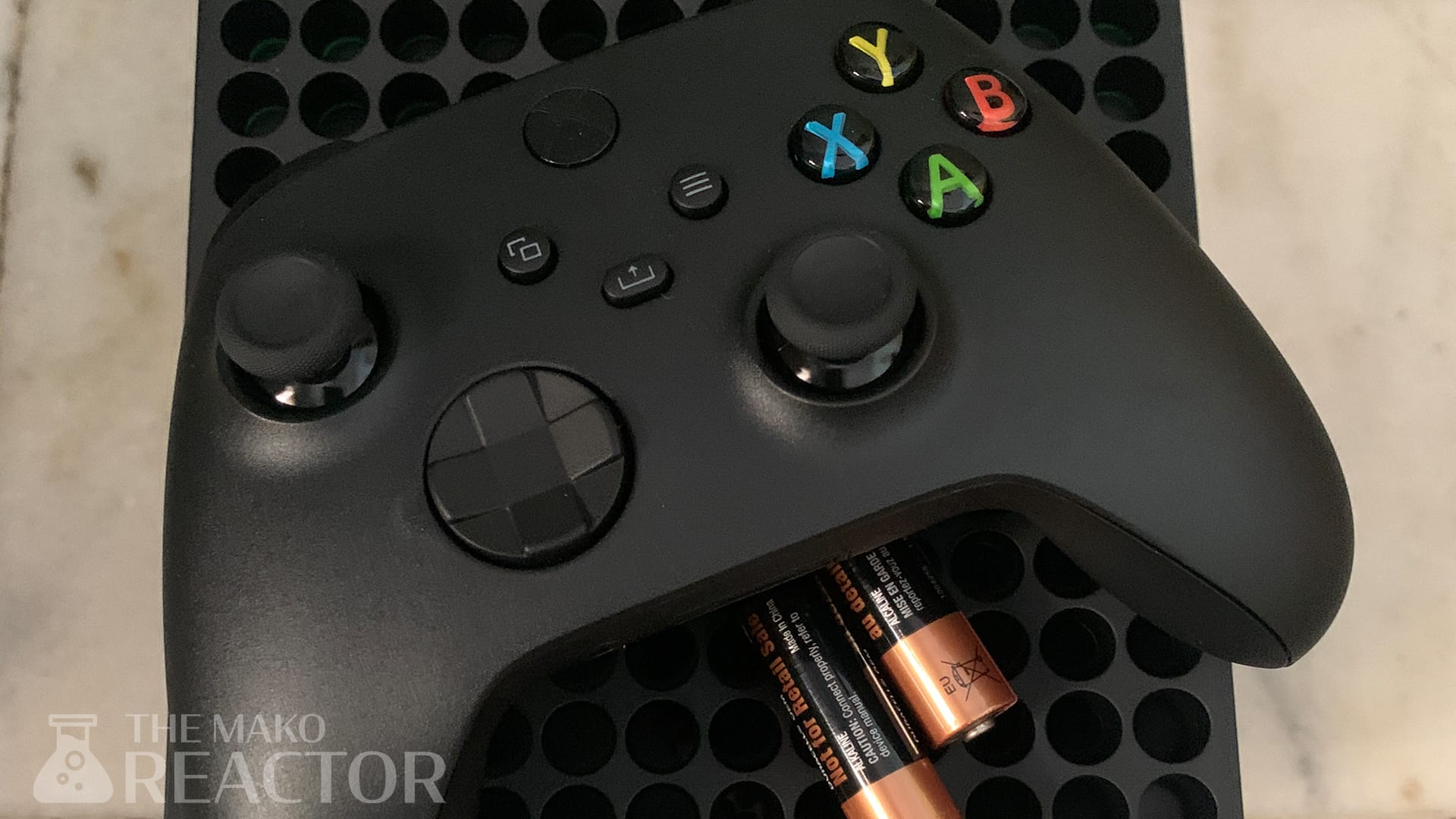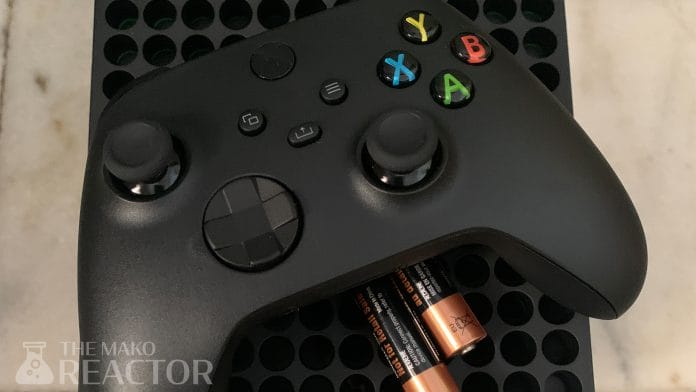 Xbox Series X won't work with your AirPods
Transitioning from using your TV speakers to headphones for audio isn't as pain-free as it should be. You'll need to disable audio via HDMI if you want all your in-game sounds to play through your headphones only. It's an additional step that doesn't make it as frictionless as it is on the PS4 wherein plugging in headphones bypasses your TV's audio output altogether. As for wireless earbuds like AirPods? They won't work either, forcing you to purchase another pair of headphones such as the Steel Series Arctis 9X if you absolutely must have a wireless experience.
Xbox Series X network settings need an upgrade
Network settings on the Xbox Series X are equally lacklustre. If you want to connect to a WiFi network and you have an ethernet cable plugged in you'll be prompted to remove it before doing so which is odd. Equally perplexing is the inability to save more than one WiFi network. The possible thinking behind this is most consoles remain stationary in one location with fixed connectivity. Though it is really telling that even the Nintendo 3DS can hold three WiFi passwords and the Xbox Series X can't save more than one at a time.

Xbox Series X dashboard feels like Xbox One X
Even the overall responsiveness of the Xbox OS dashboard feels like the Xbox One X right down to the slight pauses I'd encounter when cancelling or resuming a download or entering into menus to copy files. Outside of the Xbox Series X dynamic themes, there's very little to tell them apart.
On the whole, the lack of any meaningful refinement to the Xbox OS on Xbox Series X makes it seem like Microsoft phoned it in. However given the company's commitment to upgrading and refreshing its OS over years, like we saw with the Xbox 360's and Xbox One's New Xbox Experience updates during the prime of their lifecycles, it'll be interesting to see what the next evolution of the Xbox OS is. Perhaps it would fix some of the pain points I've listed above. Right now though, it's nowhere close to what should be expected from a new console, particularly when the competition's last generation offerings have a lot more finesse.
The Mako Reactor has affiliate partnerships. These do not influence editorial content, though The Mako Reactor may earn commissions for products purchased via affiliate links.