Update: Listings are also live in Spain in addition to the UK.
Last month, Square Enix announced the Chocobo GP Nintendo Switch release date and a Chocobo GP Deluxe Demo. Chocobo GP was previously revealed for Nintendo Switch and it is set to release worldwide next month. Chocobo GP is a new racing game featuring many characters from the world of Final Fantasy including Cid, Gilgamesh, and more. Amazon UK retail listings have confirmed that Chocobo GP is getting a physical release in the UK, Spain, and more. This release is being distributed by Nintendo as confirmed by the listing so it should go up in other parts where Nintendo Europe distributes games soon. Watch the Chocobo GP trailer below:
Chocobo GP physical release for Nintendo Switch
Check out the physical release with and without pre-order gifts here on Amazon UK and here on Amazon Spain. It is priced at 39.99 GBP which means the price in USA should be $49.99.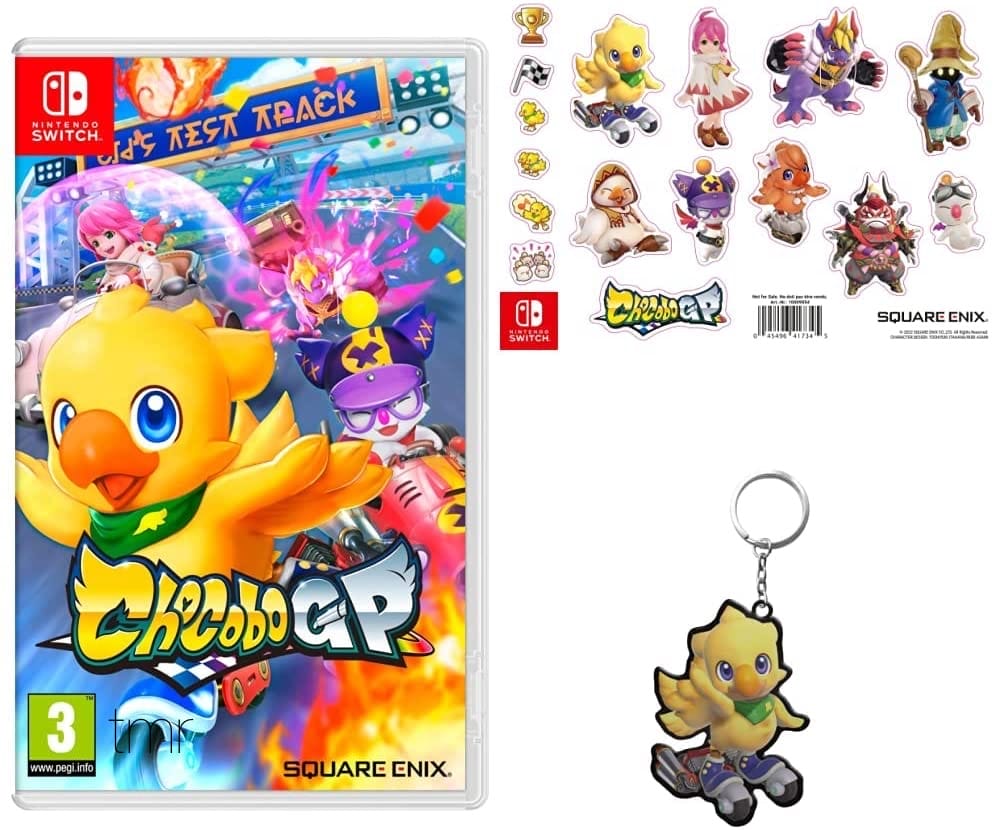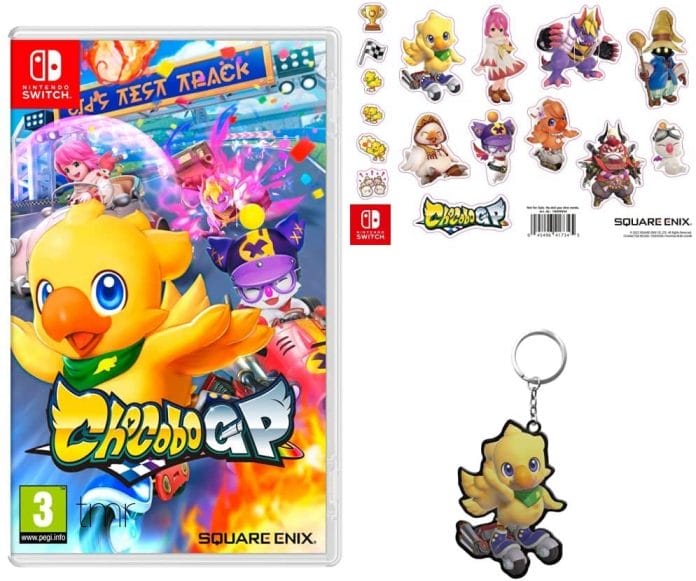 Chocobo GP Lite version demo
Chocobo GP Lite will also be released letting players check out the Chocobo GP mode, local multiplayer, story mode's prologue, and more. You can upgrade to the full version with progress carrying over.
Chocobo GP releases on March 11, 2022 for Nintendo Switch.