Bandai Namco Entertainment's India distributor e-xpress Interactive has finally confirmed the price for Code Vein on PS4 and Xbox One in India. While digital pricing has been up for a while with pre-orders live, physical edition pre-orders are finally live on Games The Shop. Bandai Namco Entertainment also released a new trailer for Code Vein showcasing Jack Rutherford. Watch his trailer below:
Code Vein PS4 and Xbox One India price
Code Vein for PS4 and Xbox One is available for pre-order on Games The Shop for Rs. 3499. As of now, no pre-order bonuses have been mentioned on the retailer's listing for Code Vein. This is Rs. 500 more than the PC price of Rs. 2999 on Steam for India.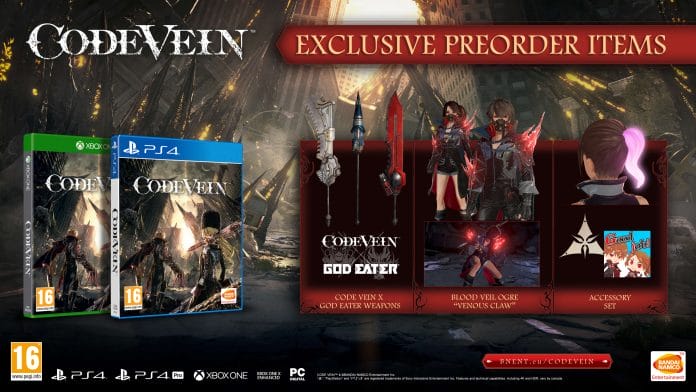 Code Vein PC, PS4, and Xbox One pre-order bonuses
Code Vein X God Eater Weapons: The Blanched Greatsword, Cerulean Spear and Crimson Longsword; three of the fan favourite weapons from the successful Bandai Namco's series God Eater are making their way to Code Vein.
Blood Veil Ogre 'Venous Claw': Venous Claw is an exclusive type of Blood Veil Ogre; a devastating short-range weapon that'll prove a Revenant's best friend in their fight against the lost.
Accessory Set: Coming with a brand-new blood code 'Harbinger' for special character stats; exclusive communication stamps for multiplayer's coordination and customisation options to make one's Revenant truly shine.
Code Vein releases on September 27 for PlayStation 4, Xbox One, and PC with the first two seeing a retail release while the PC version is digital and only available on Steam.