Following NIS America's recent reveal for the opening video for Furyu's Crymachina, the publisher has released a new story trailer. This trailer from NIS America also confirms the Crymachina release date for the West. If you missed details for the Limited Edition and pre-orders, read this. Crymachina will release this October in the West for PS5, PS4, Switch, and Steam. It is an action RPG about mechanical girls surviving in a post-apocalyptic world to become "Real Humans". The game will cover what it mean to be a "Real Human" as you play as three main characters. Watch the Crymachina story trailer below:
Watch the introduction video below:
Crymachina Limited Edition pre-order and price
The Crymachina Limited Edition pre-orders are live at the NIS America store here. The price is $99.99. Contents are below:
CRYMACHINA Deluxe Edition for Nintendo Switch or PS5 or PS4
"Eden Database" Hardcover Art Book
Hanamaru Original Soundtrack
Memorial Art Print
"To Battle" Acrylic Display
17″ x 24″ Cloth Poster
Collector's Box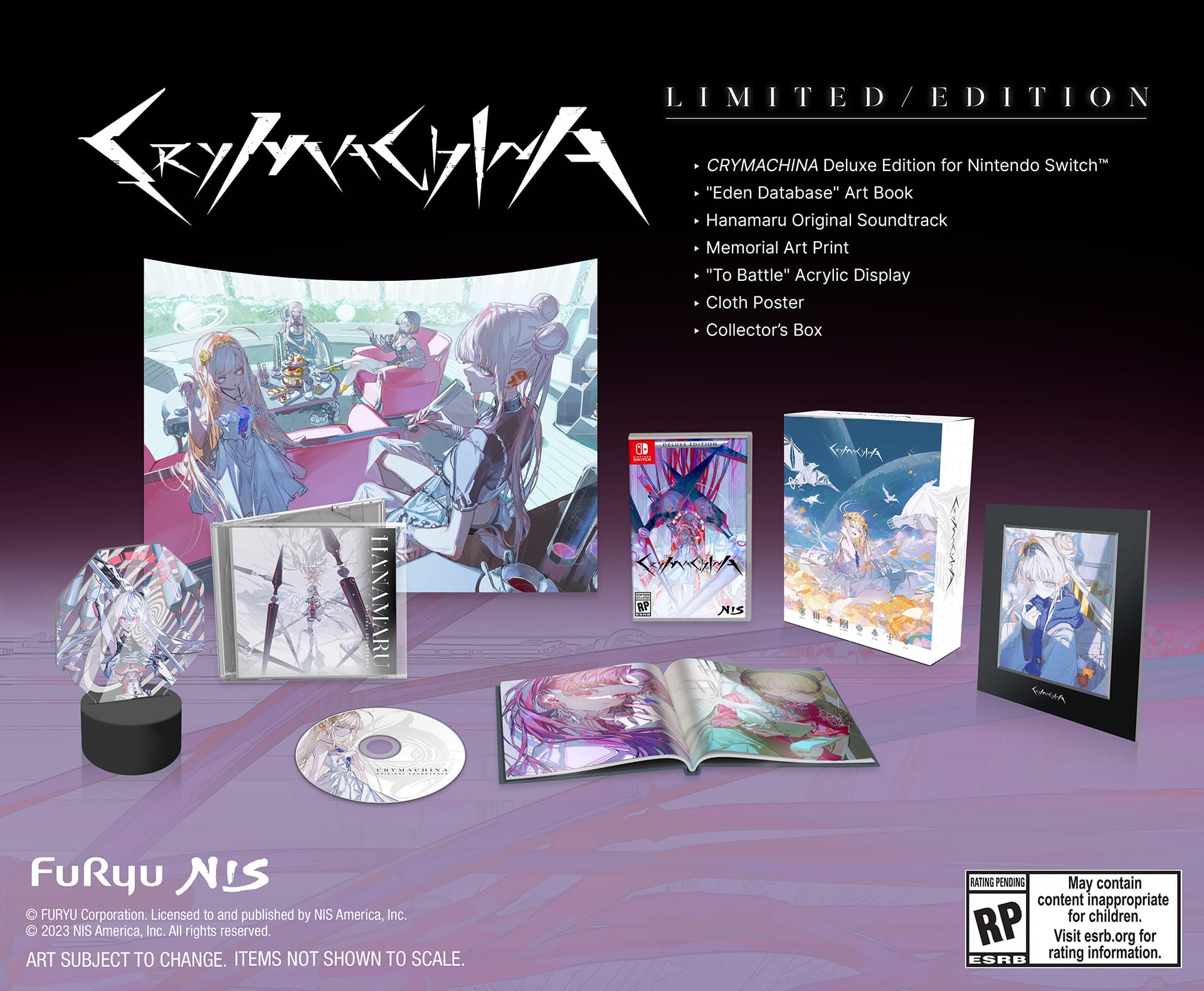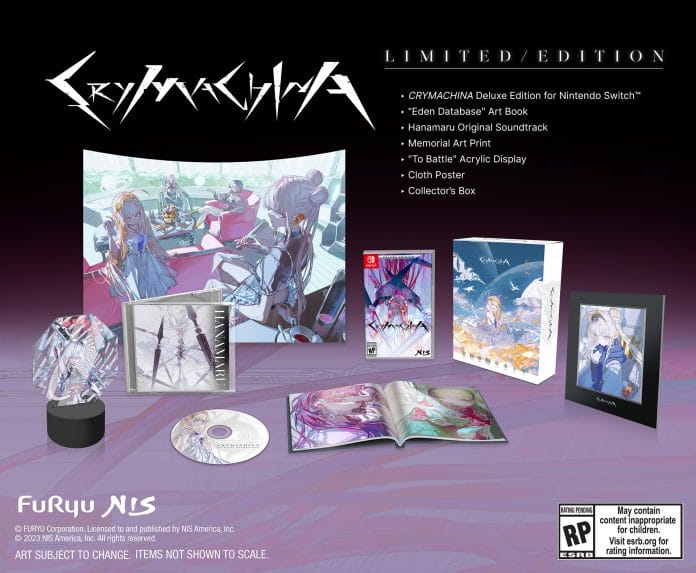 Crymachina Deluxe Edition pre-order and price
The Crymachina Deluxe Edition pre-orders are now live at all retailers. The price is $59.99.
CRYMACHINA Game for PS5, PS4, or Switch
Mini Art Book
Digital Soundtrack Download Code
Reverse Cover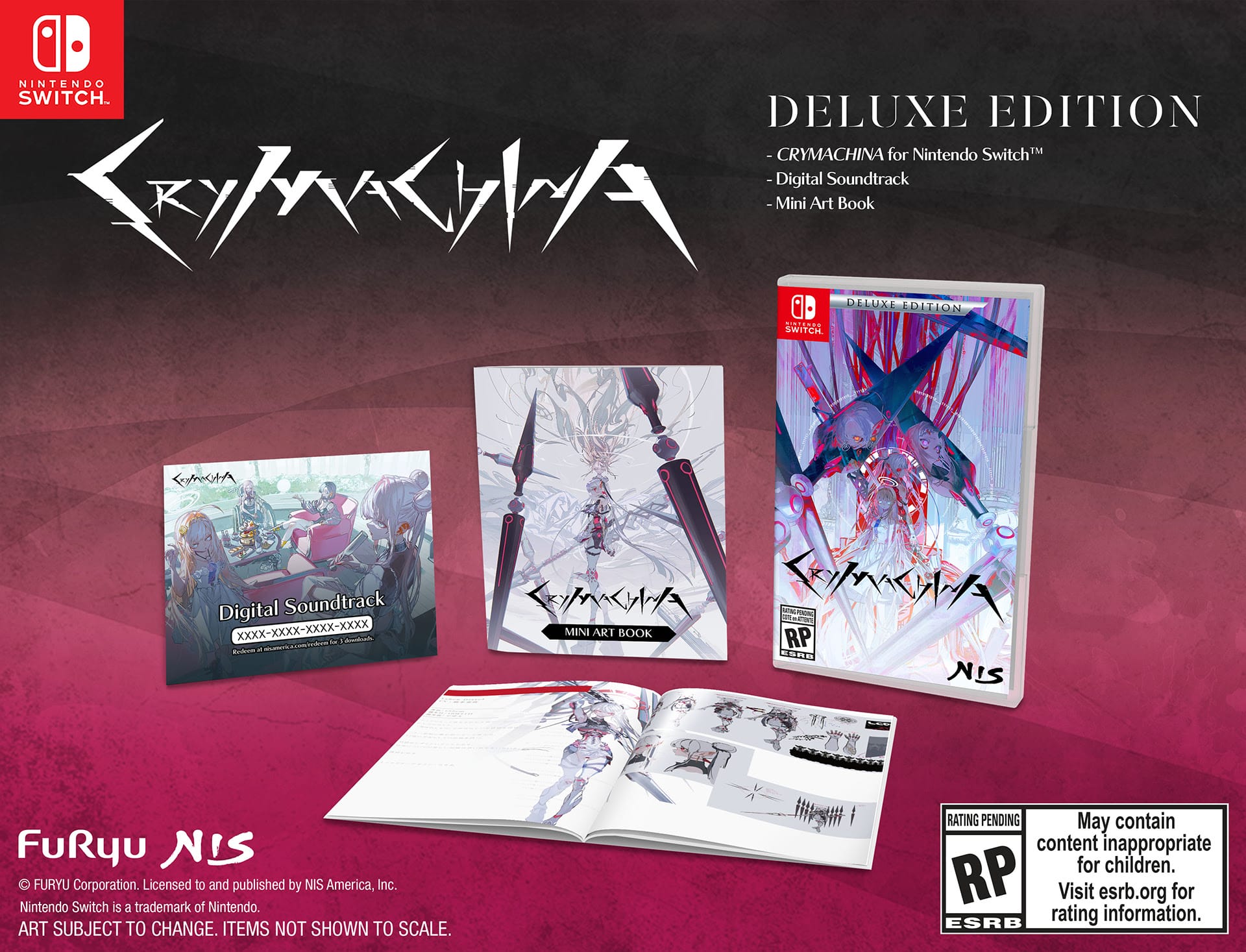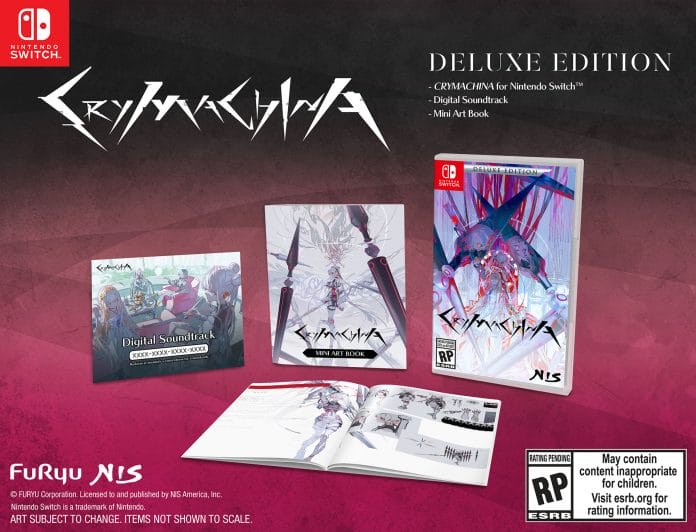 Wishlist it on Steam here. Check out the official website here. I'm definitely interested in seeing how the gameplay is here. Monark and Crystar had good narratives and music, but the gameplay wasn't amazing. So far, the gameplay clips on the Steam page make it look like Furyu's most ambitious game till date.. I hope the developer finally manages to nail the gameplay in addition to the music and story that are usually good in its releases going by whatever is available on modern platforms.
Crymachina releases on October 24 in North America and October 27 in Europe for PS5, PS4, Switch, and Steam in the West.