Idea Factory International just announced the Dokapon Kingdom: Connect release date for Nintendo Switch in the West. The hybrid board game RPG will arrive this May in the West with support for online play. Local multiplayer is also included for up to four players. Dokapon Kingdom: Connect will include an auto save option, reconnect if disconnected, swapping to a computer when playing online if you have to leave, and more. It will include story mode, battle royale, and more. Watch the new Dokapon Kingdom: Connect trailer below:
Dokapon Kingdom: Connect gameplay features
RPG & Board Game Lovers Unite… AGAIN! – Originally released for the PlayStation®2 and the Nintendo Wii, the hybrid party board game is now back for the Nintendo Switch! The game is simple: spin the roulette and defeat whoever stands your way!
Connect With Your Best Frenemies Online – Holding a grudge never felt so good! Players can now duke it out against their friends via Nintendo Switch Online!
5 Game Modes & A Massive Game Board! – Plot your revenge and choose from 5 different game modes: Normal, Story, Shopping Race, Kill Race, and Town Race. With a kingdom spanning seven continents, who knows what shenanigans you'll get into!
Outwit Your Foes With 11 Possible Job Classes – Wanna slash your way through the Dokapon Kingdom? Choose the Warrior! Interested in conjuring flashy spells? Pick the Magician! Choose from 11 job classes and earn experience points to level up your character! Purchase or even steal items and use them to your advantage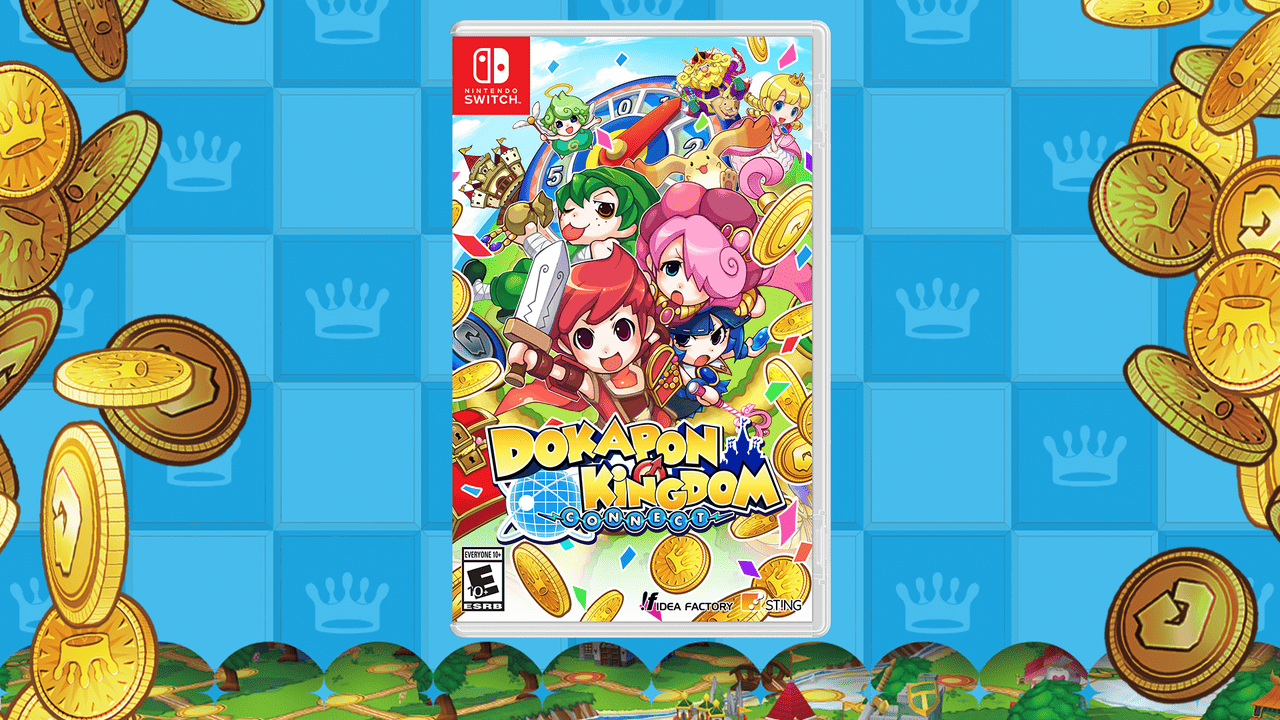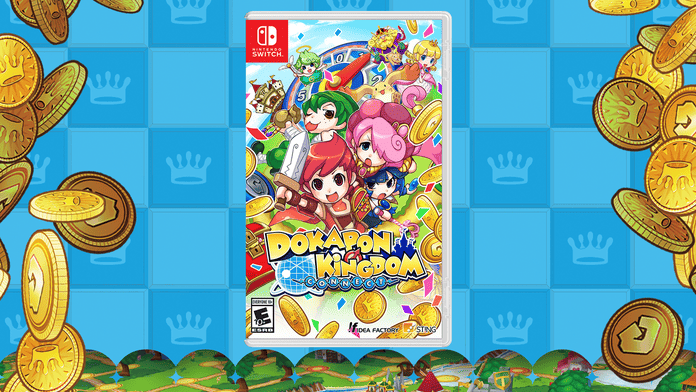 Dokapon Kingdom: Connect English physical release on Switch
It is getting a physical release priced at $49.99 in the West. Check out the box art above.
Dokapon Kingdom: Connect releases on May 9 for Nintendo Switch in the West. Pre-orders are now live on the official store. Check out the official website here.