Following its reveal last year, Aksys Games confirmed that dungeon RPG Mon-Yu is coming to PS5 in addition to its previously announced Switch and Steam platforms in the West. During an All Aksys 2023 Update, the publisher also revealed more information for its upcoming roadmap and titles coming this year.
Mon-Yu English physical release on Switch and PS5
A Mon-Yu English physical release has been confirmed for both Switch and PS5. Check out the box art below: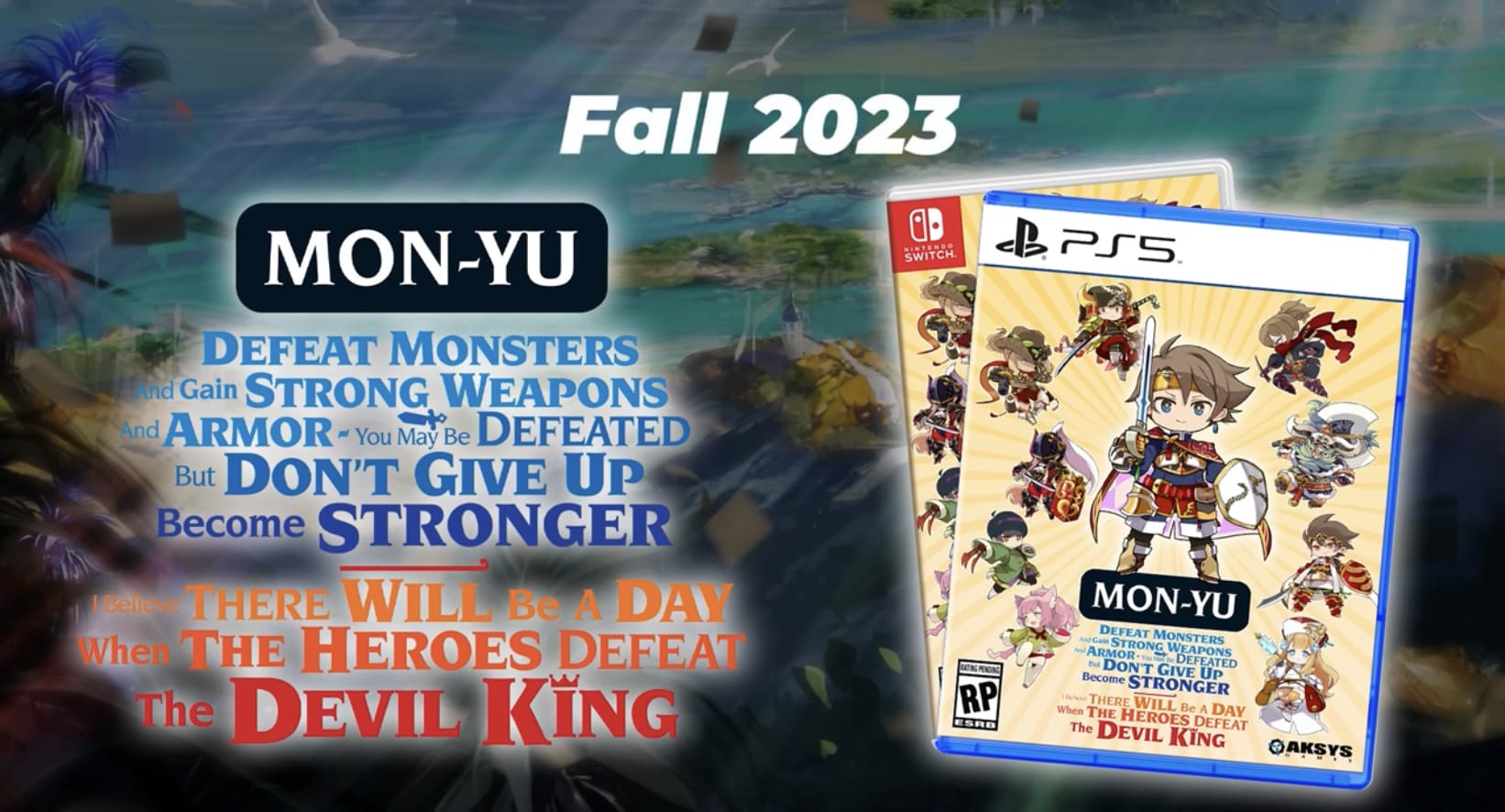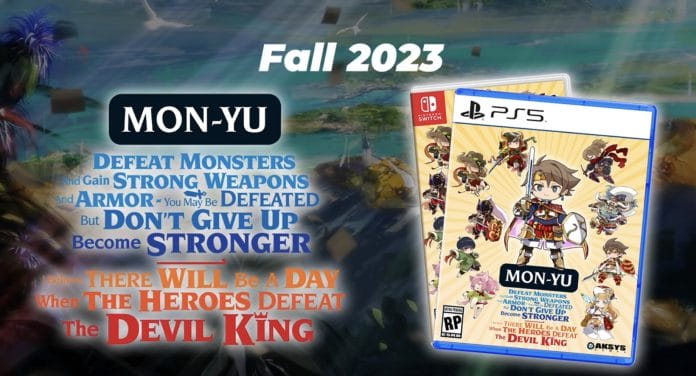 The Mon-Yu Switch and PS5 price in the West is $49.99 as confirmed on the official Aksys Games site and store. Check it out here.
Mon-Yu gameplay features
Choose from eight different classes and a wide variety of cute character portraits to assemble your team of heroes and challenge the tower! Portraits from other EXPERIENCE titles also included –

Undernauts: Labyrinth of Yomi
Spirit Hunter: Death Mark
Spirit Hunter: NG
And more…!
Find strong weapons and armor as you traverse the dungeons! Level up your heroes, class skills, and gear, and defeat the Devil Kings, no matter how many times you die!
Three different play styles – Carefree, Standard & Challenging – each with a unique play experience and access to the maps.
The full game name is: MON-YU: DEFEAT MONSTERS AND GAIN STRONG WEAPONS AND ARMOR. YOU MAY BE DEFEATED, BUT DON'T GIVE UP. BECOME STRONGER. I BELIEVE THERE WILL BE A DAY WHEN THE HEROES DEFEAT THE DEVIL KING. Check out the official Japanese website here.
Dungeon RPG Mon-Yu will release this fall on PS5, Nintendo Switch, and PC via Steam.