Fashion Dreamer, the new creative game from the developers of Style Savvy and WWF No Mercy, now has a release date for Nintendo Switch. Fashion Dreamer includes more than 1,400 design options with online support to expand your friend circle and grow your brand. The Marvelous and Xseed Games release will be debuting exclusively on Nintendo Switch this November. Watch the Fashion Dreamer release date trailer below:
Fashion Dreamer Nintendo Switch physical release
Xseed Games confirmed a physical release with pre-orders going live soon. Check out the box art below: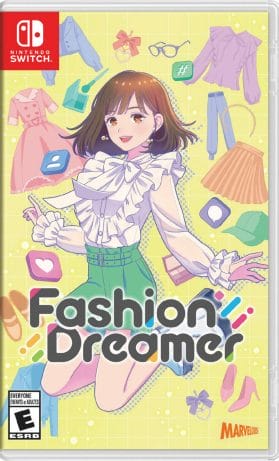 Fashion Dreamer gameplay features
The features via Xseed Games are below:
Create New Outfits to Rake in the Likes: The virtual space is bustling with Muses, fashion fans who are always on the lookout for new inspiration. Dazzle them with the freshest fits to earn their Likes and grow as an iconic fashion influencer!
Send Likes to Get New Items: Spot a Muse with impeccable taste? Let them know! Giving a Like will let players use their fashion items not only for themselves, but also when recommending outfits to other Muses.
Build a Brand with Customizable Items: When designing new clothing and accessories, the sky's the limit! Customize over 1400 collectible items with your favorite styles and colors for a truly unique flair.
Interact Online with Other Muses Across the Globe: An internet connection will send your Muse to visit other linked worlds. Players can snag other Muses' outfits for themselves or find inspiration for their next ensemble. Anyone's designs could make them the next international sensation!
Fashion Dreamer releases on November 3 for Nintendo Switch in the West. Wishlist it on the eShop here.