Fire Emblem Engage is set to release in January 2023 for Nintendo Switch worldwide. It continues to look excellent with each new trailer. Today, Nintendo released the Fire Emblem Engage 'Engaging with Emblems' trailer showcasing the fusion mechanics, older game characters like Lyn, Celica, Corrin, and more. This trailer, like the prior one, continues to shows off heroes from past games and new characters. As revealed before, Fire Emblem Engage lets you merge appearances, inherit weapons, and more from the older game legends. Watch the Fire Emblem Engage Engaging with Emblems trailer for Nintendo Switch below:
Fire Emblem Engage Divine Edition pre-order
The Fire Emblem Engage Divine Edition pre-orders have been live for a while. This collector's edition includes the game, a SteelBook, art cards, a poster, and an artbook. Check out the edition below: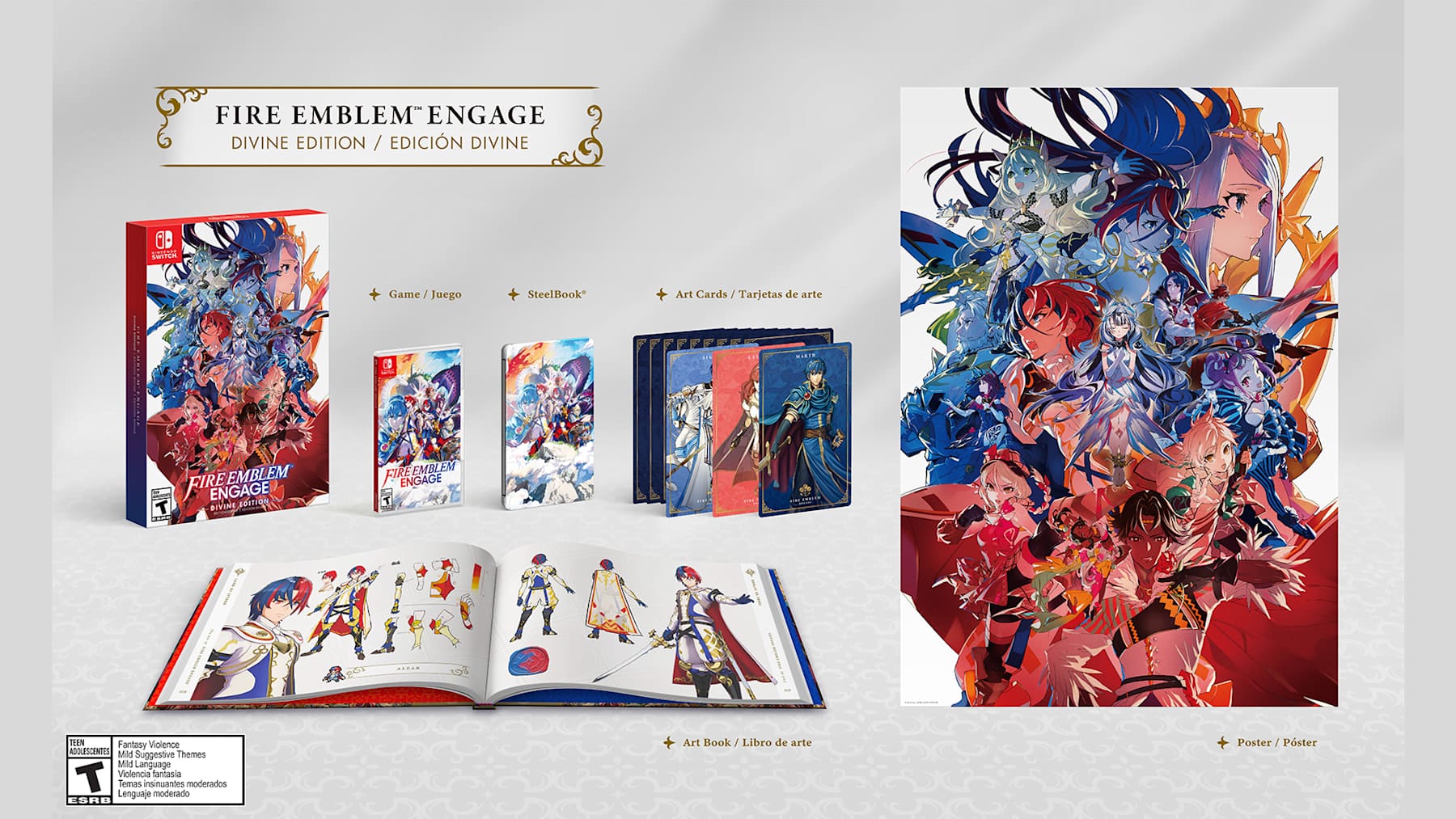 Fire Emblem Engage looks like the most promising entry in a long time when it comes to the visuals, and the engaging mechanic looks great in today's trailer. Despite loving Fire Emblem Three Houses, it was lacking when it came to both visuals and performance. I hope Fire Emblem Engage runs well when it releases in January. It is going to be interesting to see if we get DLC bringing in more characters from prior games. Check out the official website for Fire Emblem Engage here.
Fire Emblem Engage launches on January 20, 2023 for Nintendo Switch.