Sega previously launched a new teaser website for Judgment teasing an announcement for May 7 dubbed 'Judgment Day'. As mentioned before, this Ryu Ga Gotoku Studio website supports multiple languages including English, French, Italian, Japanese, and more. We have come a long way from prior games getting announced for Japan and Asia with no word on a localisation in the Yakuza series. Judgment debuted back in 2019 on PS4 in the West and recently arrived on PS5 and Xbox Series X|S. Today, the PS Store in Japan ( via @Wario64 and @alexzan__) revealed Lost Judgment for PS4 and PS5 with a September 2021 release date. This listing also detailed a Lost Judgment Digital Deluxe Edition granting early access, the season pass, and more. Check out the screenshot via @Wario64 below: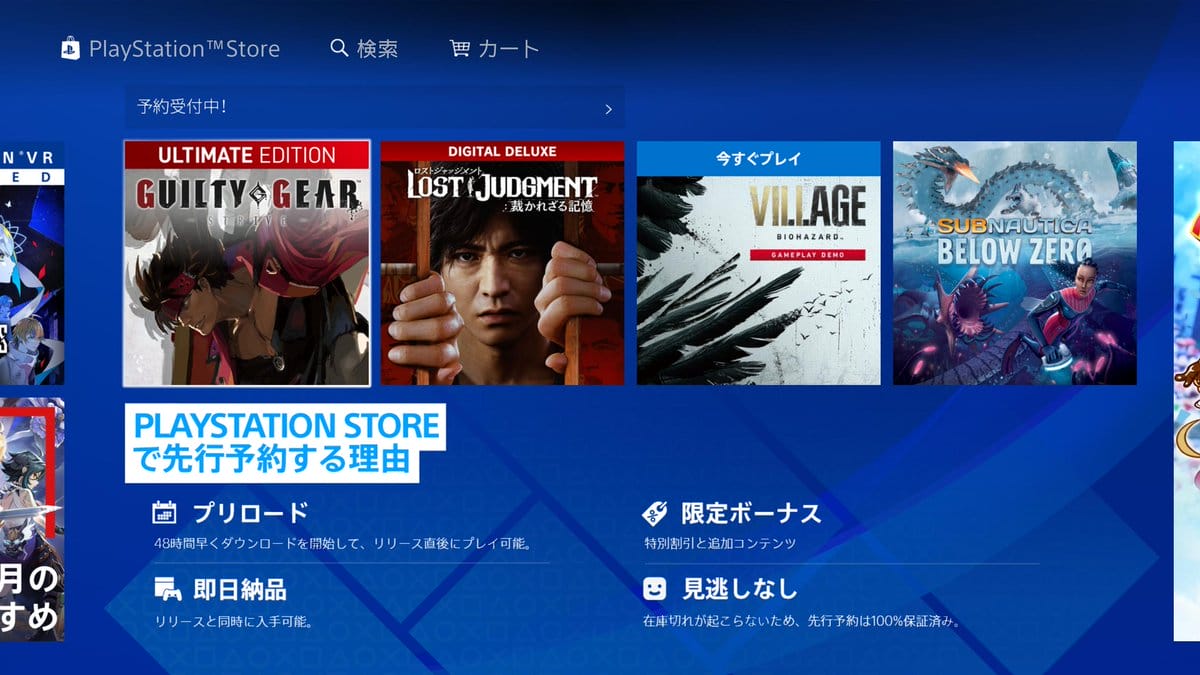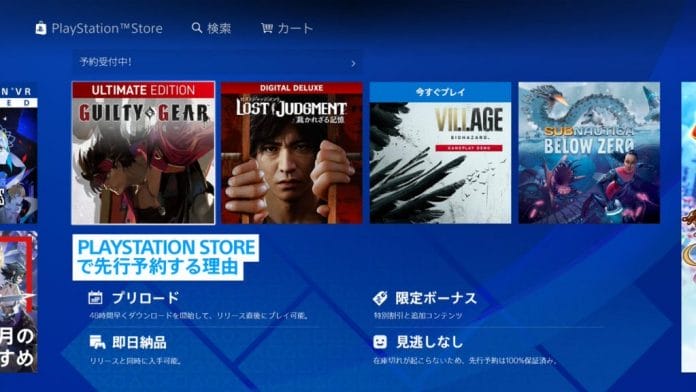 Lost Judgment release date
Lost Judgment's Digital Deluxe Edition mentions three day early access beginning on September 21 so the release date for Japan going by this listing is September 24 for PS4 and PS5.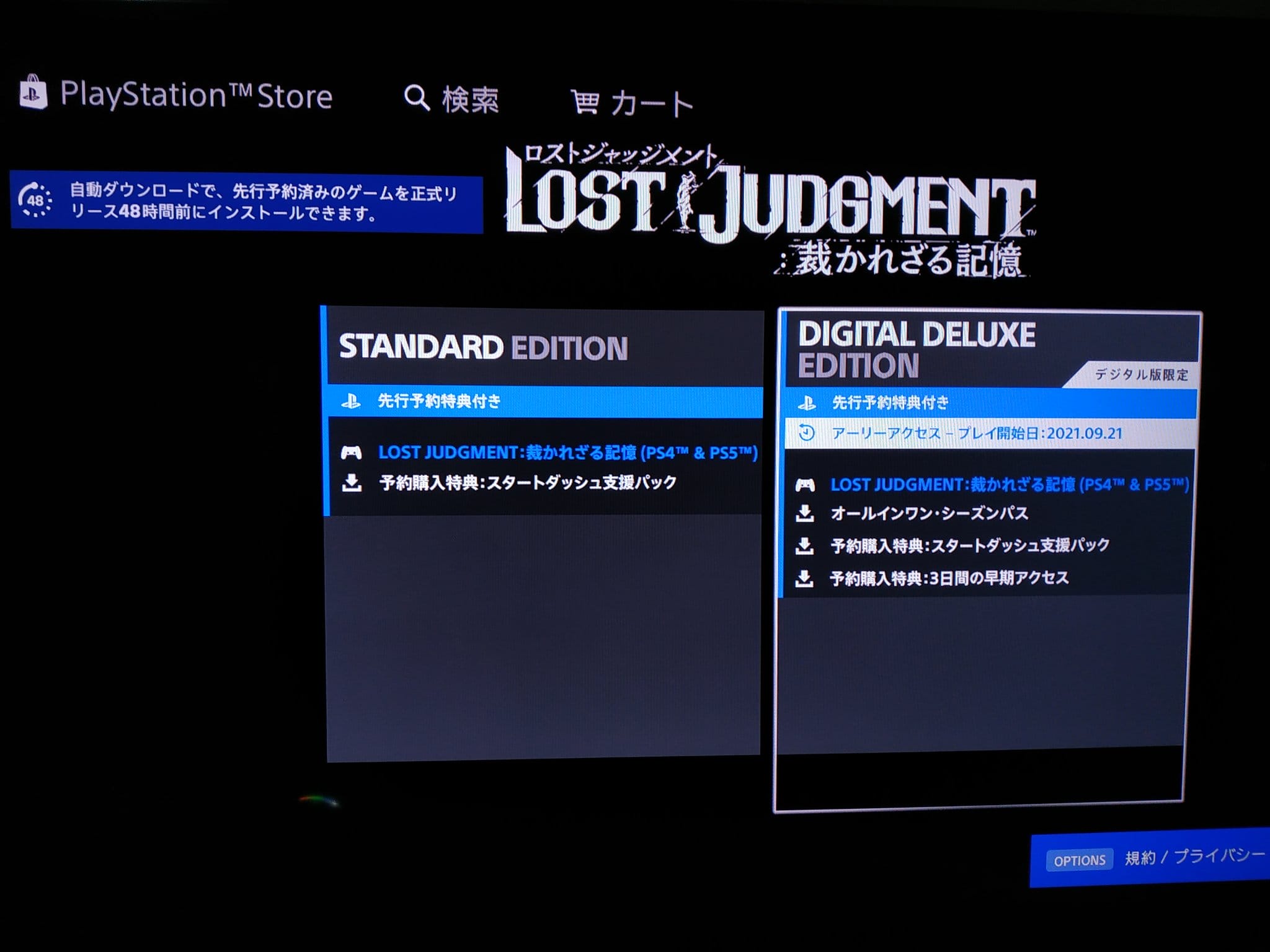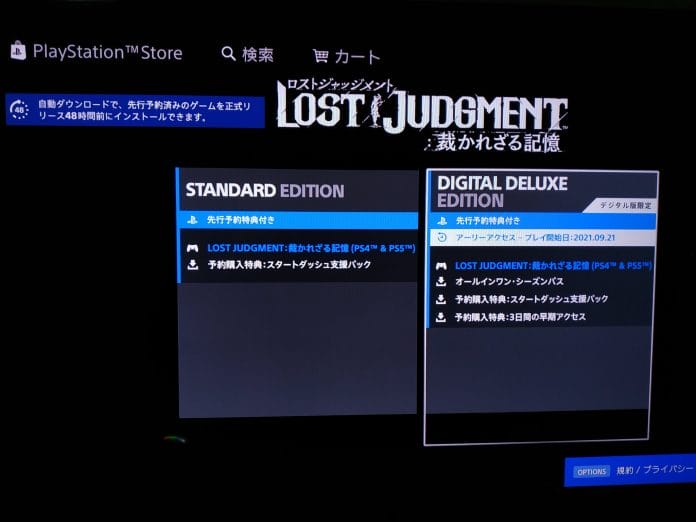 Lost Judgment for Xbox and PC
As of now, the PS Store listing has only confirmed PS4 and PS5 versions. Looking at how much the Yakuza games have grown through PS4 releases, Xbox Game Pass, and PC versions, I imagine the Western release will include all relevant platforms.
The official reveal for Lost Judgment is coming later today. You can watch the trailer below in about 8 hours when it goes live:
Hopefully Lost Judgment (assuming that is the Western name as well) sees a worldwide simultaneous release. Looking at how Judgment brought the franchise forward with EFIGS and Dual Audio localization followed by Yakuza: Like a Dragon doing a simultaneous launch on consoles and PC in the West, a worldwide simultaneous release is the next step for the series growing worldwide.
Lost Judgment will release on September 24 in Japan for PS4 and PS5 going by this listing.