Specialist retailer Games The Shop has revealed (via IGN India) official Nintendo and PlayStation merchandise for release in India from next month. This merchandise includes mugs, glasses, water bottles, and more. Pre-orders for all the items are also live on Games The Shop with shipping beginning next month as revealed on the product pages. Check out a snapshot of what is on offer below: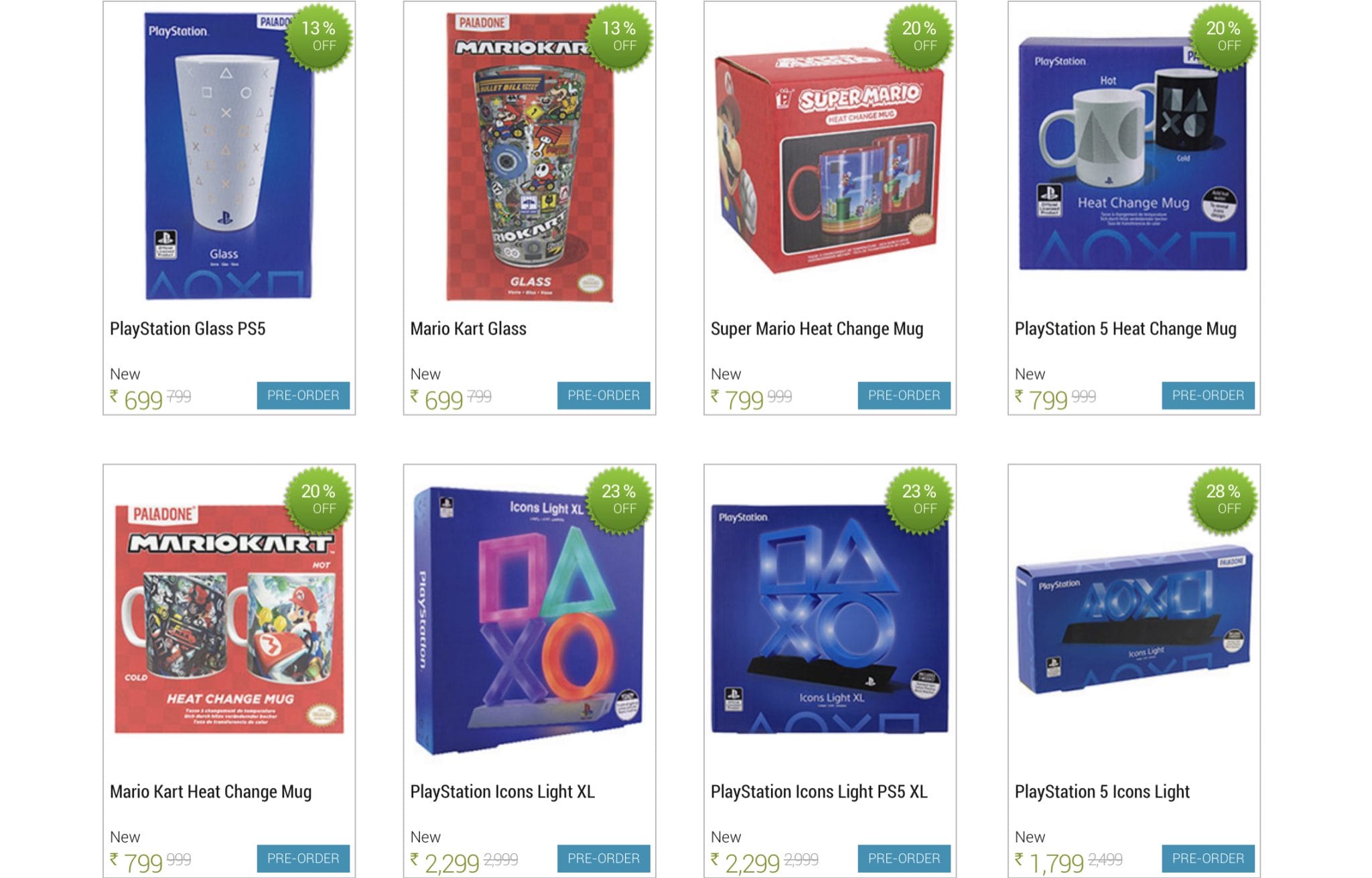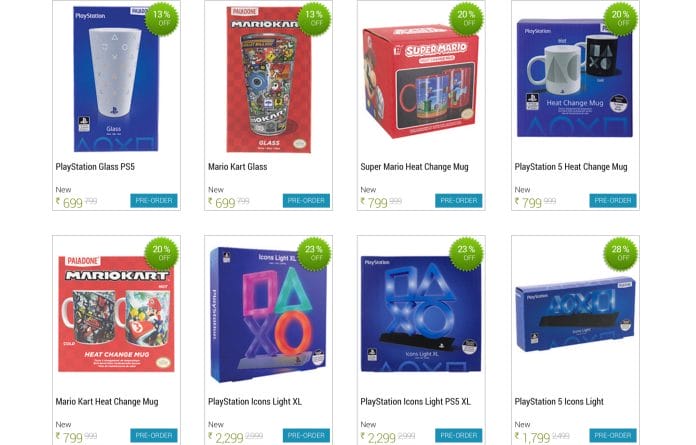 Nintendo and PlayStation merchandise price in India at Games The Shop
The official Nintendo and PlayStation merchandise pricing ranges from Rs. 699 to Rs. 1,199 for the glasses and bottles with the lights priced between Rs. 1,799 and Rs. 2,299. There are also playing cards and coasters. Check out the full list of pre-orders here.
Hopefully this does well enough for the retailer to start importing official t-shirts from the two companies. As of now, the current merchandise available to pre-order ships from September 9 onwards.