Nintendo just announced a Super Smash Bros. Ultimate presentation set for tomorrow evening that will feature Masahiro Sakurai discussing the upcoming DLC. While Persona 5's Joker is already playable in Super Smash Bros. Ultimate, Dragon Quest's Hero was yet to be dated. The presentation tomorrow will also feature details for Version 4.0.0 of the game and the release date for the highly anticipated update and DLC. You can watch the presentation at 6:30 PM IST. Watch the DLC trailer below:
Nintendo of Europe accidentally revealed the release date for the update that will include Dragon Quest's Hero DLC on Twitter. This carried over to a few of their regional Twitter accounts in Europe including the UK and Germany. A screenshot of their Tweet that I took before it was deleted is below: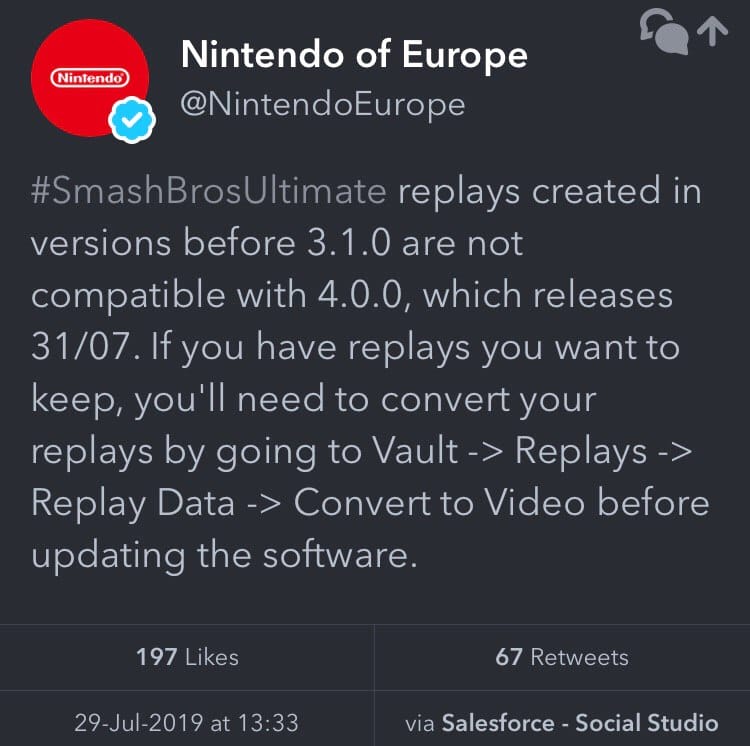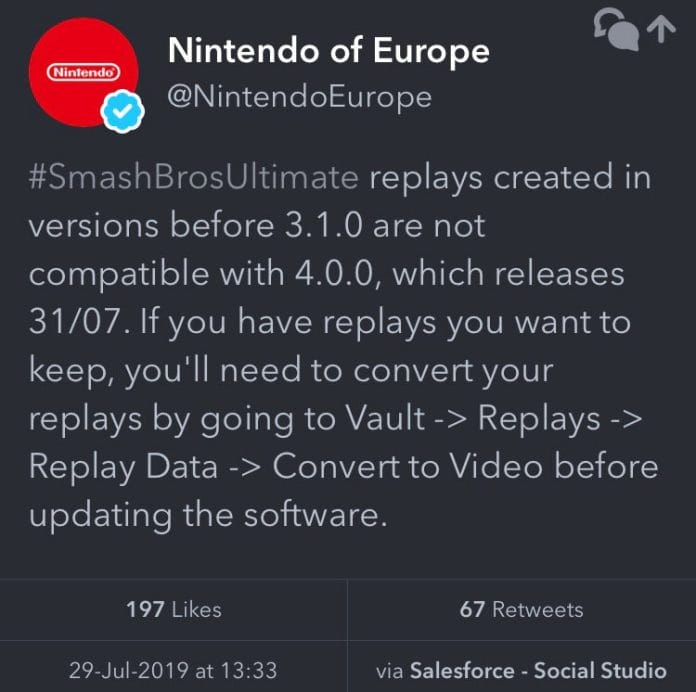 Super Smash Bros. Ultimate is now available on Nintendo Switch. Version 4.0.0 will arrive on July 31 going by their now deleted Tweet.