NIS America just announced a localisation of Ys IX: Monstrum Nox for PS4, Nintendo Switch, and PC. Ys IX debuted in Japan last year on PS4 and it is getting Nintendo Switch and PC ports to go alongside the PS4 version in the West. Ys IX arrives on all three platforms next year. Ys IX will include English and French text and support dual audio on all platforms. Watch the announcement trailer for it below:
Check out the official website here. A limited edition is available to pre-order here. Check out the Steam page here. The port is being done by PH3 who handled the fantastic PC port of Trails of Cold Steel III. Ys IX launches first on PS4.
Ys IX: Monstrum Nox limited edition contents
The Ys IX Monstrum Nox limited edition is priced at $99.99.
– Ys IX: Monstrum Nox Pact Edition for PS4 or Nintendo Switch
– Monstrum Memoirs (Mini Art Booklet)
– Melodies of the Macabre (1-Disc OST Sampler)
– Reverse Coversheet
– Chains and Chansons 1-Disc Official Soundtrack
– Nails in the Coffin Hardcover Art Book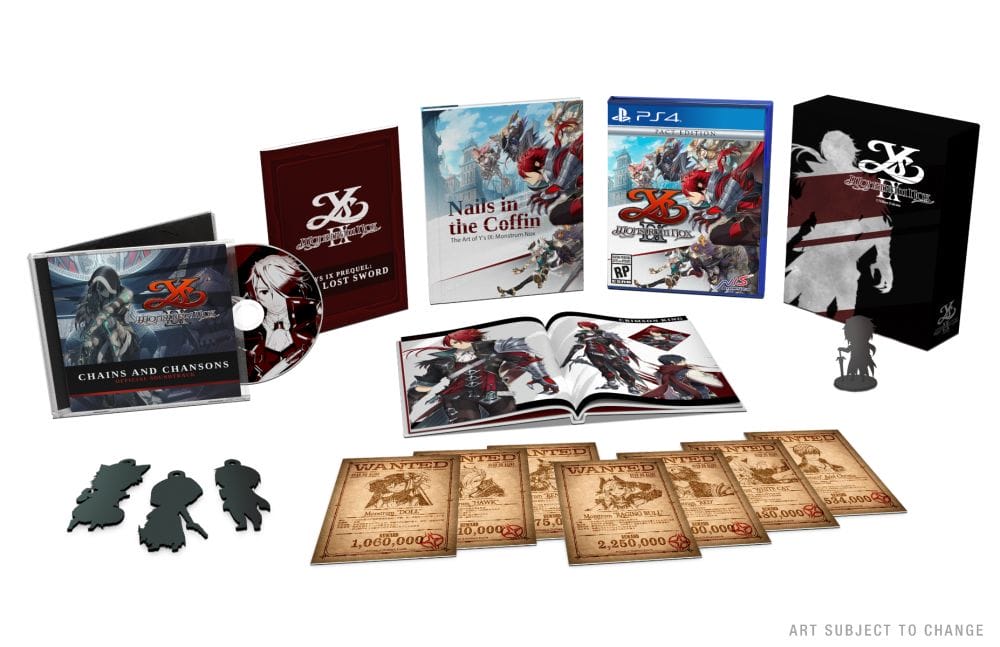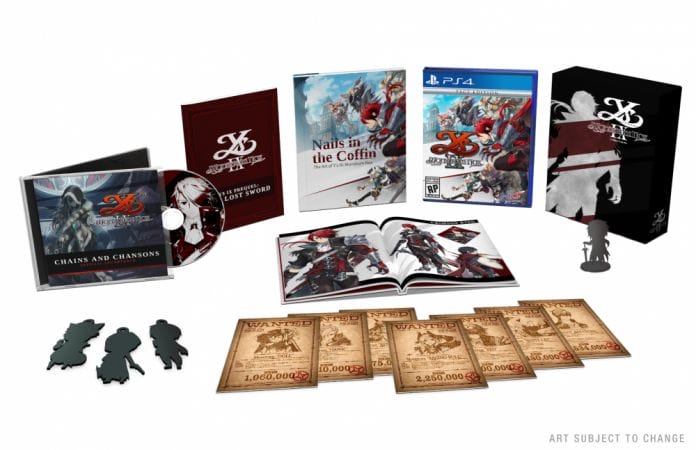 – Ys IX Prequel: The Lost Sword Short Novel
– The Crimson King Chibi Figure
– The Monstrums of Balduq Art Card Collection
– Balduq's Most Wanted Keychain Set
– Monstrum Box
Ys IX: Monstrum Nox releases in 2021 for PS4, Nintendo Switch, and PC via Steam and GOG.com.
Update: Added limited edition details.