Developer and publisher City Connection has been bringing many arcade and home console classics to modern platforms over the years. In many cases, these new ports are ways for newcomers to discover games they may never have heard of. This is where Cleopatra Fortune S-Tribute comes into the picture. City Connection's newest is Taito's falling block puzzle game Cleopatra Fortune. I've been playing it for the first time through this S-Tribute release on Xbox. I've enjoyed it quite a bit, barring one annoying issue which I will cover in this Cleopatra Fortune S-Tribute review.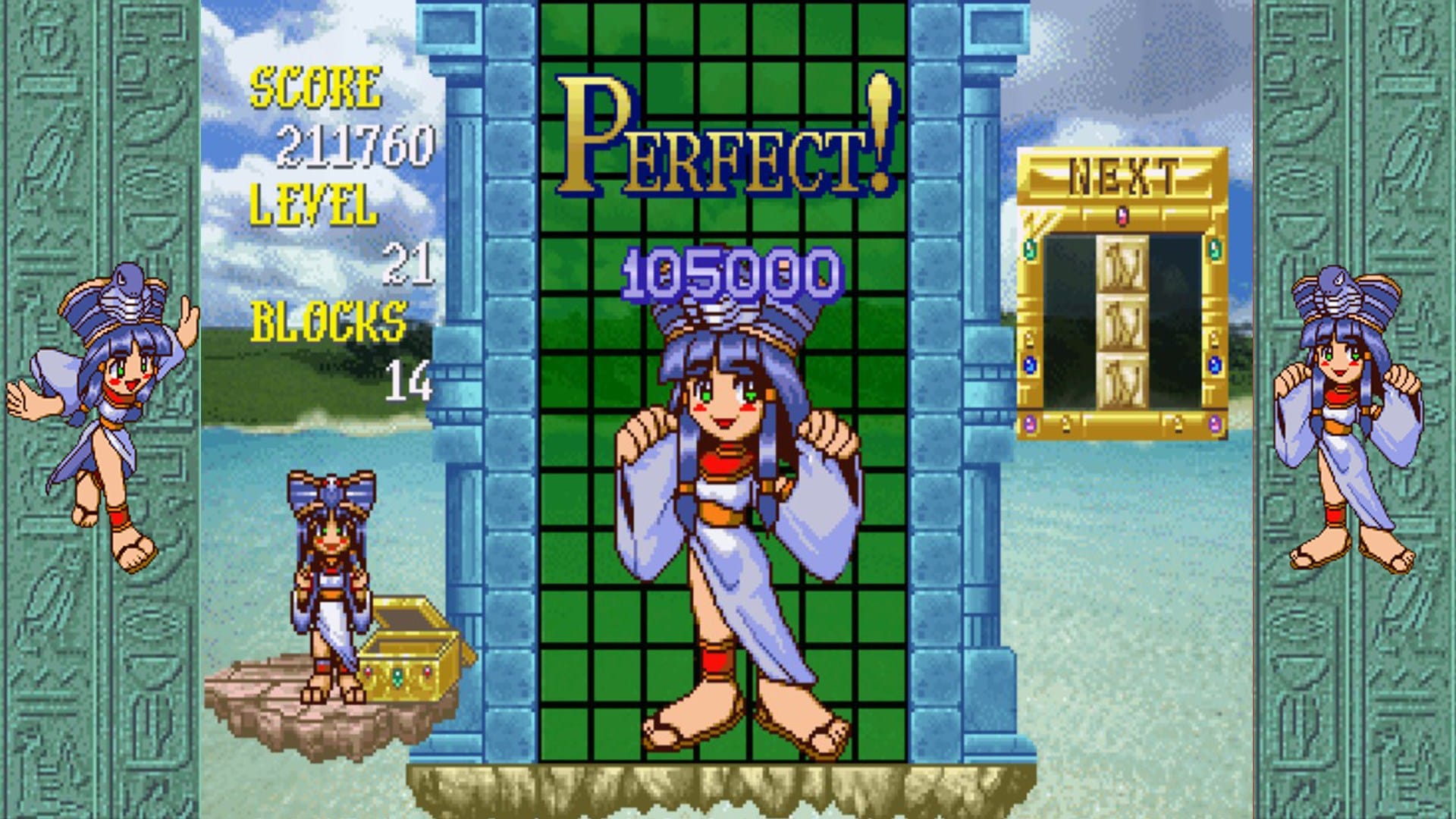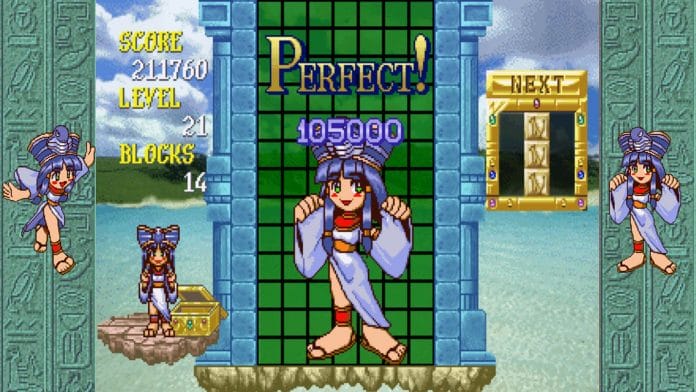 The core gameplay in Cleopatra Fortune S-Tribute involves directing blocks of varying sizes that have jewels attached to them down while attempting to create enclosures for said jewels. The blocks can have stone, coffins, mummies, jewels, and even pyramid stones. Barring creating enclosures for jewels, you can also align blocks of the same type to raise your score and attempt to chain combos.
Cleopatra Fortune S-Tribute is based on the Sega Saturn version of the 1996-released arcade game. I've never played it before so I'm not sure what the differences are between versions and platforms. Cleopatra Fortune S-Tribute, priced at $14.99, includes Arcade Mode with support for up to two players and Mystery Mode with a set of puzzles that have their own requirements.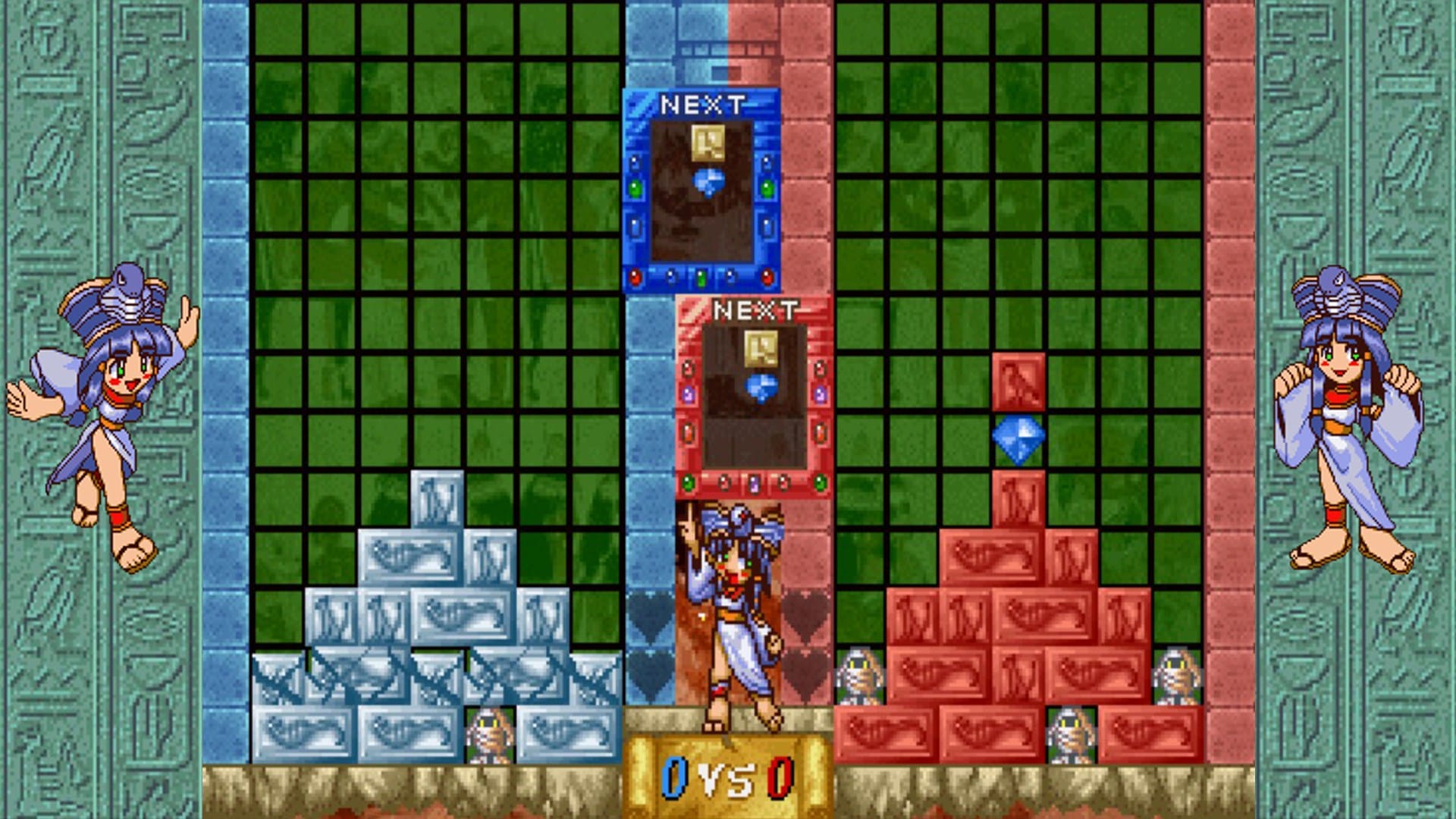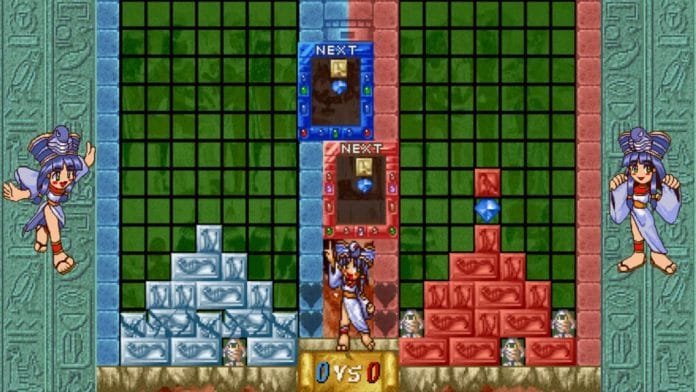 As an arcade to console port that has now been ported to modern systems, Cleopatra Fortune S-Tribute offers a lot of replay value, but the biggest issue it has right now is the untranslated requirements in mystery mode. These challenges are in Japanese only. I used Google Translate on my phone initially, but then found this useful guide on Steam to complete them. While the in-game Playing Guide is translated with explanations for mechanics, it is disappointing that this mode remains untranslated.
As an emulated port, you can adjust the screen size across normal and large options, toggle scan-lines, adjust contrast, apply a smooth filter through the anti-aliasing option, change wallpapers, and enable or disable the HUD. Cleopatra Fortune S-Tribute also supports quick saves, rewinding, and a slow option to make things easier. You can also change continues and difficulty from the options menu in the game.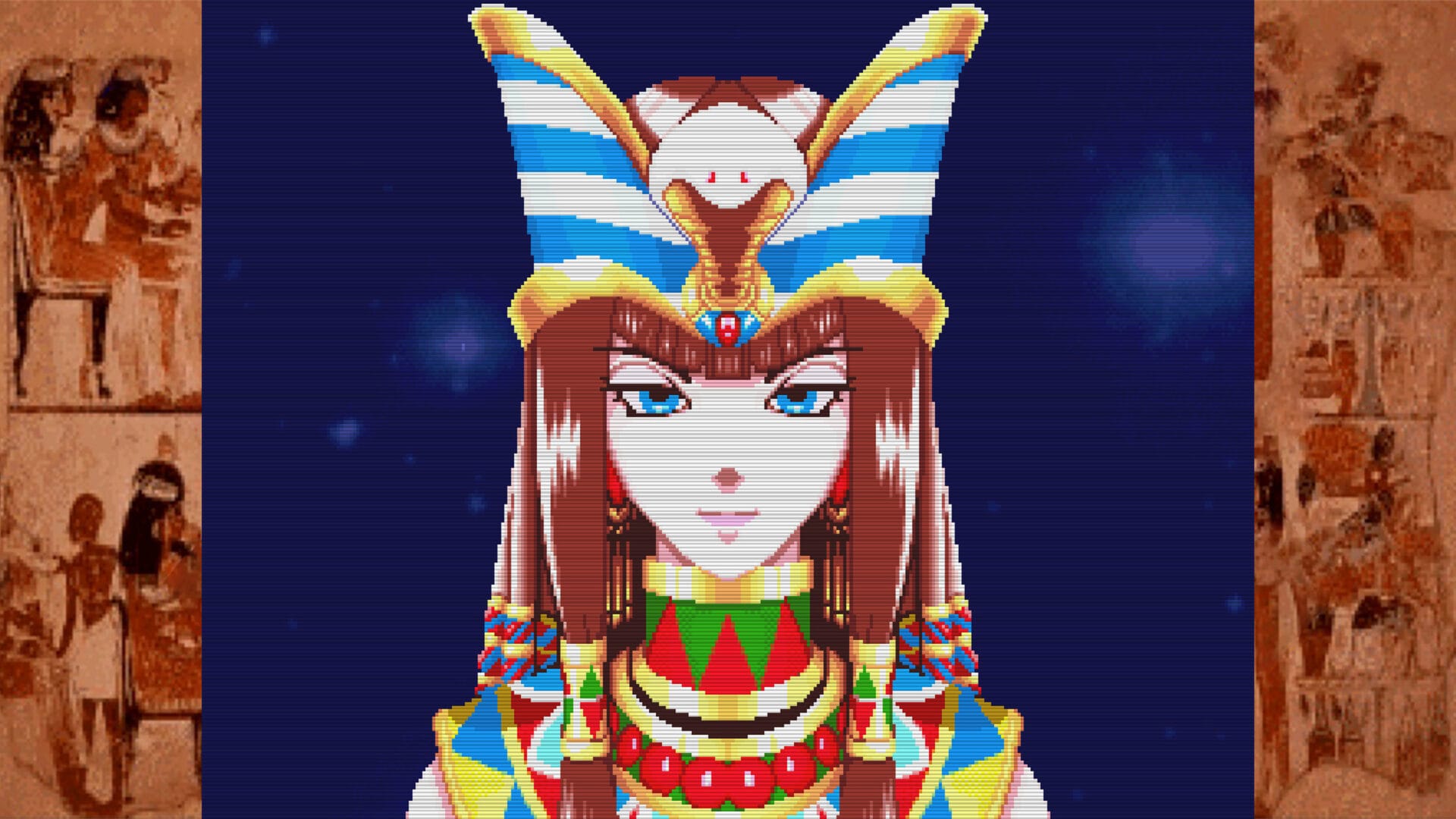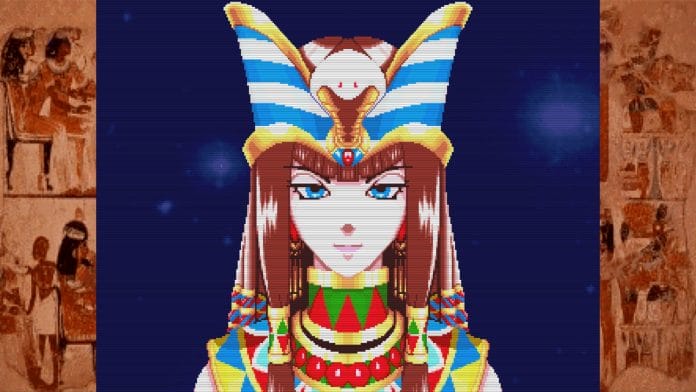 Cleopatra Fortune S-Tribute follows Elevator Action Returns S-Tribute which I will also be covering on Xbox for review. This is one of City Connection's more-polished releases when it comes to how the emulation is handled, and I didn't notice much input lag compared to the developer's other releases. If you enjoy falling block puzzlers with cute aesthetics, Cleopatra Fortune S-Tribute is worth checking out. Hopefully the developer can work on translating more in a game for future worldwide releases. Cleopatra Fortune S-Tribute is out now digitally on PS4, Xbox One, Nintendo Switch, and Steam worldwide.