With so many older and newer games getting ported to Nintendo Switch, there have been a few instances where the lack of a Switch release felt pretty baffling. The Danganronpa have been at the top of this list for a long time. Having gone from PSP (in Japan) to PS Vita, PC, PS4, and more recently mobile platforms, it was surprising that these adventure games hadn't been released on the platform perfectly suited to the genre yet. Given the Nintendo Switch's hybrid form factor and touchscreen, it felt like a potential Danganronpa Switch release would be the best way to experience these amazing stories. Nearly half a decade since the Nintendo Switch released, we finally have Danganronpa on Nintendo Switch in the form of Danganronpa Decadence.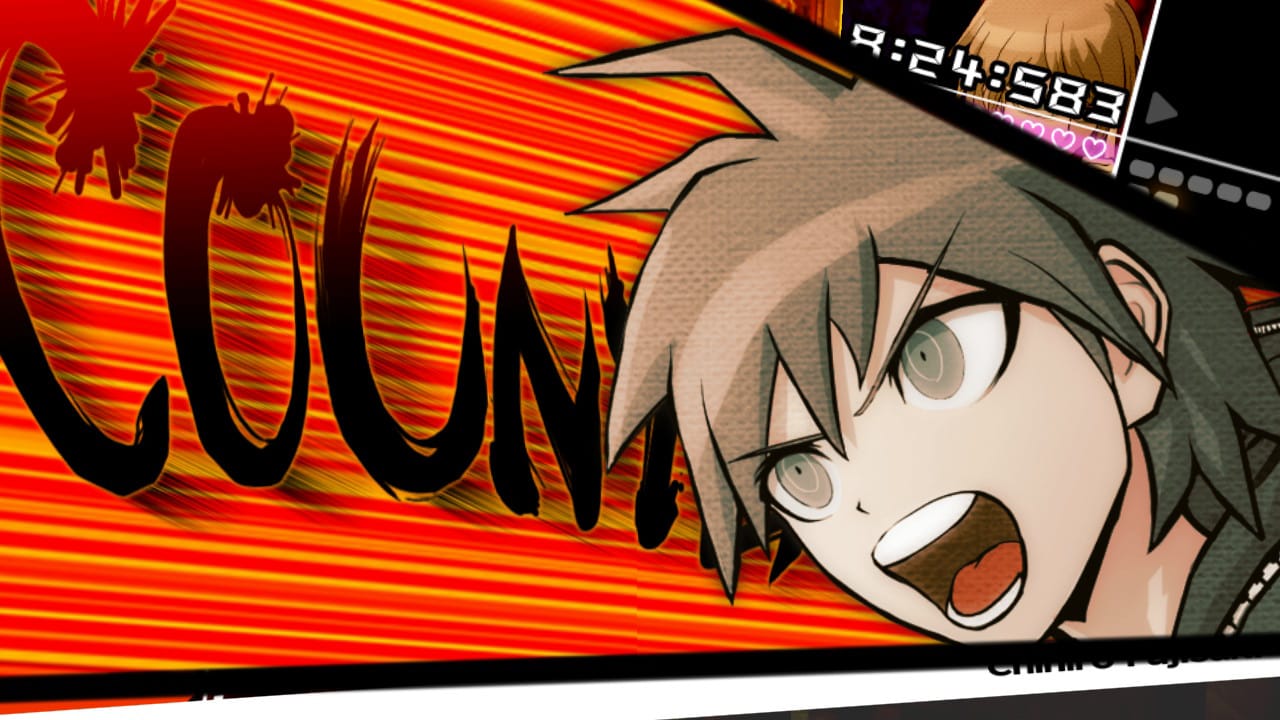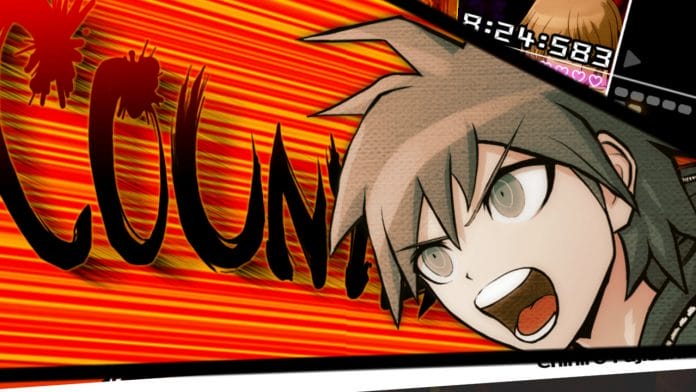 Over the last month, I've been replaying the main games (for the sixth time in the case of 1 and 2) on Nintendo Switch and Nintendo Switch Lite while seeing what the new game, Danganronpa S, has to offer. I always love revisiting the Danganronpa games since Danganronpa 2 is one of my favourite games of all time, and I still think Danganronpa V3 has one of the best endings in any game. Having now played the main games through every localized release, it has been interesting to see what changes have been made to the interface, visuals, and more to bring Danganronpa from PS Vita all the way to its newest port on Nintendo Switch.
Danganronpa on Nintendo Switch is available as a physical bundle titled Danganronpa Decadence and individual digital releases on the eShop. This bundle includes Danganronpa: Trigger Happy Havoc, Danganronpa 2: Goodbye Despair, and Danganronpa V3: Killing Harmony all in their Anniversary Edition releases in addition to a new spin-off board game-style release, Danganronpa S: Ultimate Summer Camp. While I will cover some aspects of the games themselves here, I wanted to focus on what the Nintendo Switch versions offer compared to all prior versions and also whether Danganronpa Decadence is worth it for newcomers and longtime fans.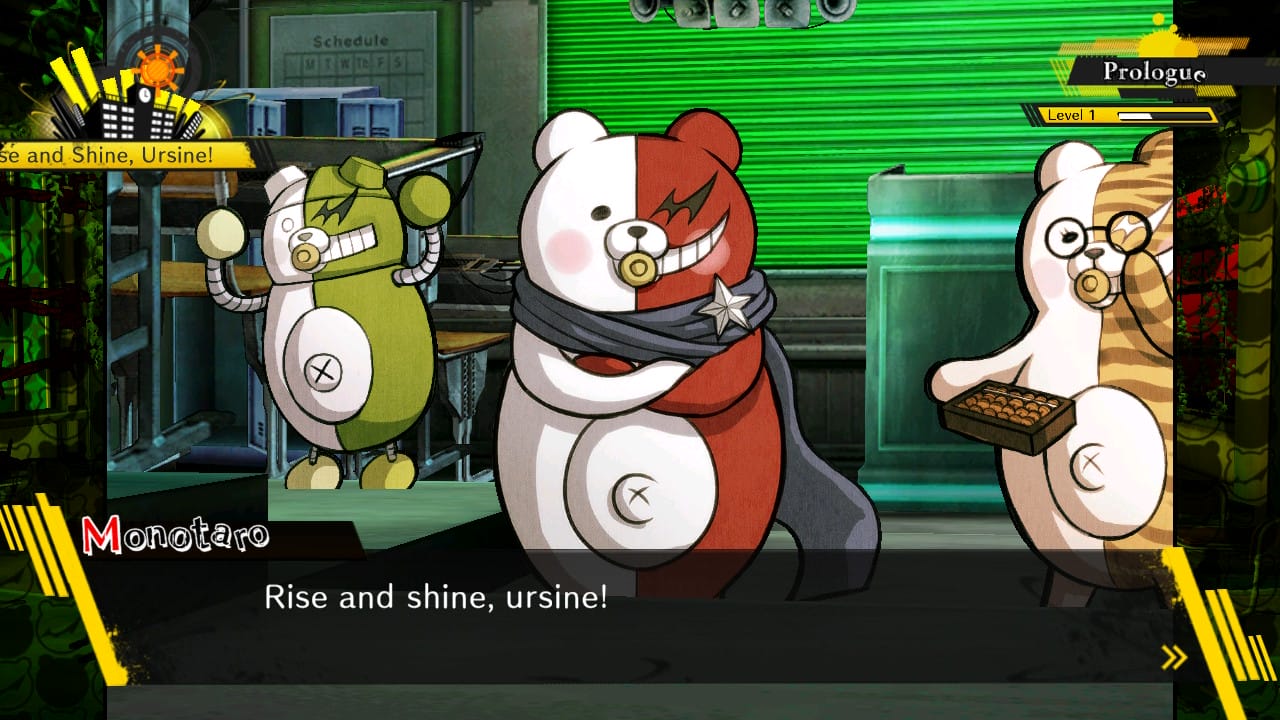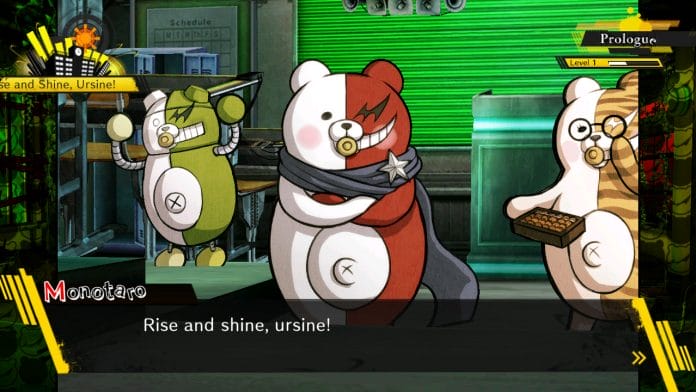 If you've not paid attention to the recent iOS and Android versions of Danganronpa: Trigger Happy Havoc Anniversary Edition and Danganronpa 2: Goodbye Despair Anniversary Edition, they have all the content from the original games with an additional gallery and control optimization for touchscreens. Danganronpa V3: Killing Harmony Anniversary Edition has not released on iOS and Android yet, but it also was advertised to have similar functionality as the first two games. The first two mobile releases have become my favorite way to experience those games after playing them on PS Vita, PC, and PS4 through the years and different ports.
For Nintendo Switch, Spike Chunsoft has used the mobile versions as a base with some feature changes. The glaring omission right now for the three mainline games is the lack of touchscreen support. I used this a lot on PS Vita and the feature not being included here despite the Nintendo Switch having a touchscreen and the smartphone versions already having touch controls is very surprising. If you played The Great Ace Attorney Chronicles or any of Otomate's otome releases on Nintendo Switch, you know how great it is having touchscreen support in adventure games and visual novels. While touchscreen support might not matter to some people, it is still disappointing to not see it added here despite it being included in other versions.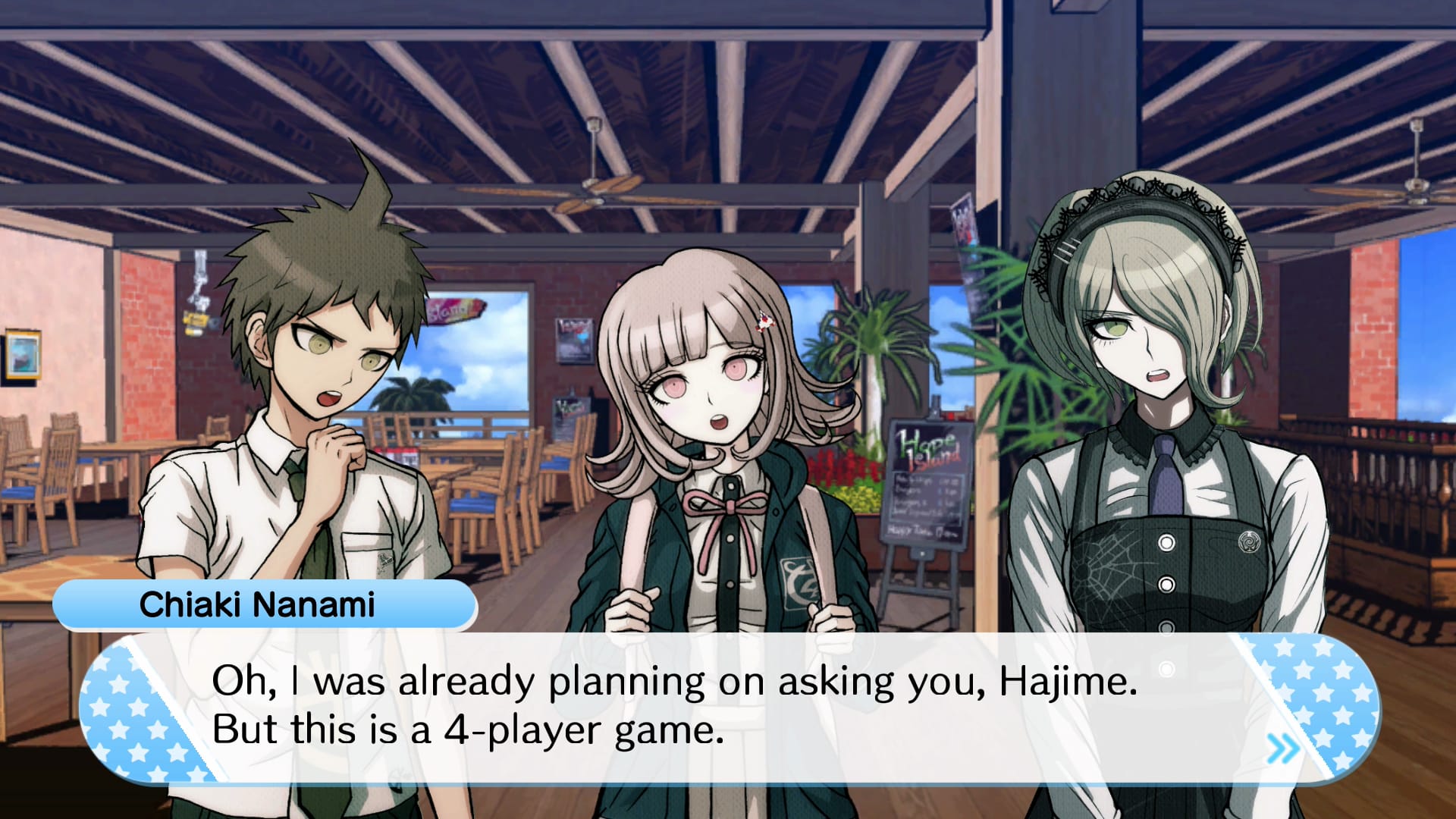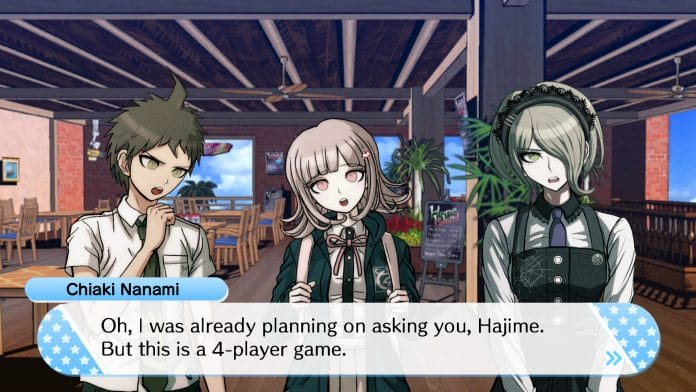 When it comes to the individual games, Danganronpa: Trigger Happy Havoc on Nintendo Switch is the best of the lot in terms of port quality. It runs well and looks nice. Having played it across every system the English version is available on, I can definitely recommend it on Nintendo Switch if you're new to the series and want to dip your toes in. Danganronpa 2: Goodbye Despair is sadly not as good of a conversion. The movement in general feels a bit sluggish with seemingly frame pacing issues making things not feel as smooth as they should be even compared to the PS Vita version I checked to compare. I had no issues playing this on an old iPhone from five years ago so it is disappointing seeing these unexpected technical issues on Nintendo Switch both docked and handheld (and on Nintendo Switch Lite) in Danganronpa 2. Hopefully a future patch can iron out the unstable performance.
Out of the three games ported, Danganronpa V3: Killing Harmony is the one I was most curious about on Nintendo Switch given how it was the only one in the trilogy that didn't feel like it was designed for PS Vita and ported up like the first two games. The mobile version still hasn't been released, and Danganronpa V3: Killing Harmony felt like it was a bit too demanding even for PS Vita when I played it on all platforms around the original release. Danganronpa V3: Killing Harmony on Nintendo Switch has visual cutbacks compared to the PS4 and PC versions like missing effects and lower resolution textures (similar to the PS Vita version), but it ended up being better than I expected. After Danganronpa 2 on Switch, I was a bit concerned about V3. Thankfully, it is a good way to play this entry if you skipped prior versions and wanted to play it on the go. It is unfortunate that the game is priced so much higher on its own in the West compared to the Japanese eShop release.
If you're completely new to the world of Danganronpa and have always wanted to get into the series, this Nintendo Switch release is a great value proposition if you're buying it physically. The digital games adding up to cost a lot more than the physical bundle is disappointing. The digital releases are only worth it if you want one or two of the four games included here. As of this writing, there is no discounted bundle option on the eShop. If there is one in the future that matches the physical pricing, I'll be able to recommend the set digitally without caveats. Given how old these games are on PS4 and PC, you could also get these games for a lot less on other platforms digitally during sales as well.
If you've already played Danganronpa, Danganronpa 2, and Danganronpa V3 on different platforms, you likely only care about Danganronpa S: Ultimate Summer Camp from the Nintendo Switch release and it is available standalone on the eShop as well as in the physical bundle. Danganronpa S: Ultimate Summer Camp had a lot of potential and it delivered some character interactions that I found good and sometimes hilarious. Sadly, it still doesn't feel essential as a standalone purchase unless you loved all the post-game content in the original games and want something similar. While I appreciate the new artwork and many sprites, I was hoping for more new artwork overall. Treating Danganronpa S: Ultimate Summer Camp as a bonus for the physical release of all three mainline games is the best way to look at this new spin-off because I wouldn't recommend it on its own at its current asking price.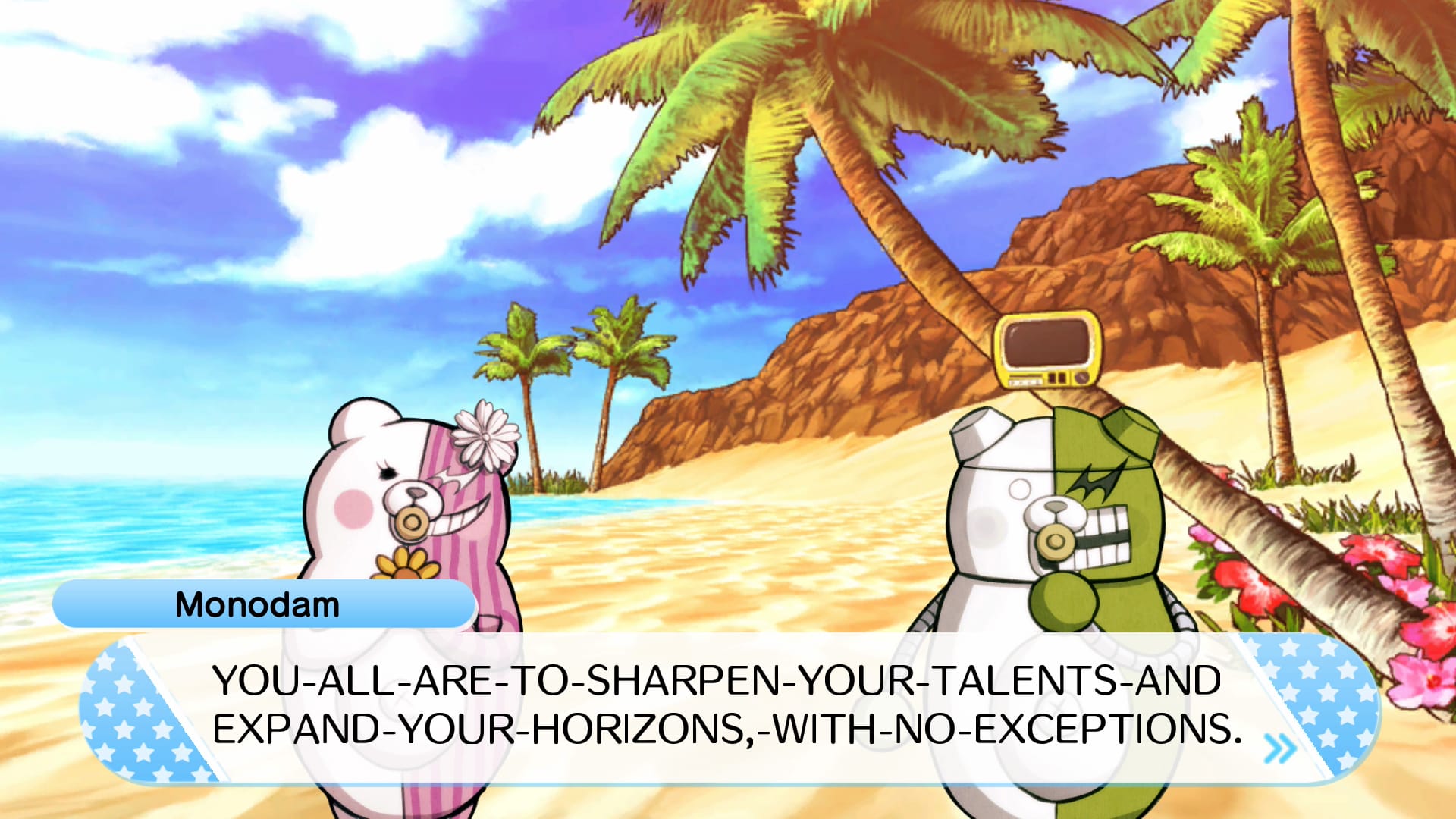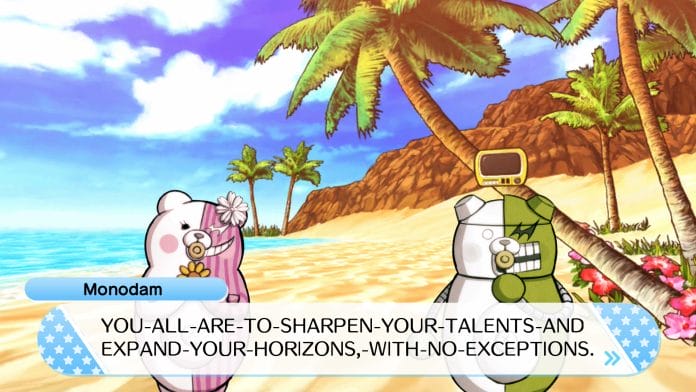 I ran into a few freezes and crashes in my time playing Danganronpa S: Ultimate Summer Camp on both Nintendo Switch and Nintendo Switch Lite. Spike Chunsoft has confirmed that there are day one patches coming for Danganronpa S: Ultimate Summer Camp and Danganronpa V3: Killing Harmony on Nintendo Switch as of now. If patches are announced for the first two games, they will be arriving following the release date as of now.
I've already informed Spike Chunsoft about the issues I've run into and hope they can be addressed in potential patches because Danganronpa absolutely deserves to be as good as it can be on Nintendo Switch. Despite Nintendo's hybrid being the ideal platform for Danganronpa thanks to the form factor, the current performance issues in Danganronpa 2 and lack of touchscreen support hold this package back from being the definitive way to experience these amazing stories. Danganronpa S: Ultimate Summer Camp is a nice bonus to have if you enjoyed the extra content in prior games after finishing the main story, but it doesn't feel as fleshed out as it could be with character interactions and there isn't much new art of note. As a value proposition, all three mainline games and a spin-off for the price of a single full-priced game is hard to argue with, but I wish Spike Chunsoft gave these ports the care they deserve.