During the recent Nintendo Direct, developer Clap Hanz known for Sony's Everybody's Golf / Hot Shot's Golf games released Easy Come Easy Golf on Nintendo Switch. Easy Come Easy Golf is the Switch version of the previously Apple Arcade-exclusive Clap Hanz Golf with a new name. I've enjoyed Clap Hanz Golf right from the start on Apple Arcade, and was curious to see how the Switch version would play both with a Nintendo Switch Pro Controller and also with touch controls. In this Easy Come Easy Golf Switch review, I'll also be detailing how the Switch version looks and runs compared to iOS.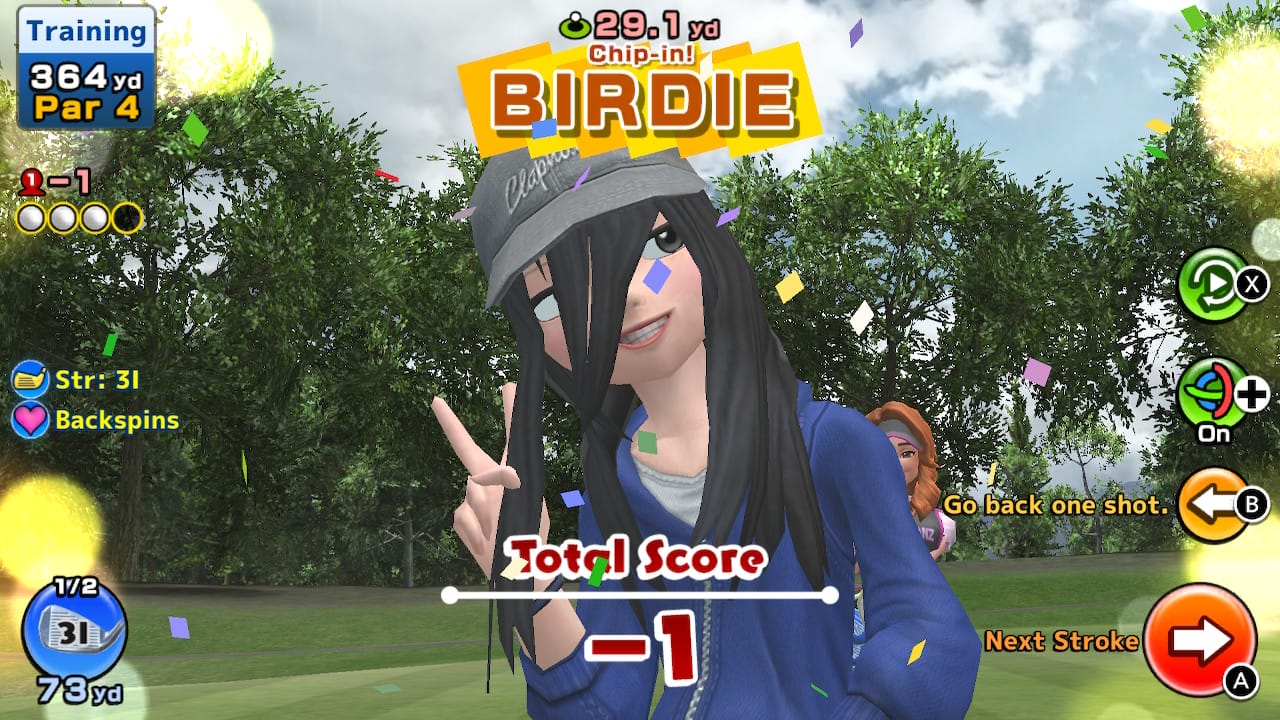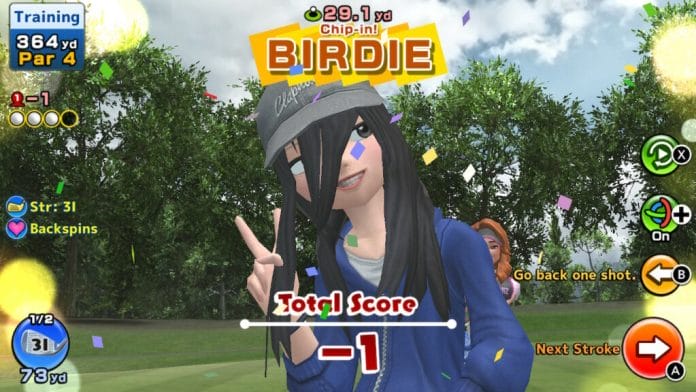 I love golf games, and there have been very few that felt worth investing time into like older Everybody's Golf games or Mario Golf World Tour on 3DS. The newer entries in those series on PS4 and Switch disappointed me, but I've been enjoying other golf games on Switch like Golf Story and What The Golf, the latter also being on Apple Arcade. When Clap Hanz released Clap Hanz Golf on Apple Arcade last year, I was impressed with how it managed staying fresh with its new control option and signature Clap Hanz charm. Since launch, it has been updated quite a bit and it even recently added a triple tap shot option which made me think a console port was coming soon.
Easy Come Easy Golf is a bit of a grind, but as a one time purchase, the main grind here is just playing more golf. The structure is different to prior games from the developer, but it feels like such a return to form after how I was let down by the PS4 version of Everybody's Golf and its updates. You have a main Tour mode which lets you level up and unlock characters, a World Tournament mode to play tournaments online with others, a regular online match mode, a local multiplayer option for the same device, and one for players on their own devices. The online and local modes let you create lobbies with or without a password, join a lobby, and get matched with randoms across the globe. The online play in my testing has worked very well just like it does on iOS.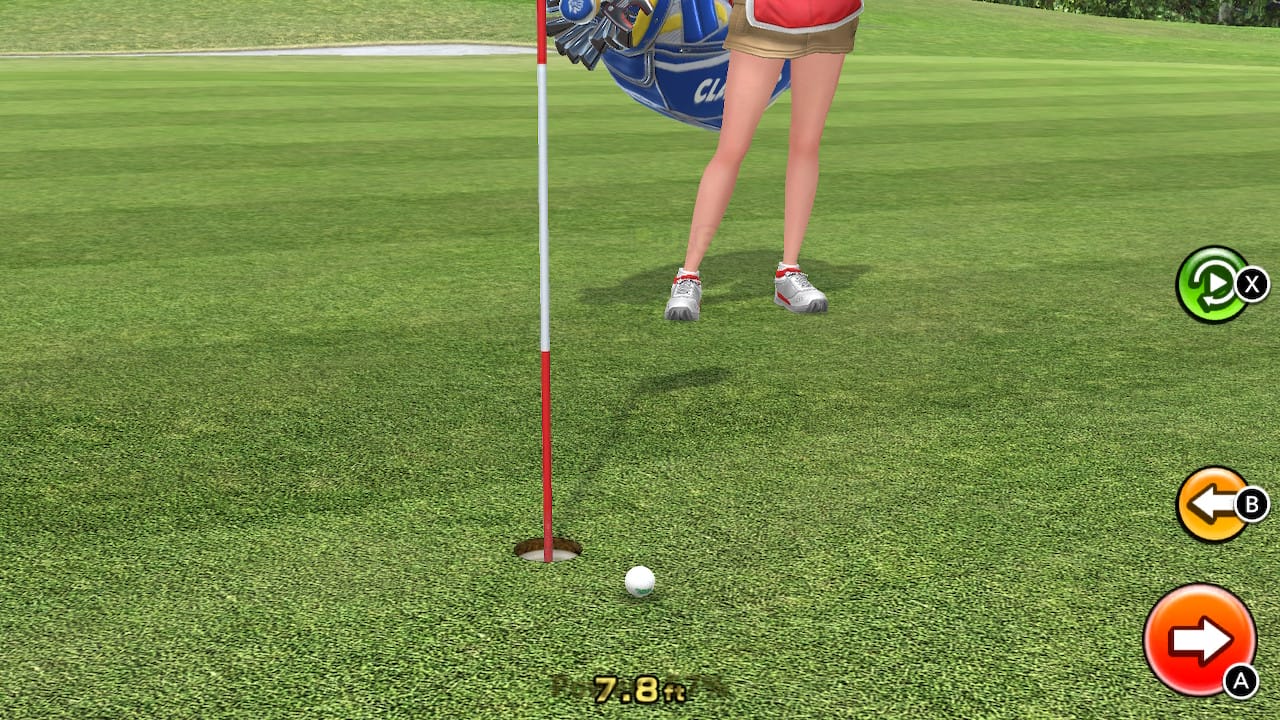 At its core, Easy Come Easy Golf was built around collecting characters and leveling them up, but you can absolutely just play the Tour as a campaign and enjoy the rest of the modes as pure golf experience. The addition of the triple tap shot option drastically improves the experience on a controller as well. The stick shot option involving pulling down the analog stick works better with touch controls, which are an option in handheld mode, but it never felt as nice as the tried and tested triple tap option.
I do have a few control issues with Easy Come Easy Golf on Nintendo Switch though. A lot of the interface elements require using the analog stick while some let you use the d-pad. It isn't consistent. It doesn't help that the interface itself isn't as responsive as it should be. Thankfully, controls during the actual golf are very good, and the strategy involved in choosing a specific character with their own strengths for a specific course is always fun.
Having now played Easy Come Easy Golf on Switch in docked and handheld modes over the last week, I'm glad that Clap Hanz managed bringing it to Switch because this port delivered in almost every aspect. In terms of content, Easy Come Easy Golf is basically Clap Hanz Golf on Nintendo Switch with some visual cutbacks. It looks and runs better on my iPhone 11 and iPad Pro, but the core experience is all here. The visual issues like low resolution models in parts are also present on Nintendo Switch. The 60fps option present on Apple Arcade is absent on Nintendo Switch as well, with the Switch version lacking in some post-processing compared to the Apple Arcade version.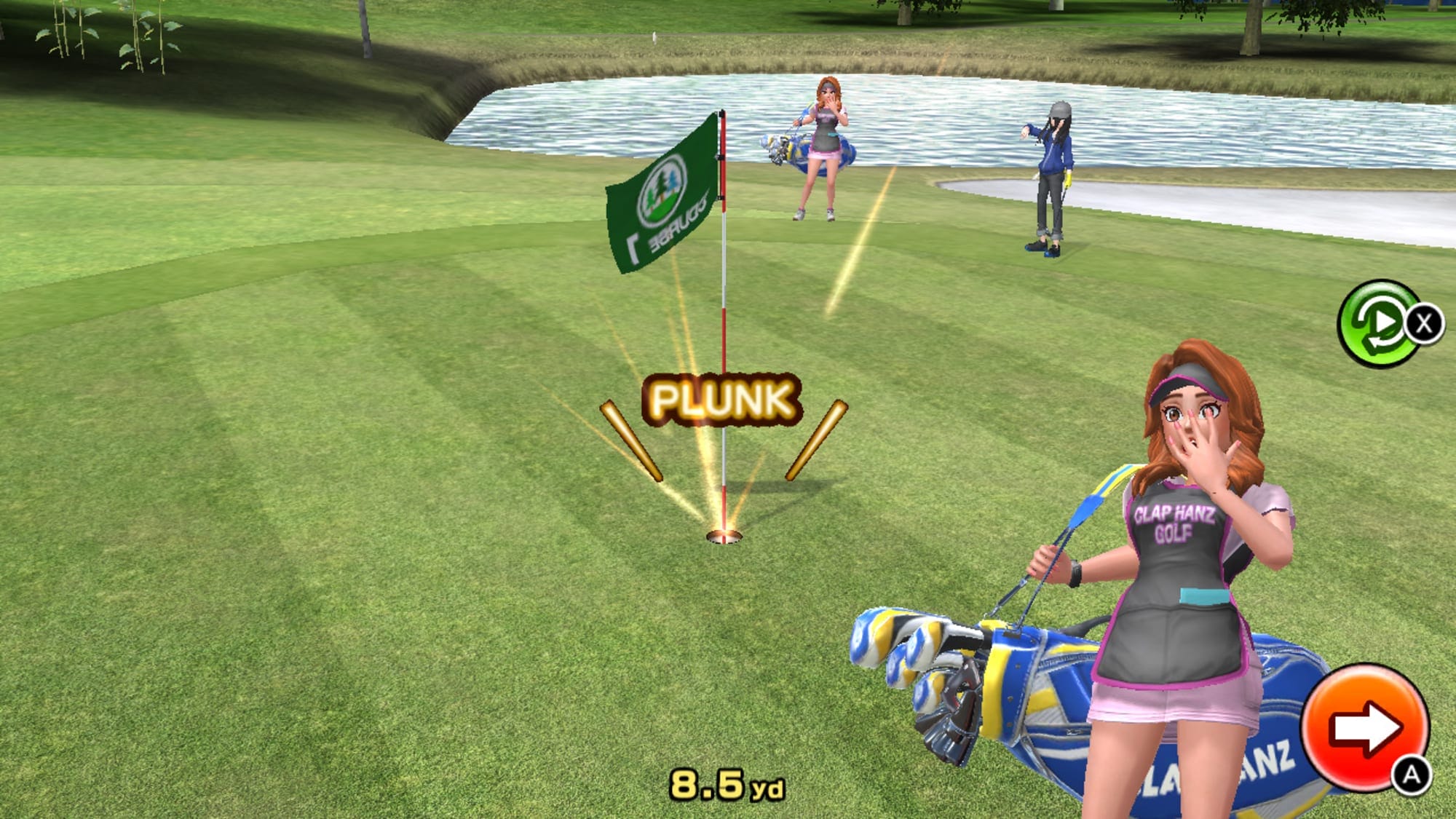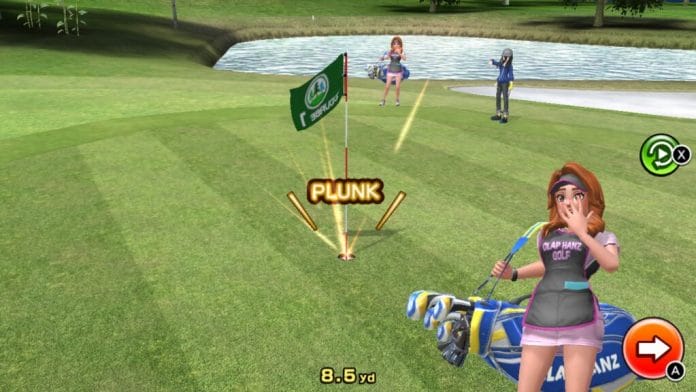 I hope potential updates that likely will arrive alongside the Apple Arcade release can improve the responsiveness and interface controls on Switch, because Easy Come Easy Golf is everything I wanted from a potential Clap Hanz Golf console port. It has a ton of things for you to do with unlocks, characters, and more, but still can feel like a grind if you aren't into that design. I already enjoyed it on Apple Arcade, and it is great to see Easy Come Easy Golf on Switch. Hopefully Clap Hanz can work on a physical release for this because I've owned every game from the developer physically, and would like to continue to do so.
If you already enjoy Clap Hanz Golf on Apple Arcade, there isn't anything of note in the Switch version barring being able to actually own it here versus being locked into a subscription on mobile to play it. It was great to see Clap Hanz release a quality golf game on Apple Arcade, and having it also on a console is excellent. I know a lot of people don't like subscription services for games, and this Switch version helps with not just that, but also bringing a great golf game to another audience.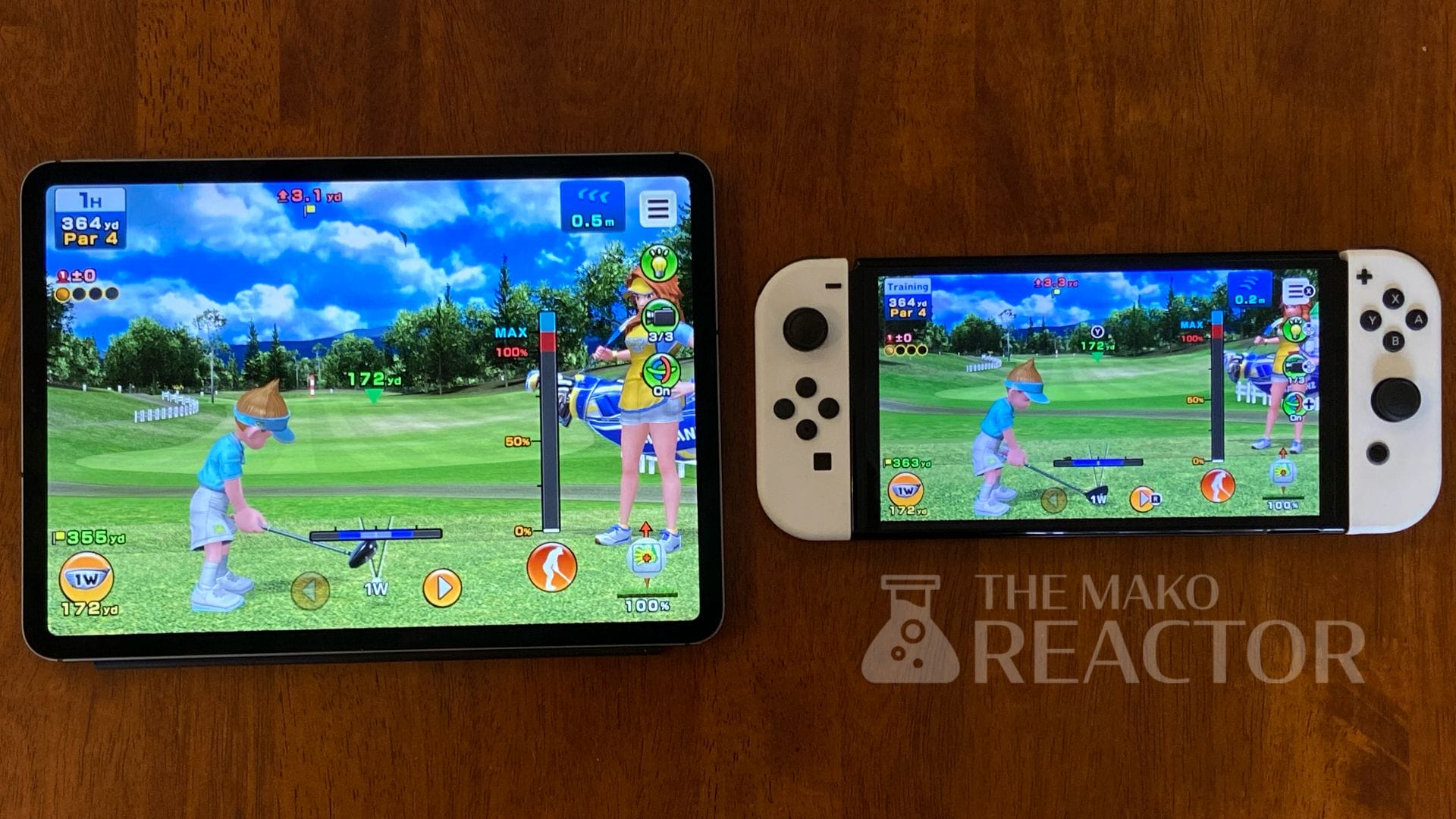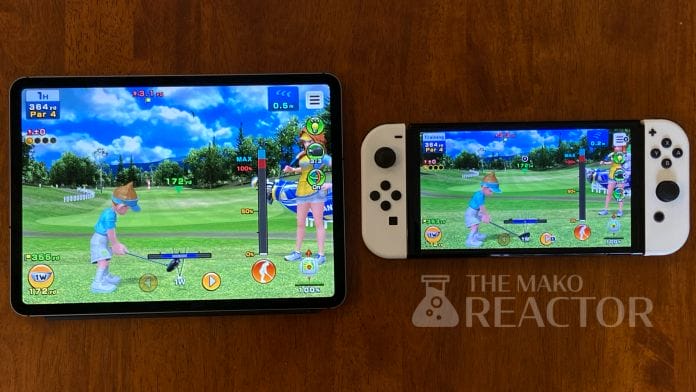 Easy Come Easy Golf is a great addition to the Switch's library, and it is one of the best golf games on the system alongside Golf Story and What the Golf. If you skipped this on Apple Arcade or don't want to play it on a subscription, Easy Come Easy Golf with its relaxing music, excellent core gameplay, and online modes is well worth your time on Nintendo Switch. Easy Come Easy Golf is out now on the eShop worldwide.
Switch port review: This review focusses on the Nintendo Switch version and port quality of the game that was previously released on Apple Arcade under the name Clap Hanz Golf.