Fire Emblem Engage released last month on Nintendo Switch, and my opinion on it has changed quite a bit leading up to launch. The one aspect I loved from the start, was Mika Pikazo's art. Every trailer made it seem like Fire Emblem Engage was focusing on older heroes rather than new characters, and I was hoping this wouldn't end up being just a mess when it comes to its focus. Having now put in over 55 hours into Fire Emblem Engage, I'm glad I was wrong, and I've continued to be surprised with how good most aspects of the game are. As the first Intelligent Systems-developed Fire Emblem game for the Nintendo Switch, the team knocked it out of the park in almost every aspect, but it isn't perfect.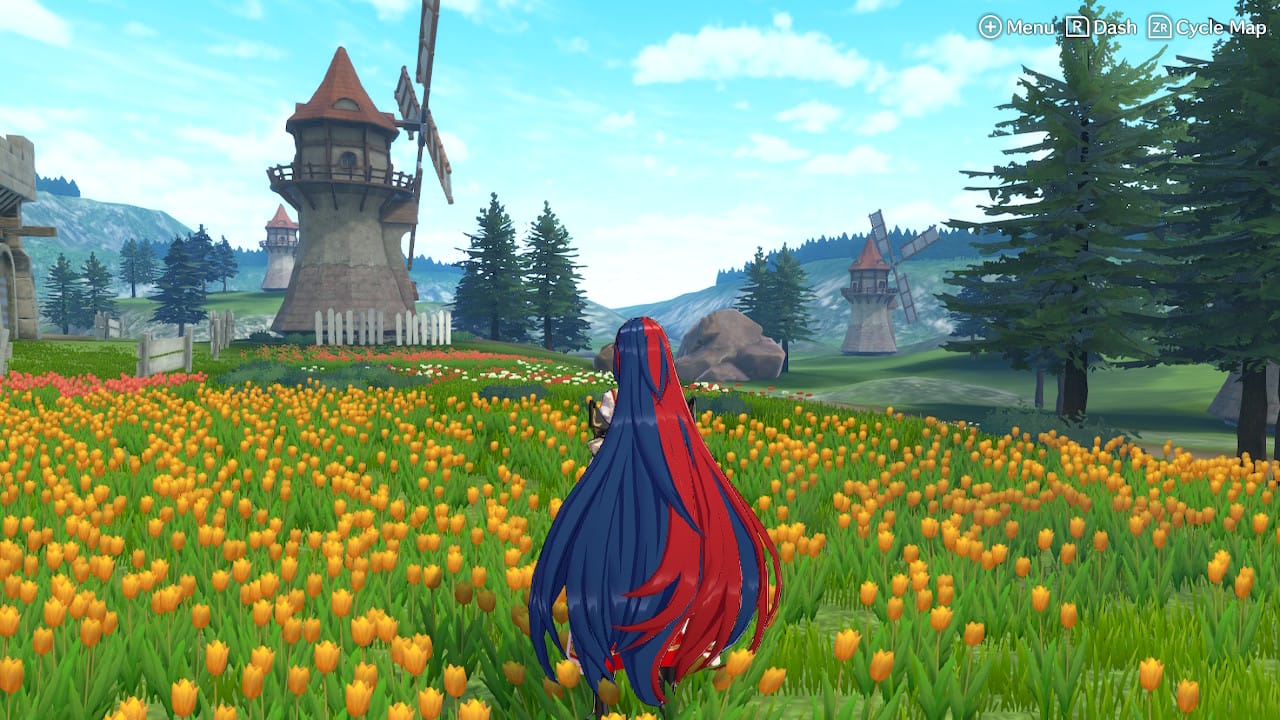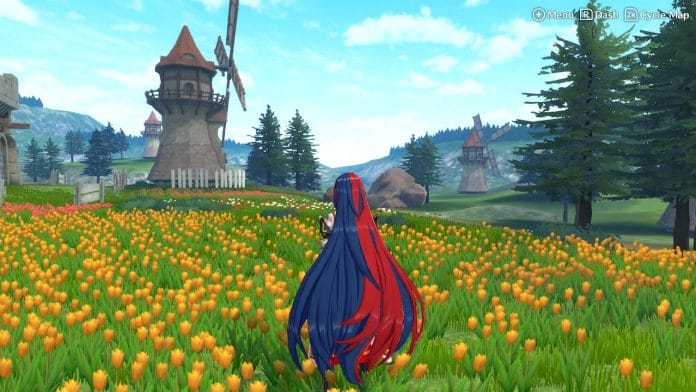 I got into Fire Emblem through Fire Emblem Awakening on 3DS. I didn't know the series existed before, because I never owned a Nintendo system prior to the 3DS. Awakening was amazing, but I enjoyed Fire Emblem Conquest's gameplay and some of the character designs a lot more. Following that, Fire Emblem Echoes was lovely as well. On the Nintendo Switch, I was shocked at how good Fire Emblem Warriors was, and Fire Emblem Three Houses was a highlight despite its tech issues. I liked the blend of mechanics and multiple routes that carried over to Fire Emblem Warriors Three Hopes, which is my current favorite Warriors game. I was very curious to see how Fire Emblem Engage would turn out as Intelligent Systems' first developed entry in the series for Nintendo Switch following its work on 3DS.
What stuck out to me after a few chapters of Fire Emblem Engage, is that it feels like a Nintendo 3DS entry when it comes to structure, but has the budget and production values of a Nintendo Switch game. A lot has been said about the game's story of lack thereof. It isn't anything special in Fire Emblem Engage, but I love many of the characters and was always excited to see what happened next during my first playthrough.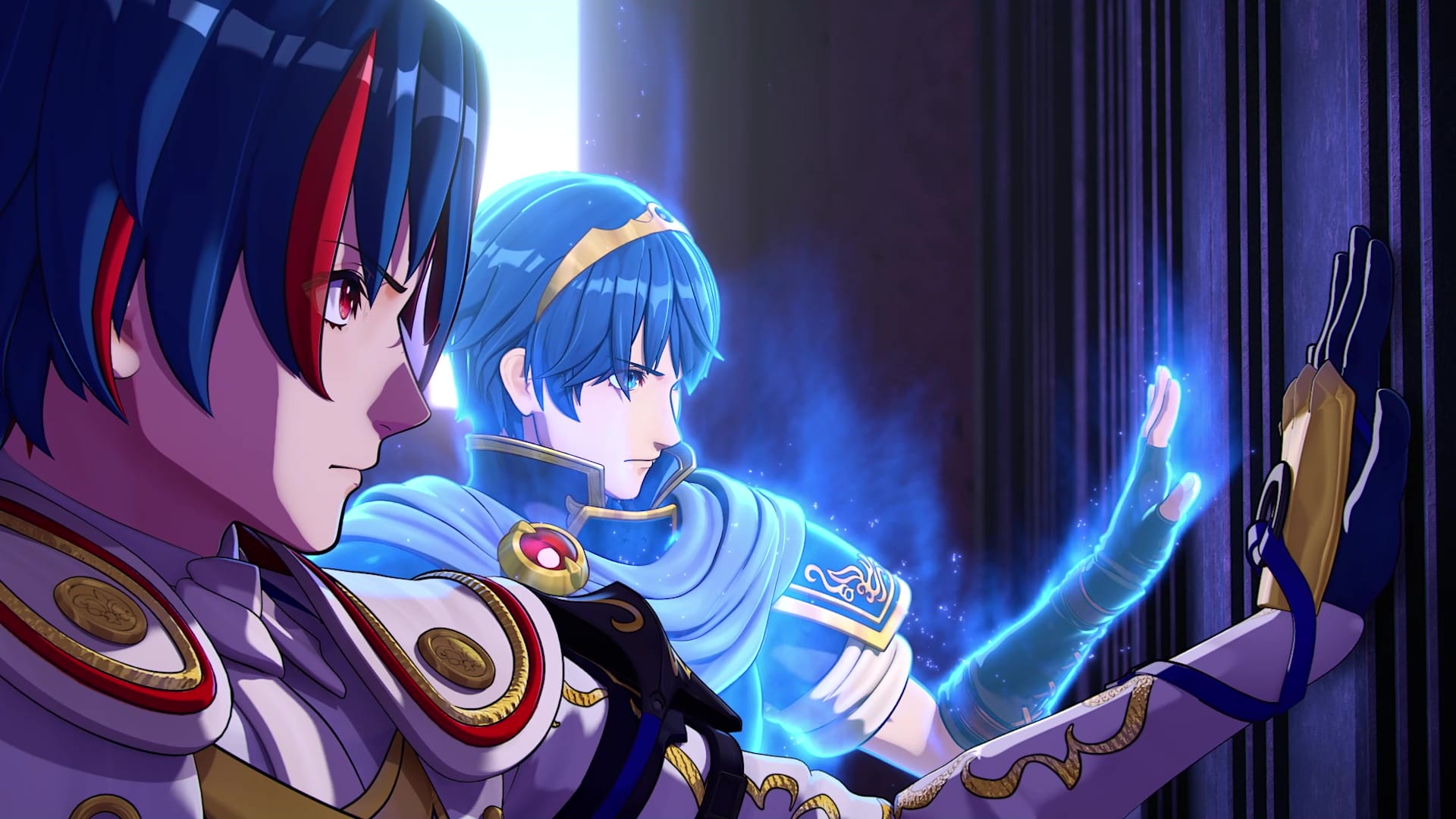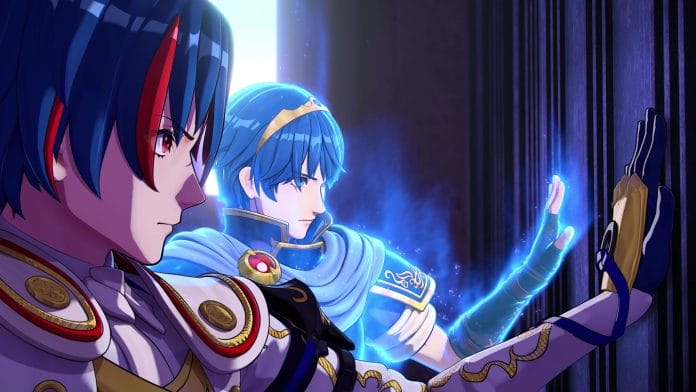 Fire Emblem Engage's narrative isn't the focus of the game. It gets the job done, and sometimes feels quite poor, but the voice acting and character interactions between the protagonist Alear and certain other characters are great. You play as the divine dragon Alear who wakes up after a thousand year sleep to take on the Fell Dragon by finding the Emblem Rings spread across the land. Alear begins with just one ring, but gets more as the story progresses. I was afraid the game would just pander to older game fans, but it thankfully does not. The Emblem Rings are an amazing addition with how much customization and freedom you get with your builds thanks to the skills they bring to the table, and the special super abilities that can completely turn the tide of some battles.
In terms of the combat itself, I love the maps, requirements in stages, and the optional battles that pepper the world map as you progress through the story. The return of the weapon triangle is welcome, because the Emblem mechanic coupled with this feels like a breath of fresh air. There is an incredible amount of depth with inheriting skills, classes, weapons, the Engage mechanic, how you use Emblem rings, and more. If you aren't a fan of the depth, Fire Emblem Engage has quite a few difficulty options to make things either easier or much harder.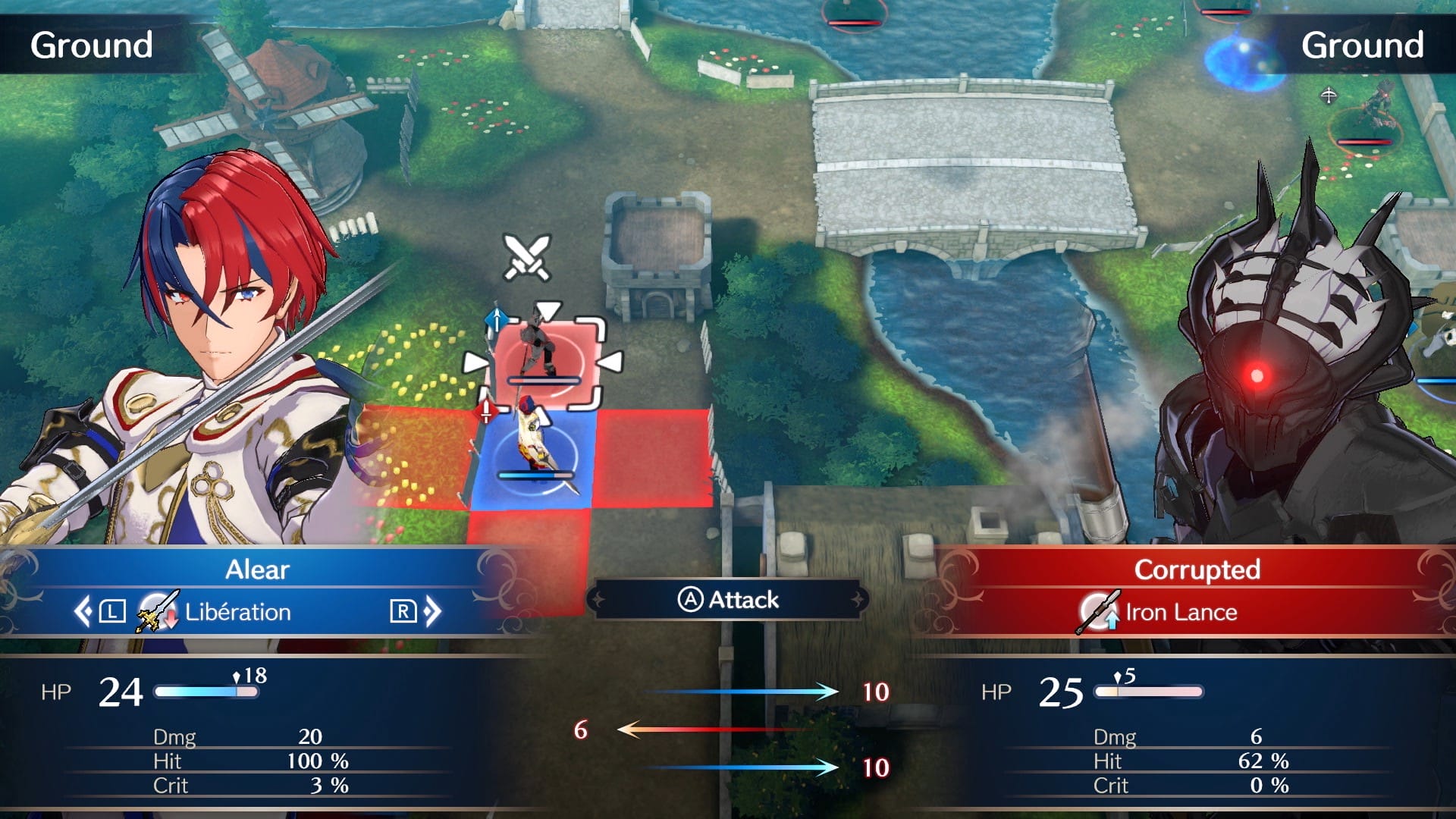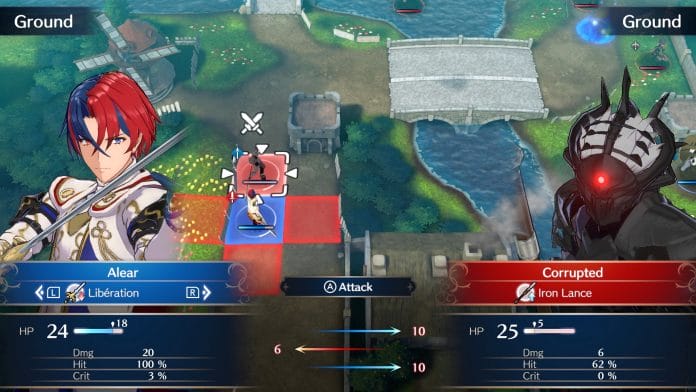 While a few aspects of Fire Emblem Engage did annoy me initially, the battles and customization options made me want to keep powering through any downtime to hit the next story beat and battle. Having beaten it, I've already gone back to playing it at a higher difficulty. I'm going to keep chipping away at this playthrough while trying out whatever DLC is released over the coming months. While playing Fire Emblem Engage, I also revisited Fire Emblem Three Houses, and I think my ideal Fire Emblem game would be Intelligent Systems handling the gameplay and mechanics while the team that did the narrative in Fire Emblem Three Houses handle that aspect of the game.
Since it has been a little while since Fire Emblem Engage launched, I also wanted to comment a bit on what's available in the Fire Emblem Engage Expansion Pass for potential buyers. Right now, you get some decent cosmetics, items, and some powerful Emblem Bracelets. These are nice to have, but not essential right now. For Fire Emblem and Xenoblade games, I usually grab the DLC regardless of the release schedule to check it out. So far, it is looking promising, and I hope the story DLC delivers when it releases.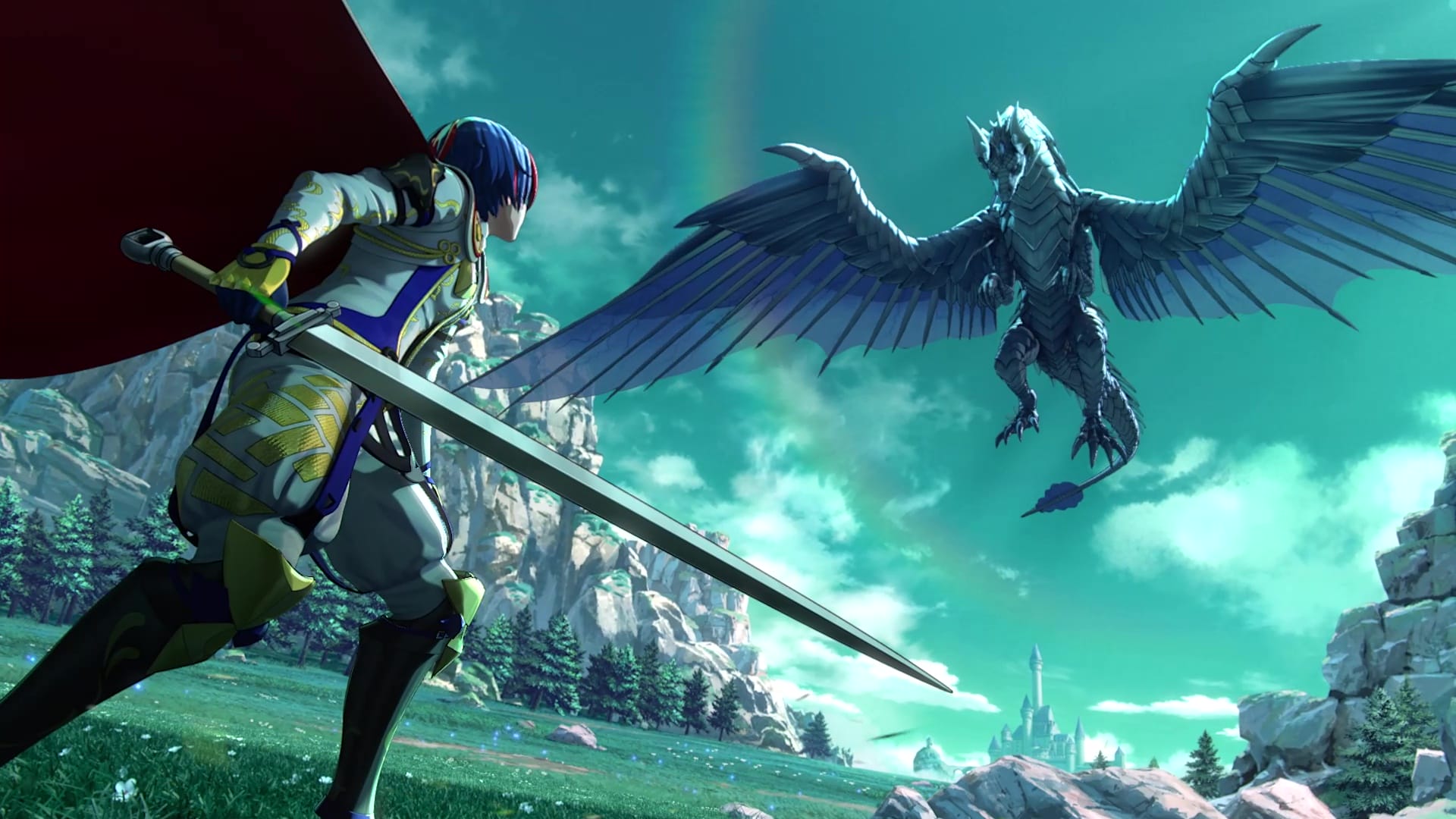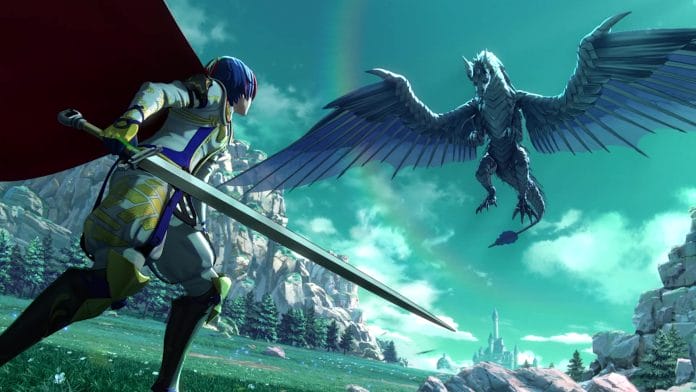 While a lot has been said about the colorful aesthetic in Fire Emblem Engage, I've liked it from the start. I'm not a fan of the new models for some of the heroes from prior games like Edelgard and Lyn, but the new characters and Alear look fantastic in Fire Emblem Engage. The team made some smart compromises with the environments, camera angles, and use of pre-rendered backgrounds in cut-scenes. Fire Emblem Engage looks superb, and it is gorgeous on the OLED screen. Another improvement over Fire Emblem Three Houses is Fire Emblem Engage actually having a decent font size for text in handheld mode.
I was surprised at how the performance was also great in most maps. My issue with the performance has to do with the load times in some situations and some menus not being as responsive as they should be. In a game that involves using the menus so often in battles or in the hub, this is disappointing.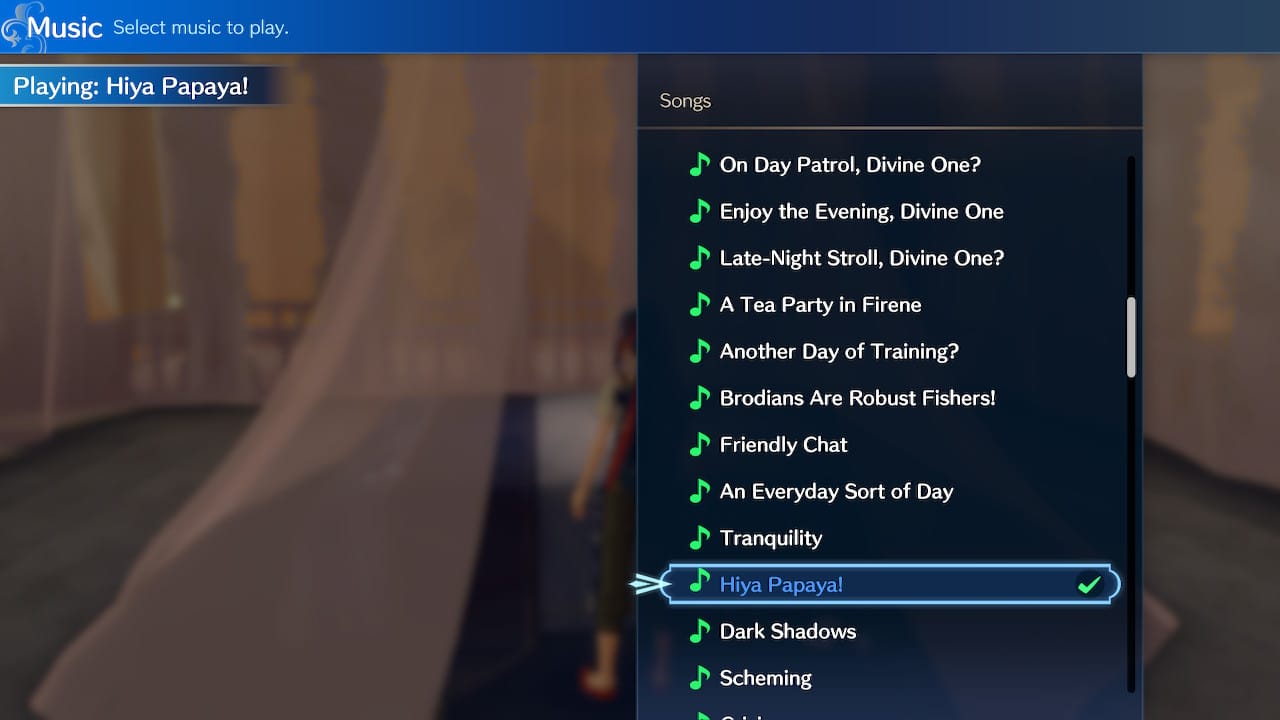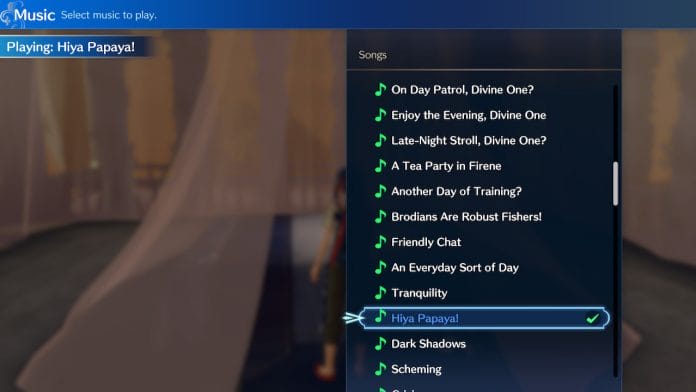 As with every game featuring dual audio, I play for an hour or two before deciding what language to stick with for my playthrough. With Fire Emblem Engage, I enjoyed the English voices a lot more than the Japanese ones. If you aren't a fan of English voices, the Japanese ones are included on cartridge or in the initial download. You don't need to get them as free DLC like in some games. Music is another area where Fire Emblem Engage shines. My only complaint with the music is that an official soundtrack hasn't been announced yet. This is one of my favorite Fire Emblem soundtracks yet.
I've praised Fire Emblem Engage a lot, and I've absolutely adored my time with most of it, but the downtime between actual battles should've been better. This isn't me complaining about the social aspects, because I loved those in prior games, but the busywork to collect items or interact for bond points and such feels like my time is being wasted. This should've been automated if players didn't want to spend time on it. A superlative tactical RPG is held back to some degree by how tacked on these elements feel. Barring that, Fire Emblem Engage is an easy recommendation to any newcomer or fan of the 3DS entries.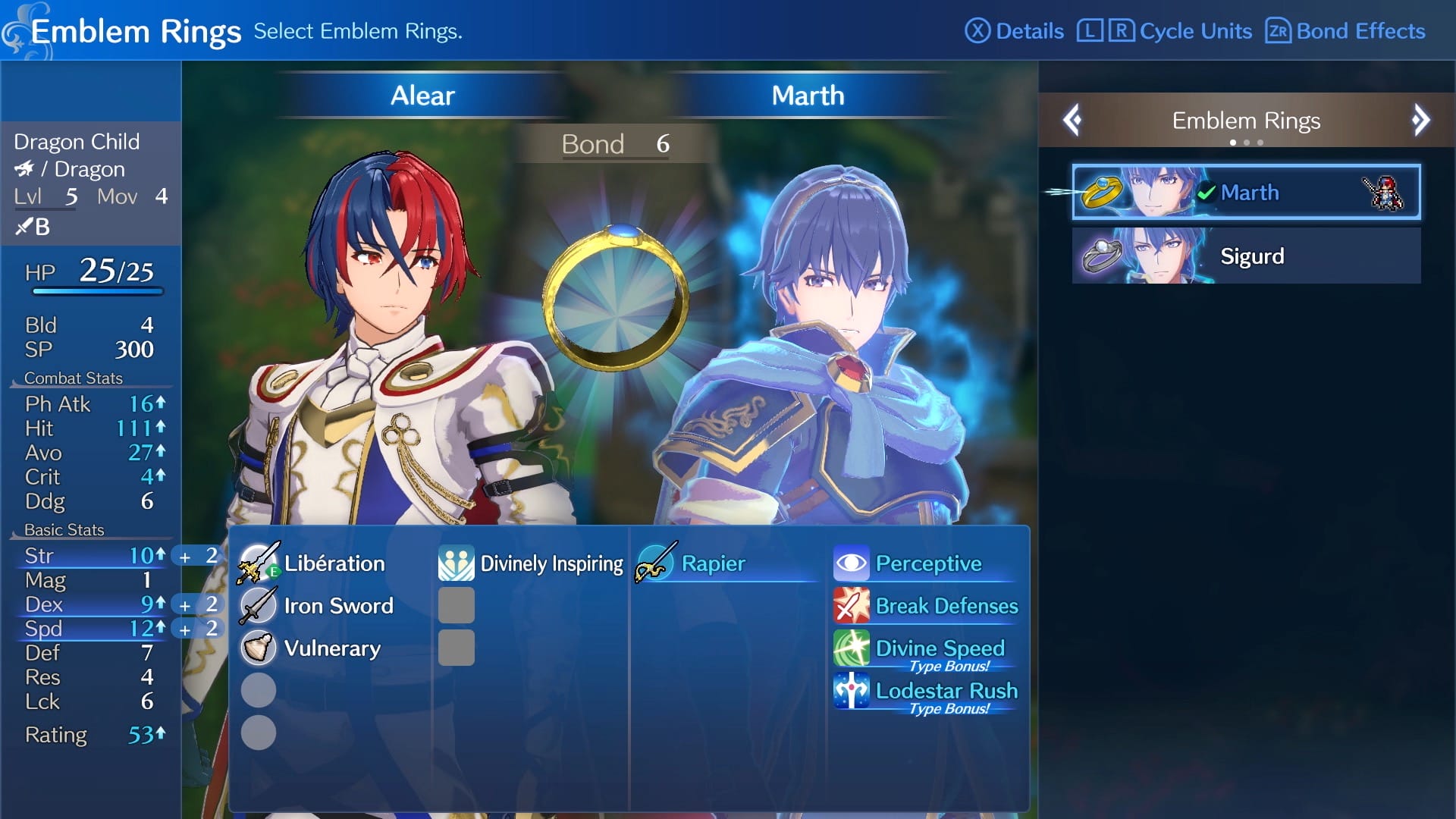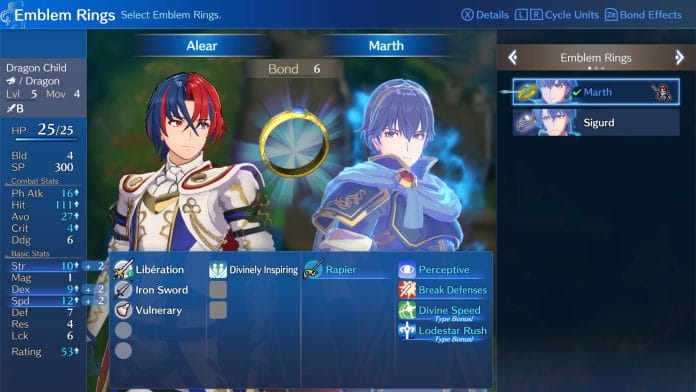 I was surprised at how much I enjoyed almost everything in Fire Emblem Engage. Despite being down on it pre-release thanks to some of the trailers, I liked it enough to buy the Fire Emblem Engage Divine Edition after just a few hours of playing. Fire Emblem Engage is a gorgeous and essential tactical RPG that shines on the OLED Switch screen. Despite going in a different direction to Fire Emblem Three Houses, Fire Emblem Engage is a fantastic entry, and one of the best games this year.
Hopefully my Fire Emblem Engage review helped you decide if Intelligent Systems' first Fire Emblem game on Switch is worth your time right now. Check it out here on the eShop.