Ever since SNK resurrected Samurai Shodown last year with a brand new entry for PS4 and Xbox One, interest for the franchise has been constantly growing. The game was eventually brought to Nintendo Switch and PC but the real highlight announcement from SNK for Samurai Shodown was the Samurai Shodown NeoGeo Collection for PC, PS4, Xbox One, and Nintendo Switch. This collection includes all six original Neo Geo arcade and console Samurai Shodown games in addition to one that was never released.
Samurai Shodown NeoGeo Collection arrives on consoles later this month after it debuted on PC already on Steam and the Epic Games Store. It includes Samurai Shodown, Samurai Shodown II, Samurai Shodown III: Blades of Blood, Samurai Shodown IV: Amakusa's Revenge, Samurai Shodown V, Samurai Shodown V Special, and Samurai Shodown V Perfect (never released before). You can switch between the Japanese and English versions of these games as well.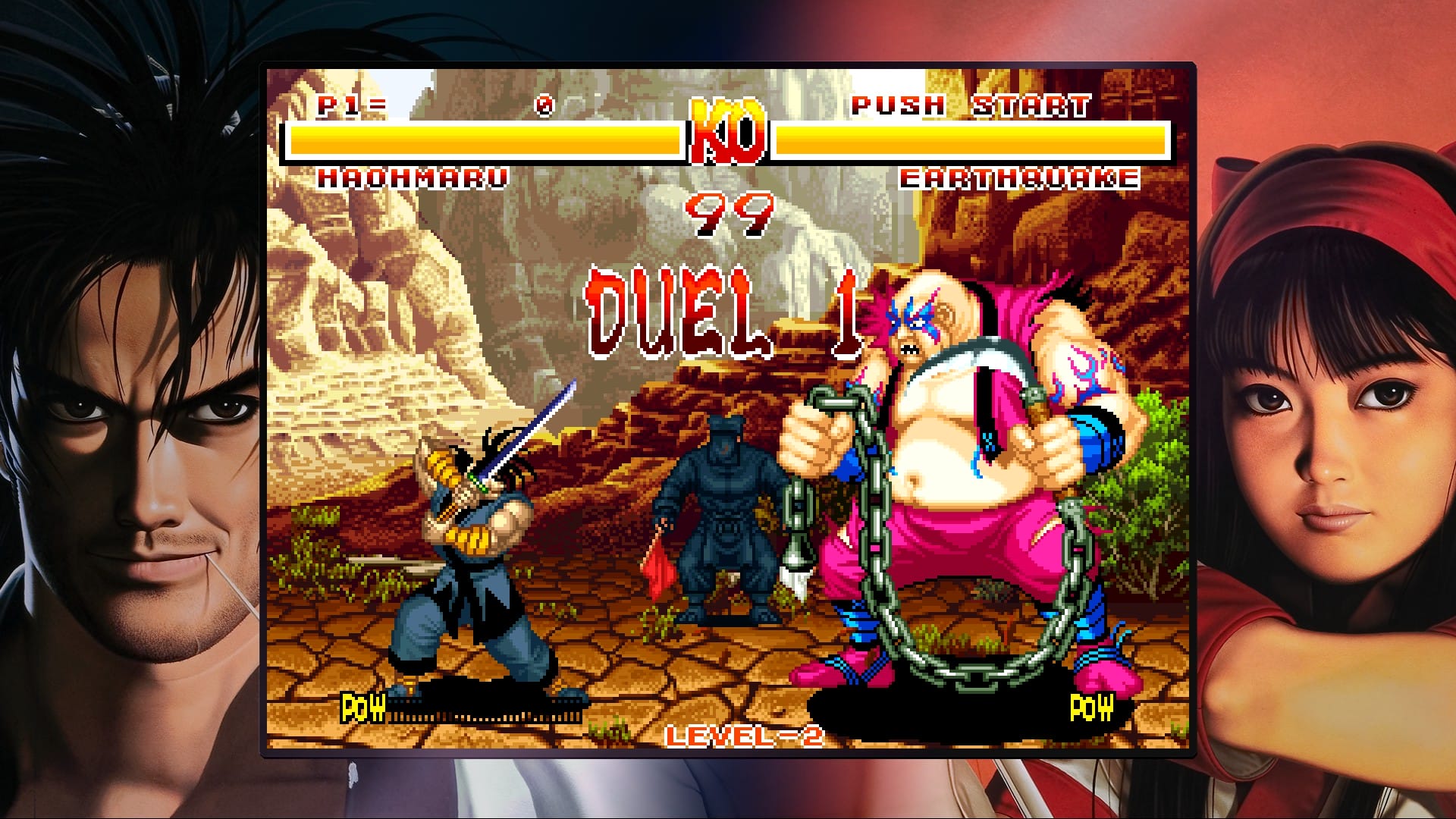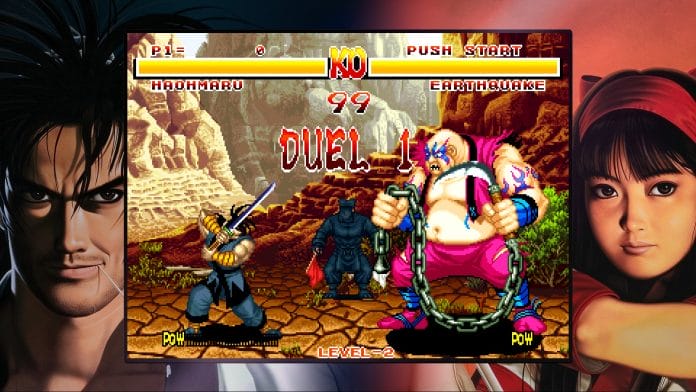 The Samurai Shodown games are known for their focus on quick and powerful strikes over combos. With each new entry, there have been improvements and additions to core gameplay and the games all feel very different to play when compared to other fighting games. As with all SNK releases, the aesthetics and fluid animations of gorgeous pixel art is also something that drew people to Samurai Shodown. This collection includes many games that players will likely just try once before settling on Samurai Shodown V Special for actual competitive online play.
When it comes to extras, Samurai Shodown NeoGeo Collection has a history section, videos of pro players with a description of the match, character art including backgrounds and concepts, stage art, and interviews with staff behind the games. There's also a music section for each game. In terms of extras, this collection is easily worth it for the interviews that have some staff members discussing games for the first time since the games originally released.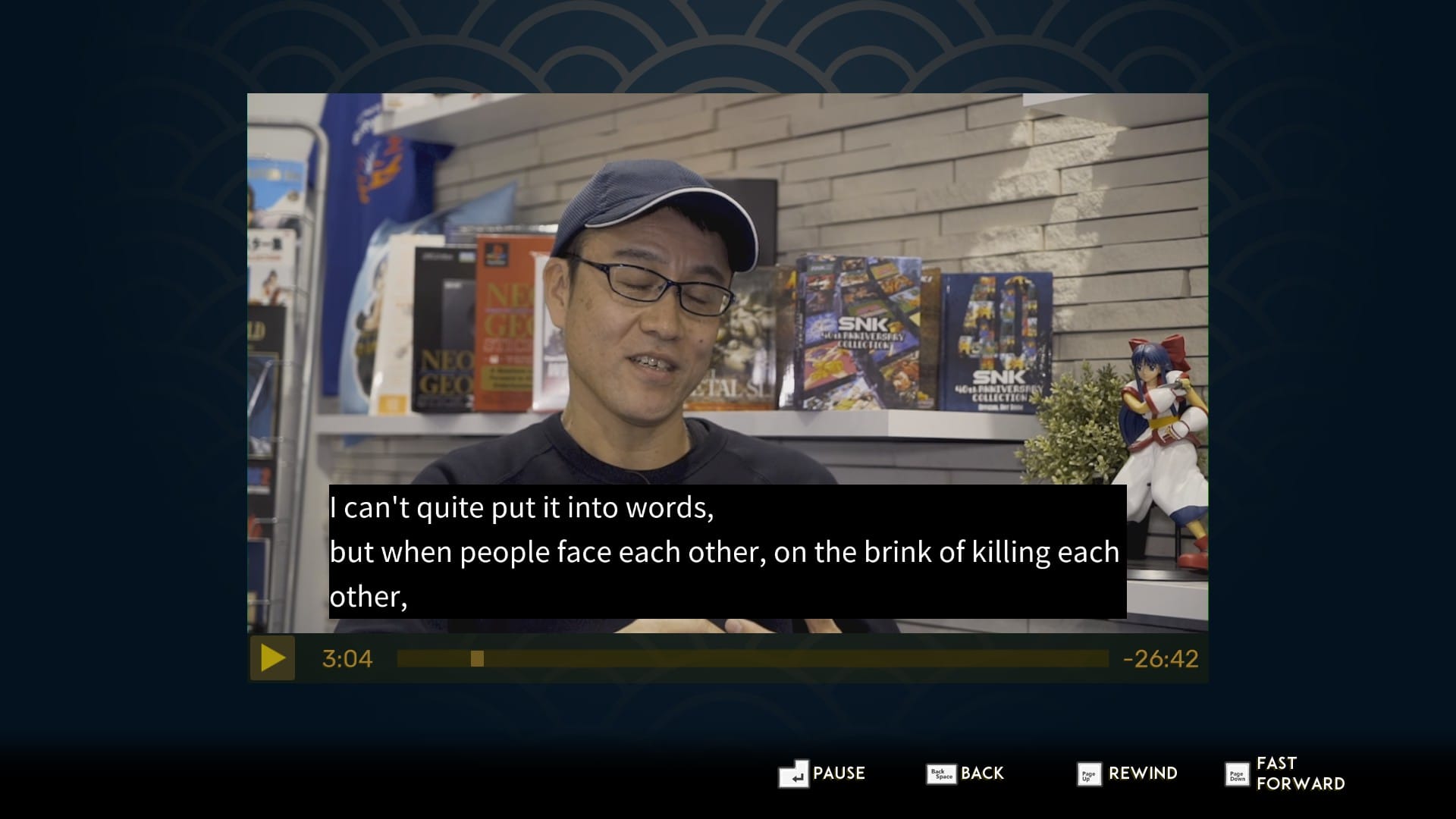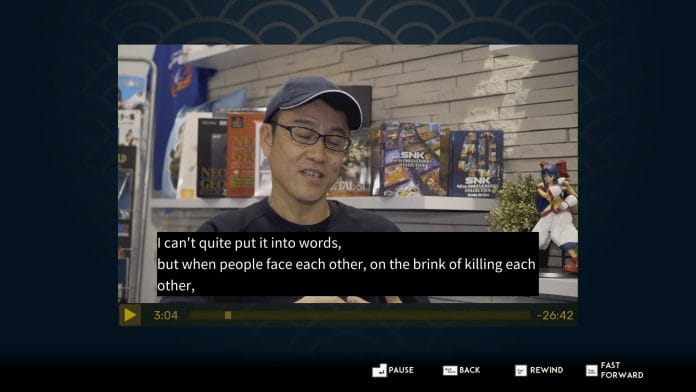 With most collections of older games, the visuals only apply to the typical filters and backgrounds in addition to display size. Digital Eclipse went above and beyond with improved pixel scaling in this collection for PS4, Xbox One, and PC. The Nintendo Switch version will not be getting this because of the amount of processing required. This makes the already great pixel art in these games feel even better on modern displays.
One of the features I was looking forward to checking the most is the online. Samurai Shodown NeoGeo Collection uses rollback netcode and when I managed finding a game, it worked great. It is worth noting that the Code Mystics-developed Samurai Shodown V Special online was still more stable for me. For online, this collection is good and better than expected but it isn't perfect.
Barring the lack of subtitles or text to accompany a lot of the documents as extras, the omission of a training mode will no doubt make this much harder to recommend and get into for newcomers to the franchise. The workaround here is to set the difficulty to lowest and play through arcade mode but it isn't an ideal solution.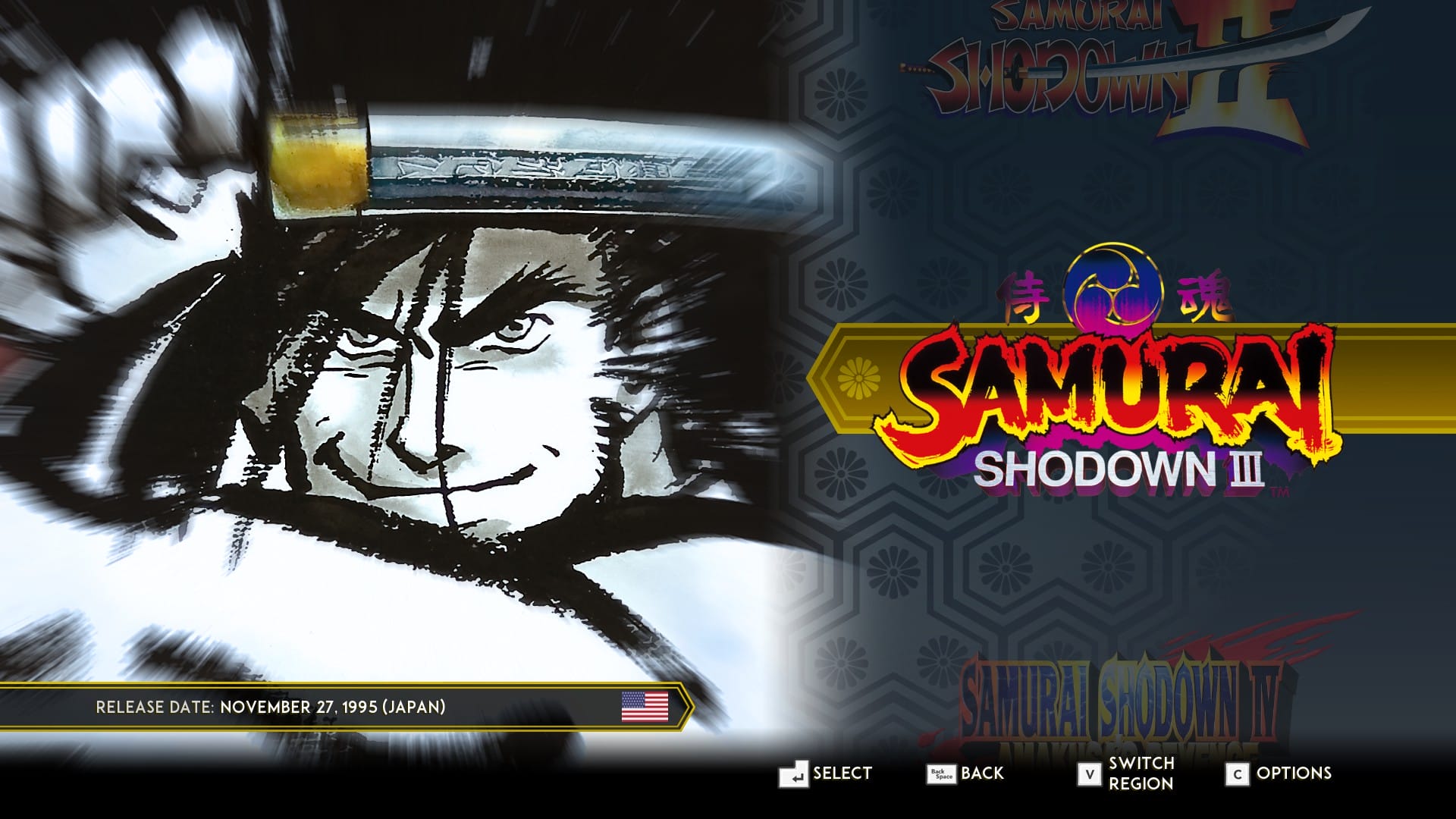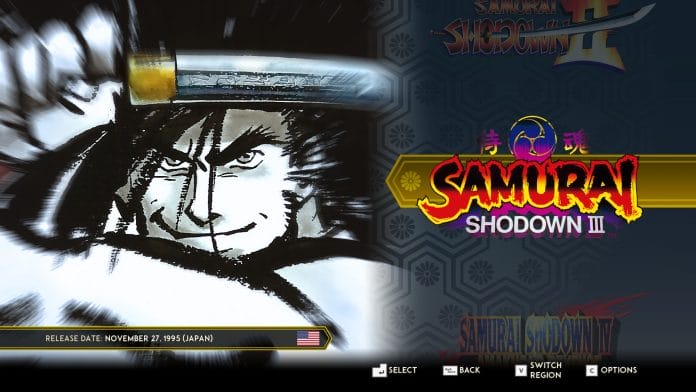 If you're just looking to buy this for online play, it isn't really worth it because most people are and will be only playing Samurai Shodown V Special which already is available separately through the Code Mystics release on PlayStation 4 or PC. I've been playing that release for a few months and it is great.
The Samurai Shodown NeoGeo Collection is only really worth it if you want all the games together, Samurai Shodown V Perfect, and the extras. As a package it more than punches above its weight. The lack of training mode, more responsive menus, subtitles or descriptions for some things in the museum, hold this back from an essential collection like the Street Fighter 30th Anniversary Collection.
I already own almost all these games through the ACA Neo Geo releases on Nintendo Switch but the bonus content including interviews is excellent and made this collection worth owning. Digital Eclipse has shown that it will go above and beyond when it comes to extras and the various interviews here showcase just that. Hopefully a future patch can provide some context or translation to some of the documents included.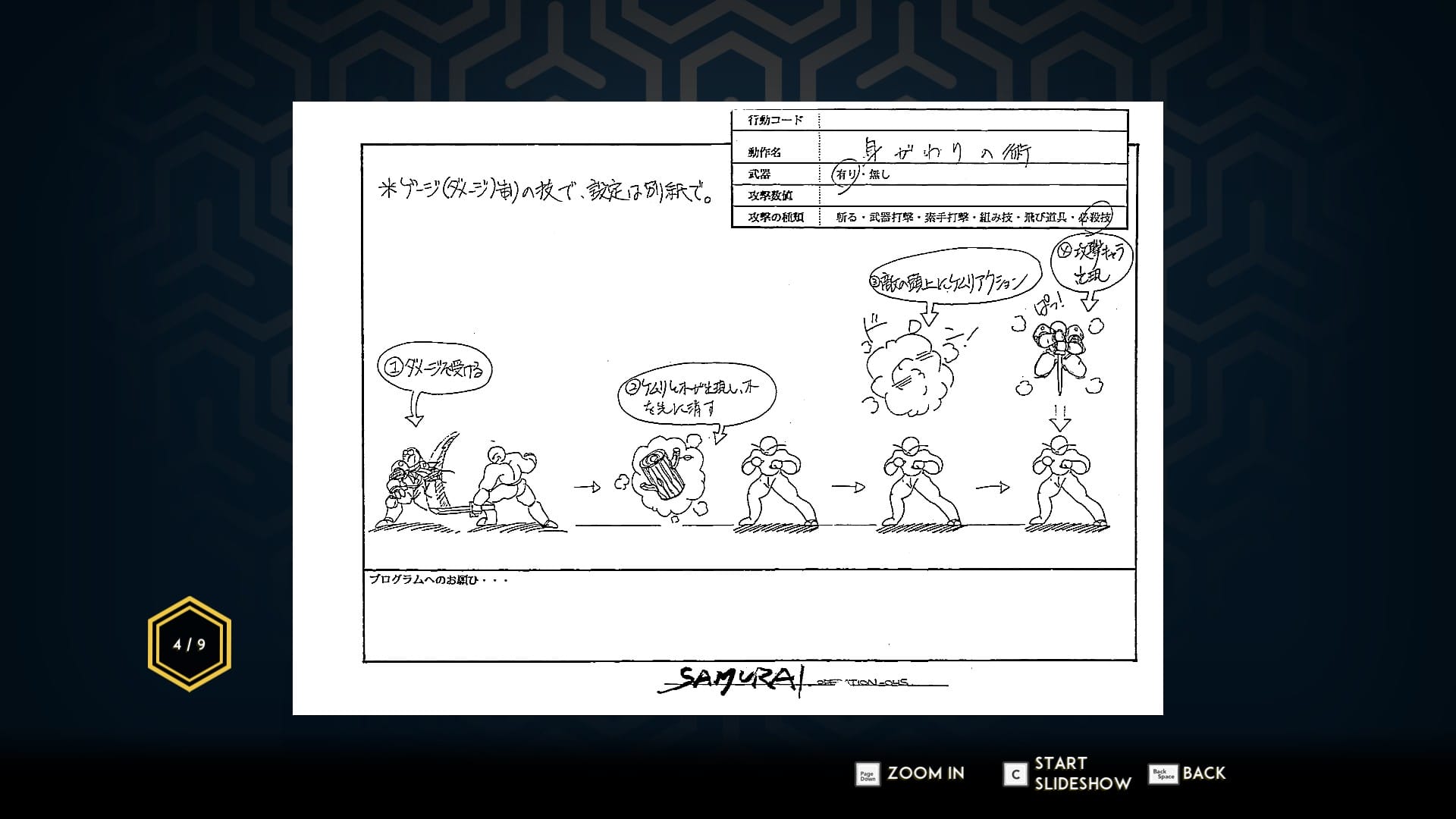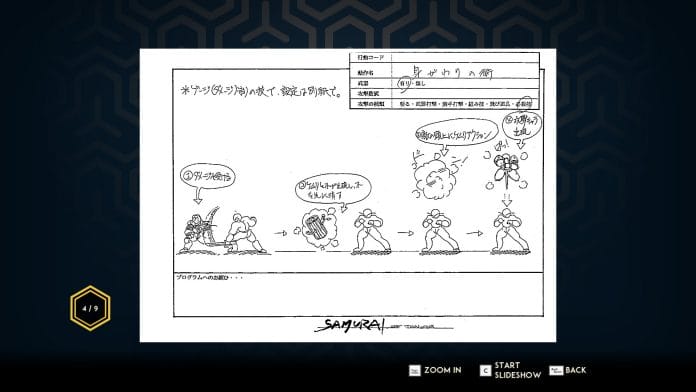 Overall, Samurai Shodown NeoGeo Collection offers a convenient way to get classic fighting games in a single package with some amazing extras but it lacks the polish I expect from Digital Eclipse in its current state on PC. This ranges from the menus not feeling as responsive as the Street Fighter 30th Anniversary Collection and the lack of subtitles or information on many of the design documents and sketches in the extras. Once some of these issues are ironed out, this will be an easy recommendation to more than just Samurai Shodown and SNK fans. The Samurai Shodown NeoGeo Collection in its current state is a very good showcase of one of the better fighting game franchises out there.