When BitWave Games announced PC versions of Toaplan's classics, I was very excited to check out three games I had never played before, and to see how the developer would handle Twin Cobra. I had already played Twin Cobra through the M2 ShotTriggers Japanese release on Nintendo Switch. In fact, the M2 ShotTriggers releases of Kyukyoku Tiger and Hishou Same! Same! Same! were my first proper taste of Toaplan's releases. With that out of the way, I wanted to try something different for Toaplan Arcade Shoot 'Em Up Collection Volume 1 review while I waited for a few patches to hit the four games included in this collection.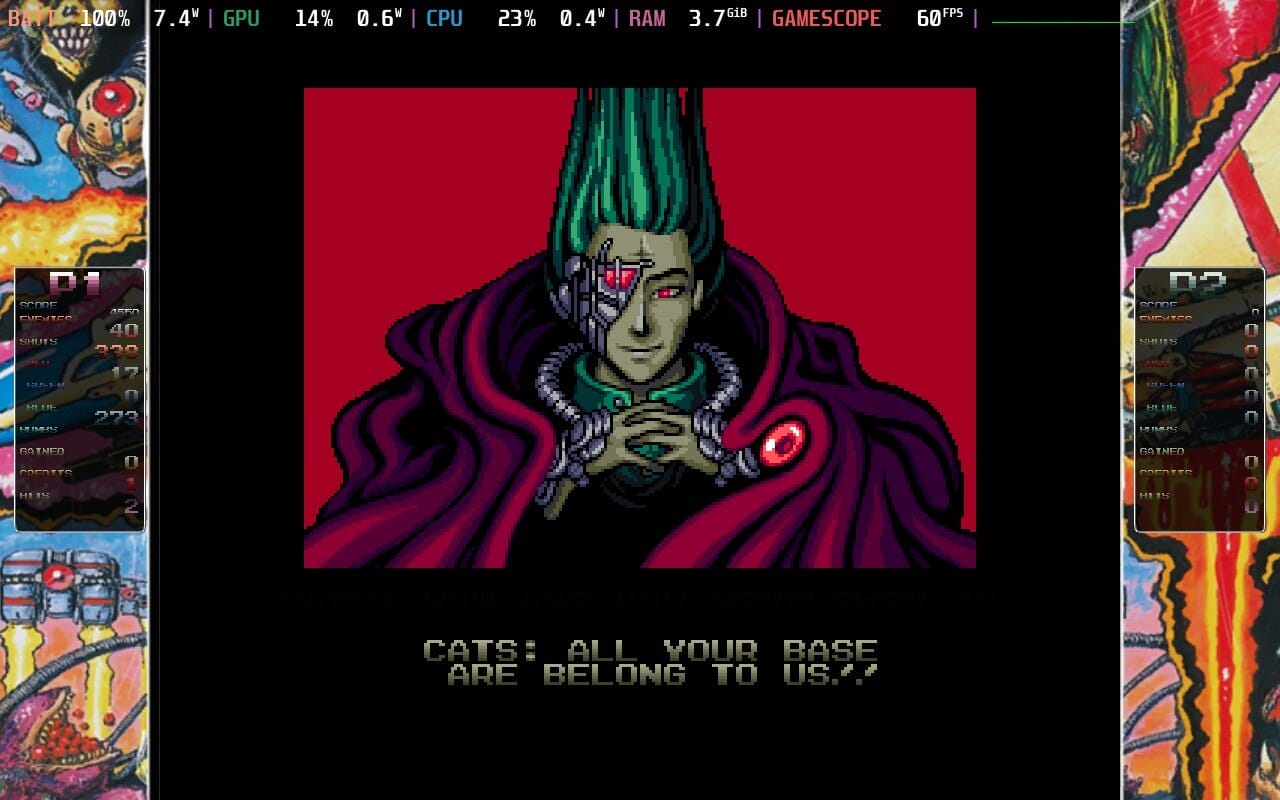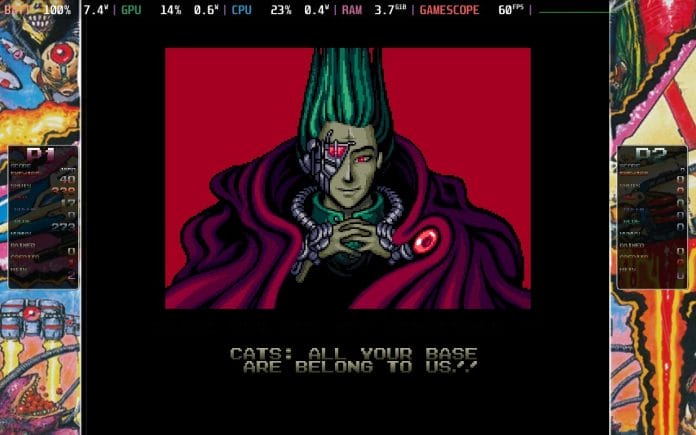 I tested all four games on my laptop and Steam Deck. The laptop has an AMD Ryzen 5-3550H processor (2.1GHz Base speed up to 3.7GHz), 16GB DDR4 RAM, and an Nvidia GeForce GTX 1650 4GB GPU. On the Steam Deck, I installed all games to the internal SSD and tested them on the device screen itself and also on my 1440p 144hz monitor through the official docking station. I also tested them with my 8BitDo Arcade Stick on Steam Deck. I also tested Remote Play Together when applicable. This review will focus on the games, the features, and the collection itself.
Before getting into the games themselves, the first thing I noticed about Toaplan Arcade Shoot 'Em Up Collection Volume 1 is how responsive and snappy the release is. Every game boots up instantly with no fluff or logos. You're instantly in-game. The menus, while a bit ugly thanks to the font used, are serviceable. These menus let you adjust screen size, scaling, and choose whether to update at 60hz or the original refresh rate. You can adjust the border, frame, and add some overlay information. These are a very basic version of what M2 goes for with its amazing gadgets in the ShotTriggers releases.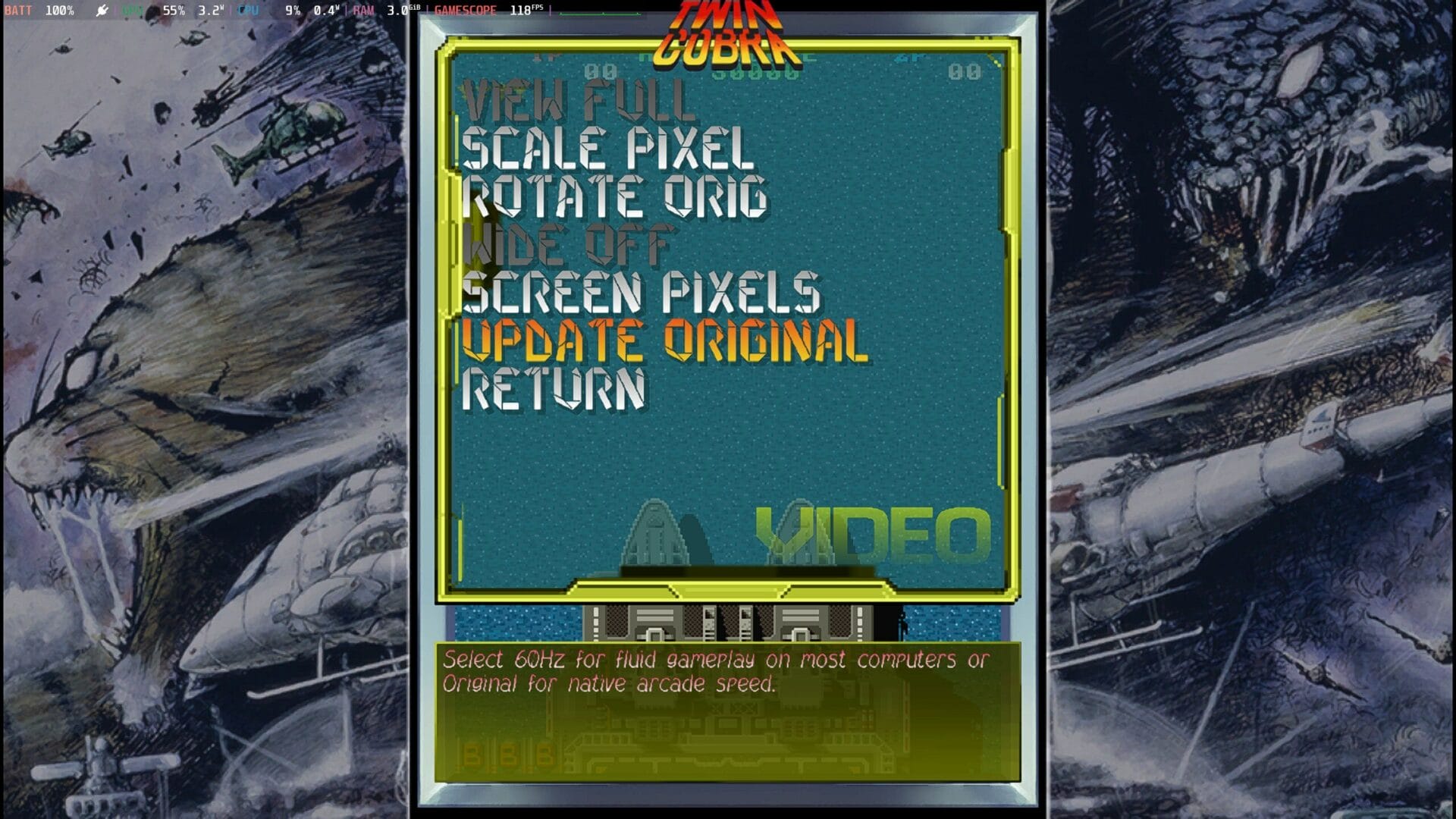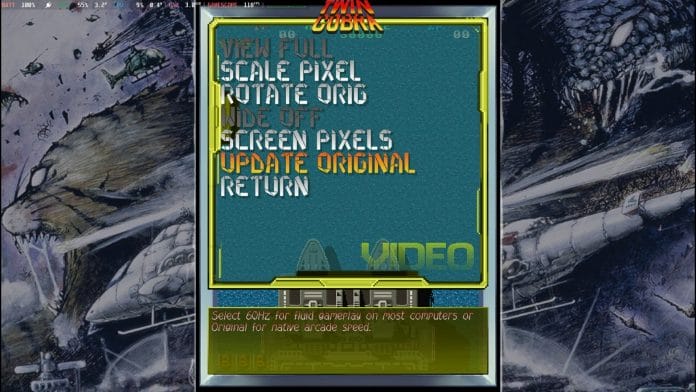 The games also have assist modes, game options, a new coin option for game credits, and more. The main menu for each game also lets you use a robust save system, albeit one that feels a bit too much like a basic wrapper rather than a good looking interface. This might be a positive for some people, but it is worth noting. There's even a practice mode that is very well implemented with many options like power up level, speed, checkpoints, weapons, mission select, and more. This set of releases also features leaderboards with a few filters.
Barring the assist mode, you can also change the speed by holding the triggers and rewind with the shoulder button. While I have problems with the interface for the main menu and how some of the in-game options look, these games have gotten feature-packed releases that do a lot to make these older titles more accessible for sure. If you like filters, this release comes with a few shaders. I usually opt for pixel perfect scaling and no filters though. BitWave even added a widescreen option when available. A lot of work definitely went into these games, but they are a few patches away from being perfect.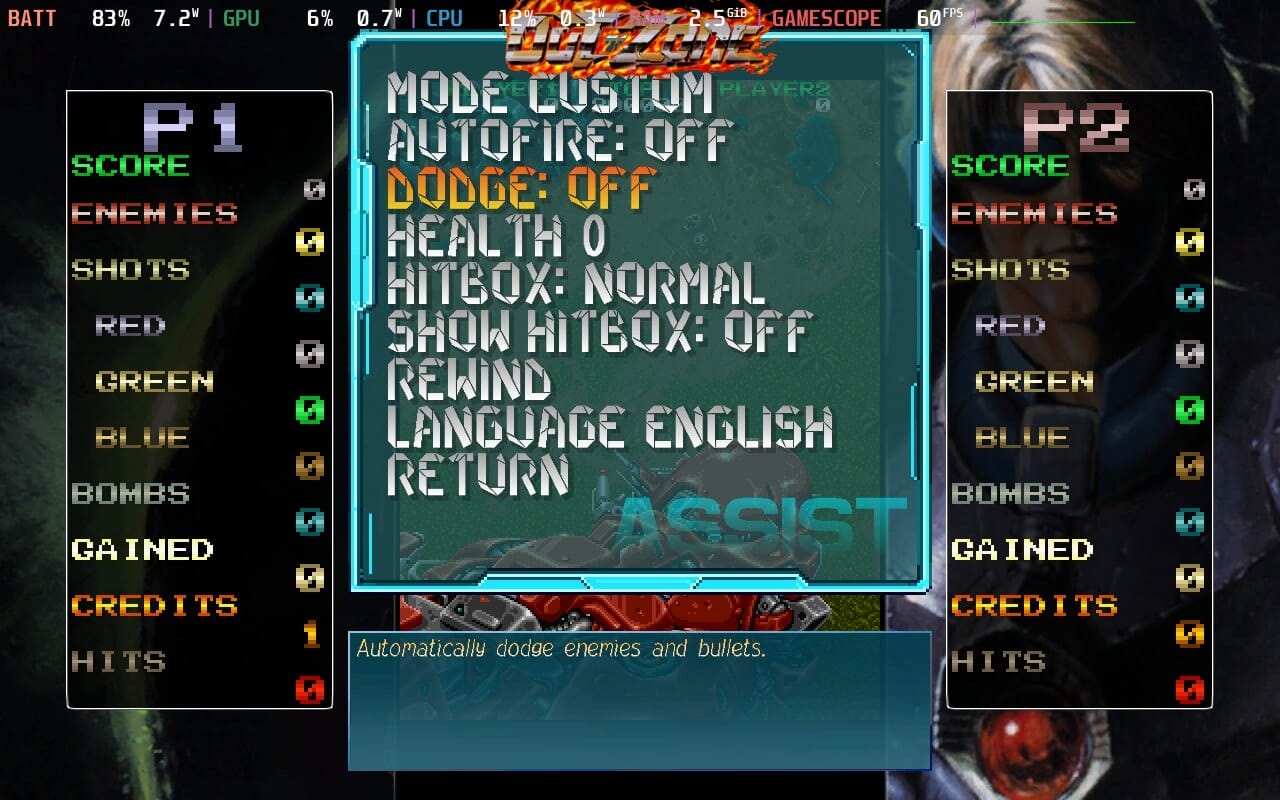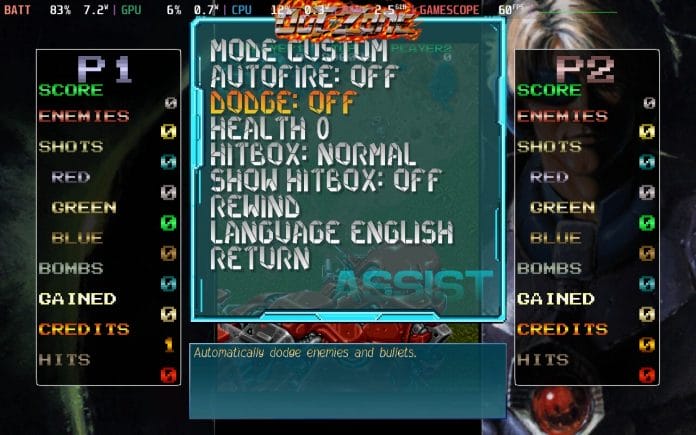 In addition to being snappy, the games included are tiny installs making it easier for me to have them all on my Steam Deck's internal memory rather than worry about some Unity wrapper that would bloat the file size. While I think the initial launch should've been through Steam Early Access, BitWave Games has done a great job with fixes and listening to the community since launching.
If you care about extras like interviews or design documents, don't expect those in these releases. BitWave Games has focused on delivering four Toaplan classics with a lot of emulation options and assist features with this collection.
Twin Cobra PC review
The top down shoot 'em up Twin Cobra is the only game of the four here that I've played before. While the M2 ShotTriggers release that I enjoy is excellent, it costs a lot more than BitWave Games' Twin Cobra release. In its current state after two updates, I've run into a few issues with the video options not saving correctly and Remote Play Together not working, but it is in a much better state right now. For some reason, selecting the Japanese version of the game results in no inputs working in the game regardless of the device I used. Once the video options issue and the Japanese game version bug are addressed, it will be easier to recommend this release. Remote Play Together didn't work for me on either device in Twin Cobra as of this writing.
Review score: 7.5/10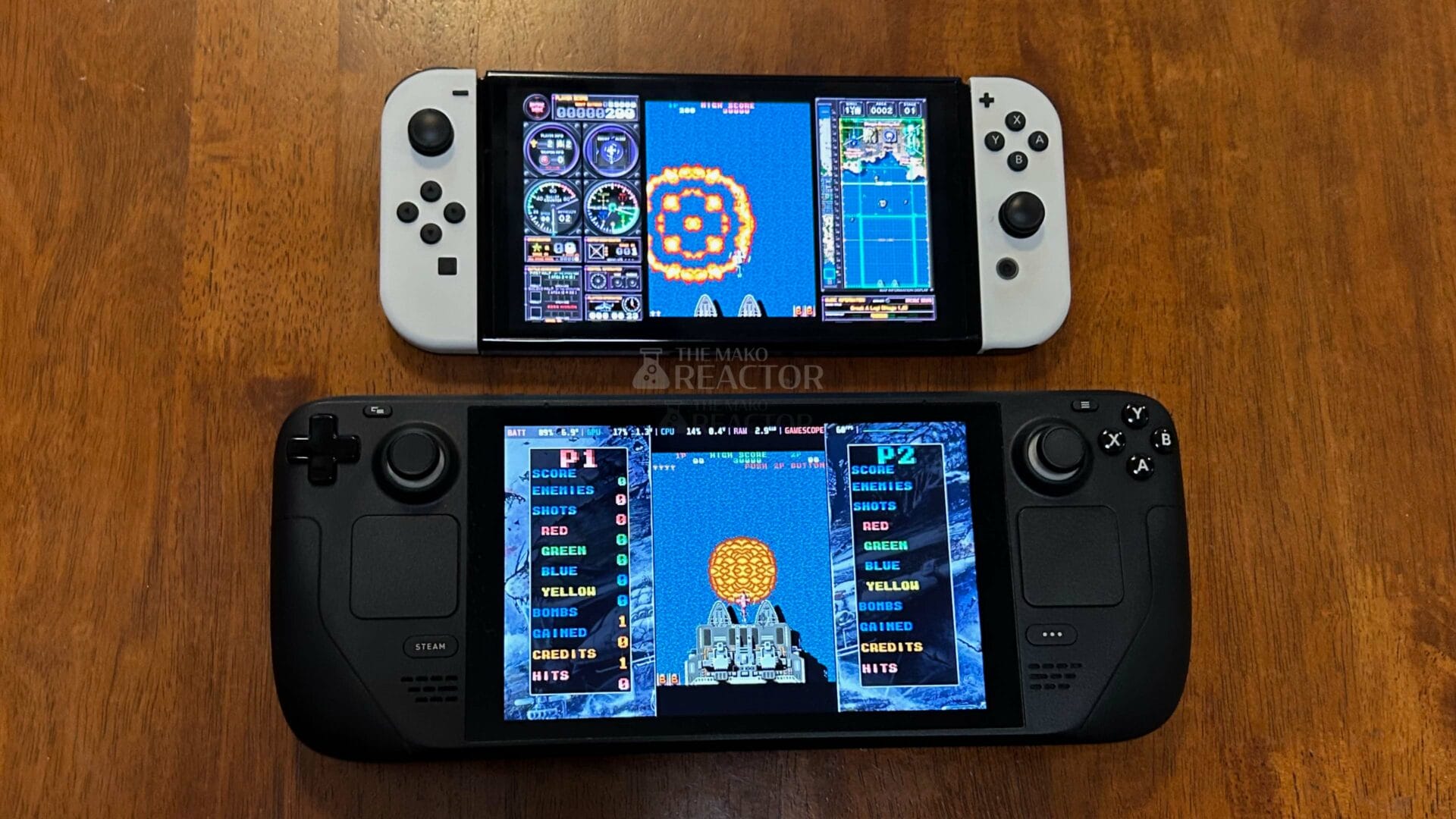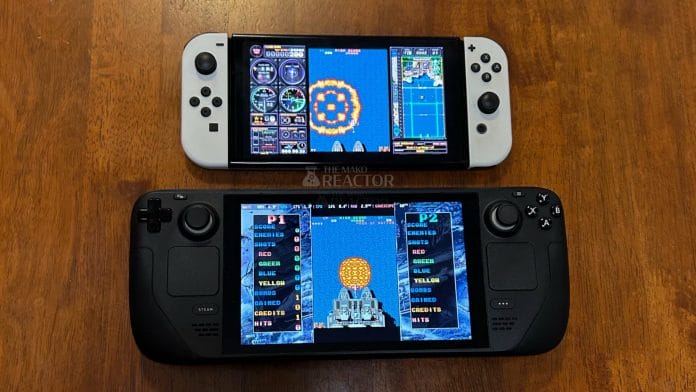 Truxton PC review
Truxton is a vertical shoot 'em up that I was looking forward to playing quite a bit in this collection. While it is quite difficult, it has a lot going for it with its visuals, and it makes me more excited to try out more Toaplan games when BitWave Games releases them on PC platforms in the future. I did run into some audio issues with this release when I resumed after rewinding a bit.
Review score: 7.5/10
Out Zone PC review
Out Zone, the top down run and gun game, has been a joy to play both solo and with a friend through Steam's Remote Play Together. I've read reports of this using an older version of the ROM. I've not played Out Zone before, so cannot comment on it myself, but it is worth keeping in mind. Out Zone is fast paced and a lot of fun. Out Zone is also the only game in this set to be Steam Deck Verified by Valve. I ended up using some assists and enabling the hitbox while practicing Out Zone.
Review score: 7.5/10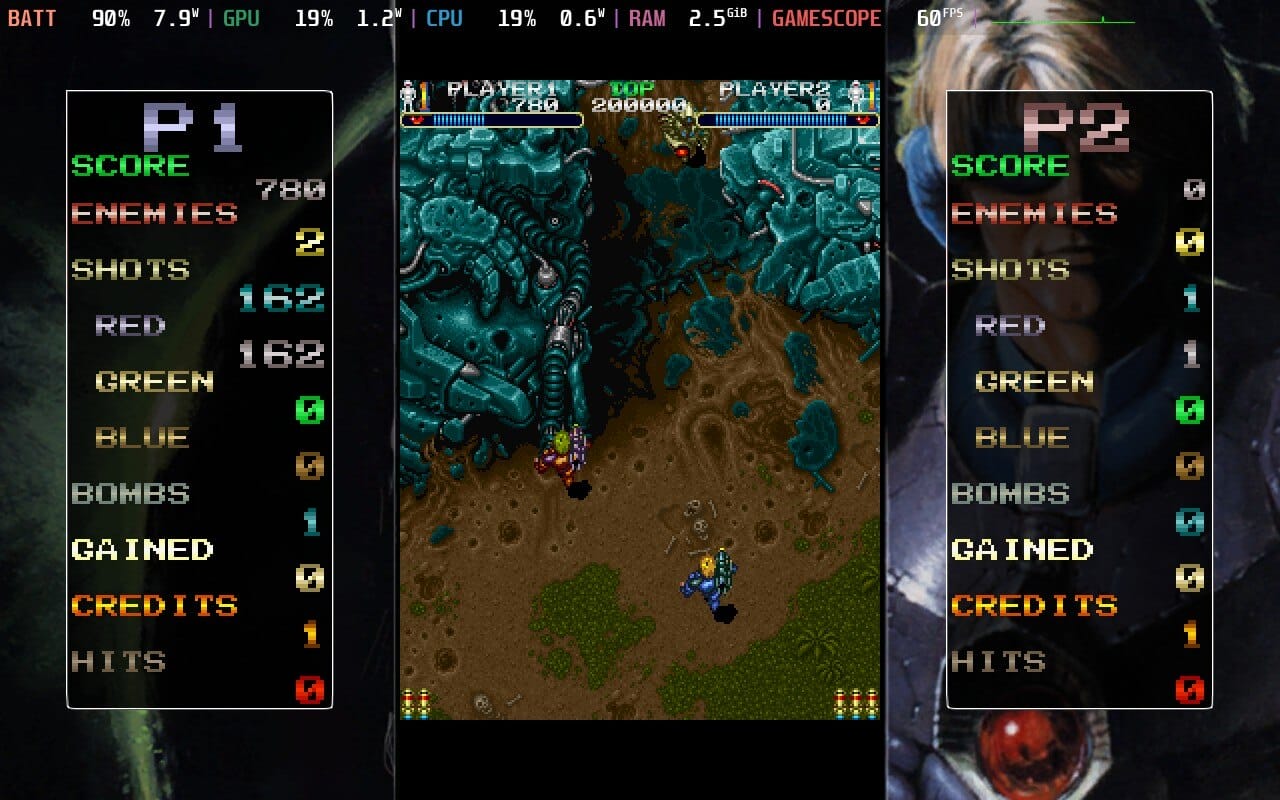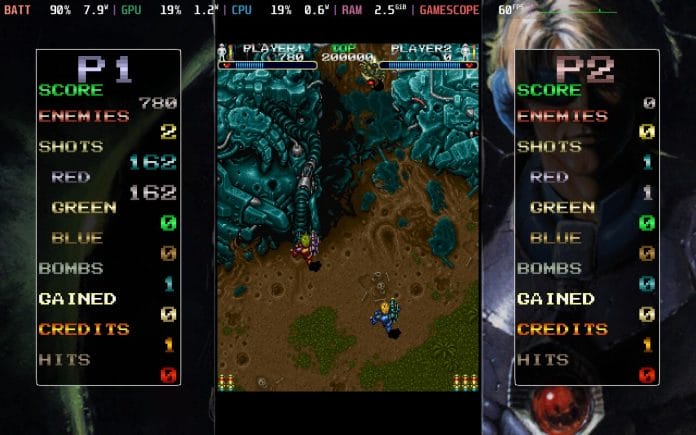 Zero Wing PC review
Zero Wing is likely the game most people were looking forward to in this collection. The side-scrolling shoot 'em up plays great, and I've only run into some crackling audio in parts on both my laptop and the Steam Deck. Barring that, it works well, and I've enjoyed my time with it. Zero Wing brought in the famous intro through a remade cut-scene from BitWave Games. This is viewable in the main menu for the game. While it might not be possible, I hope the Mega Drive version that most people keep telling me to play gets included in this version of Zero Wing.
Review score: 7.5/10
Toaplan Arcade Shoot 'em Up Collection Volume 1 review
In its current state, I've run into a few bugs with all four games. They are in a much better place right now than at launch though after two major updates, and BitWave has promised more patches. For the asking price of $19.80 for the bundle, this is an easy recommendation despite the issues if you have even the smallest interest in these games. I hope the next patch can focus on fixing the bugs and correctly save the video options. I've run into some audio issues and video options not saving randomly with the latest March 9 patch.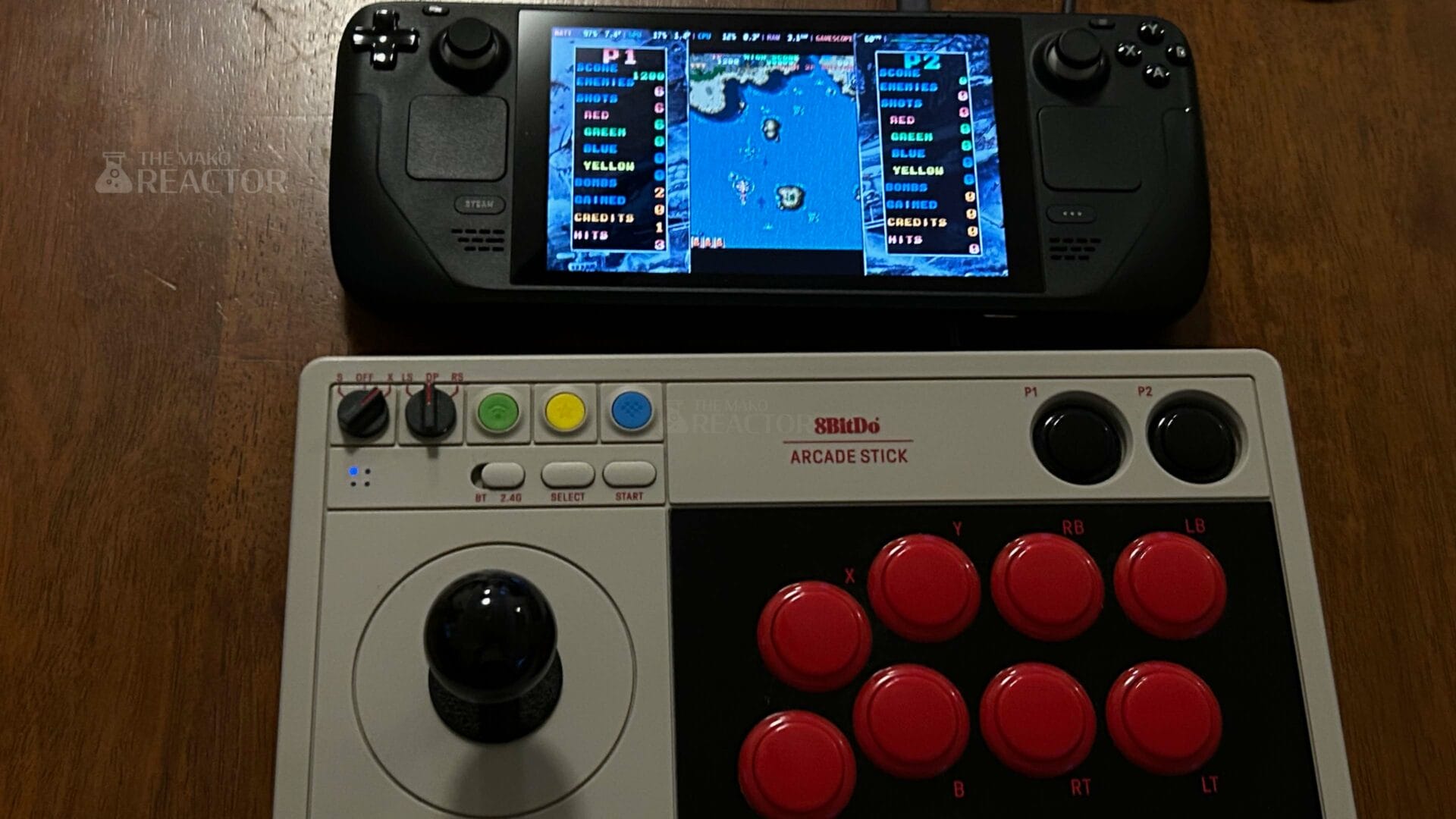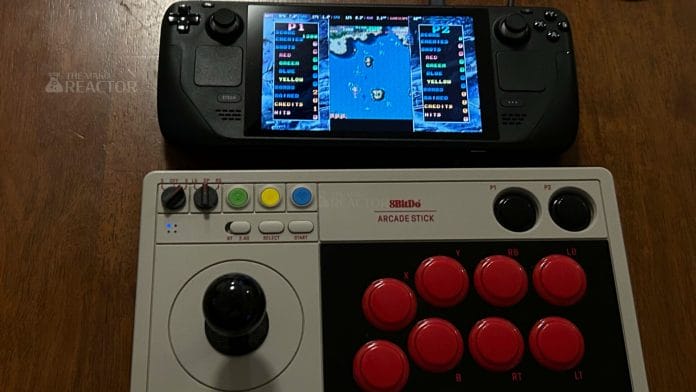 Toaplan Arcade Shoot 'Em Up Collection Volume 1 brings Zero Wing, Truxton, Out Zone, and Twin Cobra to PC platforms in responsive but slightly buggy versions. The asking price is low, and the collection provides even better value, but BitWave Games still needs to fix the issues present. This collection is a very solid start for the developer's work on Toaplan games, and I can't wait to play the next set of releases. Hopefully this Toaplan Arcade Shoot 'em Up Collection Volume 1 review helped you decide if it is worth investing into these releases after the two major updates have been released and if you play on Steam Deck.