Black Bird from Onion Games was one of my favourite Nintendo Switch games in 2018. The Fantasy Zone-esque bullet hell shoot 'em up had a quirky narrative with brilliant boss designs and battles. It is also available on PC via Steam worldwide. A physical release was announced recently by Limited Run Games and pre-orders for it have gone live for a limited time. A Collector's Edition is also available for pre-order. Watch the Nintendo Switch trailer for Black Bird below:
Black Bird Limited Run Games price
Black Bird is $19.99 on the eShop and the physical release from Limited Run Games is priced at $34.99. The Collector's Edition is priced at $64.99.
Black Bird Limited Run Games pre-order date
Pre-orders will ship two to four months after the pre-orders close on May 8. Both the standard edition and the Collector's Edition are available as open pre-orders until then. The physical release includes reversible art and a full colour instruction manual.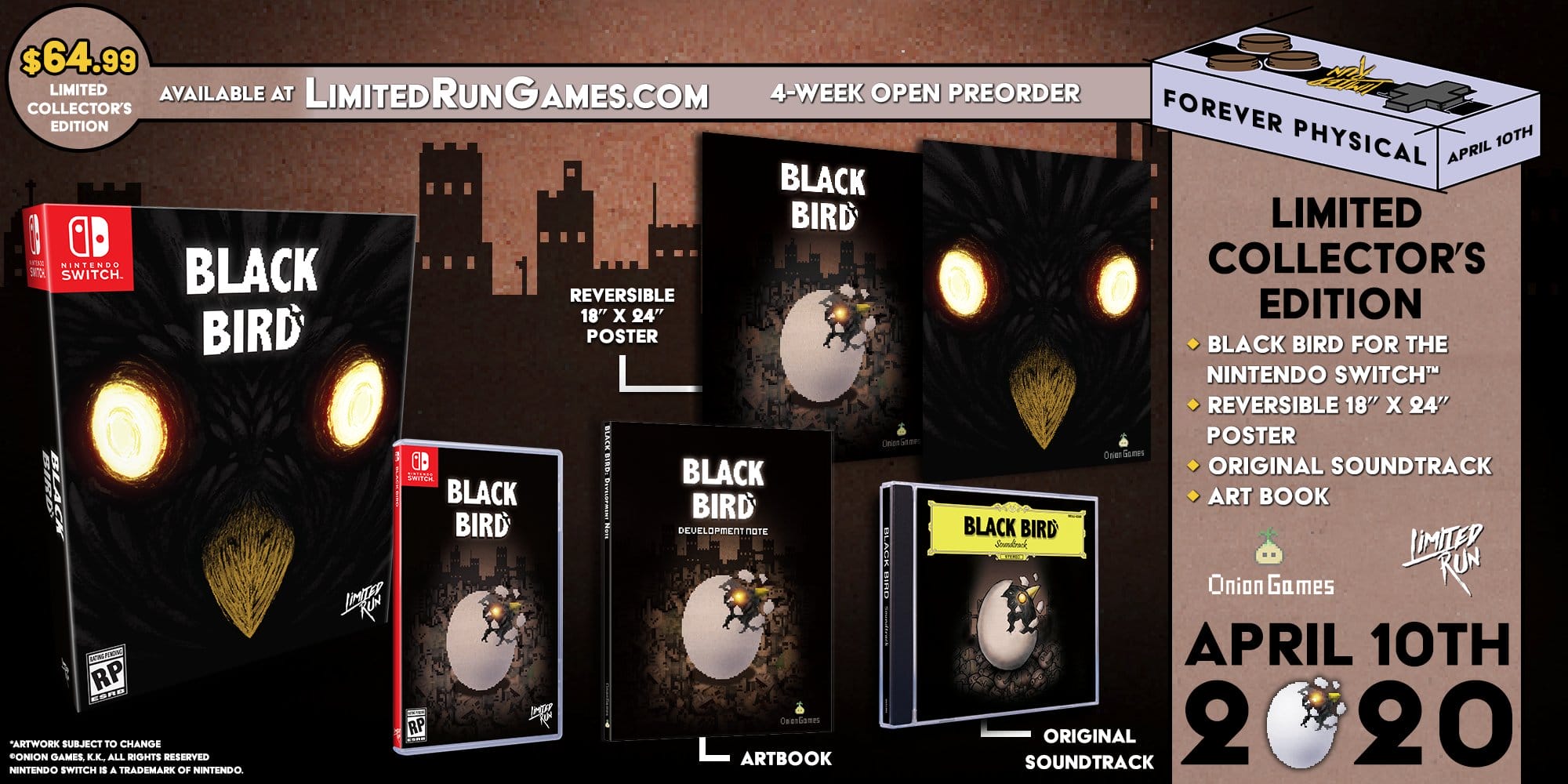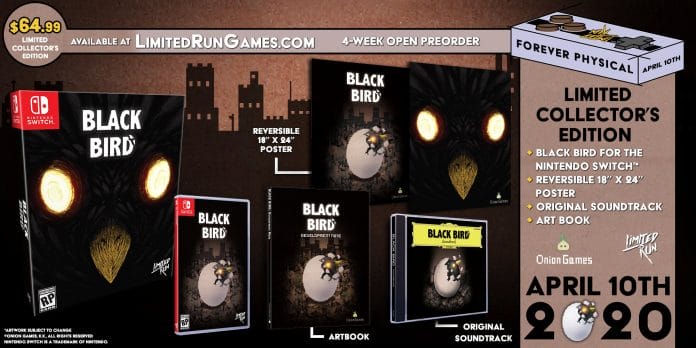 Black Bird Collector's Edition contents
The Black Bird Collector's Edition includes the following:
Limited Run #68: Black Bird physical release.
Reversible 18″ x 24″ poster.
Original soundtrack.
Art book.
Black Bird is now available on Nintendo Switch and PC via Steam.