Gimmick Special Edition from BitWave Games brought Sunsoft's 1992-released classic to all platforms with a few accessibility options and more. For a lot of folks, Sunsoft has meant something for years. My first taste of Sunsoft was with the Switch release of Blaster Master Zero, and since then, I've had my eye on the developer. BitWave Games released the CityConnection-developed Gimmick Special Edition in the West, and it has been quite an experience going through it for review. For my Gimmick Special Edition Switch review, I'm going to focus on the game, the features of this release, and what I'd like to see in potential updates.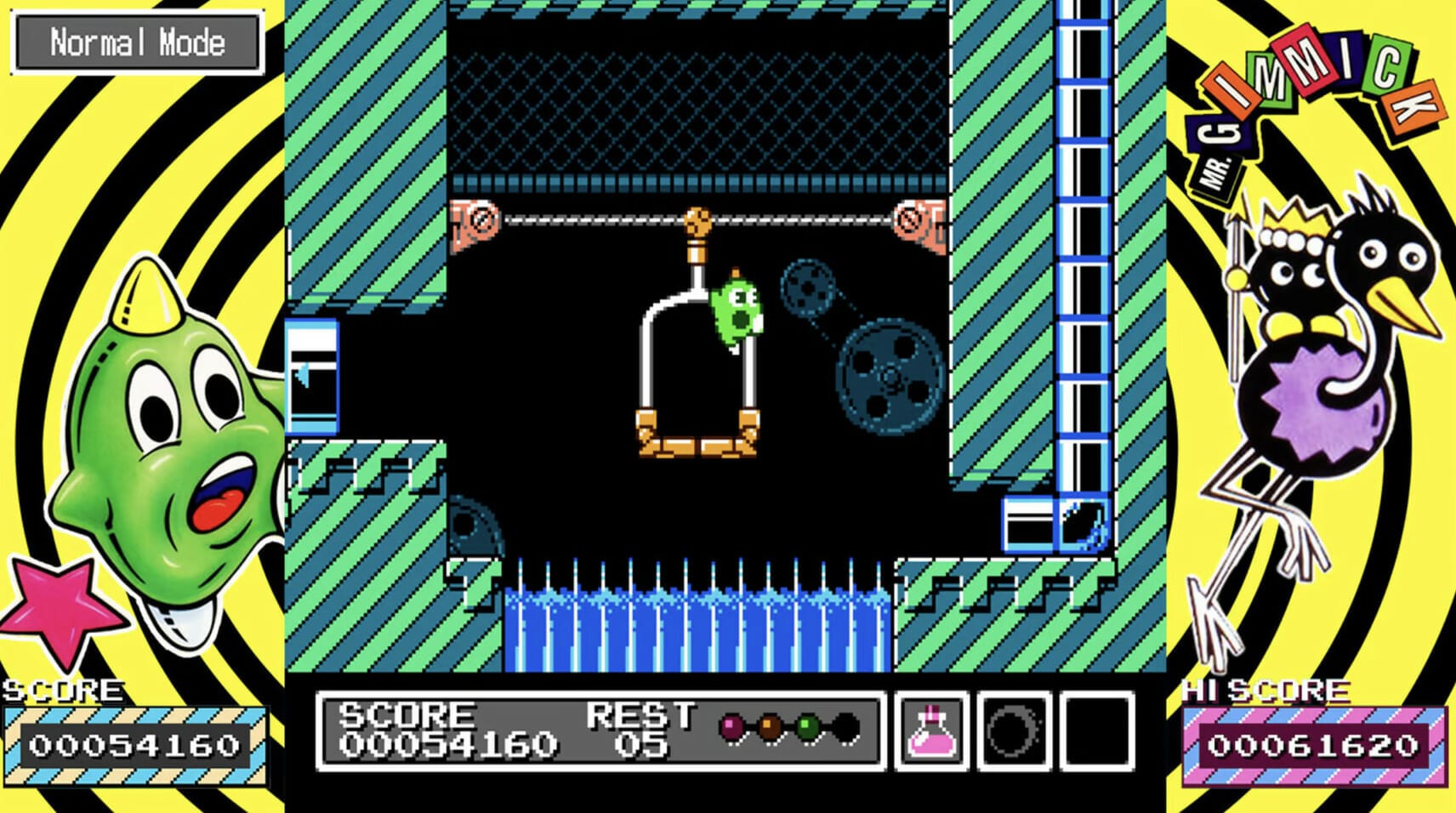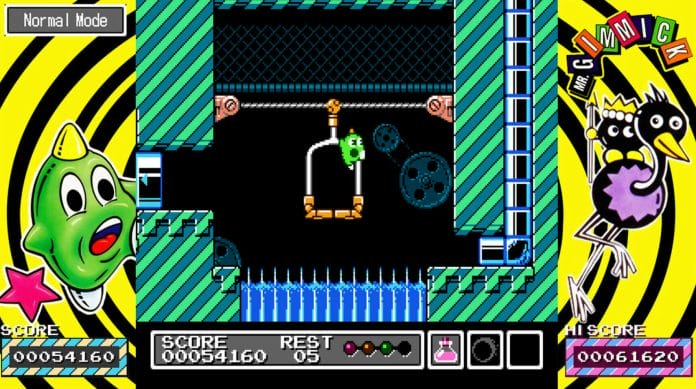 Having never played Gimmick before, I was curious to see how Gimmick Special Edition would feel as a newcomer. I knew it had some quality of life features to make things easier, but I wasn't sure if I would like it. I just heard a lot about how it was a difficult game. The positive reactions to the announcement got me to look into it more, and it was a game that was only released in Japan and Scandinavia. It was also a limited release so most missed out on it.
With Gimmick Special Edition, Gimmick is more accessible than ever before, but it will be a bit too difficult for a lot of players. You take control of Yumetaro to spawn stars, defeat enemies, look for secrets, and more across the game's stages. Gimmick Special Edition includes achievements, three gameplay modes (normal with accessibility options like rewind and save states, serious mode without those features, and speed run mode with leaderboards), a gallery, and sound test.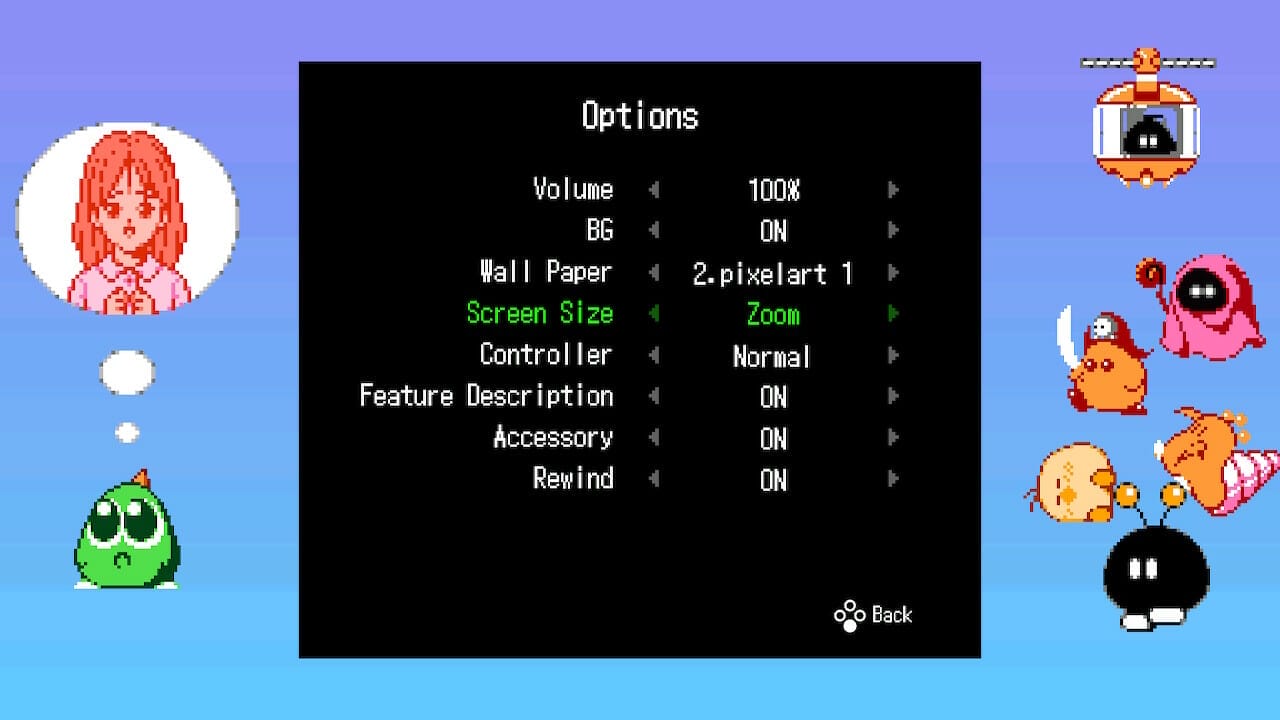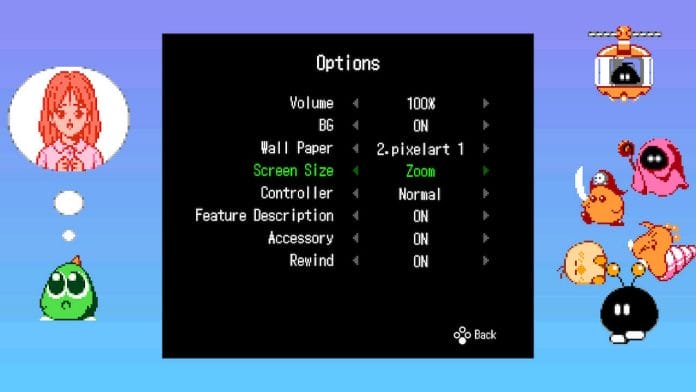 Gimmick is pretty much a hardcore platformer with very interesting physics, secrets, and fast-paced gameplay. It looks and feels slick, but is very difficult. I used the rewind and save states quite a bit while playing. You take control of Yumetaro to spawn stars, defeat enemies, look for secrets, and more across the game's stages.
While I love the aesthetic and gameplay despite the difficulty in Gimmick, the soundtrack has been amazing. It blends together various genres, and feels like a next generation take on what you'd expect from the Famicom. This soundtrack is definitely something I need to own physically alongside the game.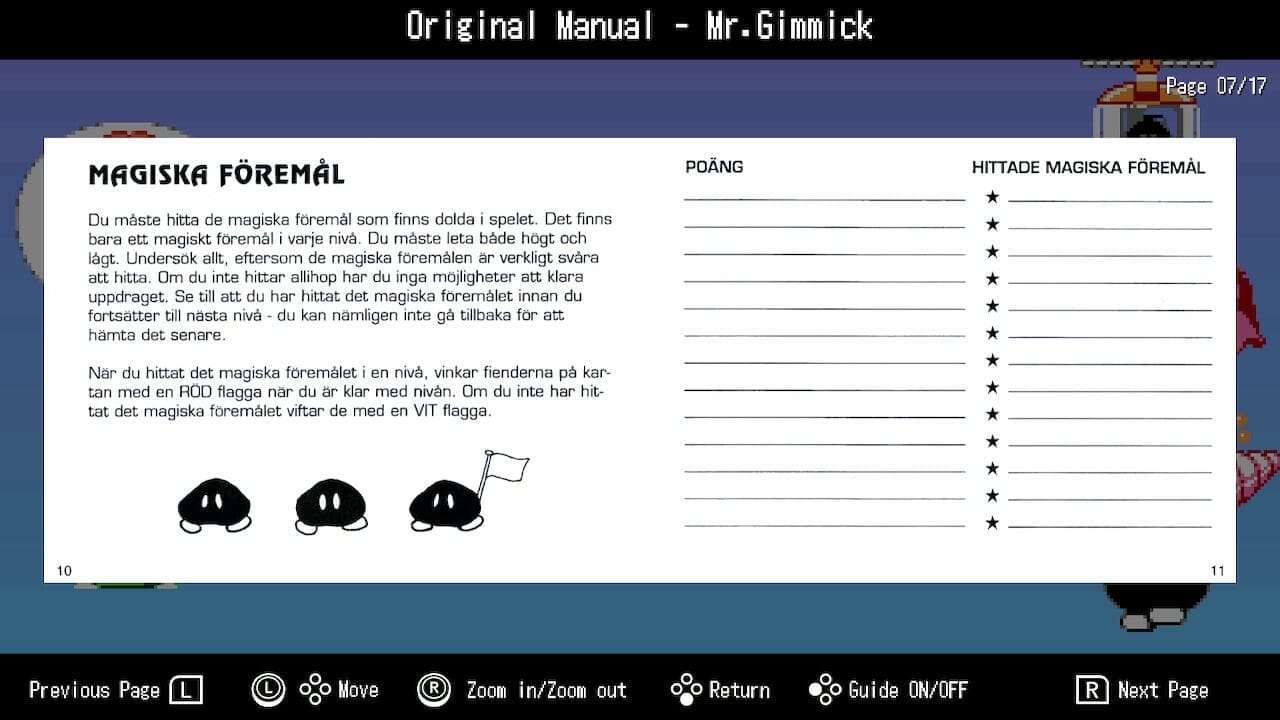 Barring the difficulty that will be too much for many people, the only issue I have with Gimmick Special Edition is in its extras. While the sound test option and gallery with scans are nice, this is a release that should've had what we got with Assault Suits Valken. My friend who played the Japanese eShop release of Gimmick mentioned this, and it stuck with me looking back at how Assault Suits Valken was handled.
Gimmick Special Edition feels great to play, and makes a Sunsoft classic more accessible than ever before, but this release should've had better extras and visual options. For its asking price, this is an easy recommendation as long as you're ok with the challenge even as a curiosity. I hope potential Gimmick Special Edition patches can bring in CRT filters and more visual options though.
Gimmick Special Edition is out now on PS4, Xbox One, Nintendo Switch, and PC via Steam. Check it out here.