The PS+ exclusive beta for Monster Hunter World: Iceborne on PS4 just ended and I've been playing it over the weekend to explore the Hoarfrost Reach, experiment with new weapon combos, hunt the new monsters, and more. If you're unaware, Monster Hunter World: Iceborne is a massive expansion set to release this September for PS4 and Xbox One. It will also be available as a Master Edition that includes the base game and the expansion on disc. The PC expansion is scheduled to arrive this Winter.
Monster Hunter World: Iceborne brings a lot of changes to the core of Monster Hunter World ranging from new mechanics to many quality of life features that almost make the wait for next weekend's beta painful, particularly for someone like me who has spent over 100 hours playing Monster Hunter World on PS4 and Xbox One. Here are the things I loved and one aspect I didn't like about the Monster Hunter World: Iceborne beta.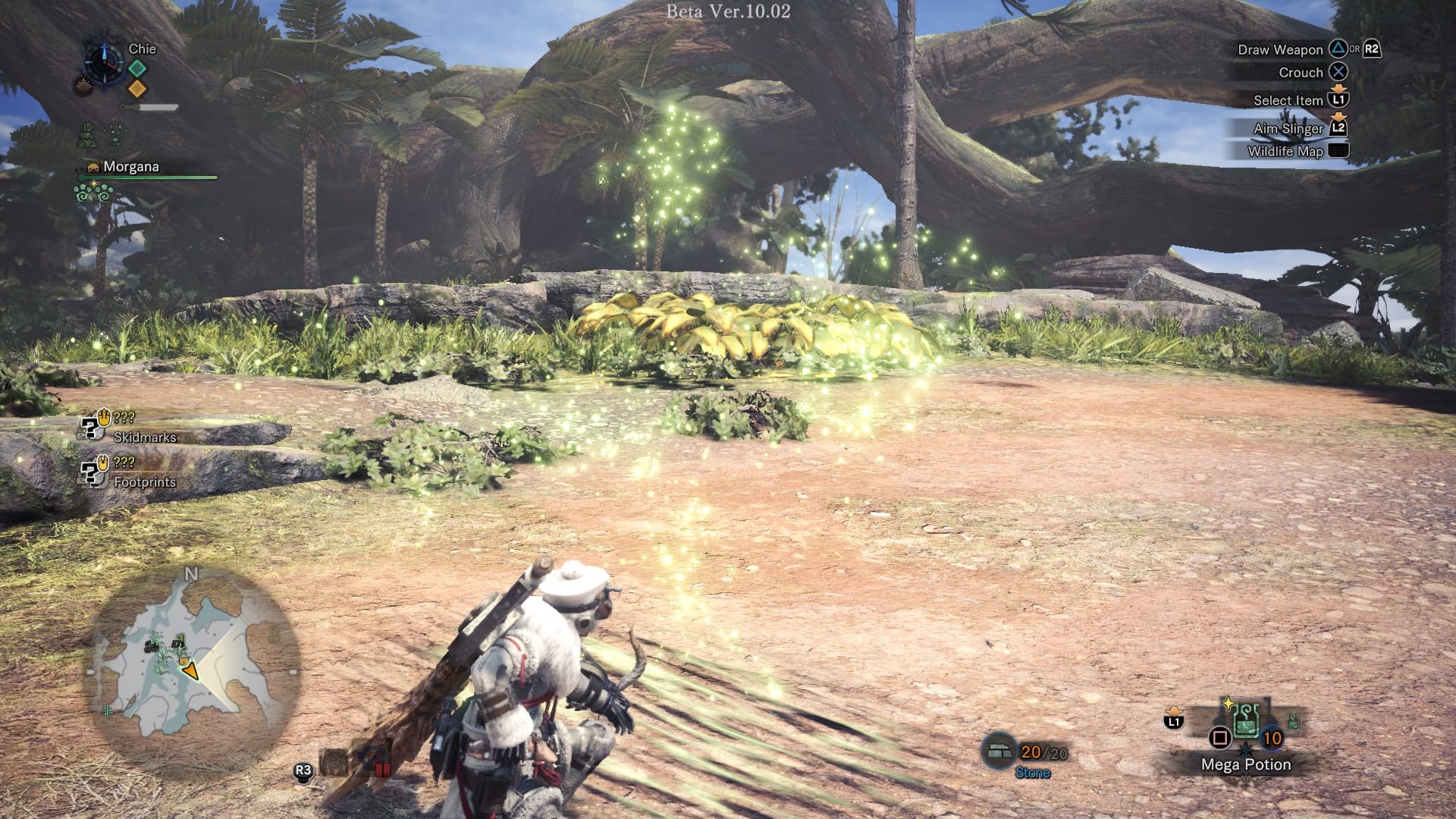 Monster Hunter World: Iceborne Clutch Claw and Slinger Combos
The Clutch Claw is one of the best additions to Iceborne. Your slinger can now fire a grappling claw at monsters. This lets you soften, damage, and even change how a Monster moves. The Clutch Claw will be a big part of your hunting repertoire alongside the slinger that can now be used without sheathing your weapon. Since I main the Great Sword, I had to get used to not having to sheathe the weapon for using the slinger because I was so used to needing to do it in the base game. Firing the Clutch Claw on Banbaro to do a decent amount of damage will never get old. Tigrex on the other hand isn't as simple to deal with.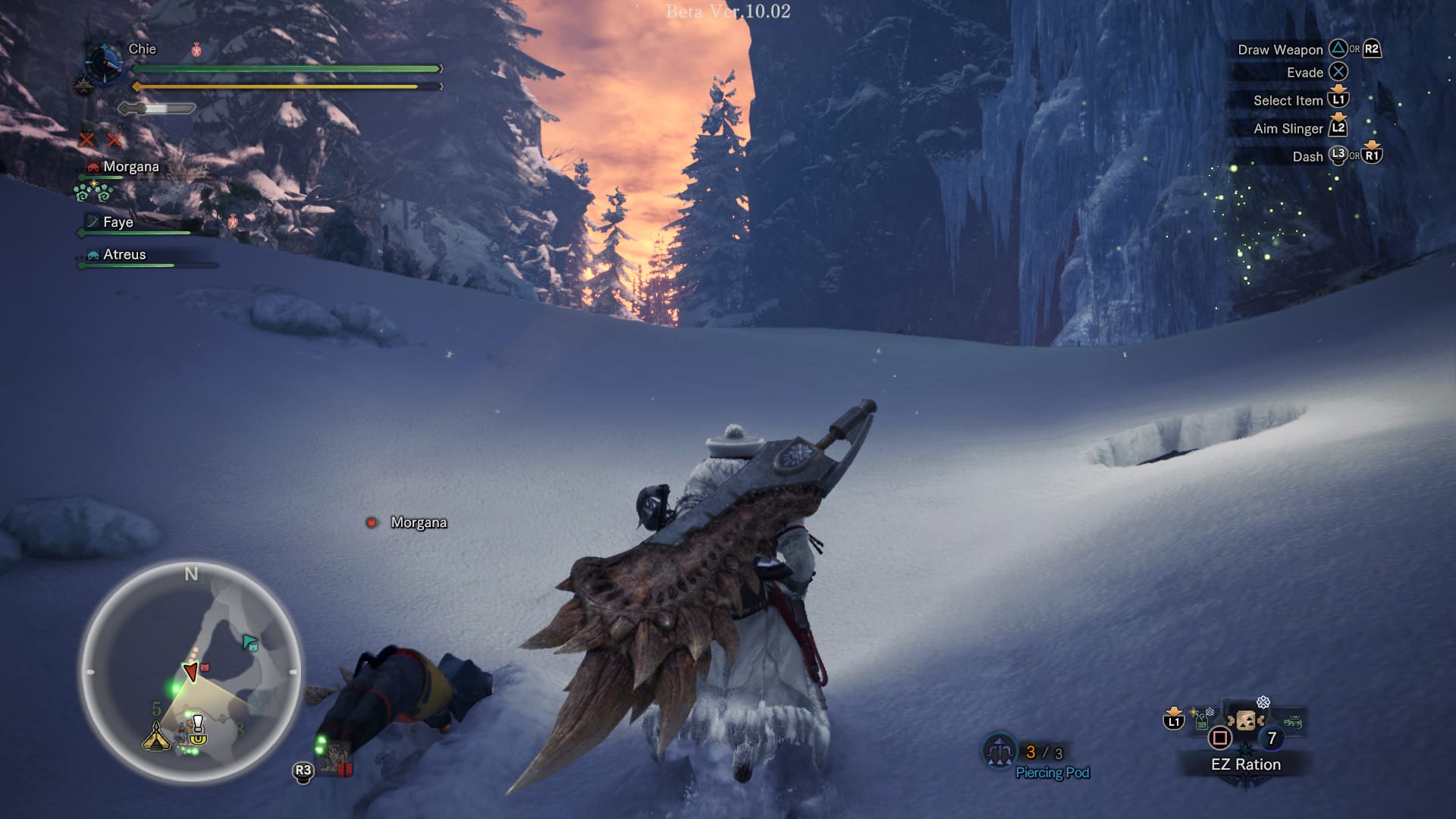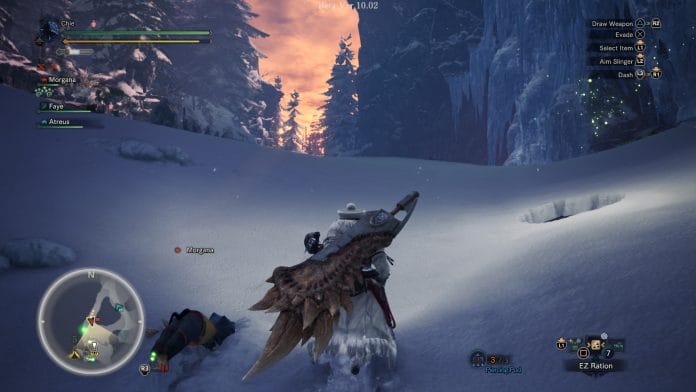 Monster Hunter World: Iceborne Hoarfrost Reach locale impressions
While the new monsters and combos were obviously a highlight of the beta, I was mostly looking forward to exploring the Hoarfrost Reach which is the new snowy locale. The beta doesn't even have the whole area available but it is breathtaking. It is littered with various points of interest like hot springs where you can take a break and warm up in the intense cold. Hot Drinks are an essential here just like Cool Drinks were needed in World's hotter areas. I know the next beta is available for a short time again over the weekend but don't be afraid to spend time going for a ride through the Tailrider monsters in each area.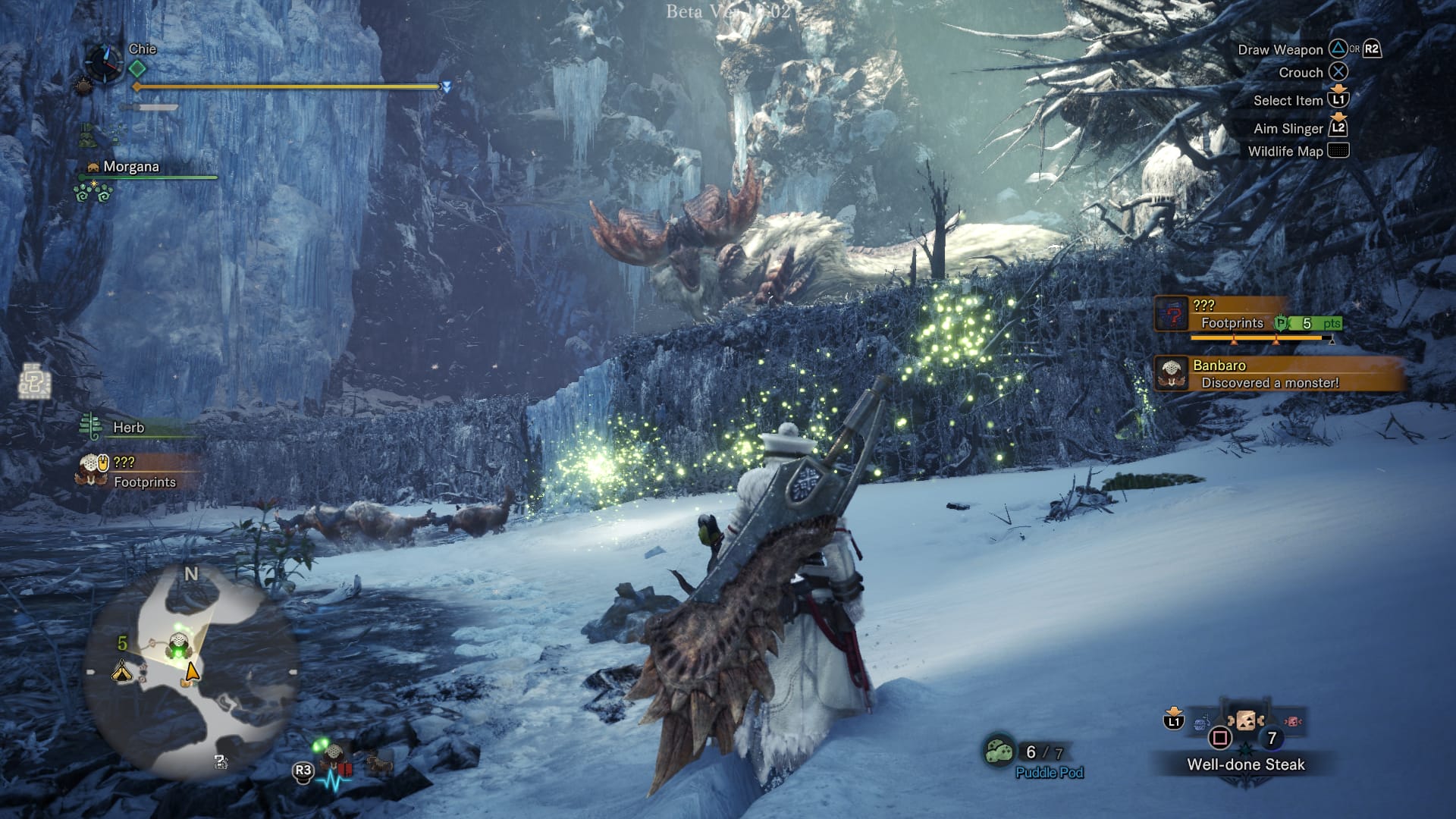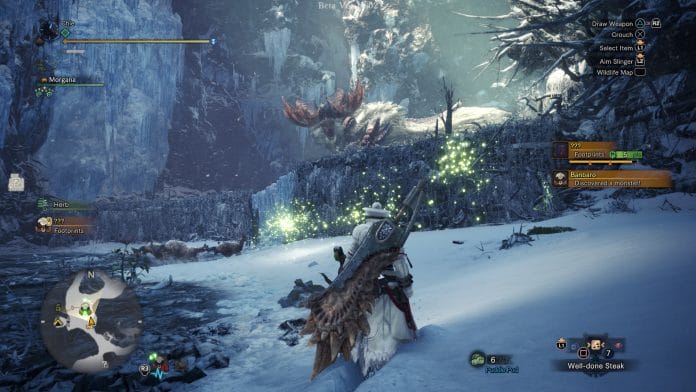 Monster Hunter World: Iceborne Master Rank and New Monsters
Most people experienced Monster Hunter games through the "Ultimate" releases outside Japan which already included G rank which is another skill level increase. Just like the gap between Low Rank and High Rank, G Rank followed High Rank. In Monster Hunter World, this is called Master Rank and that's what Iceborne brings alongside everything else new. The three quests here are all Master Rank ones. The Great Jagras quest here is a Master Rank variant. The Banbaro is what you should spend a lot of time on because you get to witness a turf war and get to more or less learn the environment. The Banbaro isn't difficult but can hit you super hard if you aren't careful. The real meat of the beta is the Tigrex who is very aggressive and hits hard. It is a bit disappointing to see the Tigrex not feel as aggressive in earlier entries but it is likely this can change in the final game. Tigrex is still a very good challenge for newcomers and will likely require some newer players to attempt the Tigrex in multiplayer. Speaking of multiplayer, the beta includes the new difficulty scaling which scales differently for 1,2, or more players unlike World's base game that was either solo or multiplayer scaling.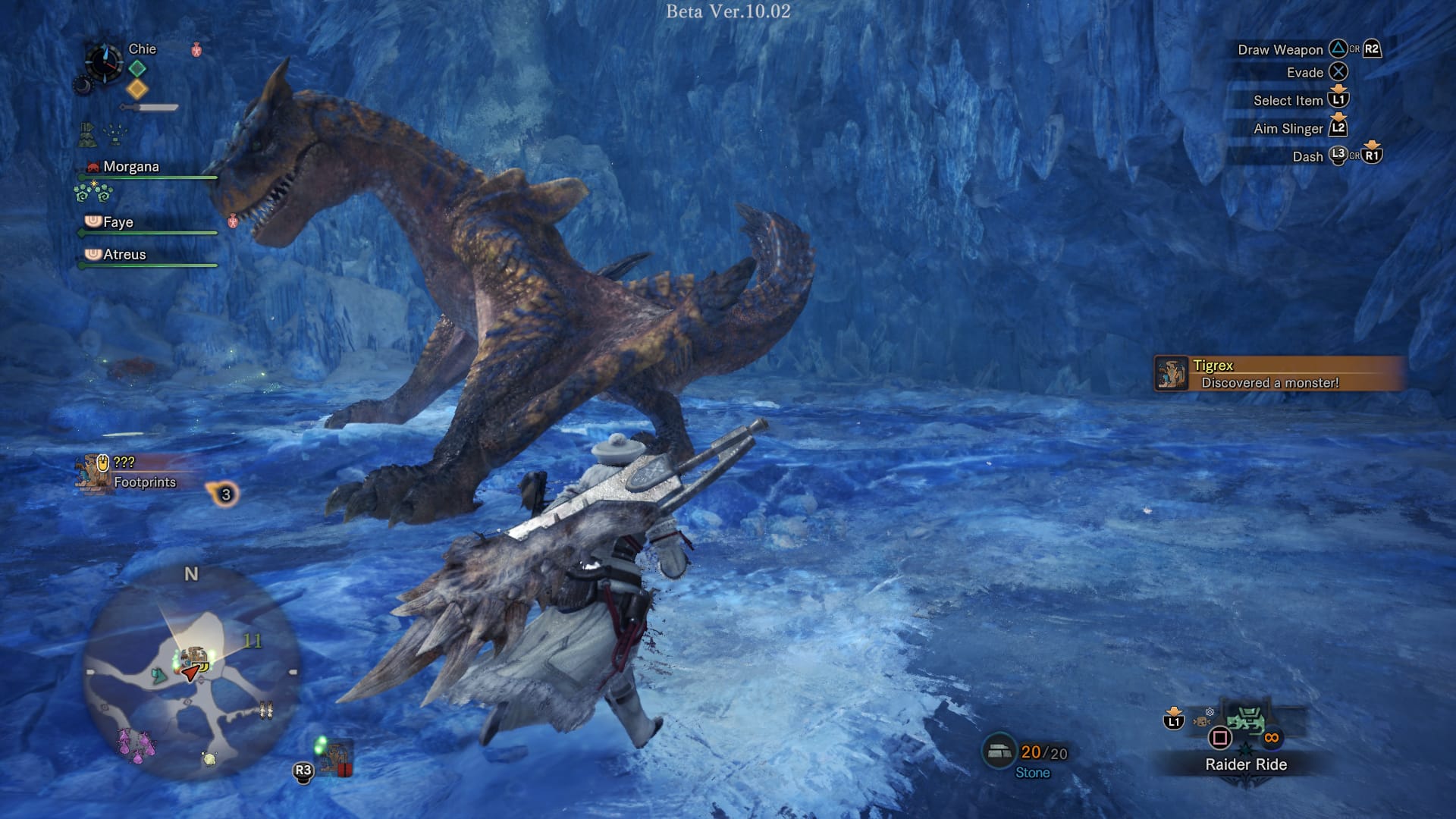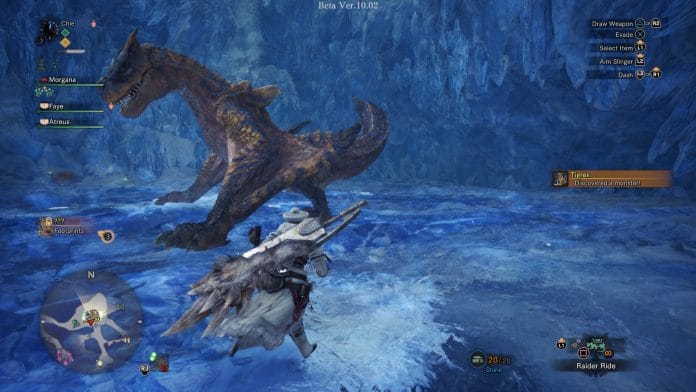 Monster Hunter World: Iceborne HUD Customisation and View Mode
Monster Hunter World allowed you to turn the HUD off for a faux screenshot mode but it was cumbersome and not really worth using in a time where most games have robust screenshot and photo modes. Iceborne's beta lets you individually tweak HUD elements in the display and also lets you go into a much better photo mode called View Mode. You can toggle player info, partner info, scoutfly notifications, minimap, large monster icon, button guide, objectives, slinger display, and even the item bar through the HUD options under Display Settings now.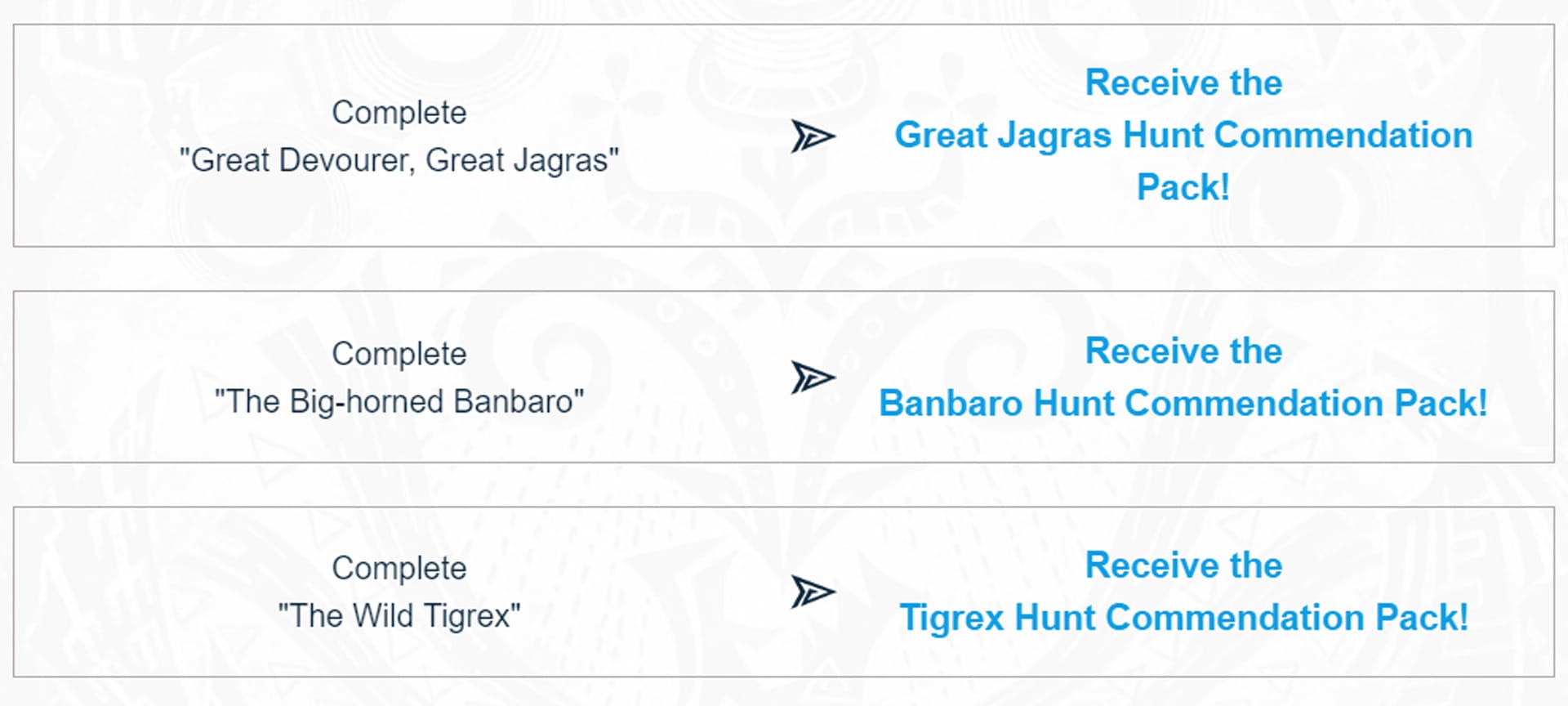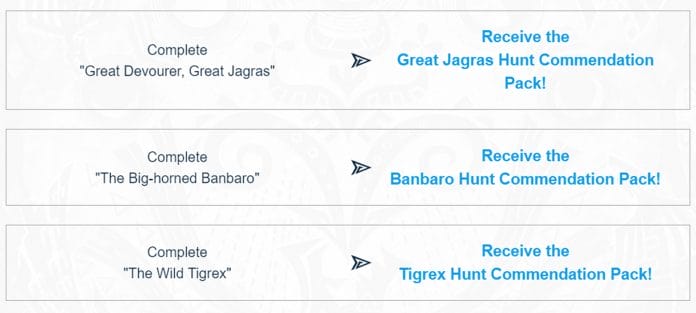 Monster Hunter World: Iceborne Beta rewards
Completing each of the three quests in the beta nets you an item pack reward so you can earn up to 3 item packs in this beta. If you missed out on playing the PS+ Beta, there is another beta this weekend. We will post when it goes live. The only downside to the beta right now is Capcom insisting on the 20 minute time limit that does not give new players a true taste of the game when quests give you more than double that amount of time for completion. I thought they would address that after the feedback from betas prior to the base game's launch.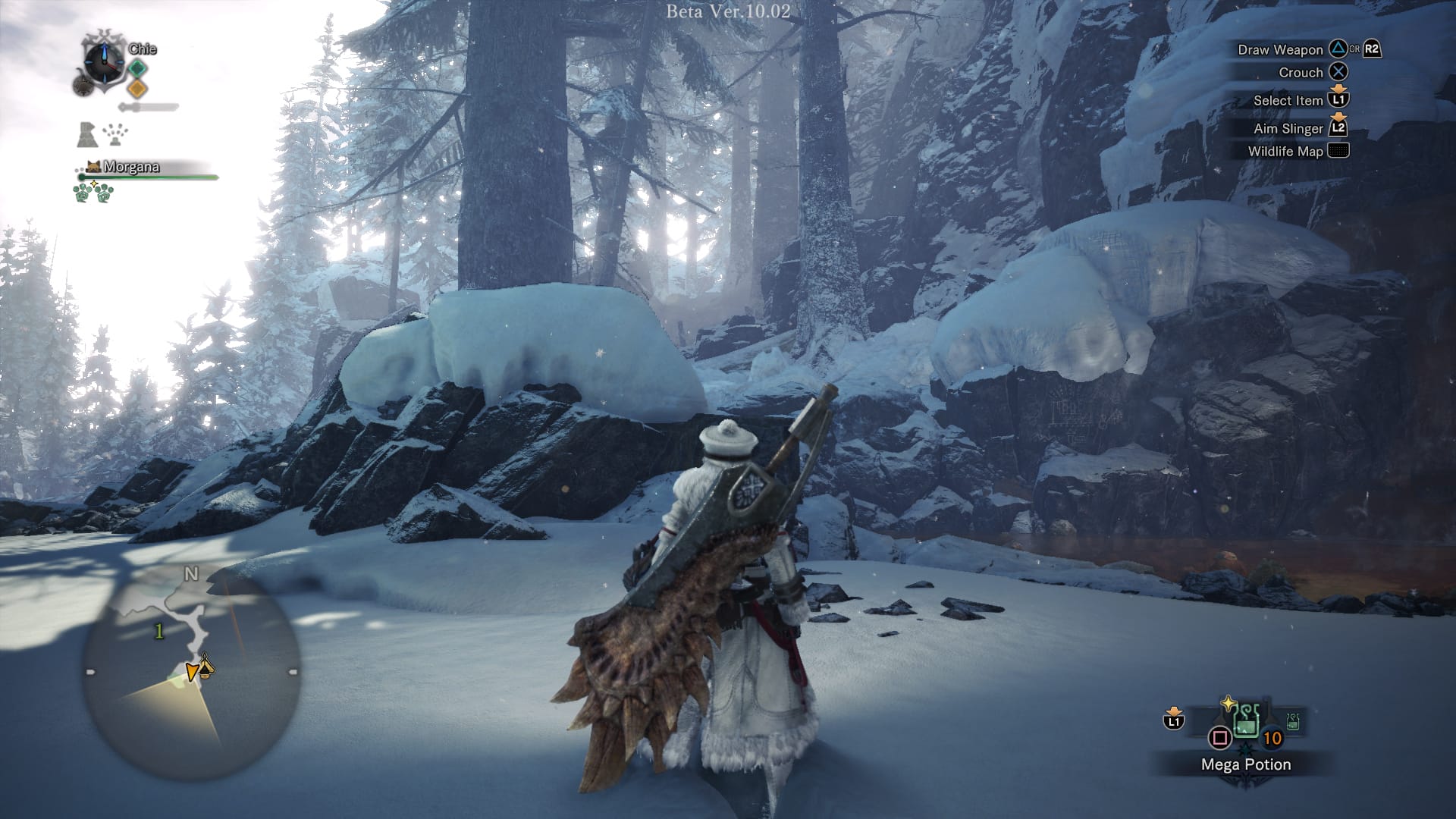 Overall, I'm looking forward to playing the quests again this weekend and spending more time in the Hoarfrost Reach and training area to learn new combos and get used to the new mechanics that change how every weapon plays. Monster Hunter World: Iceborne arrives on September 6 for PS4 and Xbox One. A physical release for India is yet to be confirmed.