My Hero One's Justice 2 from Bandai Namco Entertainment just released digitally on PS4, Xbox One, and PC. We've been playing it on PC and you can check out our review of the port here. The game was available to pre-order digitally on Steam until now. As of now, the game page is live here but the game cannot be bought in India. The Season Pass on the other hand, is available for purchase in India. When checking the SteamDB entry for the game, it appears that Bandai Namco Entertainment has disabled purchases from India and the current state of the game on Steam is similar to Dragon Ball Z: Kakarot albeit with the Steam page visible here for My Hero One's Justice 2. Check out a screenshot from it below: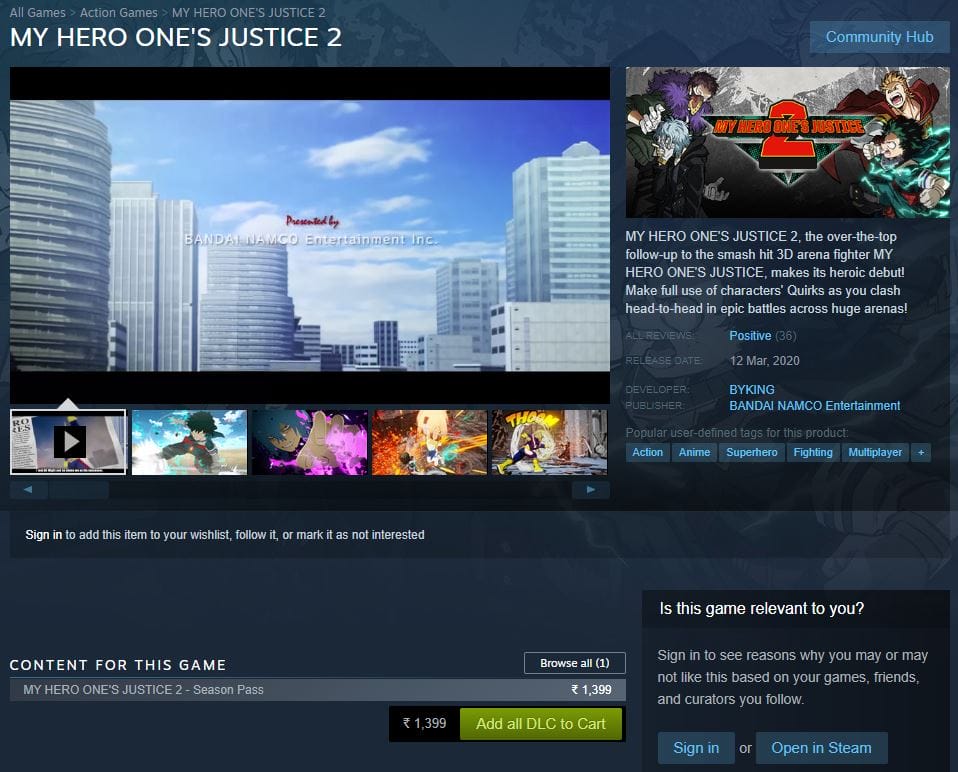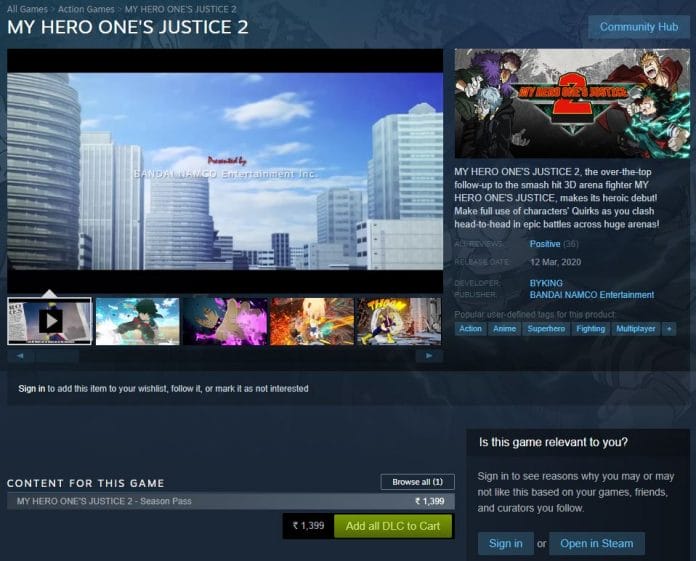 The Mako Reactor has reached out to Bandai Namco's India representatives as to why PC gamers aren't able to buy the game on Steam in India. We'll update this story if we hear from the company. As of now, it is not even clear if the game can be bought from a third-party store and activated in India.
My Hero One's Justice 2 is now available digitally on PS4 and Xbox One in India. The Steam version was available to pre-order until now at Rs. 1,999.