With Sony yet to announce a PS5 India release date, PS5 games have gone up for pre-order digitally on the PS Store. While an earlier listing that seemed to have been put up early, the PS Store now lists various games from Sony's PlayStation Studios and third-party publishers like Ubisoft. We were tipped off by readers about the India PS Store listing digital games for pre-order and we have been able to confirm it alongside the digital pricing for various PS5 games. Sony already revealed the PS5 India games pricing for retail earlier when the PS5 India price was confirmed.
The digital pricing is as expected for most games with Ubisoft sticking to the same Rs. 3,999 band for its own games. The listings also confirmed that Demon's Souls Digital Deluxe Edition is Rs. 6,899. Check out all the PS5 India game prices here. The page may not be viewable for some so I've attached a screenshot of the games and their pricing below. The NBA 2K21 PS5 price was already confirmed by 2K a while ago for India.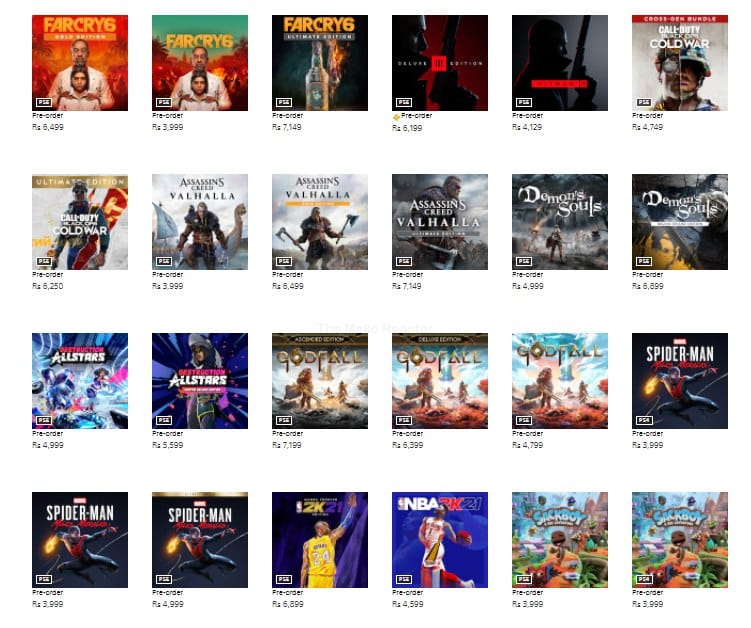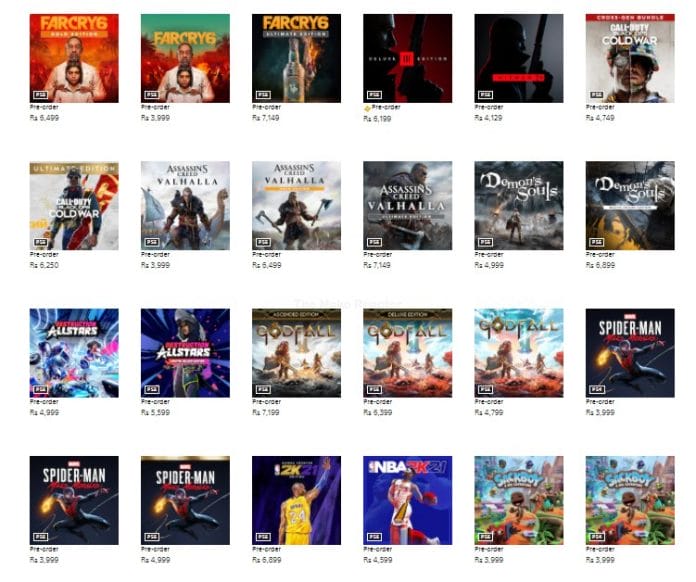 PS5 physical games prices for India
Demon's Souls – Rs. 4,999
Destruction Allstars – Rs. 4,999
Spider-Man: Miles Morales Ultimate Edition – Rs. 4,999
Sackboy A Big Adventures – Rs. 3,999
Spider-Man: Miles Morales – Rs. 3,999
PS5 India release date
Sony has not confirmed an India release date yet citing "local import regulations". However a recent change to its PS5 India trade mark filing suggests we should see a date in the near future.
Where to buy the PS5 in India
When will PS5 pre-orders begin in India?
Considering local import regulations is the reason given for the delay of a release date, safe to say pre-orders will begin once we have a PS5 release date.