While Sony is yet to officially confirm a PS5 release date for India, that hasn't stopped the company from updating its own website with a November 19 release date for the PS5 for India. Multiple readers of The Mako Reactor reached out to us about it and we've verified that the official India PlayStation website home page sports a November 19, 2020 release date for the PS5. No price has been mentioned for either variant. We have reached out to Sony for comment and will update this story when we hear from the company.
If true, it would mean that Sony has ironed out its trade mark issues as well as BIS concerns. Our sources in retail have confirmed that Sony has not informed them of an India release date or price just yet. This may be an error on the company's part. Previously Sony had told us a date was yet to be announced. We've included a screenshot of the home page below as it was when we initially published this story at 5:31pm IST on October 15, 2020. Right now (at 7:22pm IST) it appears to have been removed.
During the PS5 Showcase last month, Sony stated the PS5 release date would be November 12 in US, Canada, Japan, Mexico, Australia, New Zealand, and South Korea. The rest of the world gets it on November 19. Though Sony has stated that "availability in each region subject to local import regulations".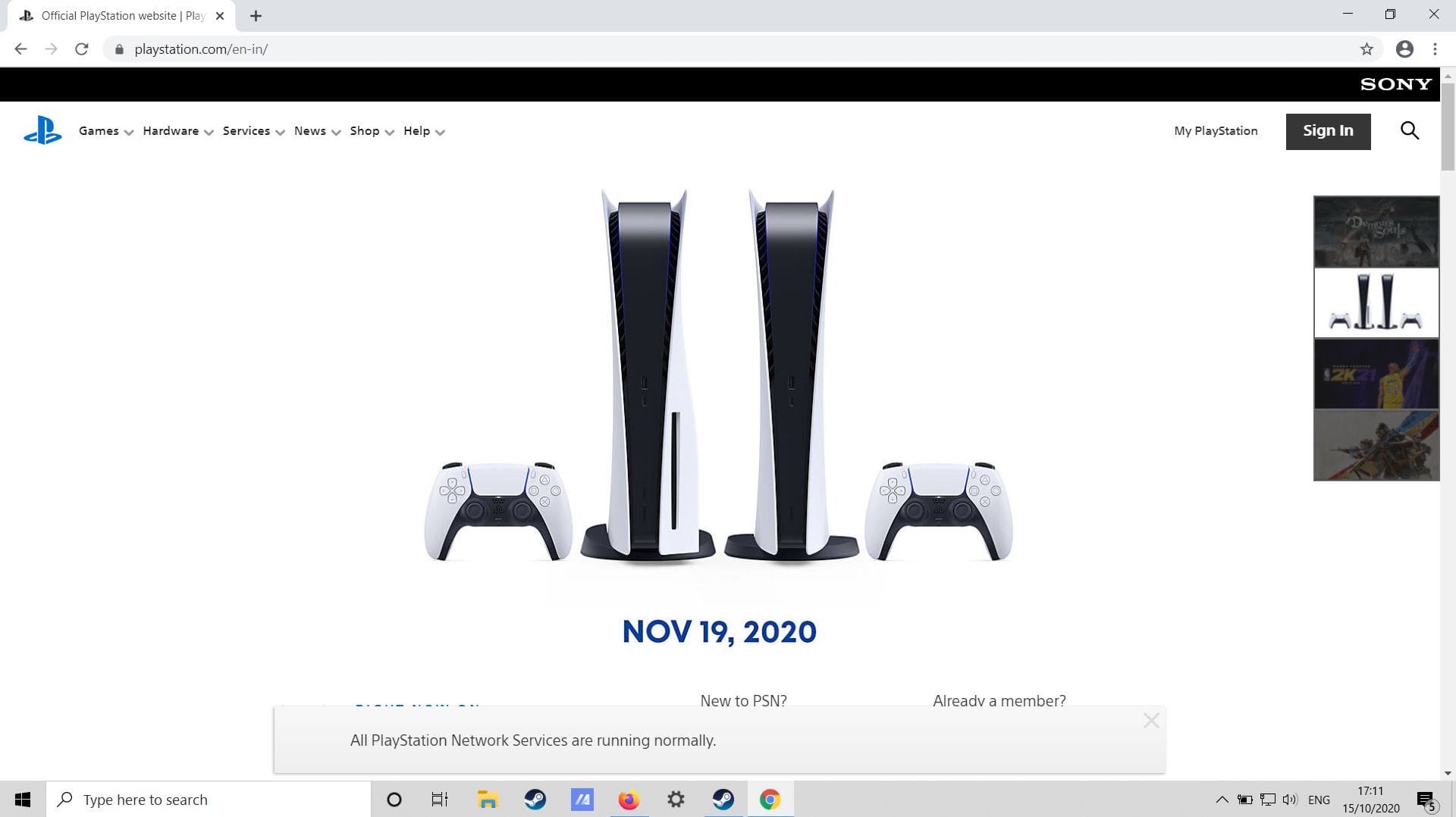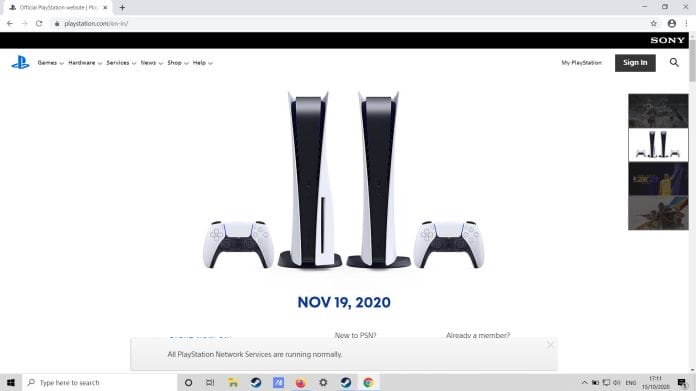 Where to buy the PS5 in India
When will PS5 pre-orders begin in India?
It's quite likely that pre-order registrations exist to judge if audiences are interested in the console before its price has been revealed and pre-orders can begin in earnest. Those we spoke to both on Sony's approved list of PS5 sellers and off it had told us the same thing: they're optimistic of the PS5 making it here as per the "late 2020" release window but have not been informed by Sony of any new developments just yet.
Update at 7:22pm IST on October 15, 2020: story edited to reflect that the PS5 release date has been removed.