While the PS5 is yet to get an official India release date and price or even pre-orders, it appears that Sony does not have the trade mark for the PS5 in the country either. Rather, the first PS5 trade mark application in India appears to have been filed on October 29, 2019 by one Hitesh Aswani of Delhi as per publicly viewable documentation. Sony only filed an application for it on February 6, 2020. The Mako Reactor was tipped off by net neutrality and content regulation journalist Aroon Deep of this development. These details are visible on the Indian Government's Public Search of Trade Marks site which you can see for yourself by putting 'PS5' in the text box next to 'Wordmark' and '28' as the class value.
At the moment, the company's trade mark application for the PS5 in India as well as Aswani's have been "Opposed". The status of a trade mark application being opposed occurs when a third-party believes there is similar trademark published in the Trade Marks Journal or if the trade mark is alleged to be non-distinctive according to patent and trade mark attorneys L.R. Swami and Co.
Is this the reason for the PS5 delay in India?
Naturally, we reached out to Sony to ask if this trade mark debacle is the reason for the delay of the PS5 India launch and if it would consider another option akin to how Asus launched its smartphones recently, forgoing the Zenfone branding for India altogether.
"Thank you for bringing this to our attention, however we have no comments at this stage," reads an email from a spokesperson for Sony India.
While we're not legal experts, those in the field have told us that it is unlikely for this to be a major stumbling block for Sony. As long as it is able to prove its good will and existence prior to the initial filing done by what seems to be seemingly an unrelated individual, it should have no problems releasing the PS5 in India, though being day and date with the rest of the world is still an unknown. Furthermore, in Asus' case, the Zen trade mark was held by an Indian mobile phone company rather than an individual as it seems to be with Sony. If anything, it highlights the perils of not registering trade marks in India. For what it's worth, the PS5 was trade marked in Japan in 2006 despite only being slated for release in 2020.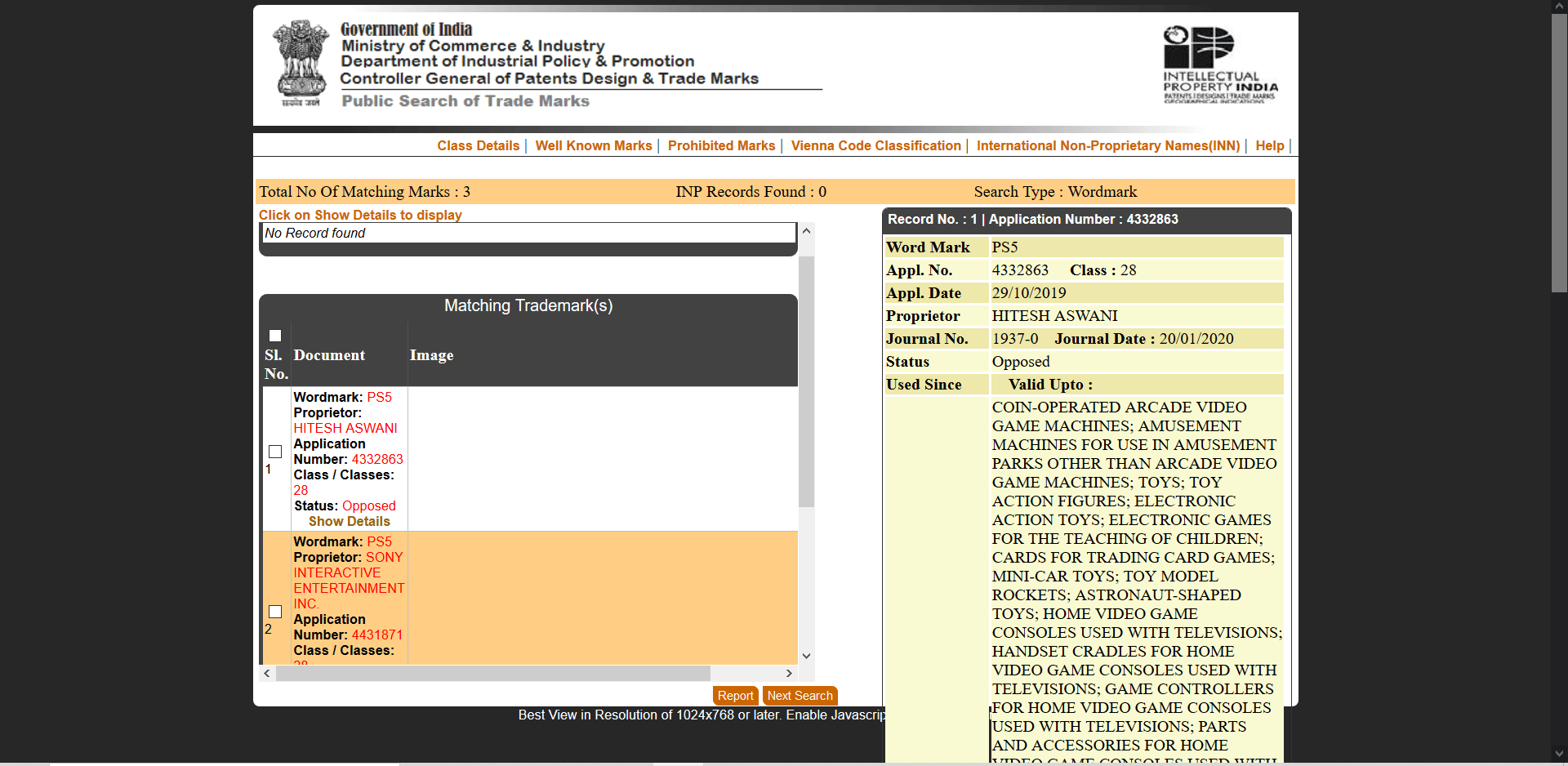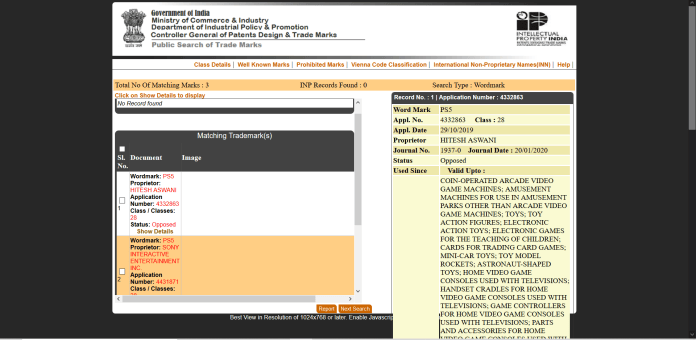 PS5 India release date
While one report suggests a PS5 release date is in the offing, you might not want to hold your breath for a Diwali launch. You may be in for a longer wait. During the PS5 Showcase Sony stated the PS5 release date would be November 12 in US, Canada, Japan, Mexico, Australia, New Zealand, and South Korea. The rest of the world gets it on November 19. Though Sony has stated that "availability in each region subject to local import regulations". However if you're in India, you may be in for a wait. In an email to The Mako Reactor, Sony has confirmed that there is no PS5 India release date just yet.
"The launch date has been erroneously communicated as November 19, 2020 whereas it is officially yet to be confirmed," said a spokesperson for Sony over email at the time. "We will keep you posted once the launch timing is announced."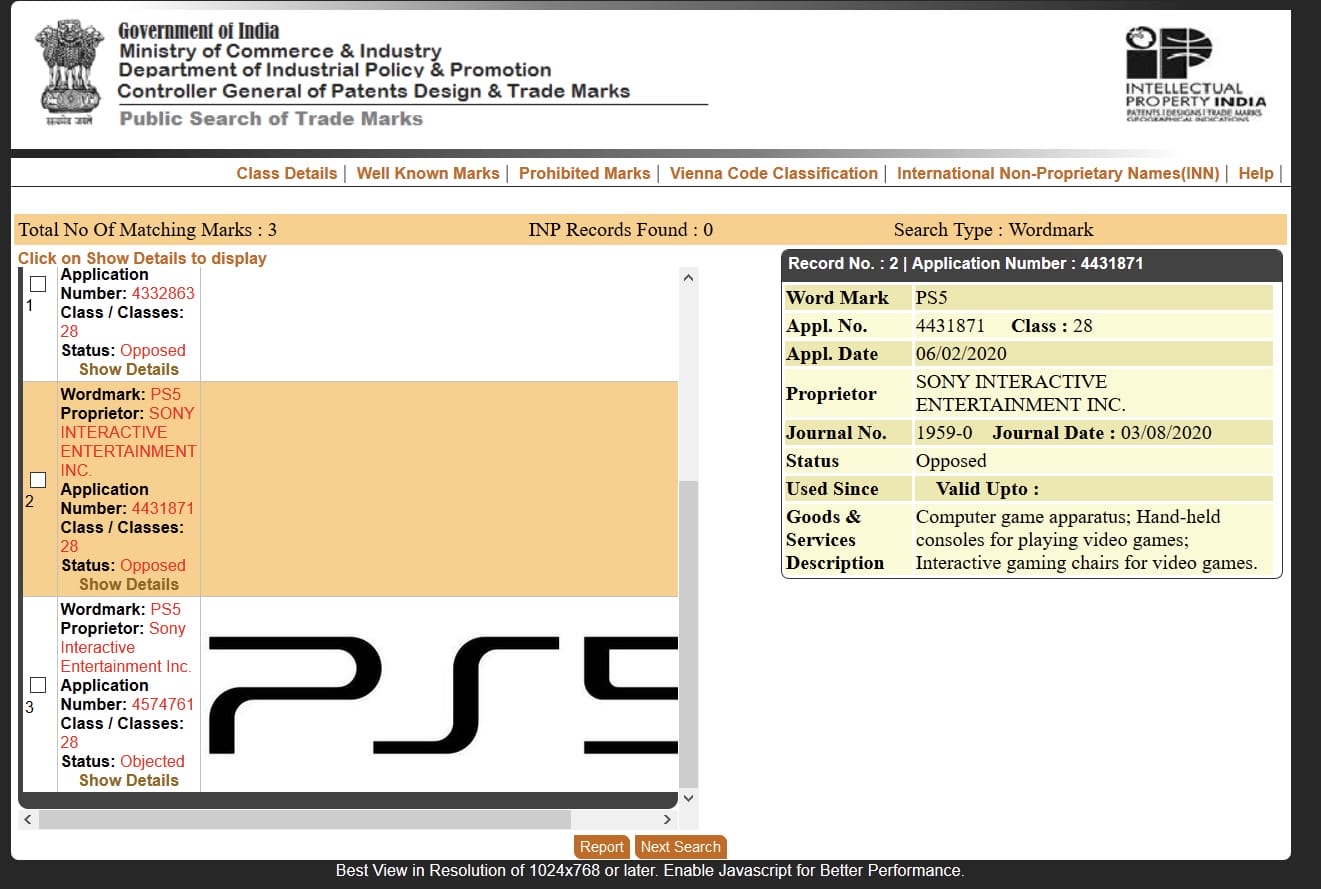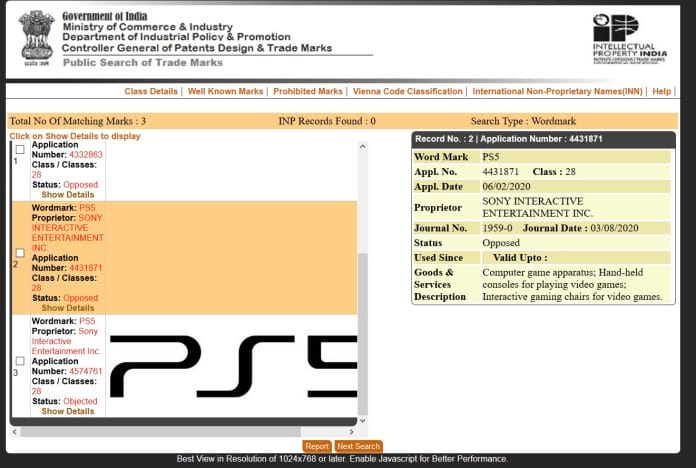 PS5 India price
Although Sony is yet to reveal how much the PS5 would cost in India, importers speaking to us have suggested a price of around Rs. 55,000 or so for the PS5 with a disc drive. They have no plans of bringing in the PS5 Digital Edition citing zero demand from their customer base. We would not recommend this option as you will not get any warranty or official support from Sony if you face any issues down the line.
PS5 games India price
While Demon's Souls is priced at $69.99 in the US PS Store, it might be priced at Rs. 4,999 in India. The India PS Store link isn't live for the game, some users like Arjit Sharma have been able to login after trying to pre-order from the UK PS Store which reveals a price point of Rs. 4,999 while Gadgets 360 discovered Destruction AllStars to sport the same price as well. It is possible these are test pages or placeholder prices. We have not been able to verify this ourselves and the page seems to be down right now. We've reached out to Sony to know if this will be the retail price as well. In the past, $59.99 releases have been Rs. 3,999 here. Rs. 4,999 could mean that Sony's first party releases will be Rs. 4,999 in India going forward.
PS5 India launch availability: will all stores have it?
Given that only six stores have the PS5 listed, it's safe to say that Sony has a preferred partners list and they're on it. No independent retailers appear to have any PS5 listings at the moment. It will be interesting to see if more stores stock the PS5 at launch in India. While we have asked Sony if it would be exclusive to these outlets, there's been no reply to our request for comment just yet. With supplies expected to be limited, we don't expect most Indian game stores to stock the PS5 officially at launch in the country.
With so many unknowns at this point of time and Sony's lackadaisical attitude towards protecting its own trade marks , it's no surprise that Indian gamers are considering other options such as the Xbox Series X. Granted Microsoft's console was available in limited quantities for pre-order with around five or six Xbox Series S available for every Series X, but it shows at least one company is interested in staying competitive despite India being a PlayStation nation.
Update on October 6, 2020 at 5:45pm IST: added comment from Sony India.