With Xbox Series X and Series S pre-orders live from 9am today in India, it appears that Microsoft and its retail partners may have underestimated the demand for the more powerful of the two consoles. Within 15 minutes of being available for sale on Amazon India, the Xbox Series X sold out. Reliance Digital followed soon after with its site showing it out of stock as well. Meanwhile, Flipkart had the Xbox Series X and Series S listed as to be available for pre-order but only put them for sale an hour later.
However reports suggest the Walmart-owned company was not delivering to most locations. A cursory check to see if the site would deliver an Xbox Series X to our locations was met with the same result, we were met with the "no seller ships to this pin code" message.
Flipkart is not delivering to many pin codes

— Rahul C (@Rahulc9401) September 22, 2020
It's interesting that the Xbox Series X has already sold out considering that the Xbox One family of consoles were never big sellers in country, peaking at around 55,000 units sold between Xbox One, Xbox One S, and Xbox One X. However we did see a similar situation with the Xbox One X, which sold out during its launch week. Though at the time it was suggested that not more than 100 to 150 units made it to the country.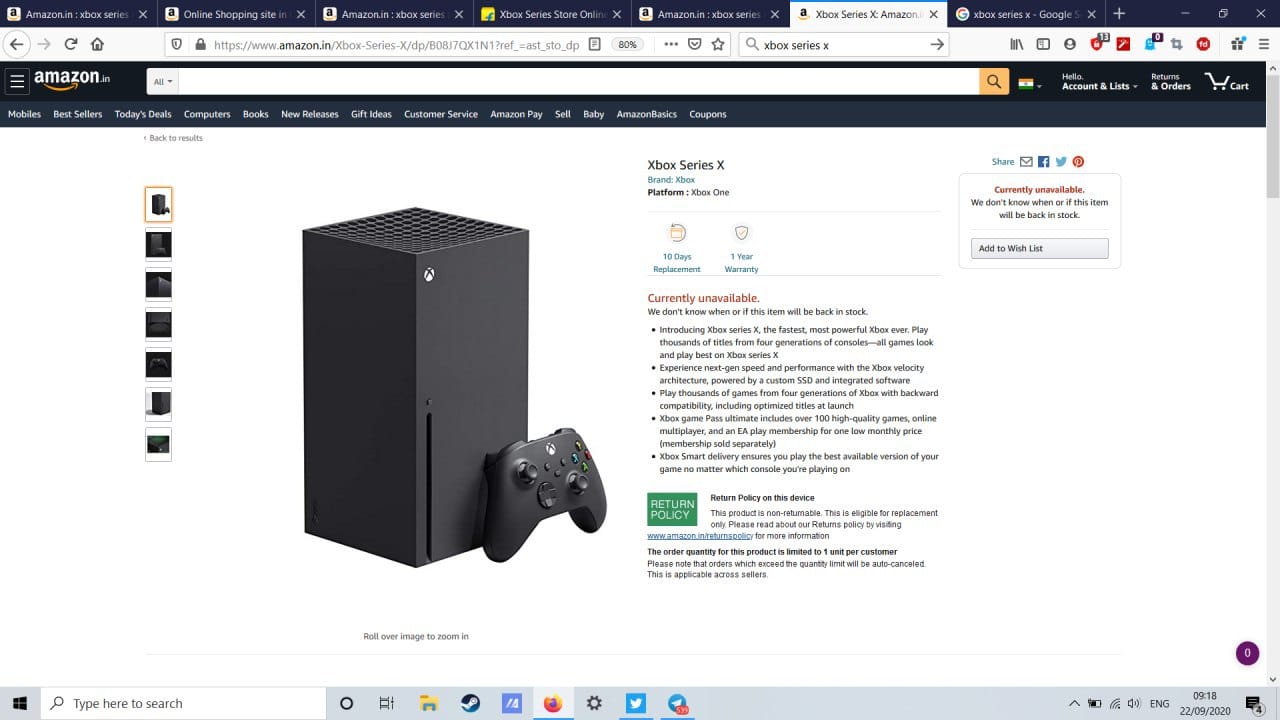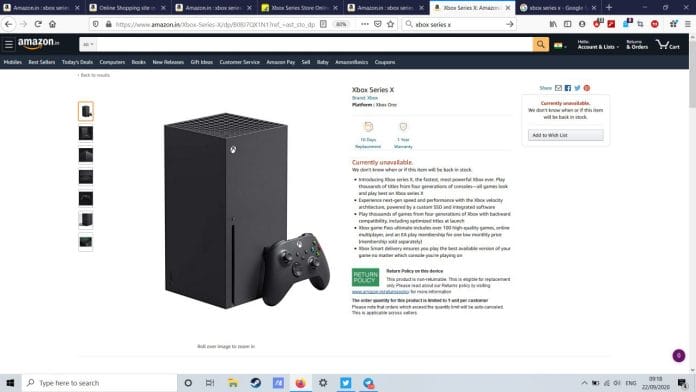 Considering that two out of three of Microsoft's online retailers have already sold out, we won't be surprised if the quantities were similar for the Xbox Series X. We've reached out to Microsoft India for comment as to when we could see the Xbox Series X available for pre-order again and will update this story if we hear from the company.
Expect local offline retailers to have the consoles available as well. Sources in the supply chain speaking to The Mako Reactor have confirmed that smaller independent game stores should be taking pre-orders too so check with your local game store.
While some may feel shortchanged by the Xbox Series X's short pre-order availability window for India, it's more than what we got from Sony. Despite being the market leader, there's been no clarity on a PS5 release date for the country let alone price or pre-order information.
And for its part, considering how poorly the Xbox One sold through its lifecycle, Microsoft has more to prove but at the same time, limit its risk. As some may recall, the quantity of Xbox One consoles brought in at launch was so high that Amazon India had to discount them by 20 percent a few weeks in.
Updated at 10:31am on September 22, 2020: added details of Flipkart not shipping to most locations.
The Mako Reactor has affiliate partnerships. These do not influence editorial content, though The Mako Reactor may earn commissions for products purchased via affiliate links.