Koei Tecmo and Gust's Atelier Ryza 3: Alchemist of the End and the Secret Key is releasing worldwide in about one month. If you've not kept up with it, Atelier Ryza 3: Alchemist of the End and the Secret Key will conclude Ryza's story on PS5, PS4, Switch, and Steam. Thanks to an early access code from Koei Tecmo, I've been playing a preview build of Atelier Ryza 3 on my laptop and Steam Deck. For this Atelier Ryza 3 PC and Steam Deck preview, I will focus mostly on the current state of the PC port and how it runs on Steam Deck. I'll have more thoughts about the story and gameplay closer to release. It is worth noting that this is a pre-release preview build of the game, so things could change in the final build.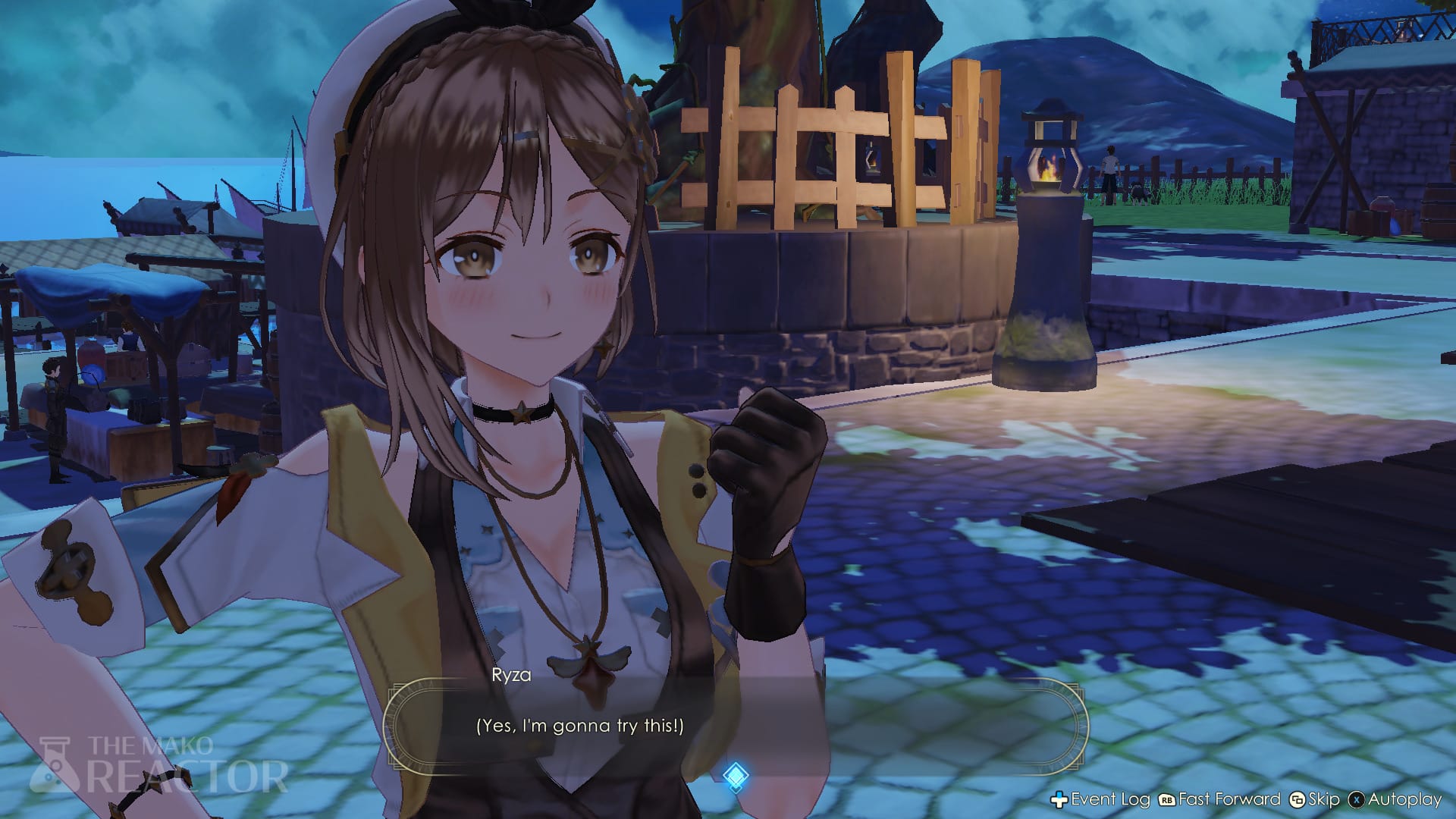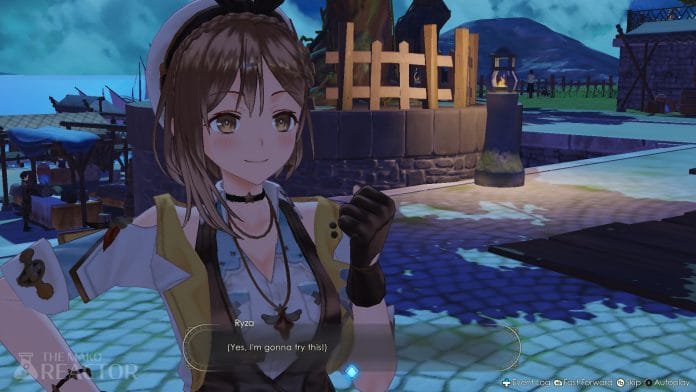 Atelier Ryza 3 PC graphics options
Atelier Ryza 3 supports resolutions from 540p to 4K. If you select a resolution higher than your monitor's refresh rate, it will downsample. Barring that, the display options let you adjust window mode (borderless, fullscreen, and default which is windowed), change the frame rate limit (30, 60, 120, 144, unlimited), and toggle v-sync. The Atelier Ryza 3 PC graphics options offer a lot of settings to tweak the image quality to your liking. Barring the low, standard, high, and custom presets, you can adjust or toggle the following: texture quality, shadow quality, local reflections quality (real-time local reflections), effect quality, anti-aliasing (off, FXAA, TXAA), depth of field, ambient occlusion, bloom, light shafts, draw distance, point light distance, grass draw distance, grass density, motion blur, post-processing, texture filtering, NPC density, shadow draw distance, water quality, animation distance (change the model animation distance settings), enemy move limit (toggle the maximum number of enemy moves), volumetric fog, LOD distance, terrain quality, and rain quality. That is a lot.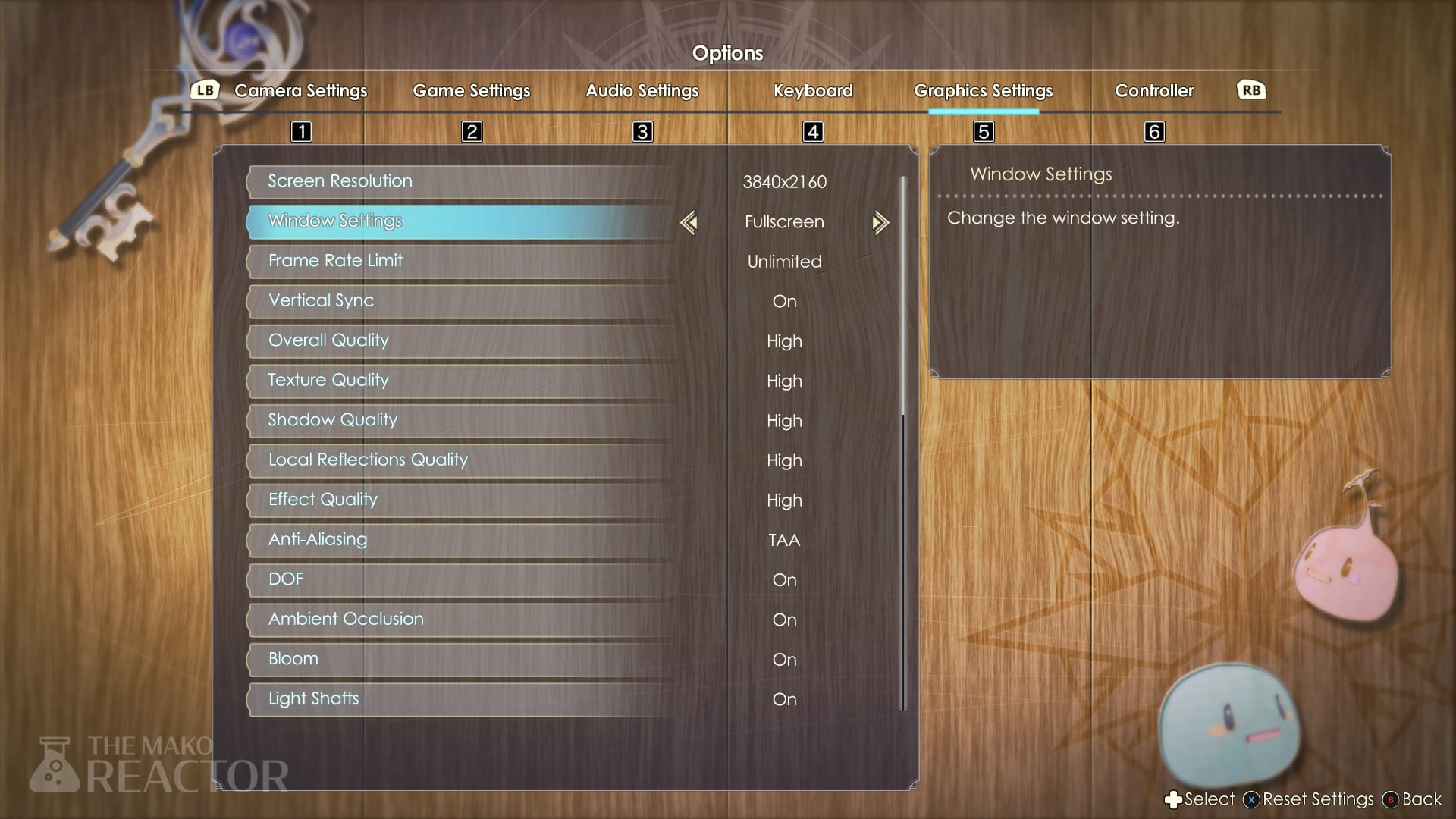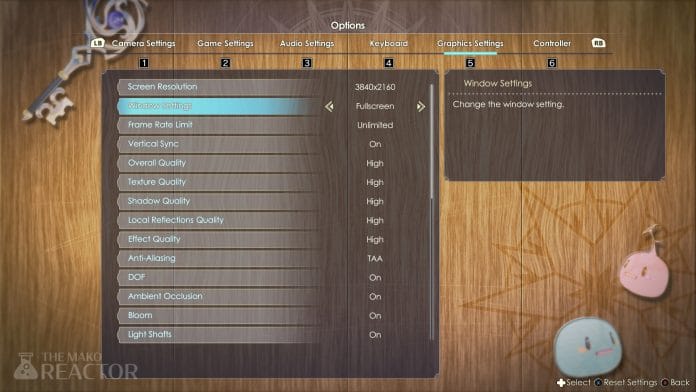 Comparing the Atelier Ryza 3 graphics options to Atelier Sophie 2 shows that many graphics options (everything following grass density and motion blur) listed above were not present in prior Atelier games on PC. It is going to be interesting to see how Gust's PC ports improve with the next release after Atelier Ryza 3. All the screenshots in this feature are taken from my Steam Deck either docked on my 1440p display or playing at 720p on the device itself.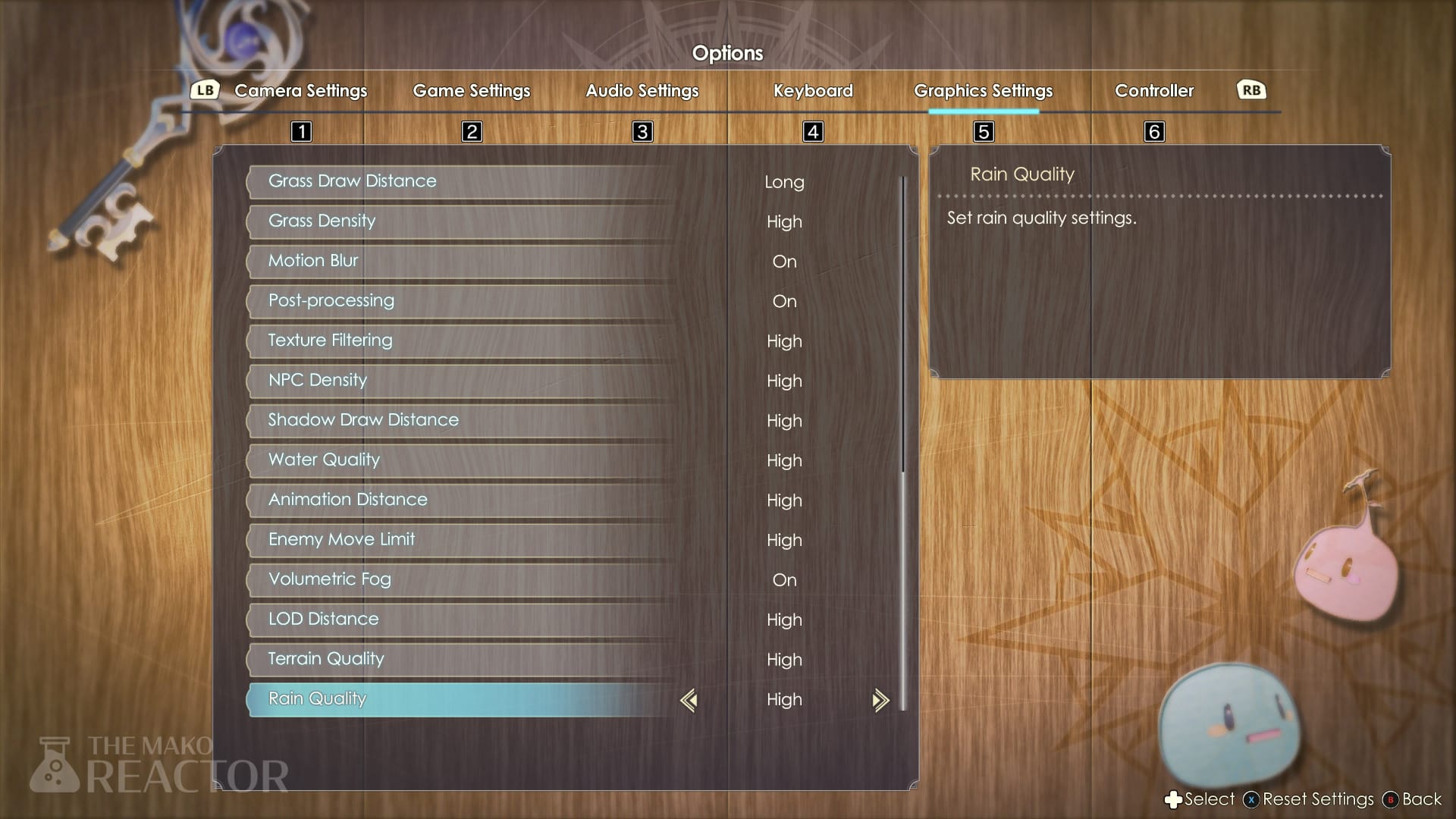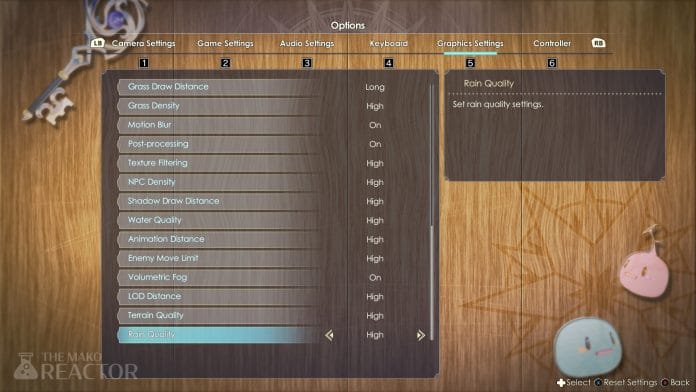 Atelier Ryza 3 PC control options
Atelier Ryza 3 has support for keyboard, keyboard and mouse, and controller inputs. You can set the button prompts to Xbox, keyboard, or keyboard and mouse from the settings. I saw no way to enable PlayStation button prompts. You can remap for all control options from the look of things here.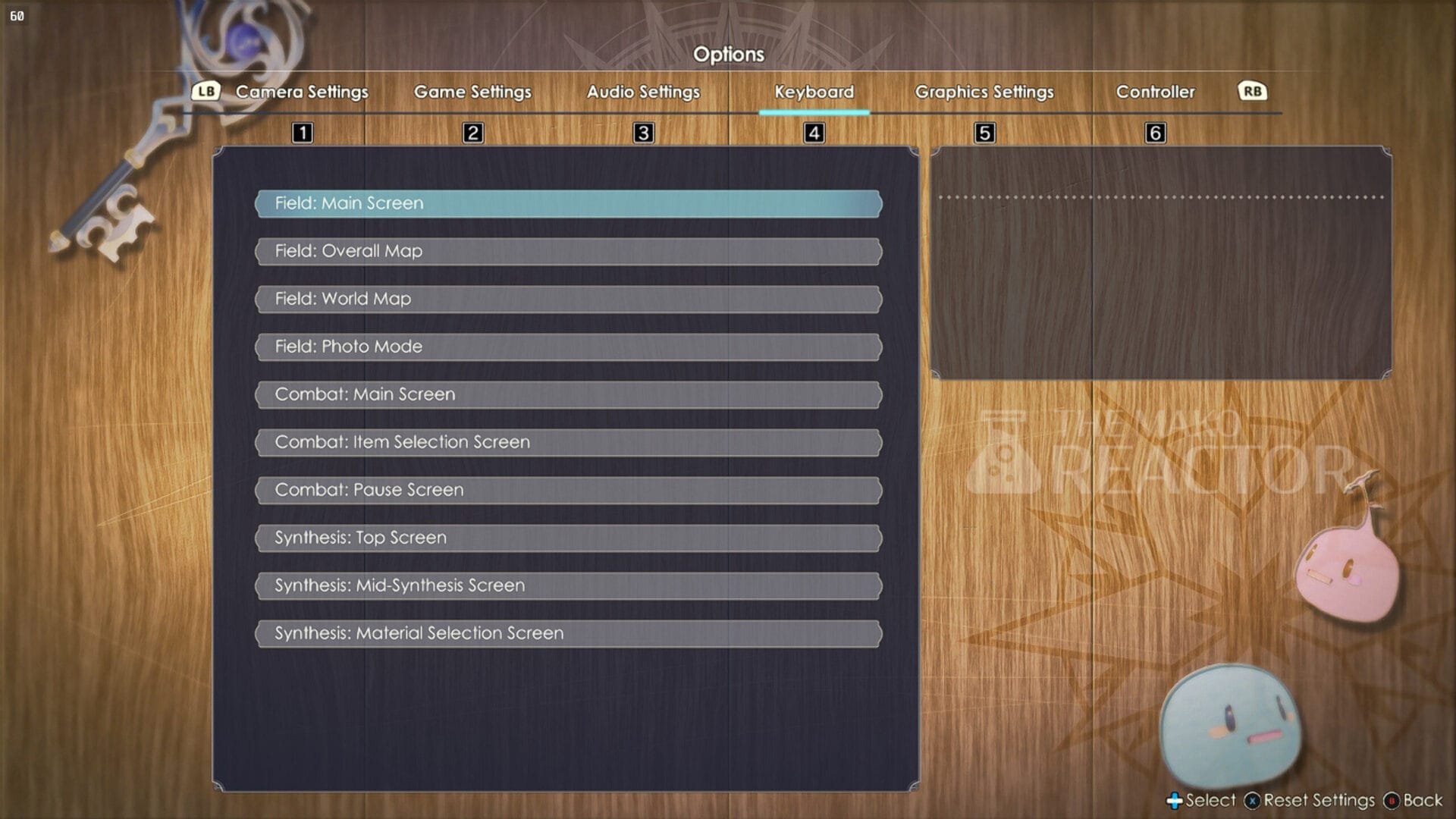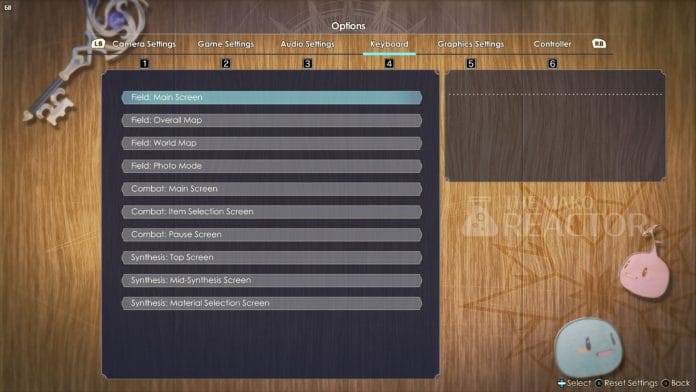 Atelier Ryza 3 PC performance – frame rate and resolution
On a laptop with an AMD Ryzen 5-3550H processor (2.1GHz Base speed up to 3.7GHz), 16GB DDR4 RAM, and an Nvidia GeForce GTX 1650 4GB GPU, I tested out Atelier Ryza 3 at 1080p. On its highest preset, it ran at above 30fps, but never exceeded 35fps unless indoors where it can hit the high 50s. On the low preset, I was getting about 48 to 60fps in the most-demanding locations. Indoors it ran at about 80 to 100fps on this preset. This is a pre-release build, so I expected this, but I'm hoping the final build can run better.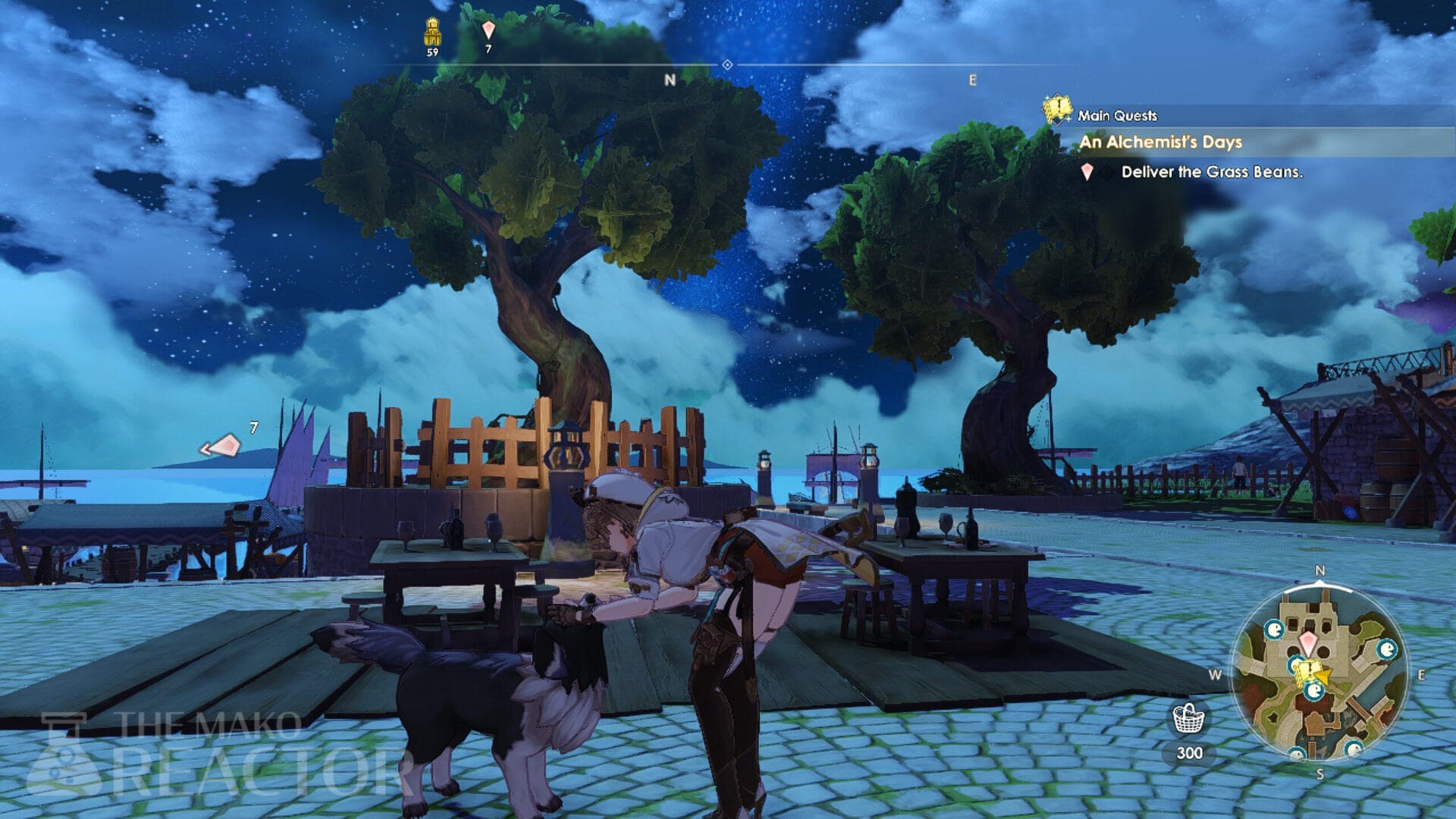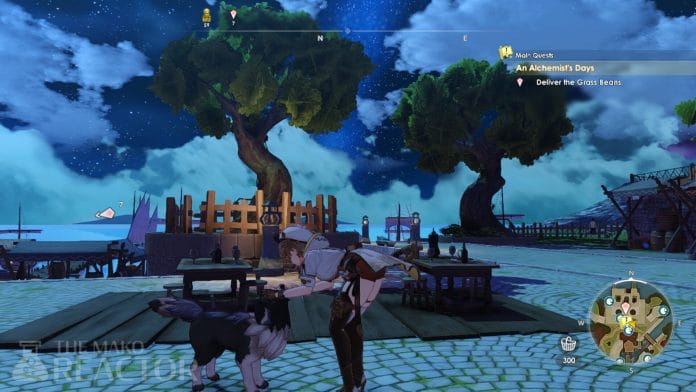 Atelier Ryza 3 on Steam Deck – is it playable?
Out of the recent Atelier games on Steam Deck, both Sophie 2 and Ryza 2 are marked as "playable" by Valve. Atelier Ryza 3 is playable by my testing in its current state, but there are a few issues. I've already let Koei Tecmo know these so they can hopefully be addressed. Right now, I managed to get the opening cut-scene playing without audio on Proton GE 7-48. Using default or Proton Experimental (bleeding edge) meant the opening video wouldn't play and result in a color bar pattern. Barring that, Atelier Ryza 3 has the same Steam Deck issue as the upcoming Fatal Frame release where the image constantly shakes until you change the resolution to anything else. Atelier Sophie 2 was in a rough state when I last tried it on Steam Deck, but it improved over time. I'm hoping Gust and Koei Tecmo can improve Atelier Ryza 3 for Steam Deck in the near future unless Valve sorts this out.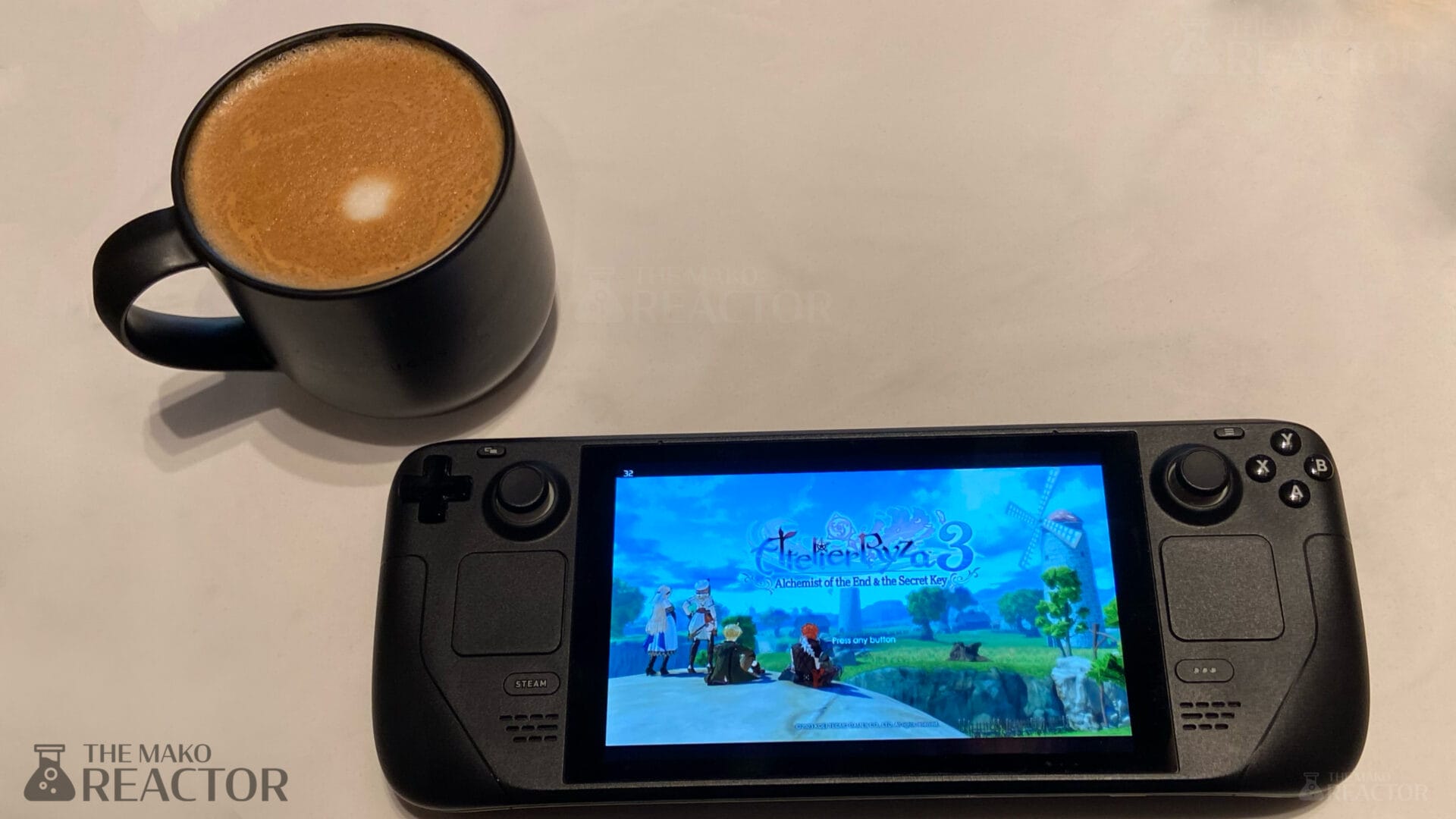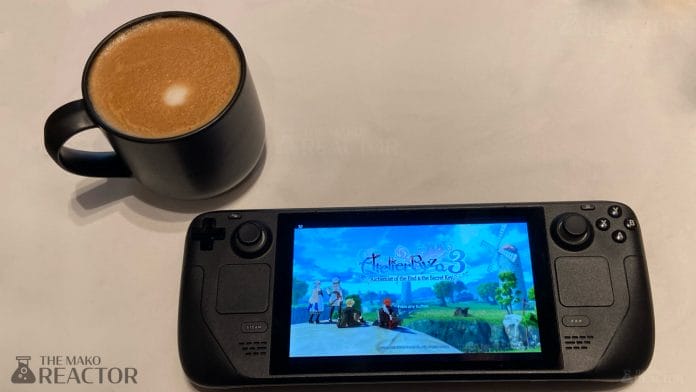 Atelier Ryza 3 in its current state needs work on Steam Deck, but it looks good. I even tested it on my 1440p monitor docked to check. Once I have access to the final build, I'll be checking it out on Steam Deck to see if performance has improved. I'm also curious to see how the game scales on Nintendo Switch given the last few Atelier games are great on Nintendo's hybrid, and also to see how the PS5 version is after Atelier Ryza 2 getting a subpar conversion.
Barring testing out the PC version on my laptop and Steam Deck, I've been impressed with the quality of life improvements made to gathering, and also combat. Atelier Ryza 3 looks to continue the trend of making things more convenient and faster for players in addition to still being a good entry point for newcomers. Despite the 3 in the name, I'm surprised and glad to see Gust and Koei Tecmo still make this approachable. I'm looking forward to digging into the final build of the game in the near future. Right now, the early hours of Atelier Ryza 3 have me very excited for the conclusion to Ryza's story. This is shaping up to be one of my favorite trilogies in gaming.
Atelier Ryza 3: Alchemist of the End and the Secret Key releases on March 24 worldwide for PS5, PS4, Nintendo Switch, and PC via Steam. Check it out on Steam here. Atelier Ryza 3: Alchemist of the End and the Secret Key also has save data bonuses, early purchase bonus, and more depending on what edition you're buying and what previous games you have played.