Last week, Azure Striker Gunvolt 3 from Inti Creates had a big announcement for the existing Nintendo Switch and Xbox versions. Read my Xbox Series X review here. Today, Inti Creates announced that Azure Striker Gunvolt 3 is coming to PS5 and PS4 this December. This release will feature 120fps on PS5, a new epilogue where you play as Gunvolt antagonist Zed, and more. All prior updates from the roadmap will be included in the base release on PS5 and PS4. Today will also see a new DLC pack – EX Image Pulses Elise & Asroc release for free (will be paid after two weeks) on Xbox and Nintendo Switch. Ahead of the Azure Striker Gunvolt 3 PS5 release date, watch the original English voice trailer for the game below:
Azure Striker Gunvolt 3 PS5 physical release
The official press release says it is a digital-only release on PS5 and PS4 priced at $29.99.
Azure Striker Gunvolt 3 Epilogue ATEMS contents
Alongside the Azure Striker Gunvolt 3 PS5 release date, Inti Creates detailed a new epilogue titled Epilogue ATEMS. This Epilogue will be available as a free update to existing platforms, and be included in the PS5 and PS4 version from the start. Epilogue ATEMS will feature ZedΩ as a brand-new playable character featuring new story content. It takes place after the events of the main Gunvolt 3 game story. Check out a screenshot below: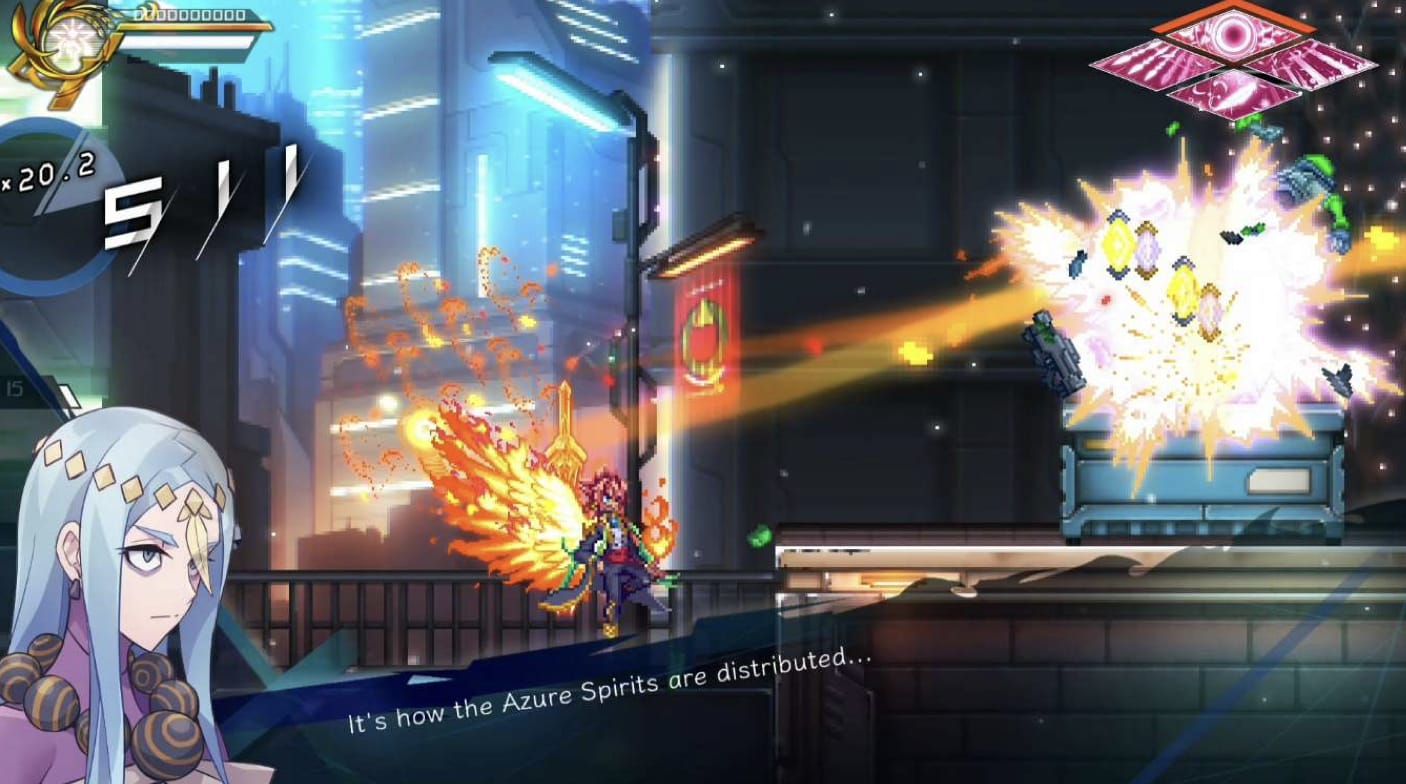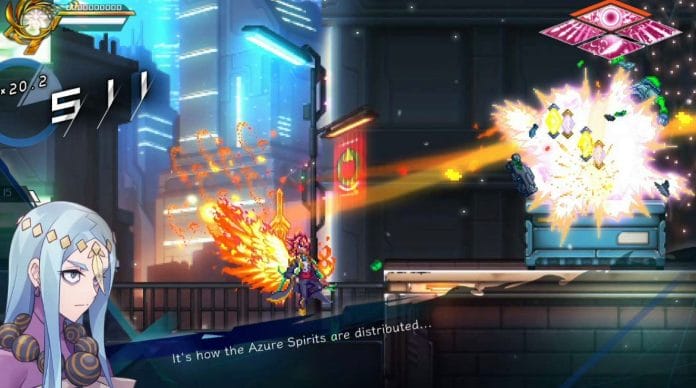 Azure Striker Gunvolt 3 Update Roadmap
Following today's Azure Striker Gunvolt 3 version 1.1.0 update, there will be monthly updates leading into December bringing in a total of 5 updates featuring modes, story content, new boss fights, and more.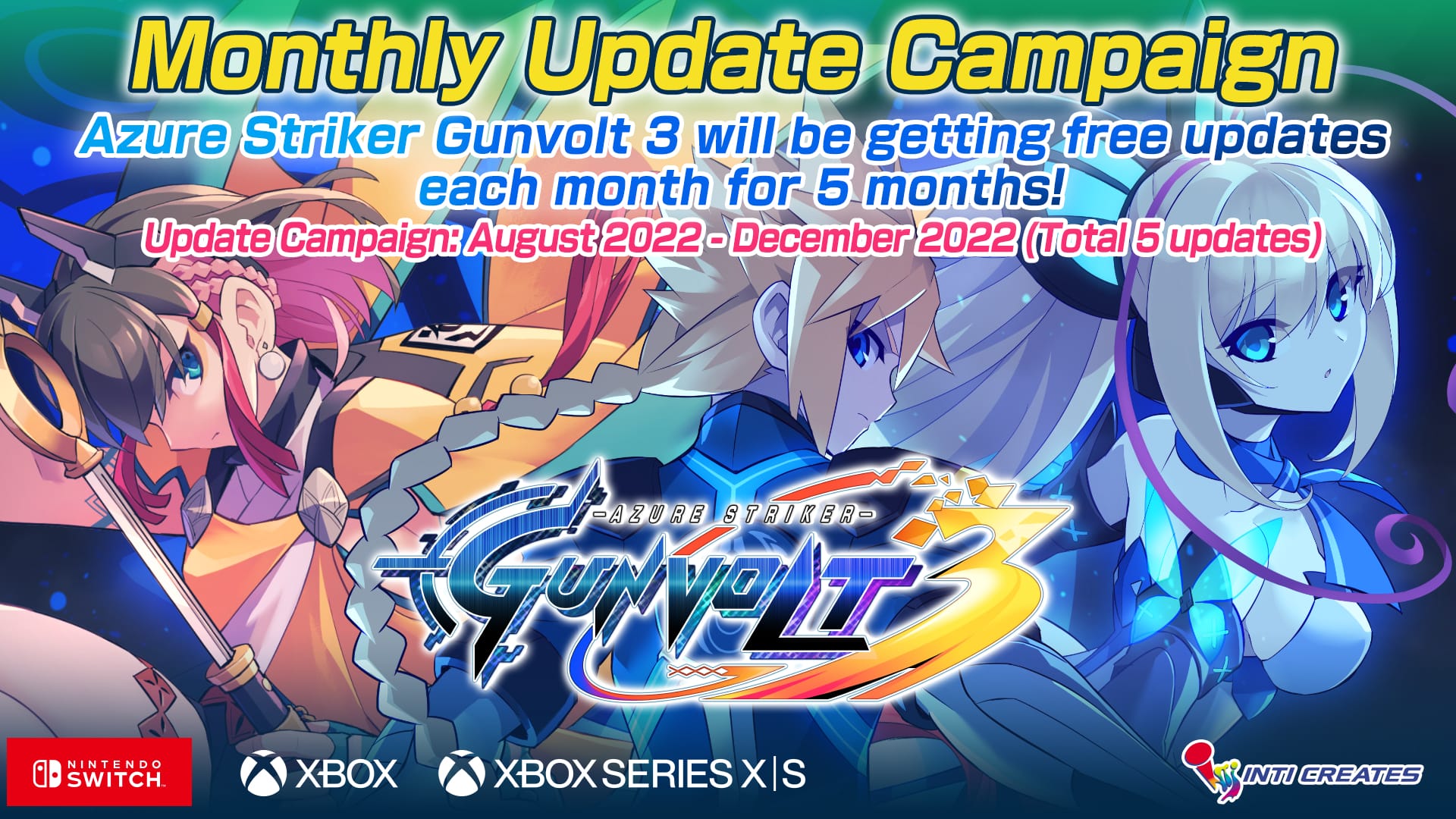 I already love the current state of Azure Striker Gunvolt 3, so these updates will likely make it the best game in the series and easily the biggest one. Hopefully the PC version ships with all updates from the start. I'm interested to see if the game gets an Xbox physical alongside the first two.
Azure Striker Gunvolt 3 is out now on Nintendo Switch, Xbox Series X|S, and Xbox One. It is coming to PC later this winter and will be out on PS5 and PS4 on December 15 worldwide. Check out the official website here.