ININ Games just announced that the Mitchell Corp-developed arcade game Osman/ Cannon Dancer is coming to the West on consoles for the first time in 2023. Cannon Dancer arrives in Q1 2023 with physical and digital versions. Cannon Dancer was only playable in arcades across Japan and North America, so this is the first home console release, and it includes new features. Strictly Limited Games will also be doing a Cannon Dancer physical release collector's edition. Watch the Cannon Dancer announcement trailer below:
Cannon Dancer features
Ported on modern consoles for the first time in history
Classic retro games mechanics, praised for their speed and agility
A total of six stages set in different, exotic locations
Three different types of power-ups
Tons of bosses and enemies
Variety of wondrous retro scenarios and graphics with bright and even psychedelic colors, related to the final bosses of each stage
Rewind feature
Save and Load feature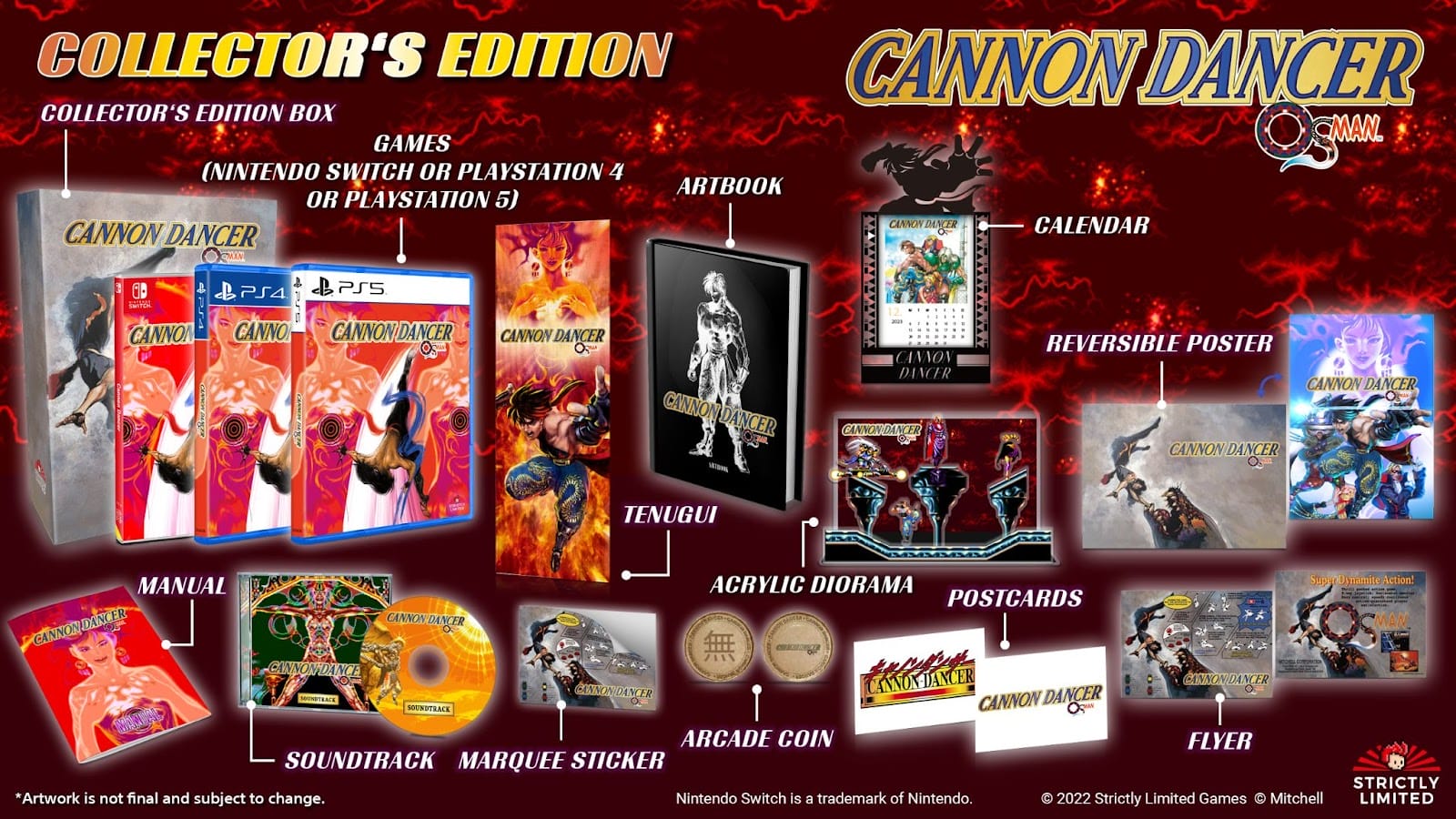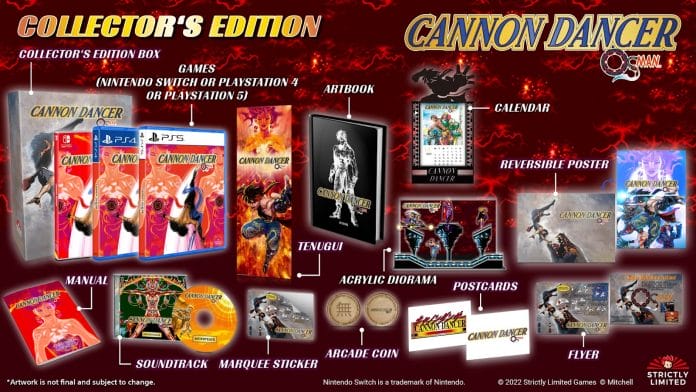 Cannon Dancer Collector's Edition pre-order and contents
The Collector's Edition will include the following:
Cannon Dancer Game + Game Manual
High-quality Collector's Edition Box
Artbook (B5)
Soundtrack in Jewel Case
Tenugui (Japanese-style towel)
Arcade Coin
Acrylic Diorama
Reversible Poster (A2)
Arcade Instruction Flyer (A5)
Calendar & Photo Frame (metal) with 2023 Calendar
Postcards
Marquee Sticker
Pre-orders for the Cannon Dancer physical release will go live on Strictly Limited Games from September 18 at midnight CEST for PS5, PS4, and Switch.
Cannon Dancer releases in Q1 2023 for PS5, PS4, Xbox, and Nintendo Switch worldwide.