At the NISA Showcase 2022, NIS America announced that that recently-released remaster of the PS2 classic GrimGrimoire by Vanillaware is coming to the West on PS4, Nintendo Switch, and also on PS5 in the form of GrimGrimoire OnceMore. The game released in July this year in Japan on PS4 and Nintendo Switch, so this PS5 version is new for the West. A GrimGrimoire OnceMore Limited Edition was also announced for all platforms. Watch the GrimGrimoire OnceMore English announcement trailer below:
GrimGrimoire OnceMore dual audio
GrimGrimoire OnceMore has dual audio support with English subtitle options.
GrimGrimoire OnceMore Limited Edition for Switch, PS5, and PS4
The GrimGrimoire OnceMore collector's edition titled the LE is available to pre-order here and it includes the following: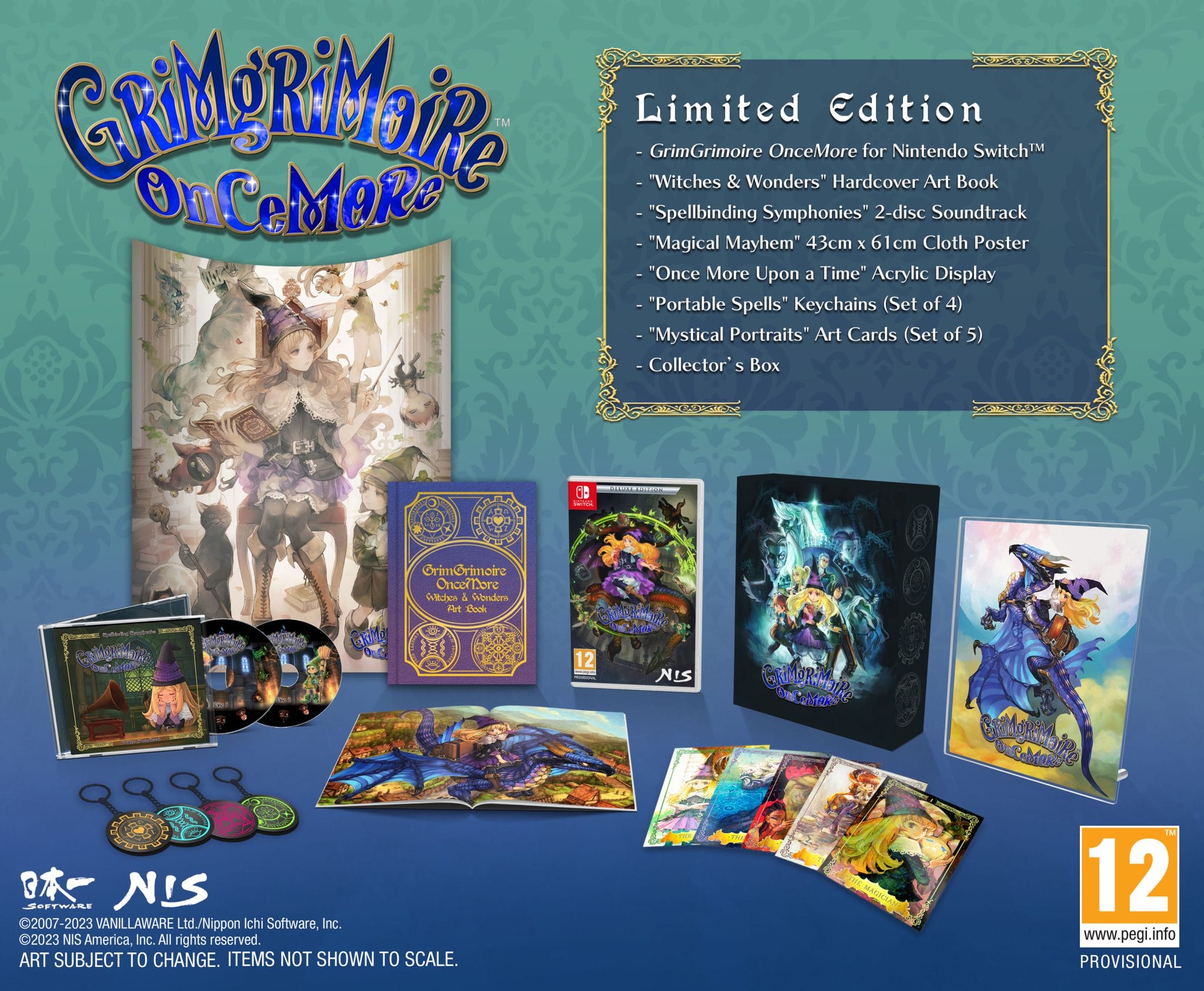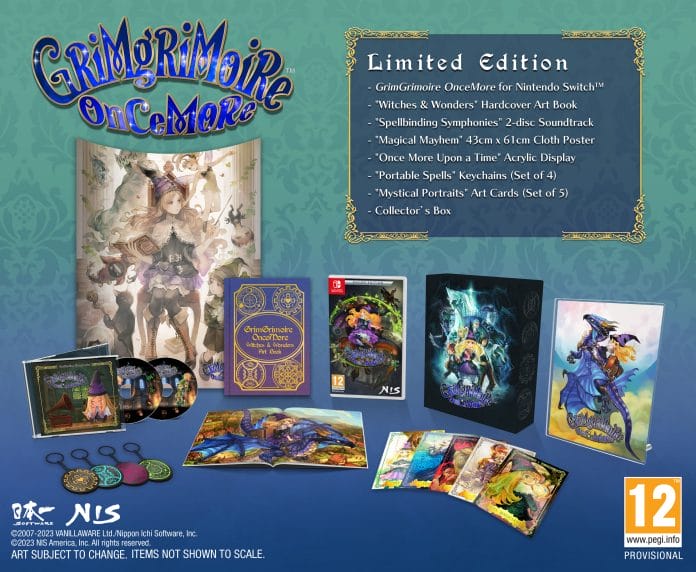 GrimGrimoire OnceMore physical release for Switch, PS5, and PS4
The GrimGrimoire OnceMore physical release is titled the Deluxe Edition. It includes the following: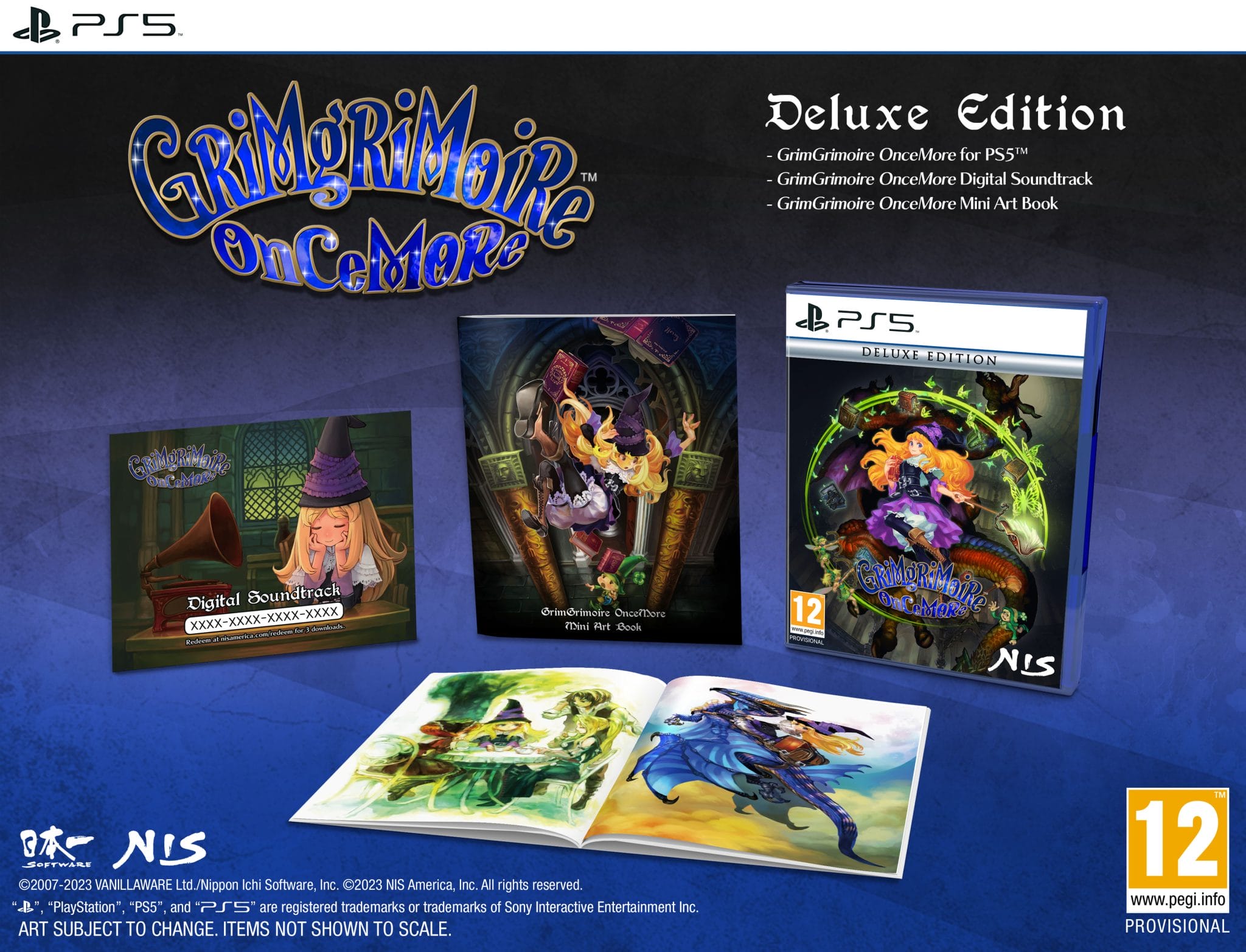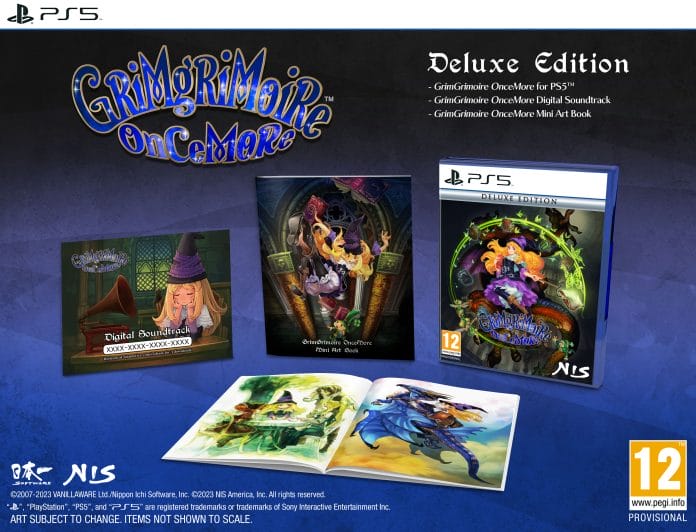 Check out the official GrimGrimoire OnceMore website here. This is the first Vanillaware game to get a native PS5 version and also the second Vanillaware game to get a Nintendo Switch release. I'm still hopeful that Dragon's Crown and Odin's Sphere get Switch releases in the future. The former would be perfect with local co-op play.
GrimGrimoire OnceMore releases in spring 2023 for PS5, PS4, and Nintendo Switch in the West.