Top-down shoot 'em up Crimzon Clover World Explosion from developer Yotsubane and publisher Degica Games released last October for Nintendo Switch as an enhanced and expanded release. The previous version of Crimzon Clover is available on PC via Steam. Today, physical game publisher First Press Games announced a physical release and collector's edition for Crimzon Clover World Explosion with pre-orders going live tomorrow. There will also be a 3CD soundtrack release for the excellent game music. Watch the Crimzon Clover World Explosion trailer below:
Crimzon Clover World Explosion physical release date
You can pre-order Crimzon Clover World Explosion on Nintendo Switch via First Press Games here for 39.99 Euros as an open pre-order. The collector's edition detailed below, is limited to 750 units and it is priced at 69.99 Euros while the collector's edition EX is limited to 250 units and it is priced at 134.99 Euros. It is set to ship in Q1 2022 with pre-orders going live at 10:30 PM IST / 7 PM CEST / 1 PM EDT tomorrow.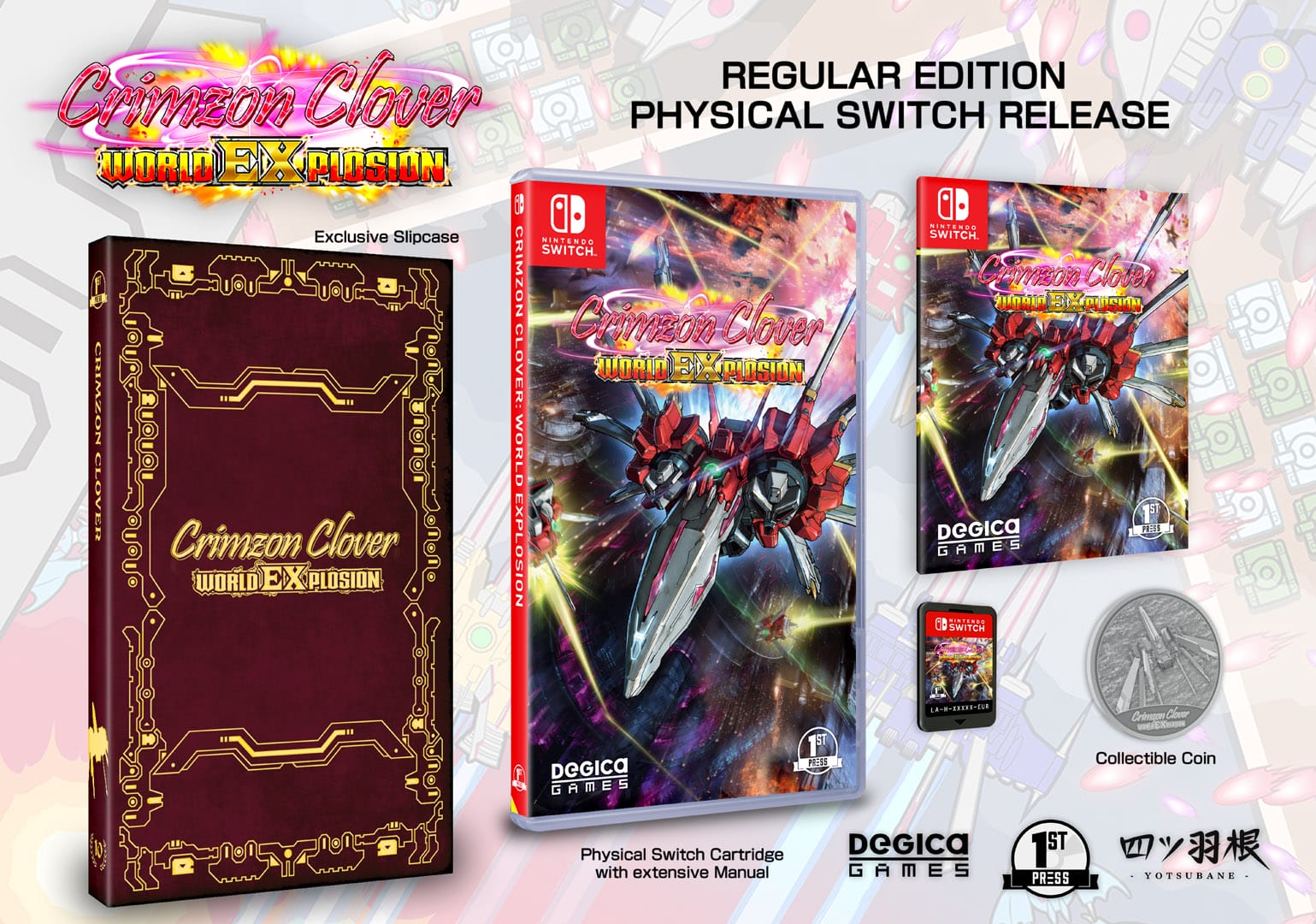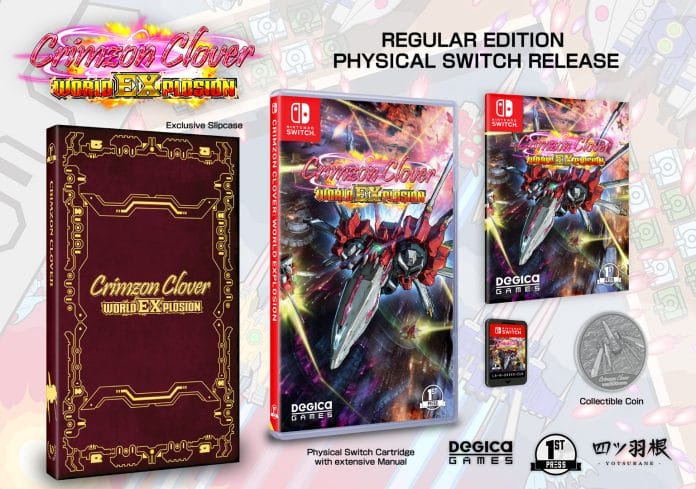 Features:
Premium Box with Item Tray
Gold-Colored Coin (numbered)
Double Sided DIN A2 Poster
Clearfiles with exchangeable Japanese cover & manual and more!
Base Game:
Cover with Interior Art
Game Cartridge with Full Game
40+ Page In-Depth Manual in English
Quick Instruction Card
Leather-style Slipcase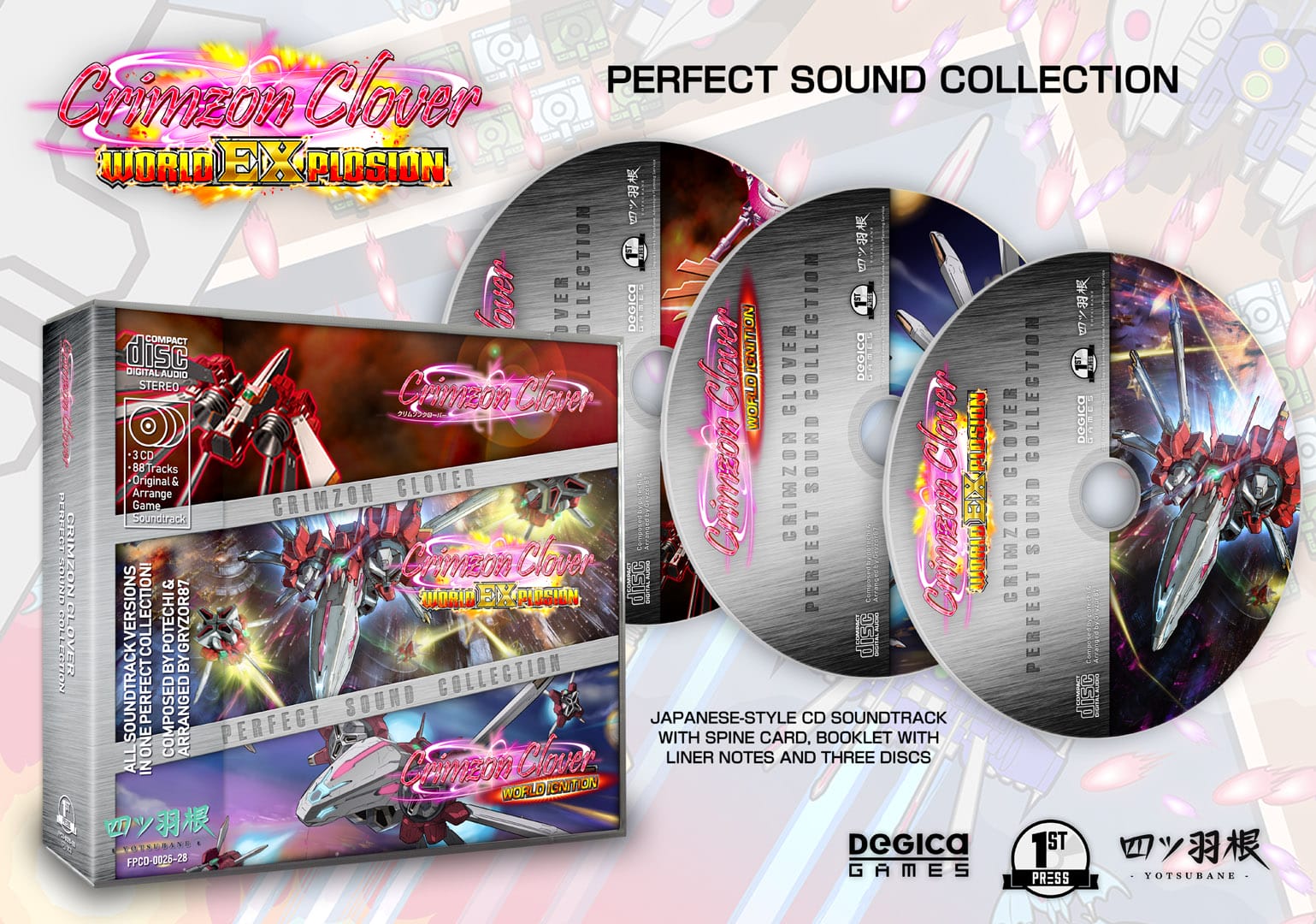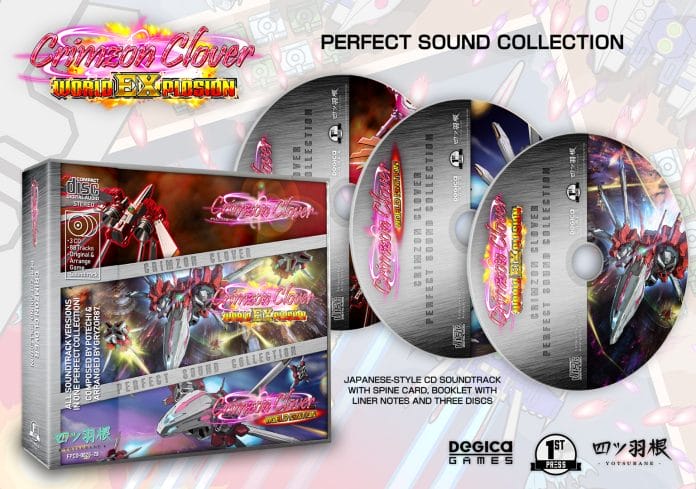 Premium 3CD Soundtrack:
Original, Remastered & Arranged Soundtrack
24 mm Premium Jewel Case
88 tracks on 3 CDs
Spine Card (OBI-style)
20 Page Booklet in English & Japanese
Doming Sticker Sheet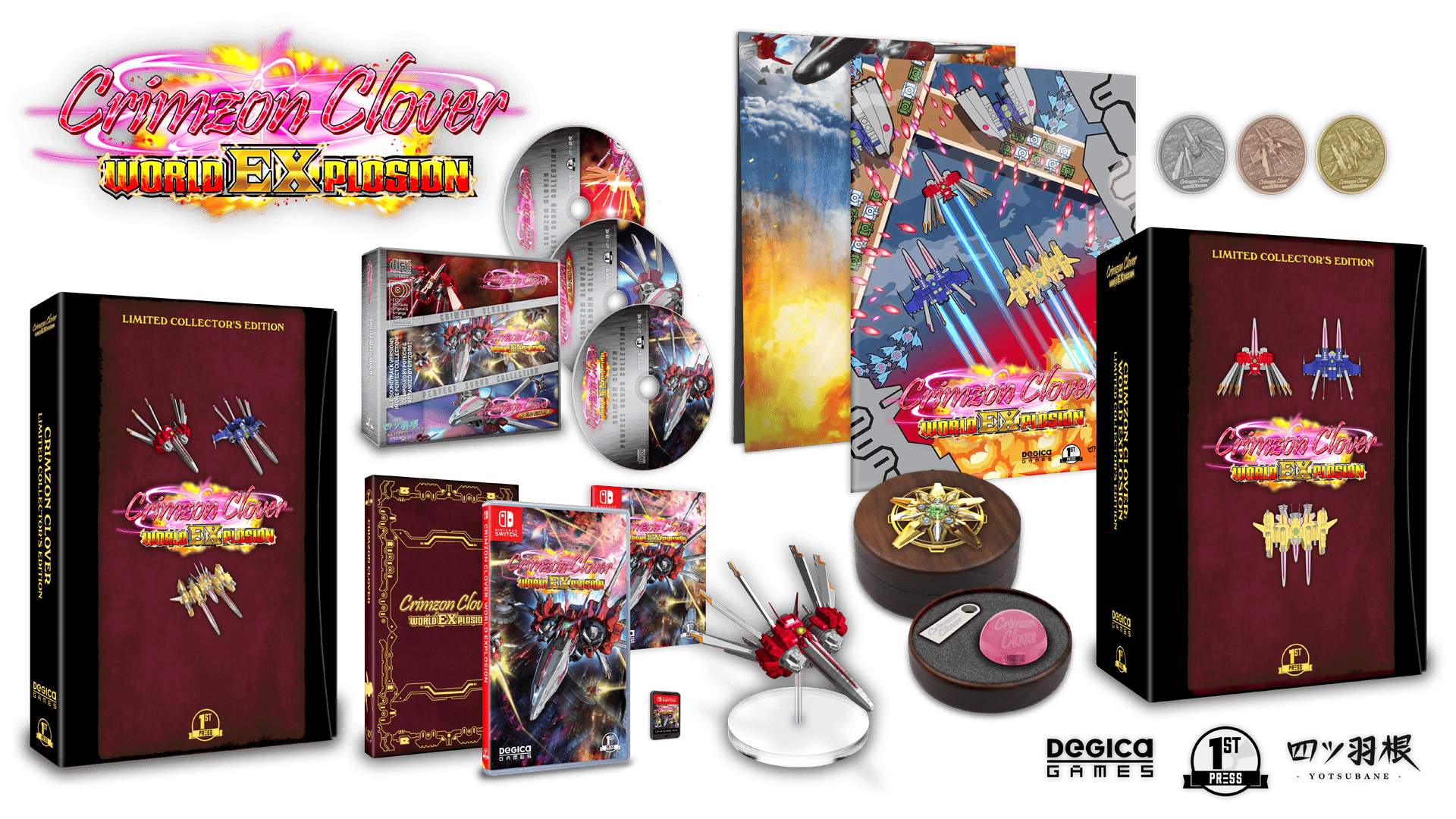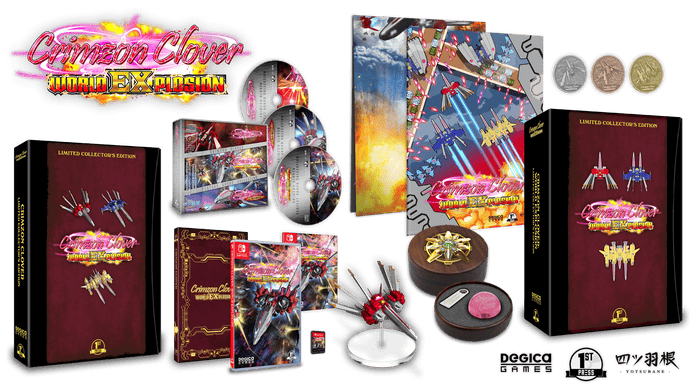 Fighter Type-I Figurine:
comes with well-padded outer box
approx. 10cm long & 5cm high
base for presentation included
Premium Casket, themed with Crimzon Clover's Bonus Star, holds:
The original Doujin Version for PC on a ROM USB Stick (long-living thanks to durable memory)
SANWA Crystal Ball Top for Arcade Sticks, with laser-engraved Game Logo
Crimzon Clover World Explosion is out now on Nintendo Switch worldwide.