Dragon Quest Treasures from Square Enix and TOSE is out now on Nintendo Switch, and the publisher just released a set of codes to unlock new monsters. Dragon Quest Treasures is set in the world of Draconia featuring treasure hunting, recruiting monsters, and building your base. The Dragon Quest Treasures new codes unlock Yuji and Pekotte in-game. Yuji is voiced by series creator Yuji Horii while Pekotte is voiced by VTuber Usada Pekora.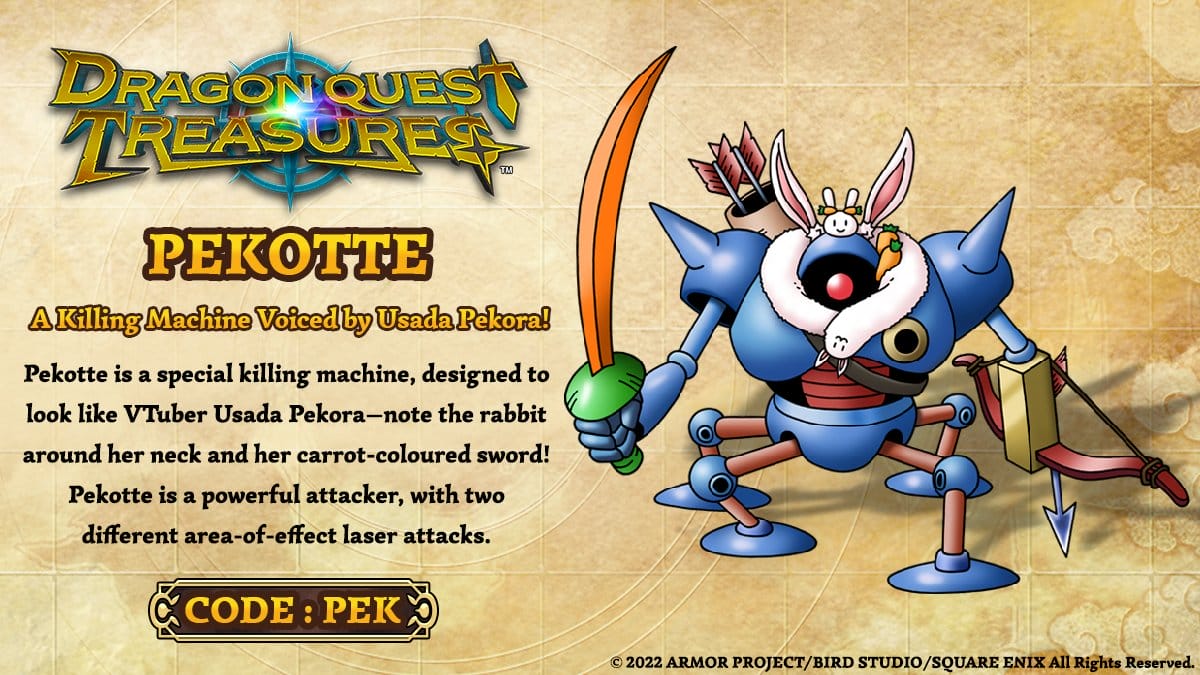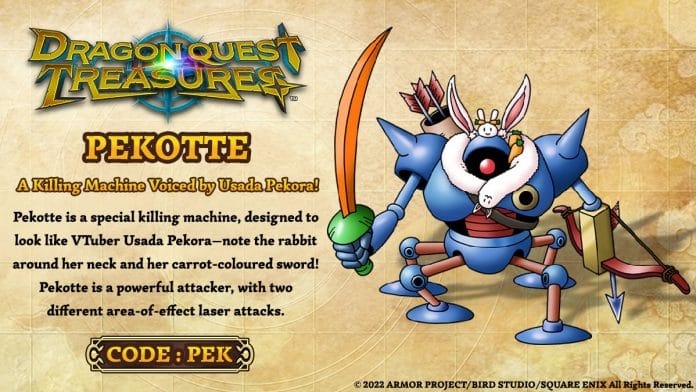 How to unlock Yuji and Pekotte in Dragon Quest Treasures
Press the + button to access Menu
Go to "Gang" and enter each Code into "Gift Code"
Head to Miss Cecily in your base and select "Check Applicants"
Give Yuji and Pekotte the items they want to join your crew.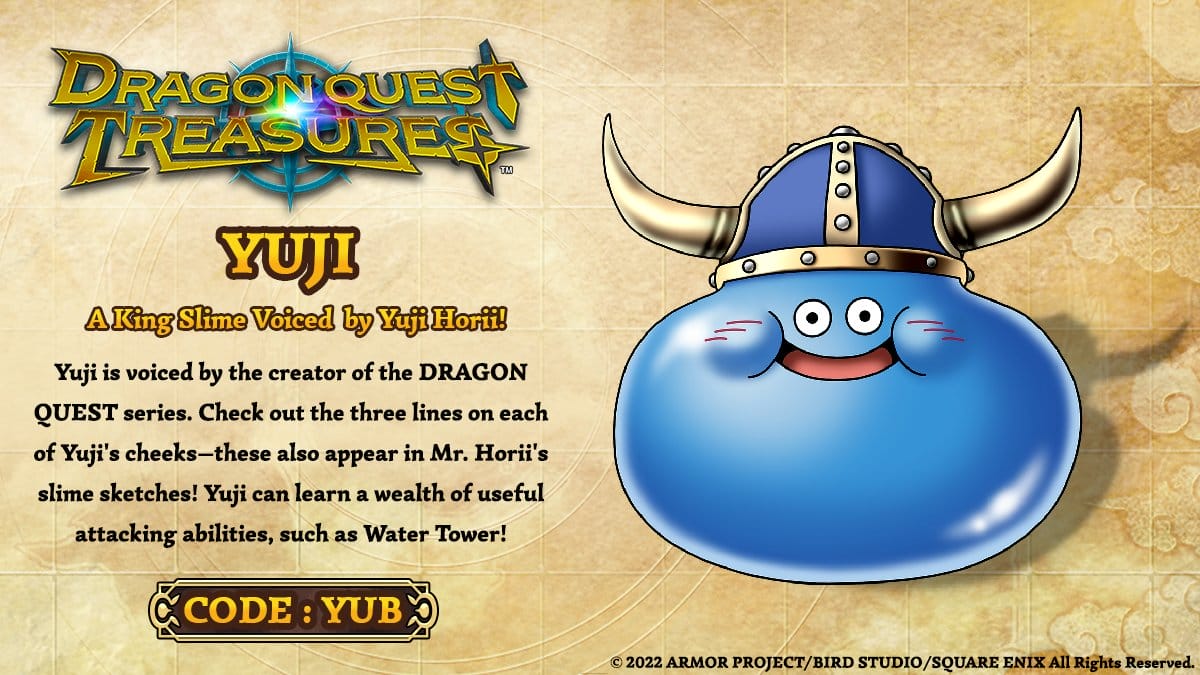 Dragon Quest Treasures Digital Deluxe Edition
The Digital Deluxe Edition includes the full game, along with the Standard Edition pre-order items, three monster allies, and batches of Bestest Buddy Bullets and Omniheal Bombs.
Dragon Quest Treasures physical release
Dragon Quest Treasures is getting a physical release worldwide for Nintendo Switch.
Dragon Quest Treasures price
You can pre-order Dragon Quest Treasures here on the eShop for Nintendo Switch digitally.
I'm interested to see how Dragon Quest Treasures does as it looks to satiate many people's desire for a new Dragon Quest Monsters game. Hopefully Square Enix continues to release more spin-off Dragon Quest games like this going forward and also considers porting the classics to more platforms.
Dragon Quest Treasures is out now for Nintendo Switch.