Eschatos from Qute is getting a physical release on both PS4 and Nintendo Switch in the West from Strictly Limited Games. Pre-orders go live this Sunday with multiple editions as usual. The excellent shoot 'em up debuted on Switch before seeing a PS4 release on the console side. Read my review of the Switch version here. It will launch in Autumn physically and Strictly Limited Games confirms that this will be the only physical release for the game. Watch the game trailer below:
Eschatos limited edition for Switch and PS4
The Limited Edition is limited to 2600 numbered copies for Nintendo Switch and 1300 for PS4. It is priced at 29.99€ / $29.99.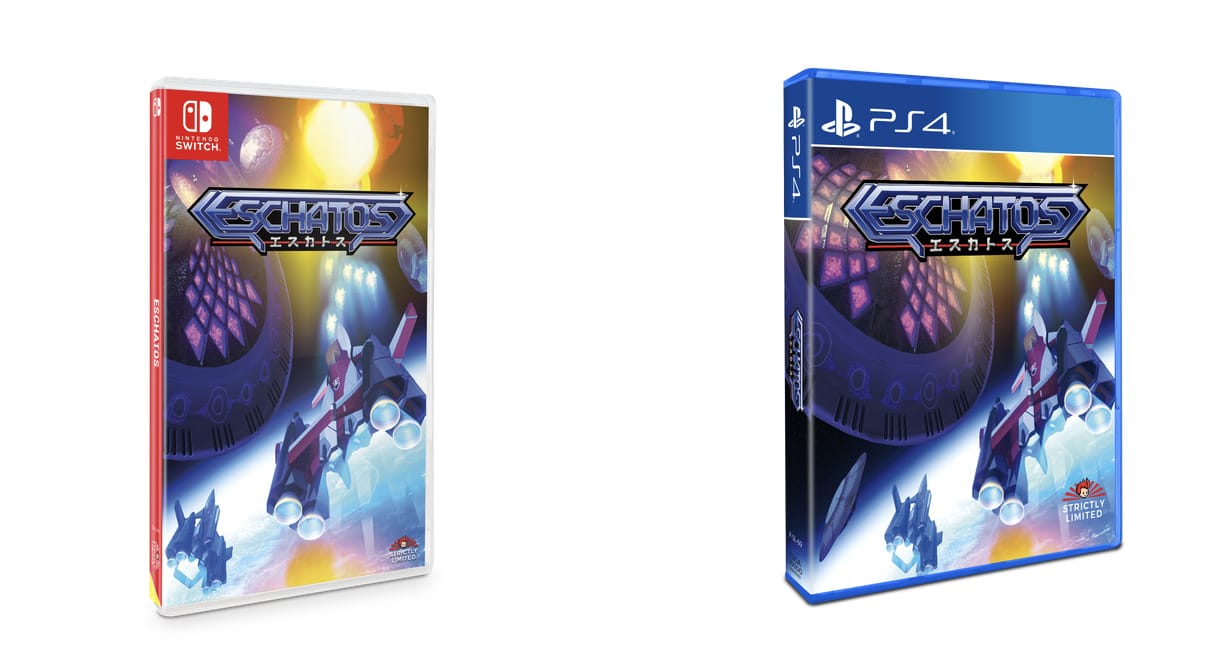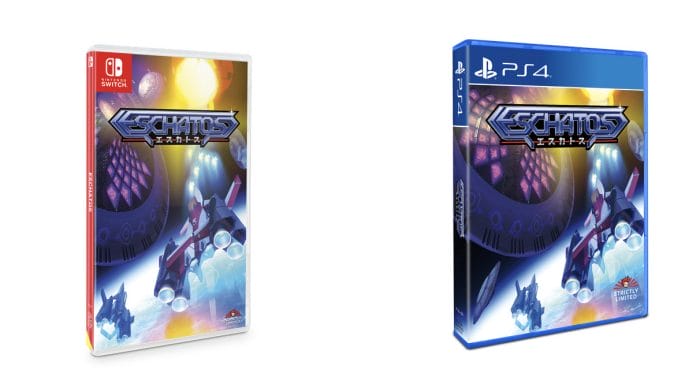 Eschatos Collector's Edition
The Collector's Edition is limited to 1,400 individually numbered copies for Nintendo Switch and 700 for PS4, at a price of 69.99€ / $69.99.
Both editions will be available for pre-order here on May 21 at 8 AM PST / 11 AM EST / 5 PM CET. Shipping is expected for Autumn 2023.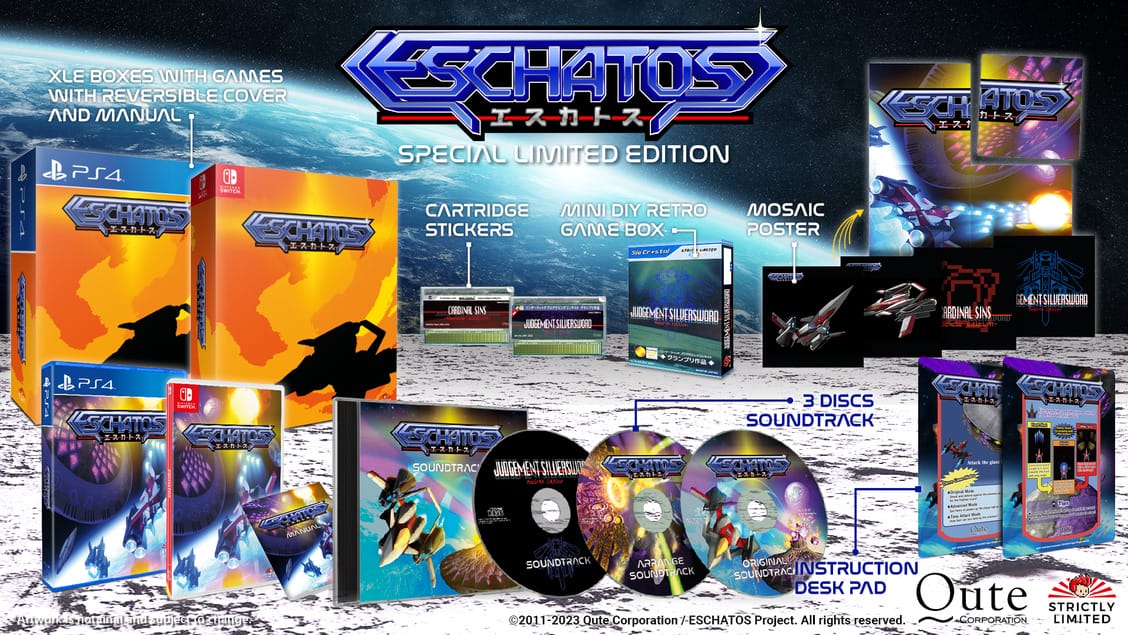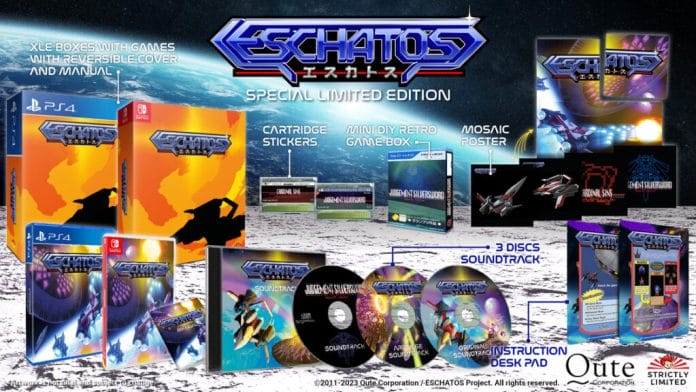 Eschatos PS4 and Switch features
Three games in one package: Eschatos, Judgement Silversword and Cardinal Sins
Exclusive to the Switch and PS4 versions of Eschatos: Improved load times, remastered soundtrack and performance improvements
Original, Advanced and Time Attack Mode
Three types of weapons: Front Shot, Wide Shot and Shield
Dynamic camera system, creating a sense of exhilarating speed
Five beautiful stages, including temple ruins, Earth's orbit, and the alien moon base
Massive bosses, battle screen-filling UFOs and other strange enemies
Online leaderboards and downloadable replay system
Phenomenal retro-synth soundtrack composed by Yousuke Yasui
Eschatos is out now on PS4, Switch, and Steam.