Idea Factory International and Reef Entertainment just released Fairy Fencer F: Refrain Chord on PC via Steam following its console debut last month. Fairy Fencer F: Refrain Chord is a follow-up to Fairy Fencer F, and it debuted in the West on PS5, PS4, and Nintendo Switch. Fairy Fencer F: Refrain Chord has a 10% launch discount for a week on Steam alongside a Digital Deluxe Edition which includes a digital artbook, soundtrack, wallpapers, and more. Watch the Fairy Fencer F: Refrain Chord gameplay trailer below:
Fairy Fencer F: Refrain Chord on Steam Deck
I'm still working on my review, but Fairy Fencer F: Refrain Chord works almost perfectly on Steam Deck out of the box. It has some frame pacing issues right now, but the 60fps target holds up well in the bits I tested so far as a break from the game on my laptop.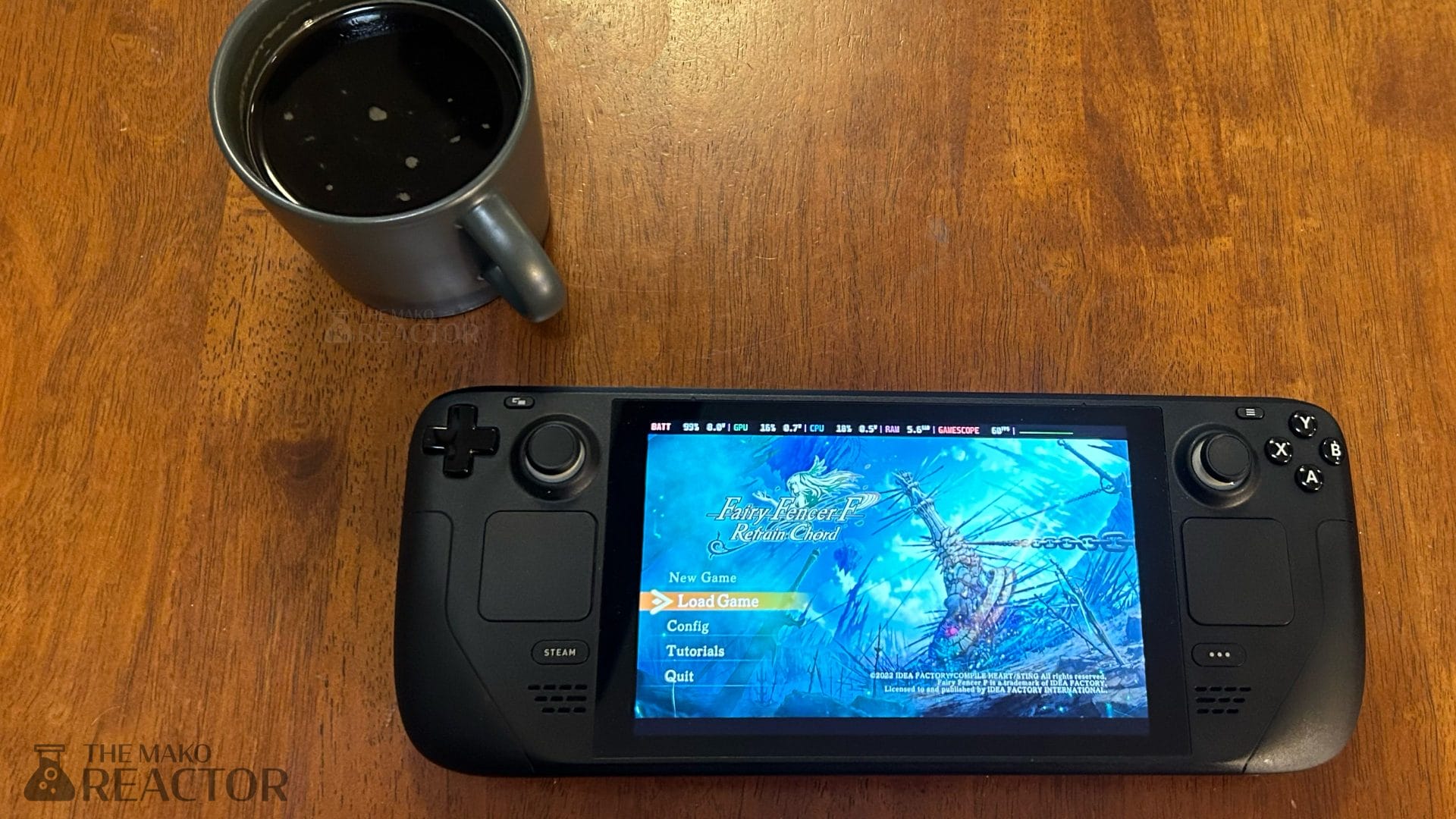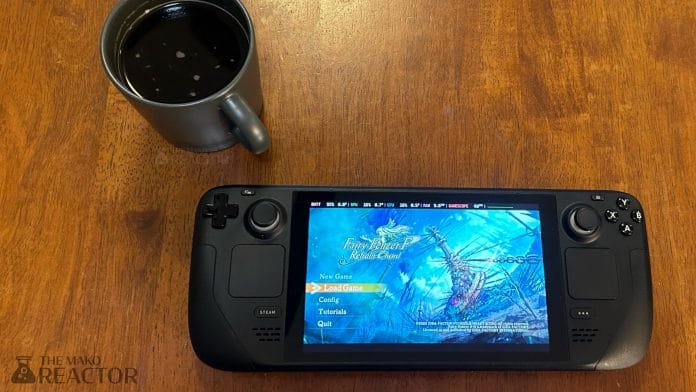 Fairy Fencer F: Refrain Chord PC editions and prices
Fairy Fencer F: Refrain Chord on PC has a standard edition and a Digital Deluxe Edition. Check out both editions here priced at $50 and $70. The Digital Deluxe Edition includes the following:
Character Art Collection (9 pages)
Rough Art Collection (8 pages)
Original Soundtrack (127 tracks) + 3 OST Tracklist Art
6 x PC Wallpapers at each resolution – Each wallpaper includes 3x resolutions (1920×1080, 1600×1080, 1280×720) 
11 x Mobile Wallpapers
PC Theme 
Fairy Fencer F: Refrain Chord features
The official press release mentions the following:
FFF Tactics?! – Strategize to capitalize with an all-new Tactical RPG battle system! Use terrain, and objects such as rocks, boxes, and grass to your advantage. Strategic positioning on the battlefield can raise your evasiveness, or lower your movement speed, among other effects. Plus, Avalanche Attack and Fairize battle mechanics return!
Fairies, Fencers, Furies…and Muses? – With the introduction of the two Muses, all-new battle mechanics are at your command. Use the power of their song to buff allies or combine both area of effect boosts for an even more DRAMATIC buff! But beware, enemies within the area can also benefit.
Hidden Fairies, Locations and Treasure! – Break new ground with this fresh take on "World Shaping." With "Location Shaping," use your collected Furies by stabbing them in various locations of the world map. Doing so can unlock items, hidden locations, or even Fairies. Activate a chain to stab more locations without using up your limited Locate Energy!
All-New Story With Multiple Routes! – Follow Fang and his friends through multiple routes in this all-new story, as they continue their search for Furies in order to resurrect the Goddess. Will you find harmony or dissonance when fate lies in your hands?
Check out the official website here.
Fairy Fencer F: Refrain Chord releases is out now worldwide on PC, PS5, PS4, and Nintendo Switch.