After bringing a few of its classic soundtracks to vinyl over the years like Final Fantasy X, it is now Final Fantasy IX's turn. A new Final Fantasy IX Vinyl soundtrack is releasing this July worldwide and it will be sold at the Square Enix official stores only. The vinyl will release on July 7, 2022 which is exactly 22 years after the game debuted on PS1 in Japan. Check out the picture disc artwork below for both records.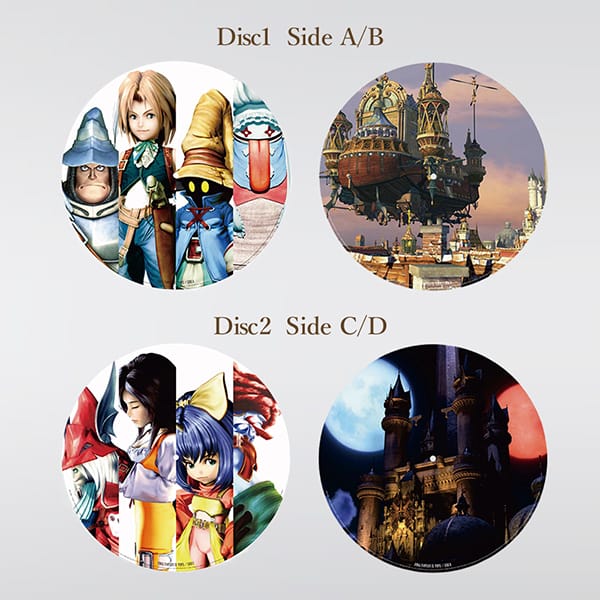 Final Fantasy IX vinyl soundtrack pre-order
You can pre-order the vinyl here in Japan. Listings should go up for the West soon. It is priced at 5,000 Yen in Japan.
Final Fantasy IX Vinyl tracklist
Check out the full tracklist for the two records included in the set here.
If you've not played it yet, the newest version of the game hit Nintendo Switch and Xbox platforms following its launch on mobile, PC, and eventually PS4 worldwide. I wish Square Enix would do full vinyl releases for the soundtracks rather than sound selections on picture disc vinyl. Square Enix has definitely gotten more and more into releasing soundtracks on vinyl with Final Fantasy XIV, NieR Replicant, and more recent albums or compilations being announced and released on the format lately. Watch the trailer for it below:
Final Fantasy IX's new release is available on PS4, Xbox One, Nintendo Switch, iOS, Android, and PC platforms worldwide.