Following the launch of the Final Fantasy XIV 10th Anniversary celebration website recently and ahead of the Fanfest, Square Enix has released the Final Fantasy XIV 6.45 update and revealed the patch notes. The update just went live on PS5, PS4, and PC platforms bringing in a new Hildibrand quest, updates to blue mage, the Mount Rokkon variant and criterion dungeons, new splendorous tools enhancements, and the continuation of the Manderville weapon series.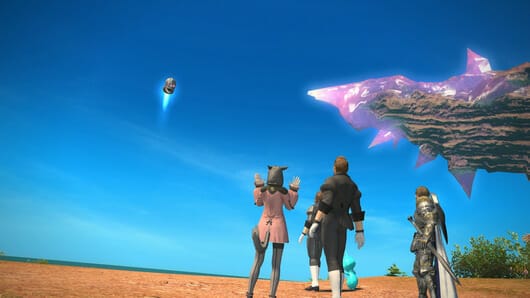 Final Fantasy XIV 6.45 patch notes
Check out the full patch notes here. Maintenance is currently on, but servers should be back soon. As with prior updates, some content is only available if you've registered specific expansions to your service account. Details for that are here.
I'm interested to see what Square Enix does to celebrate A Realm Reborn's launch and whether it pays some tribute to 1.0 in the current version of Final Fantasy XIV. We will likely learn more about this and also see the reveal of the next expansion at the Fanfest. I hope the next expansion gets a physical release since the PS5 version of Final Fantasy XIV has not gotten a retail release yet.
Final Fantasy XIV is out now on PS5, PS4, and PC platforms worldwide.