Atelier Marie Remake: Alchemist of Salburg from Koei Tecmo America and Koei Tecmo Europe released a few days ago worldwide for PS5, PS4, Nintendo Switch, and PC via Steam as the 25th anniversary celebration release and also a re-imagining of the classic game for modern platforms. I've been playing Atelier Marie Remake and also Atelier Marie Plus on multiple platforms for review. The remake has a new visual style, quality of life features, soundtrack option, and DLC available including the option to upgrade to the Deluxe to get Atelier Marie Plus. In this Atelier Marie Remake Switch review, I'm going to cover the game on Nintendo's hybrid system and why it is worth your time even if you're completely new to Atelier.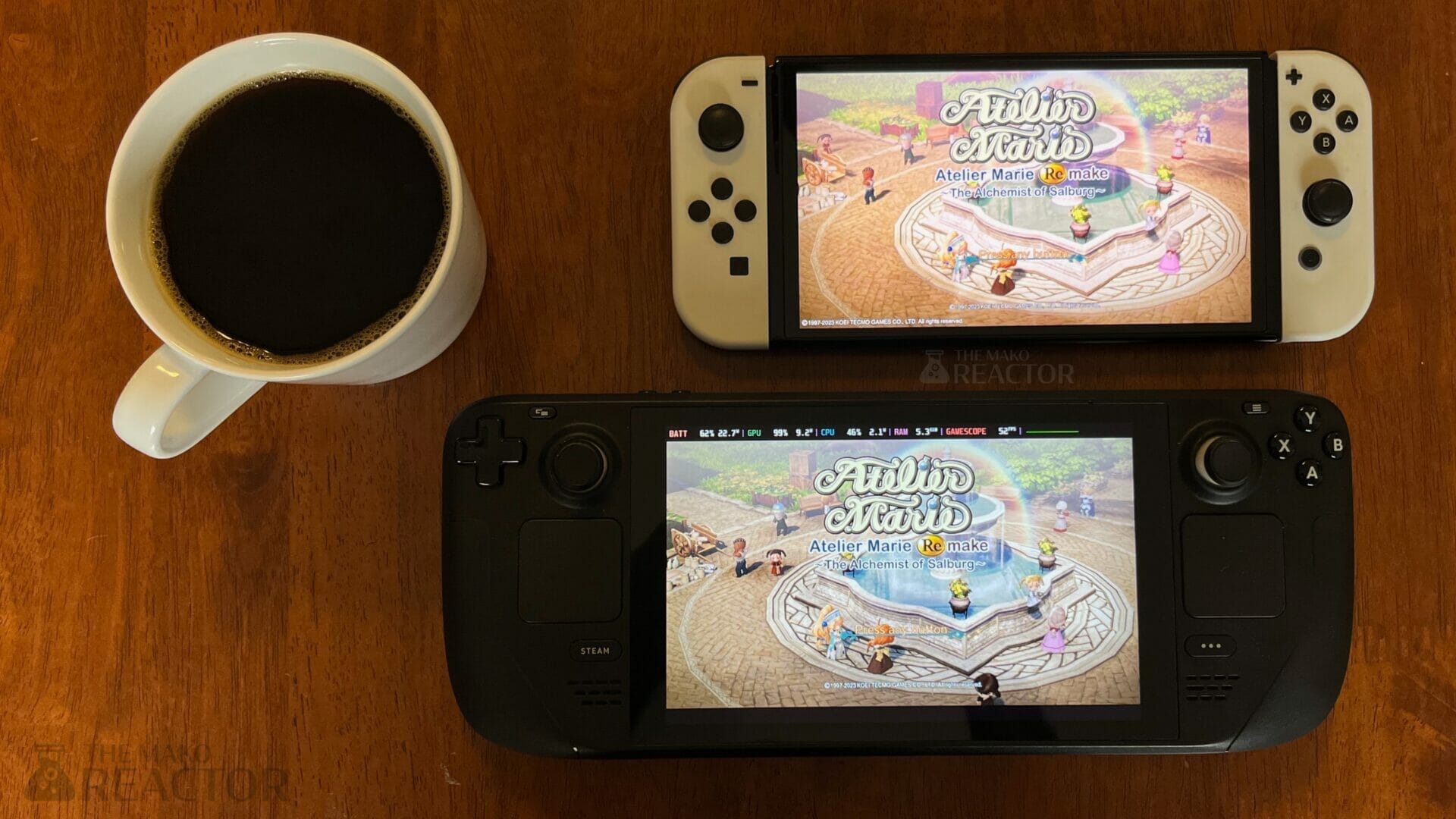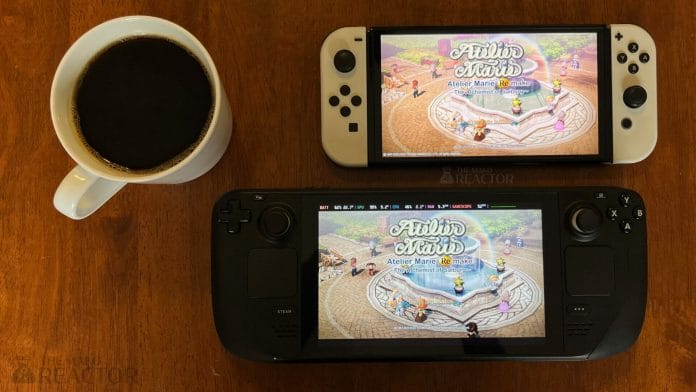 When I played Atelier Marie Remake on PC for preview, it was my first experience with Atelier Marie Remake. Having now experienced the full game on all platforms, I'm more than pleased with Koei Tecmo and Gust's release. Atelier Marie Remake is the best way to bring an older game to modern systems since the Deluxe upgrade lets you even play the original localized on the same platforms. It also helps that Atelier Marie Remake doesn't have some of the issues I ran into when playing remake's like The Legend of Zelda: Link's Awakening when it comes to performance.
Atelier Marie Remake on Nintendo Switch – docked and handheld
While Atelier Marie Remake is simpler than modern Atelier games, it still has been great to play and feels perfect on Nintendo Switch despite a few issues. The chibi aesthetic used for the remake scales very well across hardware. It also helps that the character portraits are excellent in Atelier Marie Remake. While the Switch version's frame rate target is lower than other platforms, it runs mostly well. The load times are a bit long though. There is a quality and performance mode toggle under the game settings, but it doesn't seem to work like in other games where you'd see performance mode target 60fps with quality mode targeting 30fps. Both modes seem to target 30fps here.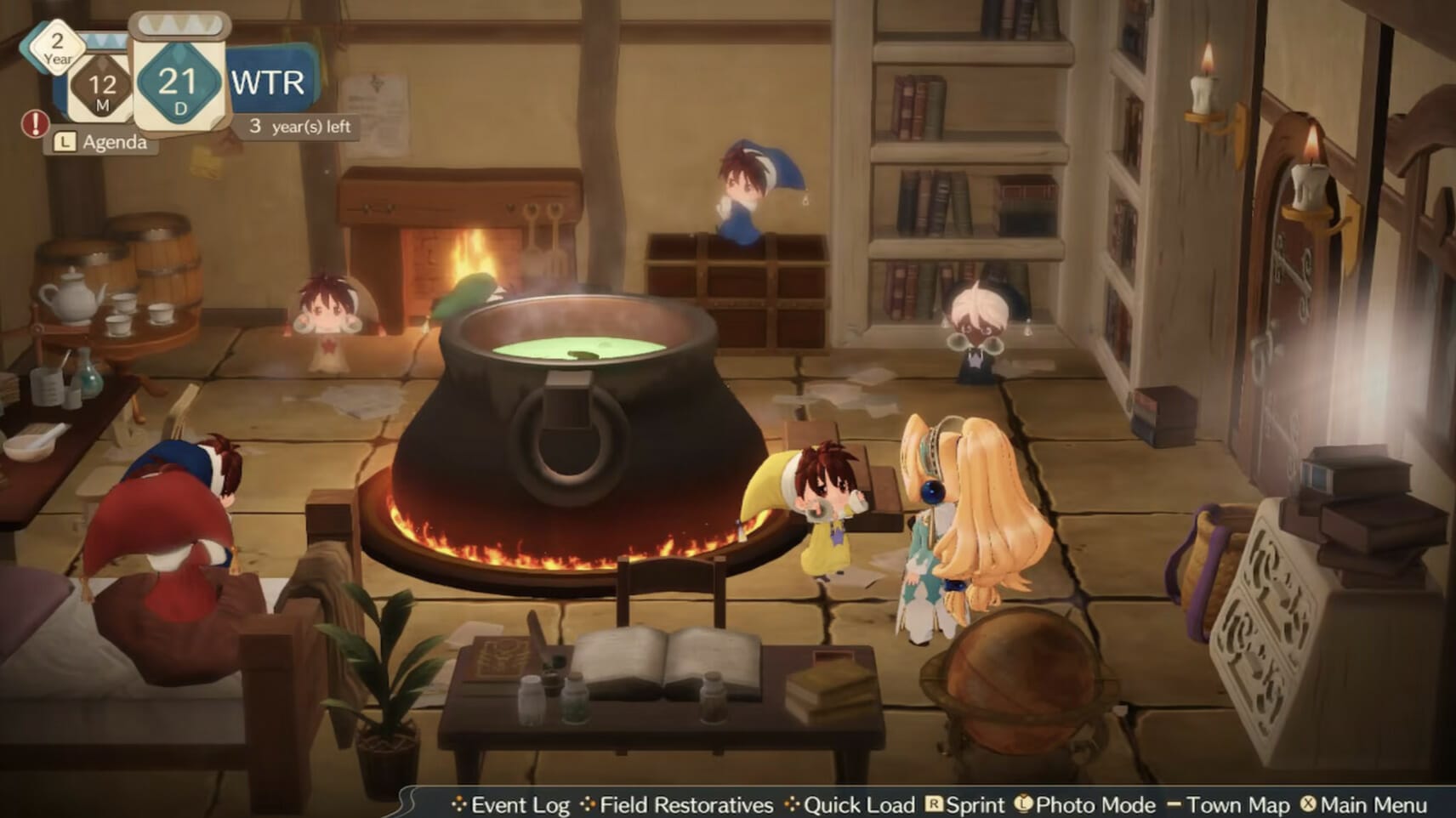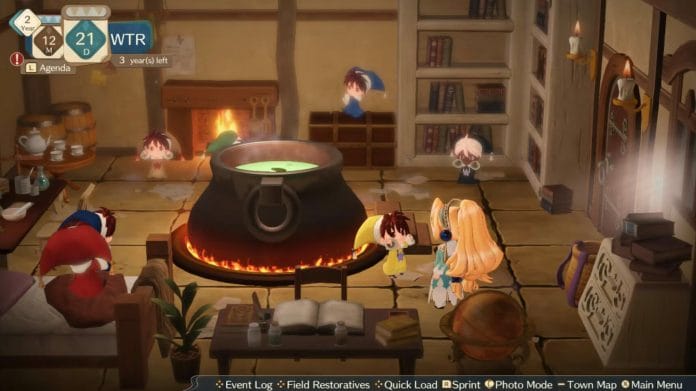 Atelier Marie Remake on Steam Deck – does it play fine out of the box?
I also wanted to cover the state of the game on Steam Deck right now. While the gameplay is great, cut-scenes lack audio. There is no fix yet. If you use Proton Experimental (bleeding edge) or the default Proton, cut-scenes don't play, so I used GE 8-4. I didn't run into any performance issues when playing with Proton GE 8-4, but I hope Valve and Koei Tecmo can work out the cut-scene issues. Atelier Marie Remake feels perfect to play on Steam Deck barring that, but I cannot recommend it until the cut-scenes are fixed.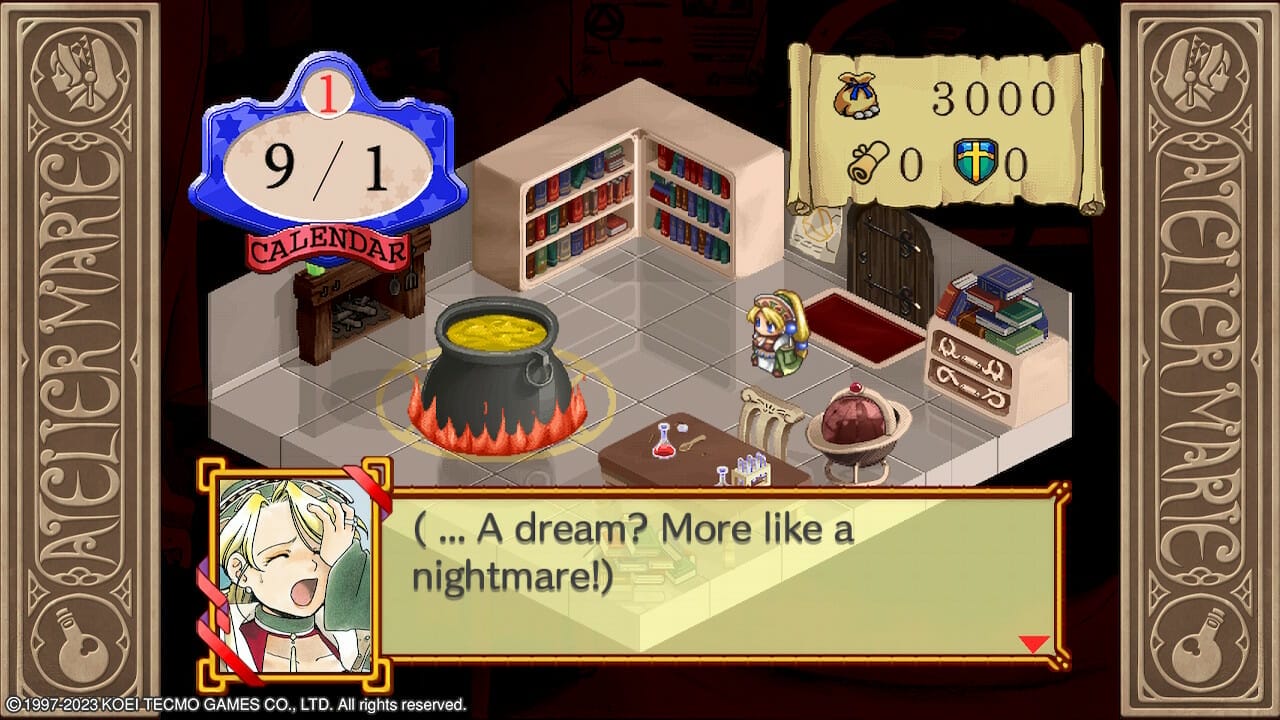 Atelier Marie Remake: Alchemist of Salburg Digital Deluxe Upgrade Pack – is it worth upgrading?
I didn't upgrade Atelier Marie Remake on PC, but did upgrade on console to see how Atelier Marie Plus felt on both PS5 and Nintendo Switch. While I think Atelier Marie Remake itself is overpriced, I think it would've been a better value proposition if every purchase included Atelier Marie Plus. Right now, you need to pay for Atelier Marie Remake and do the upgrade or buy the Digital Deluxe Edition to get everything. Like I said in my PS5 review, I absolutely do not regret getting the Atelier Marie Remake Digital Deluxe Upgrade, but it is definitely a harder pill to swallow for newcomers to Atelier. The other DLC included is very good though, and I love having access to Gust's other music for use in this game for subsequent playthroughs.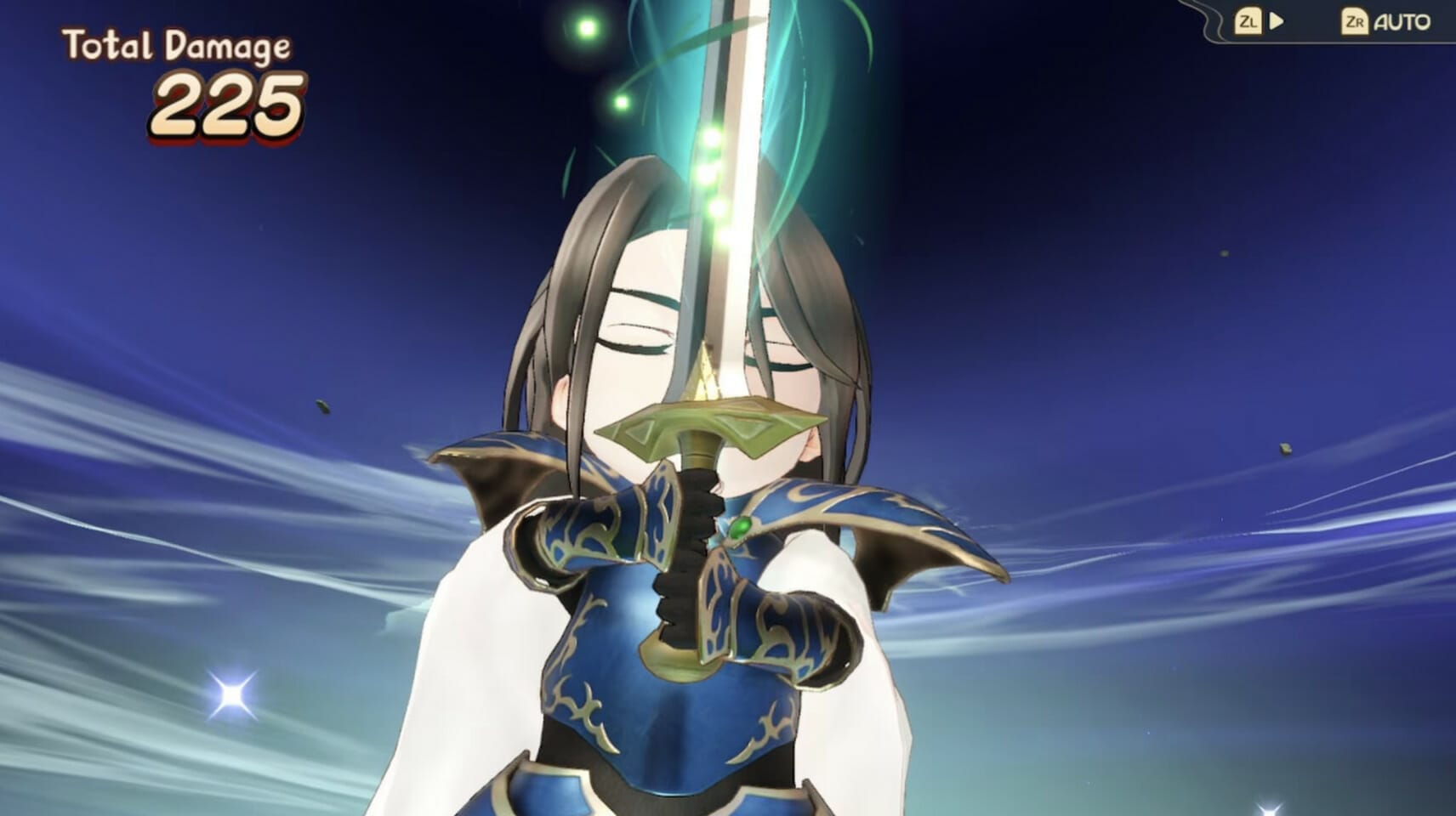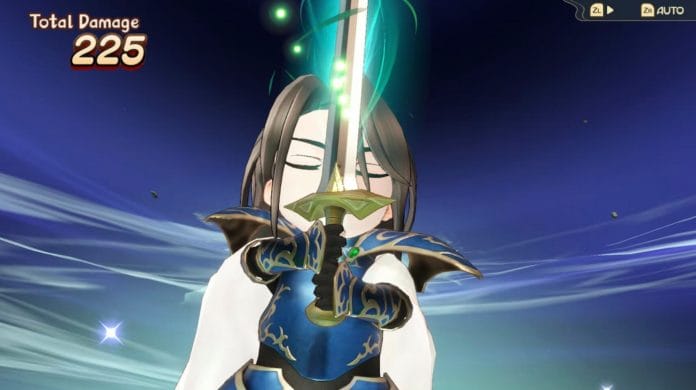 Atelier Marie Remake: The Alchemist of Salburg and Atelier Marie Plus on Nintendo Switch feel like a perfect fit for Nintendo's hybrid system with the relaxed gameplay structure. While this release is a bit too expensive, it is definitely worth getting for Atelier fans thanks to its excellent music, great protagonist, and more.
Switch port review: This Atelier Marie Remake Switch review focusses on the Nintendo Switch version and port quality of the game simultaneously released on PS5, PS4, Nintendo Switch, and Steam.