Sony and Sucker Punch recently released an update for the excellent Ghost of Tsushima to enhance the experience on PS5. Read my impressions from that here. If you've not played the original game yet, read our Ghost of Tsushima review here. Today, an ESRB rating (via @Nibellion) has revealed Ghost of Tsushima: Director's Cut for both PS5 and PS4. It is unclear what this Director's Cut will include as of now. I wouldn't be surprised if it was an enhanced PS5 version with new story content, the Legends expansion, and more packaged in with just a new retail SKU for PS4. Check out a screenshot of the original game rating and the new Ghost of Tsushima: Director's Cut rating listed on the ESRB website below: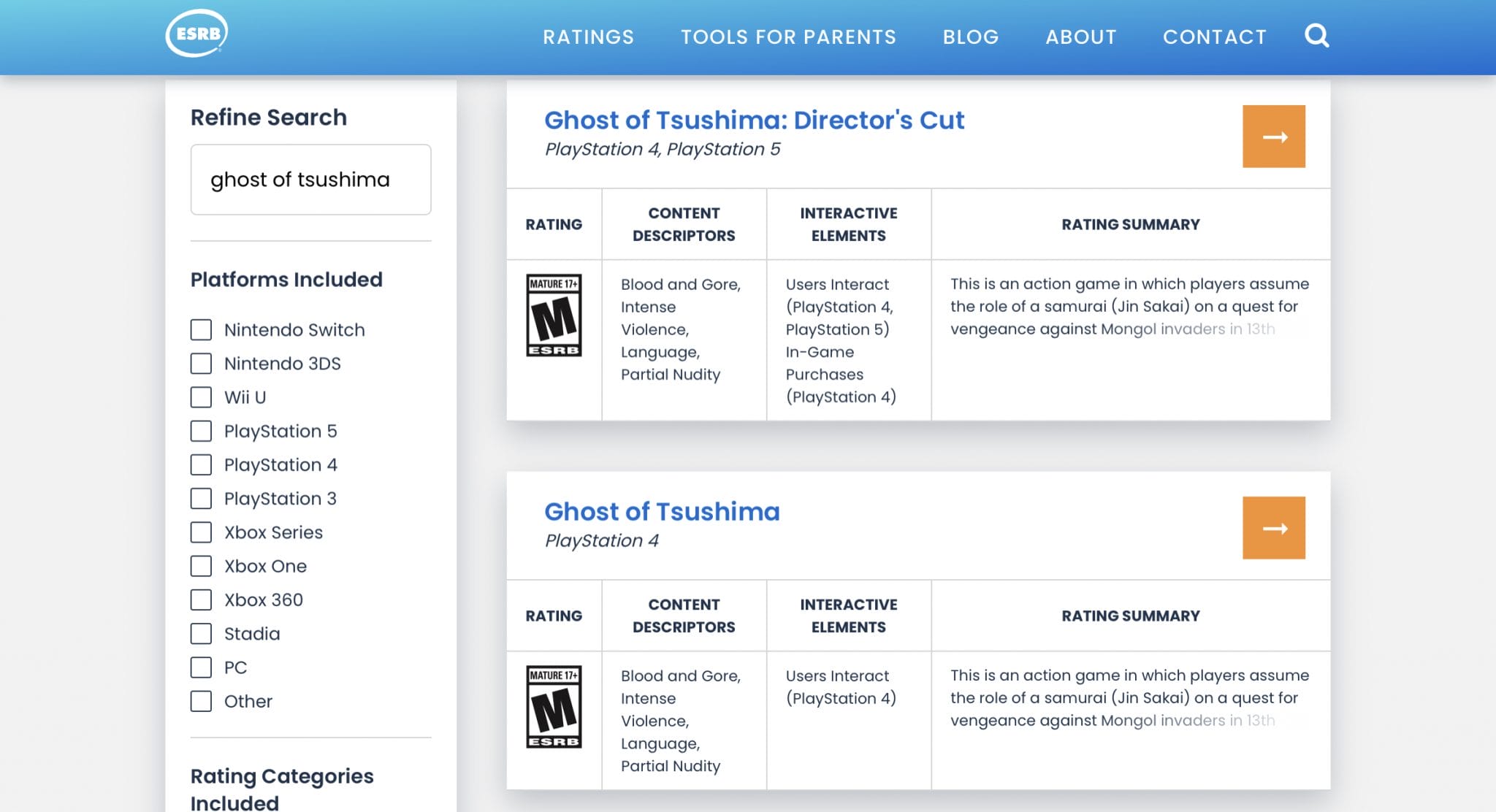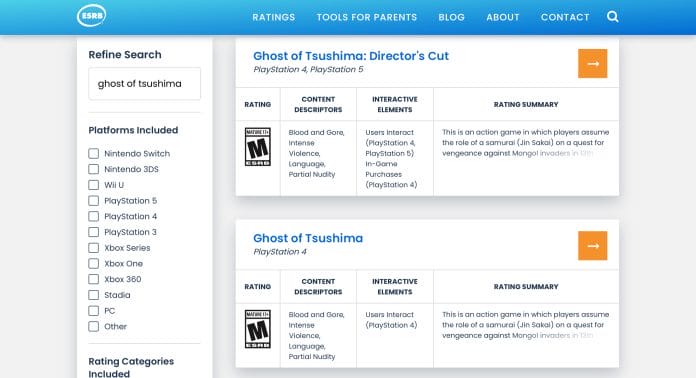 With the Death Stranding Director's Cut set to be revealed soon, I expect some sort of Sony event soon. It is unclear if both the Ghost of Tsushima Director's Cut and Death Stranding Director's Cut will be showcased at the same event though.
Ghost of Tsushima is now available on PS4.