Ghost of Tsushima for PS4 is out later this month and Sony has informed Indian retailers that the Standard Plus Edition is making it to the country. This version of the game has a custom foil print finish and reversible cover art. The Ghost of Tsushima Standard Plus Edition price is Rs. 3,999 and has a July 17 release date like all other versions of the game. Retailers speaking to The Mako Reactor have stated that Sony has not confirmed if the pre-order bonuses for this variant of the game that are available in other regions like a mini soundtrack and dynamic theme are making it to India at the moment. However if The Last of Us Part 2 was any indication, it's safe to say that these would show up as well. Here's what you get with the Ghost of Tsushima Standard Plus Edition:
Ghost of Tsushima Standard Plus Edition contents
Mini soundtrack (pre-order bonus)
Jin avatar (pre-order bonus)
Jin PS4 dynamic theme (pre-order bonus)
Reversible cover
Game disc
Pre-order Ghost of Tsushima https://t.co/LhZUlPrak3 and get Standard+ Edition which Includes Reversible cover art.
Note: All previous pre-order will get the Standard+ Edition.#GhostofTsushima #PS4 #Playstation4 #Preorder #GamesTheShop pic.twitter.com/OLmQGHr4hC

— Games The Shop (@GamesTheShop) July 9, 2020
If you pre-order the game at your local game store, you will get a Ghost of Tsushima t-shirt. Furthermore, Sony has confirmed to The Mako Reactor that these will be in limited supply and for offline stores like independent game retailers and Sony Centers only for "limited day one consumers". Here's what it looks like: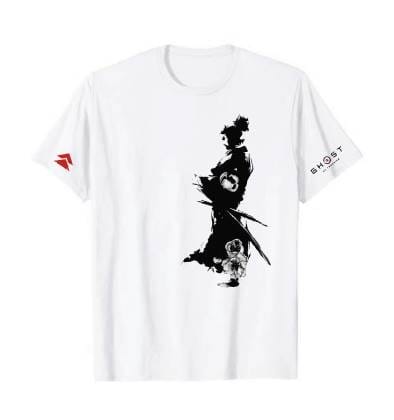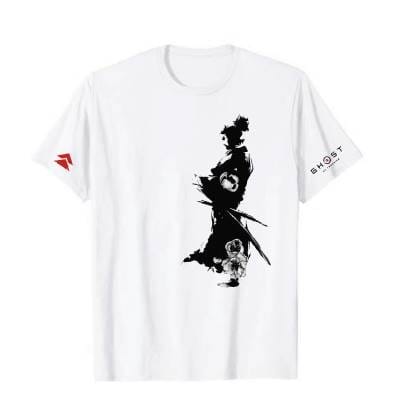 At the moment, buying Ghost of Tsushima on disc through your favourite retailer will set you back by Rs. 3,999 for standard and Standard Plus Editions while the Ghost of Tsushima Special Edition price is Rs. 5,999.
Ghost of Tsushima releases on July 17 for PS4.