Hi Fi Rush from Tango Gameworks released earlier this year on Xbox Series X|S and PC platforms worldwide. Read my 10/10 review of it here. The soundtrack is phenomenal, and it was finally released on streaming services worldwide. Today, Hi Fi Rush update 3 with new parry assist options and more has gone live on Xbox Series X|S and Steam. Alongside this, a new cosmetic DLC pack, the Hi Fi Rush Bossplay Pack DLC, is out now.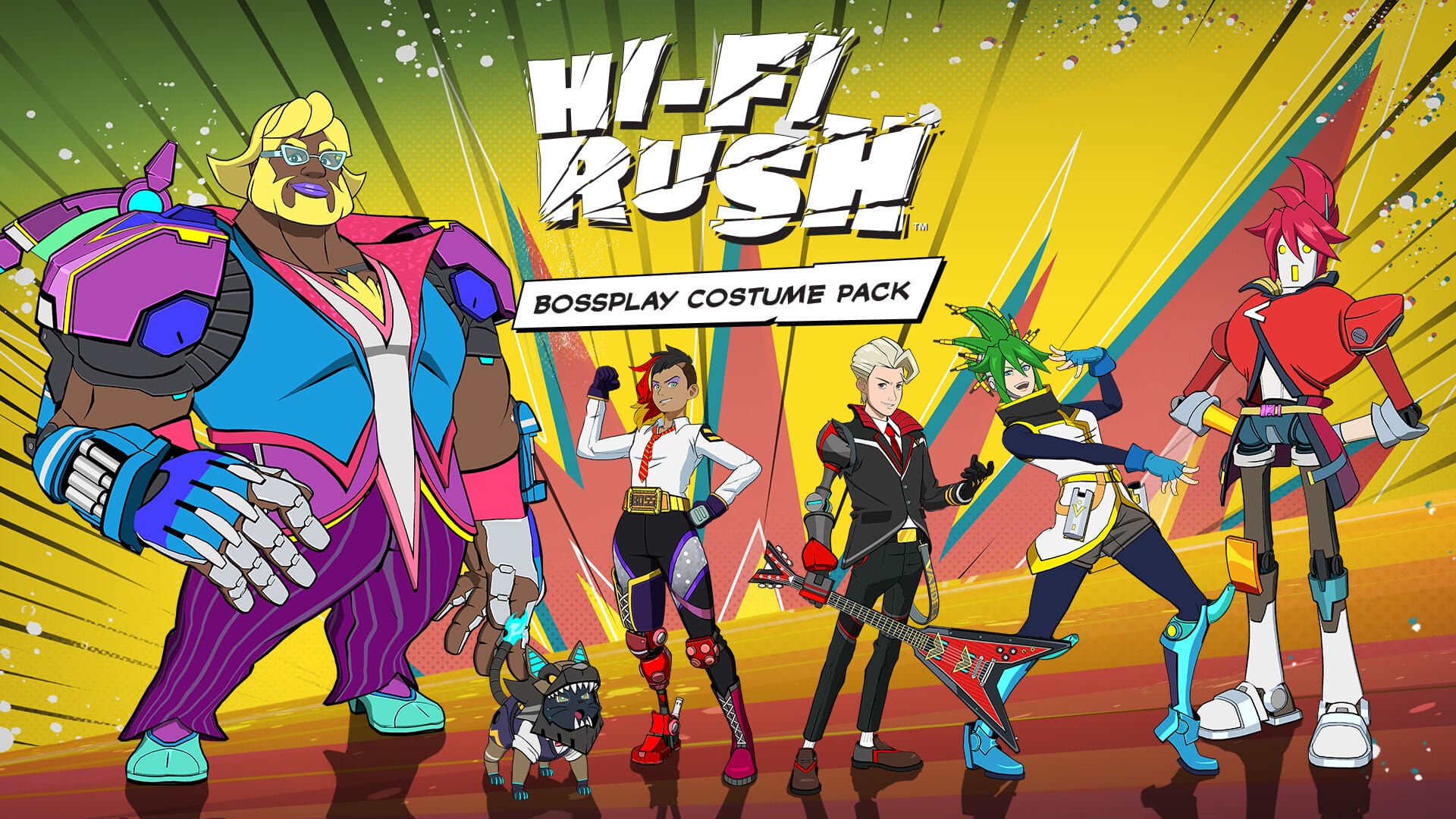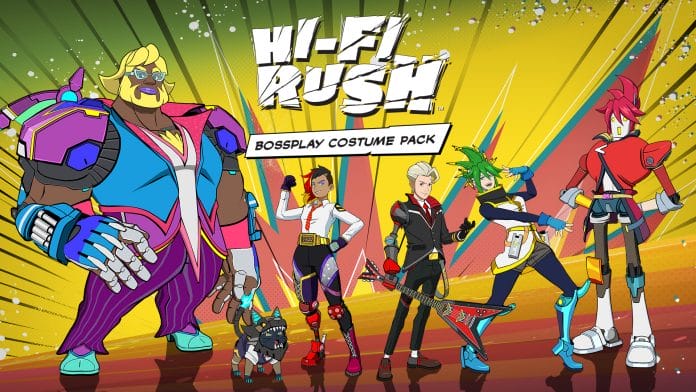 Hi Fi Rush Bossplay Costume Pack DLC
This $4.99 DLC pack includes a set of six outfits inspired by the ruthless bosses.
How to access Hi Fi Rush Bossplay DLC costumes in-game
The Bossplay Costume Pack contains six cosmetic outfits, one per character, and can be accessed via the Hideout in-game. 
Hi Fi Rush update 3 patch notes including parry assist and more
2D Rhythm Game Assist (Located in the Accessibility Menu)
Available on Easy and Normal difficulty settings, this feature offers a wider window of success for timed inputs. Note that the frames added for successful inputs varies based on the BPM of the music playing during that Track.
Missing inputs will still allow players to complete the Rhythm Game (instead of instantly failing); players must input at least 70% of the correct inputs to succeed.
Events this feature applies to include:
Generators found in Track 01 and Track 03
Destroying the AR lens in Track 04
Activating the Data nodes in Track 05
Destroying the barrier in Track 11
Auto Rhythm Parry
Available on Easy and Normal difficulty settings, pressing and holding the button for the first action in a forced parry event (or dodge) will allow Chai to automatically parry or evade subsequent actions in the event.
Missing the initial action is okay, so long as players press and hold the input for the subsequent action. A player must still parry most attacks (approximately 70%) to 'succeed' in these game events.
In a Rhythm Parry Attack, players must still press attack or parry to the Beat Hit prompt to deal the finishing blow.
This action can be used on:
Rhythm Parry Attacks (regular enemies and bosses)
VU-REV's grab attacks that require dodging
Lasers that require parrying to destroy
Please note that 2D Rhythm Game Assist and Auto Rhythm Parry are only available on Easy and Normal difficulty modes.
Collectible Information
The stage select screen now displays how many collectibles you have found in each stage. If there are no collectibles of a certain type in a particular stage, it will display 0/0.
Completed collections in a level will display a green checkmark on the stage select screen.
BUG FIXES
During the second phase of the battle with Roquefort, an issue was fixed whereby certain actions would cause the user to fall into the abyss, making it impossible to progress
An issue was fixed in Track 1 where the player could use the crusher obstacle to be pushed outside of the world
Fixed an additional instance where a "UE4 Fatal Error" could occur
Fixed an issue on Track 7 where if the player receives a Game Over exactly as when the final enemy of the fight is defeated, a magnet point will not be able to be grappled and prevents progress after reloading the game.
An instance where the achievement "Saw All Those Hits Coming" might not unlock for players who performed parries in training mode before completing them in a level has been fixed
Pressing both light and heavy attacks together during the Rhythm Parry Attack on the Brut-1L in Track 3 will now correctly destroy it
Fixed a bug that sometimes display offscreen enemy HP gauges after unpausing the game.
Fixed a bug where some enemies would not be defeated even when their HP gauge showed "0"
Minor bug fixes and adjustments to Photo Mode
The SCR-UB unit's official paint color has been updated from Blue to Cyber Blue in hopes of increasing its "cool factor" among younger audiences.
Hi Fi Rush Xbox Game Pass download
You can grab the Hi Fi Rush Xbox Game Pass download here.
Hi Fi Rush editions and price
Hi Fi Rush is priced at $29.99 for the standard edition. There is also a $39.99 Deluxe Edition. The Hi Fi Rush Deluxe Edition includes the following:
Hi-Fi RUSH (Base game)
Two Chai outfits*
Seven bonus Chai t-shirts
808-Themed Guitar Skin
808 Alternate Skin
Gears Starter Pack with 20,000 Gears for unlocking combat skills and other upgrades. (Note: Gears are obtained through combat and exploration in-game and not available as a purchasable currency.)
Hi Fi Rush is out now worldwide on Xbox Series X|S, Xbox Game Pass, and PC platforms including Steam.