PQube Games just announced a localization of the dungeon crawler Labyrinth of Zangetsu for consoles and PC in the West. The Steam page lists it for winter 2023 with retailer listings mention a Q1 2023 release window for the game. The stylish dungeon crawler is also getting a retail release. Alongside the reveal of the box art for the Labyrinth of Zangetsu English physical release, PQube Games also showcased a trailer. Watch it below:
Labyrinth of Zangetsu English physical release for Switch and PS4
Check out the Labyrinth of Zangetsu box art below for PS4 and Switch. Pre-orders are live here.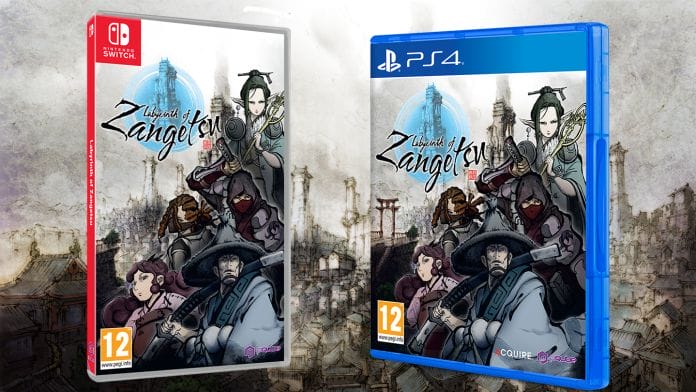 Labyrinth of Zangetsu features
PQube Games' announcement mentions the following features:
Uniquely illustrated visuals in hand drawn, jet-black Japanese ink painting
Terrifying enemies based on traditional Japanese folklore and Yokai
Multiple playable heroes with an option to create/build your own hero with unique individual stats and abilities
Strategic turn based battles with various Ink Beasts in the most dangerous areas
Engaging narrative and overarching story paired with optional side quests and characters to meet along your journey 
Immersive and atmospheric soundtrack based on traditional Japanese music
Labyrinth of Zangetsu releases in early 2023 for PS4, Nintendo Switch, and PC via Steam. Check out the Steam page here.