Idea Factory International just announced the release date for Mary Skelter Finale. Mary Skelter Finale is the final entry in the Mary Skelter dungeon RPG series. It is set to launch physically and digitally in September for both PS4 and Nintendo Switch. Pre-orders for the standard edition are live at retailers in North America and Europe now. Watch the Mary Skelter Finale release date trailer below:
Mary Skelter Finale limited edition and physical release for Nintendo Switch and PS4
Check out the Mary Skelter Finale Limited Edition here. It is priced at $104.99. It includes the following:
Mary Skelter Finale Game
Collector's Box
Steel Game Case
Official Hardcover Art Book
3 Disc OST (Includes tracks from the entire Mary Skelter trilogy!)
Hardcover Novel Box Set (Includes 3 novels!)
Exclusive Trading Card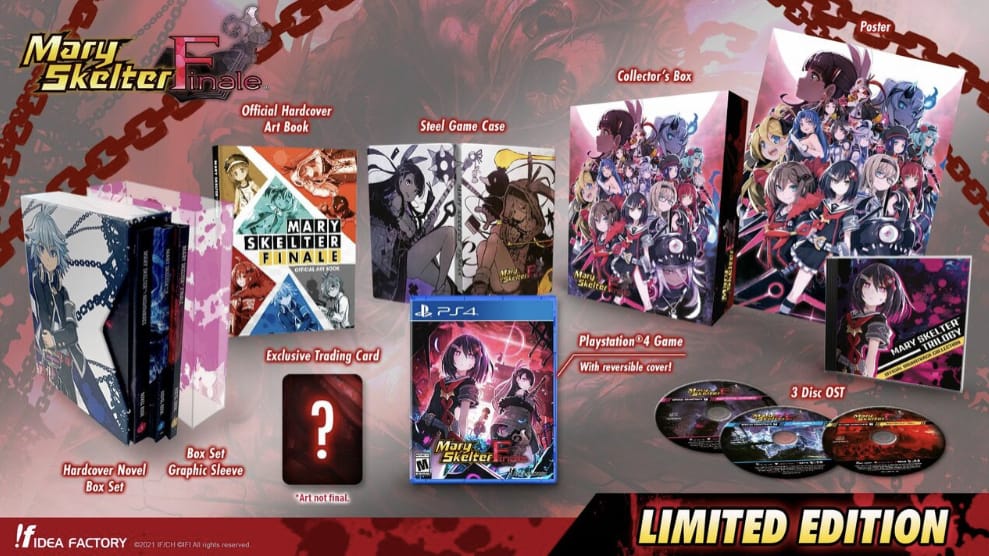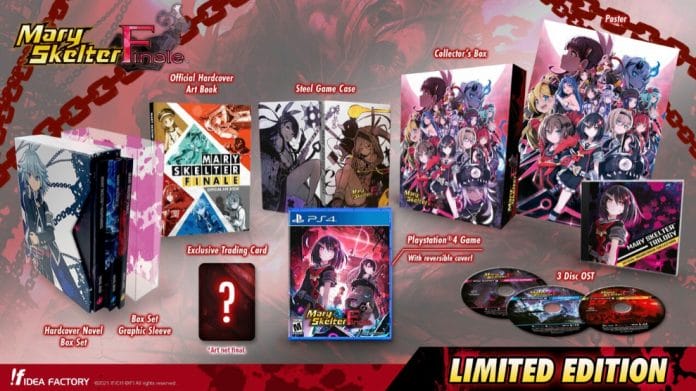 Can you play Mary Skelter Finale before the first two games?
Mary Skelter 2 let you experience the first game but Mary Skelter 2 was never released on PS4 in the West. Mary Skelter Finale includes all the event scenes from the first two games with the 'Before Story' option. While this doesn't include the games themselves, it is still a good way to check out the story before jumping into Mary Skelter Finale's story.
Mary Skelter Finale releases on September 30 in North America and October 1 in Europe for PS4 and Nintendo Switch.