After it was discovered that Nintendo won't be charging for Joy-Con replacements following a class action lawsuit and Nintendo's public response to the outrage surrounding Nintendo Switch Joy-Con drift problem, it appears that not all Joy-Con replacements will be free.
According to a report from a French site, Numerama, Nintendo France would still be charging for Joy-Con replacements. Meanwhile an ongoing thread on Reddit confirmed the same for those in the UK. It appears that only Nintendo Switch owners in the US get the benefit of a free Joy-Con replacement while those in other countries such as France have to pony up EUR 45 to replace a controller out of warranty.
Prior to this, Vice discovered and made public Nintendo's internal customer service memo for US Switch buyers. It read as follows:
"Customers will no longer be requested to provide proof of purchase for Joy-Con repairs. Additionally it is not necessary to confirm warranty status. If a customer requests a refund for a previously paid Joy-Con repair […] confirm the prior repair and then issue a refund."
Hopefully Nintendo treats its customers the world over equally. For now though, this is far from the case particularly with the advent of Joy-Con drift.
Recently, Nintendo has responded to a flurry of complaints about the Joy-Con drift issue with a statement of its own. However if you were hoping for an admission of guilt, think again. While Nintendo claims to be aware of the Switch Joy-Con issue, the statement merely tells aggrieved customers to get in touch. Disappointing to say the least.
"At Nintendo, we take great pride in creating quality products and we are continuously making improvements to them. We are aware of recent reports that some Joy-Con controllers are not responding correctly. We want our consumers to have fun with Nintendo Switch, and if anything falls short of this goal we always encourage them to visit http://support.nintendo.com so we can help," the company said.
What is the Nintendo Switch Joy-Con drift problem?
The Nintendo Switch Joy-Con drift problem occurs when Joy-Con analogue sticks move at random and register as inputs on the console even when the Joy-Con aren't being used. It is unknown if this will be rectified on the new Nintendo Switch Lite or on the improved Nintendo Switch.
Earlier in the month, Nintendo revealed two new sets of Joy-Cons that arrive later this year. The first pair is Blue with Neon Yellow. The Neon Yellow is from the ARMS set while the Blue one is new. The second pair is a Purple (New) with Neon Orange (New). Check out the images for them below: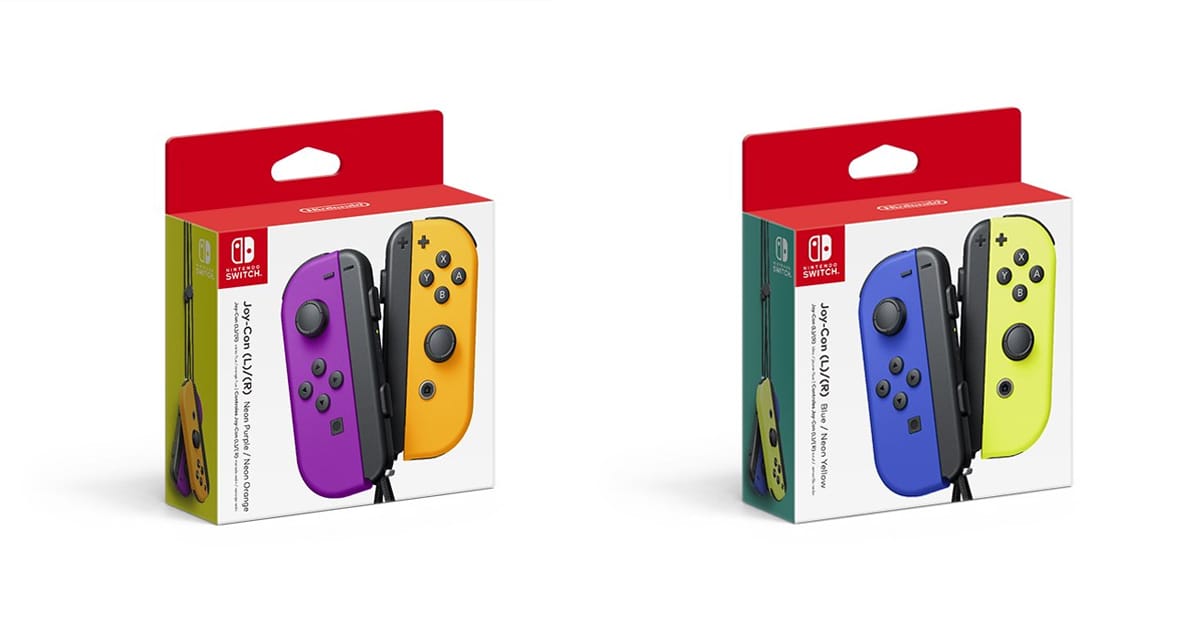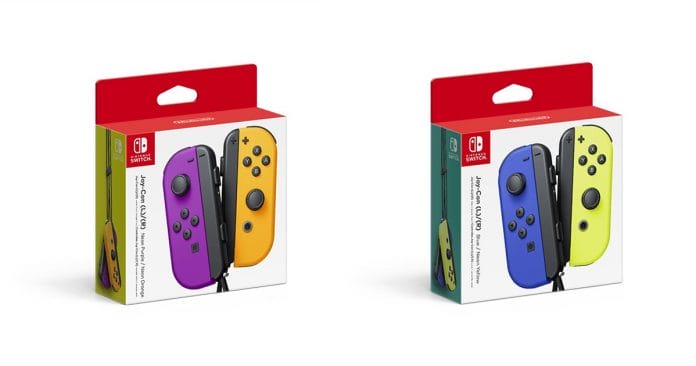 Both pairs of Joy-Con colours go up for sale at the price point of $79.99 (Rs. 5500 approximately) on October 4. It is disappointing that they still are not selling new colours with both of a single colour in a set.