Nintendo just added Missions and Rewards to Nintendo Switch Online. These are accessible from the Nintendo Switch Online app on the homescreen on the console and on the web. These missions let you earn Platinum Points by using the service. You can use Platinum Points to unlock new icon elements as well. These icon elements let you create custom user icons for your Nintendo Switch console user profile. Check out a screenshot of the customization below: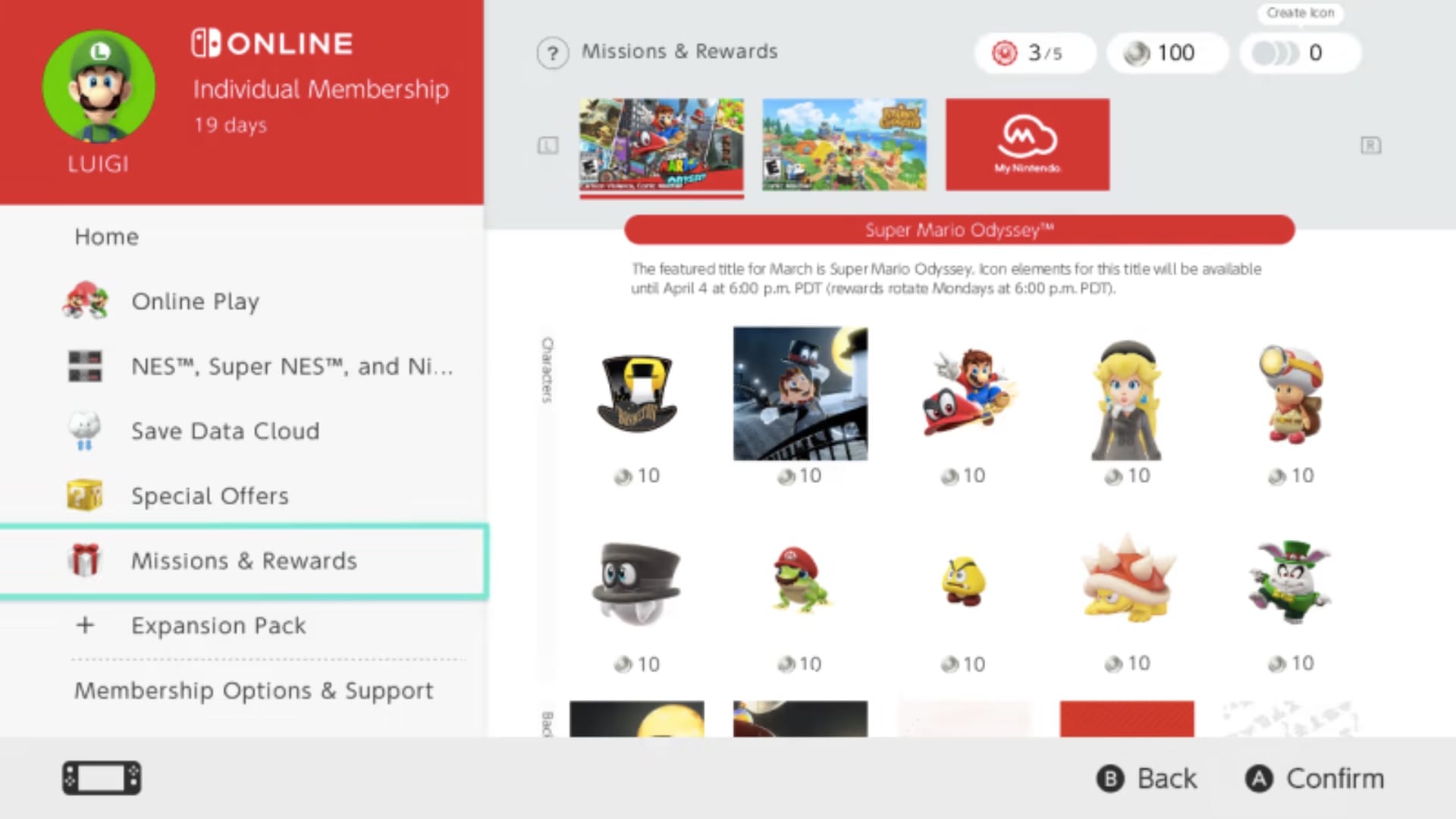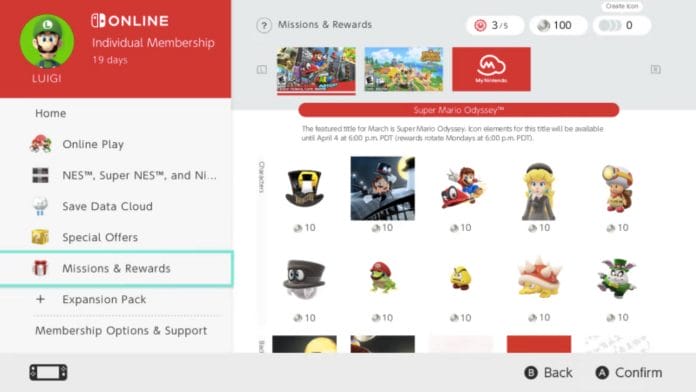 Nintendo Switch Online icon elements release dates
As of now, you can get icon elements from Super Mario Odyssey and Animal Crossing: New Horizons. More will be added each week. You can buy icon elements like backgrounds after unlocking a single character from the specific featured game here. The current featured games will rotate out on April 6.
The current Animal Crossing: New Horizons icons are based on villagers born in March. Next month will see April villager icons available for purchase. The Super Mario Odyssey icons will rotate each week.
There are also some missions for non Nintendo Switch Online subscribers. If you are a subscriber, check out the Nintendo Switch Online on the console right now to start unlocking and customizing icons. Read more about Nintendo Switch Online's newly added Missions and Rewards here.